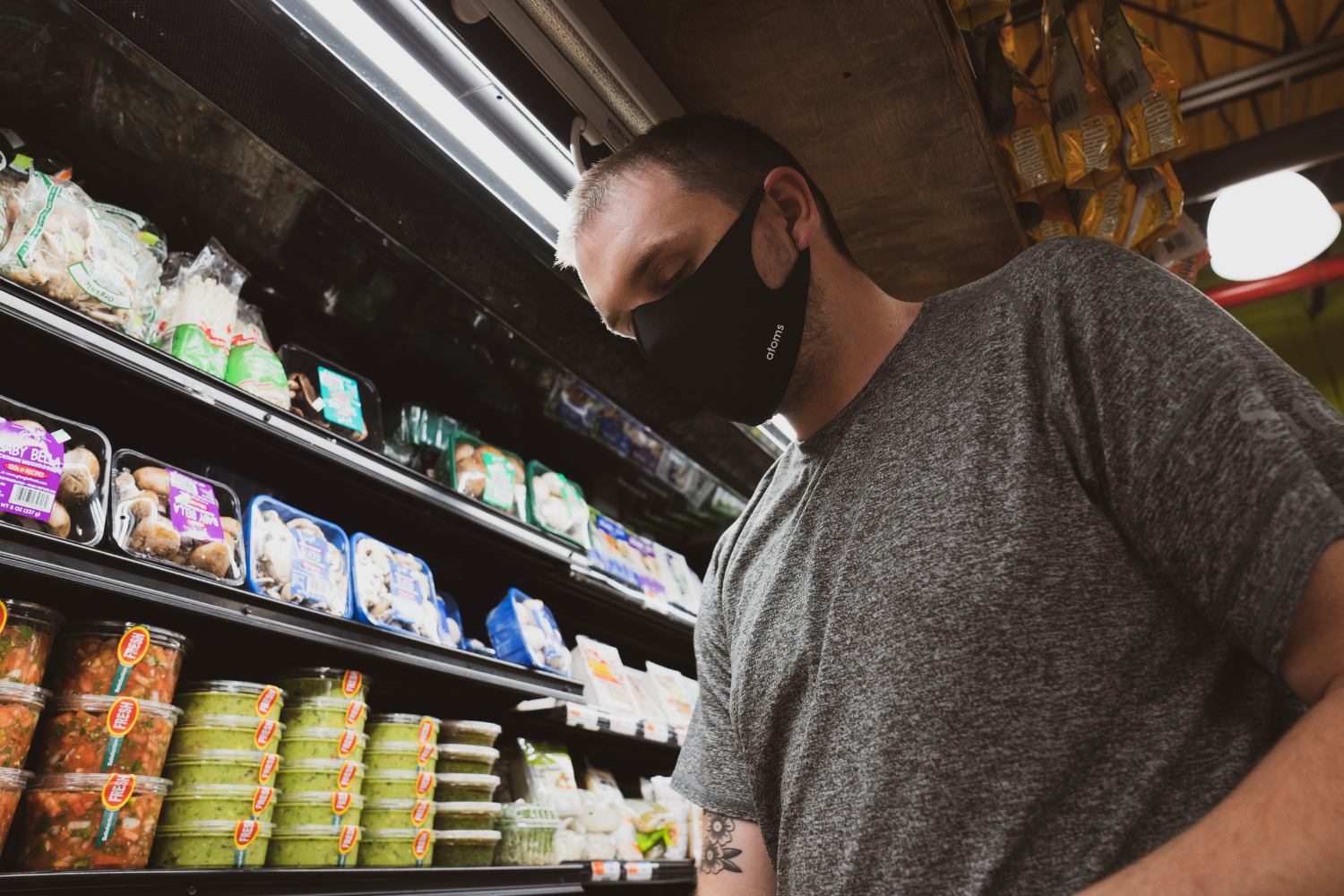 Looking back on 2020, one thing is certain: The year didn't plan out like anyone expected. The unprecedented events of the COVID-19 pandemic have affected the health and safety of billions globally, and changed nearly everything about how we work and live.
As a result, many shopping behaviors have shifted. Over the past few months, we've discovered that nearly half of shoppers have changed what they look for in apparel, food, beverage, health, and beauty items because of COVID-19. And, many plan to keep up these habits long after the pandemic.
Throughout 2020, Influenster conducted several surveys analyzing consumer shopping behavior and industry trends. Here's a look at some of the key behaviors consumers have followed this year.
Consumers are doing everything at home now
Since everyone has been stuck at home over the past few months, people are learning to cook, doing their own hair and nails, and working out at home—and, many have no plans to go back to their old ways.
When spas and salons closed early in the pandemic, consumers embraced at-home treatments. The most popular were manicures and pedicures (60%), hair color (37%), teeth whitening (31%), and anti-aging treatments (31%). Even with salons and spas reopening, 71% are still cautious about visiting and plan to continue their at-home services, including body and facial hair removal, haircuts and color, and massages.
During the pandemic, more people are cooking at home most days a week. Before, they cooked only a couple of days a week. The main reasons are because they have more time to cook and want to save money.
At-home fitness is also on the rise, with 15% of North American and European consumers purchasing fitness equipment because of COVID-19. And, 26% in North America and 33% in Europe want to purchase these products but can't find them.
Shoppers have high expectations from brands
Consumers are keeping a watchful eye on how brands are behaving during the pandemic. For 70% of consumers, how brands respond to the crisis impacts their brand loyalty and whether they'll purchase from a brand in the future, and 38% began using a new brand based on how compassionate their pandemic response is.
Many products, including beauty, skincare, and food, were hard to find early in the pandemic. This inspired shoppers to try something new, and 77% of North American and 66% of European consumers plan to keep purchasing from the new brands after the pandemic. When choosing new items, shoppers looked for products with characteristics similar to the ones they were used to. They also visited brand and retailer websites to compare items.
Self-care has been a pandemic priority
The uncertainty surrounding COVID-19 has heightened the importance of health and wellness. According to our November survey, 65% of consumers practice self-care compared to 43% in May. Since people have more time for self-care, 65% are purchasing more skincare products and wearing less makeup.
Fitness is important, too. A third of consumers have followed their pre-pandemic workouts, and about 25% started a new routine when lockdowns began but haven't kept it up. About half of consumers exercise a few times per week, and 21% exercise daily.
Consumers care more about the ingredients in their food and beauty products
These days, shoppers are showing more interest in what's in the products they buy, and looking for terms like "clean" and "natural" ingredients on product labels.
Influenster's survey in April revealed 68% of shoppers look at the ingredients in their beauty and skincare products before purchasing, and 43% want "clean" facial skincare, makeup, and hair care products. Most consumers (75%) want brands to provide more details about a product's ingredients and their benefits, and more than 40% look up which product ingredients are "good" or "bad."
Ingredients were the third most important factor—after price and availability—in food and beverage purchasing decisions. More than a third continue to read nutrition labels, with health-conscious consumers most likely to check out nutrition labels than normal dieters and carefree eaters.
Shoppers base purchasing decisions on sustainability
Nearly two-thirds of shoppers prioritize purchasing sustainable products, including beauty, food, or cleaning products, according to our July survey—and, 75% are willing to pay more for them. Consumers strive also to reduce plastic in their households and most want to try sustainable products because they're better for the environment and healthier for their families.
The Influenster community continues to highlight the sustainability initiatives of their favorite beauty brands. Youth to the People, for example, has received 5,000 reviews in the past year, with comments praising the brand's natural ingredients and use of recyclable glass in its packaging. One reviewer commented on the brand's face wash, "I have come to love this face wash because of its benefits, natural ingredients, and sustainable packaging. The glass bottle also makes me feel a bit bougie in a great way. This is my go to cleanser all the time!"
Food shoppers also seek sustainable items, with 45% starting to look for sustainable and plant-based options during the pandemic, compared to 36% pre-pandemic. About 40% have also switched to non-dairy milks, purchased ethically-sourced animal protein, and replaced meat with plant-based protein.
Shoppers are ready to sample products again
The ability to try before you buy plays a significant role in turning shoppers into loyal customers and influences many purchasing decisions, especially of beauty products. More than half of consumers have purchased a full-size product "several times" or a "few times" after using a sample.
For health and safety reasons, in-store product sampling is on hold. So, 38% of North American and 49% of European shoppers have ordered samples online. Though, once the pandemic ends, more than 40% plan to return to trying products in stores.
Want to sample products to your loyal fans at home? Let's chat, and we'll show you how.
2020 was truly unprecedented. If there's one thing brands can take away from the past year, it's that many opportunities exist for acquiring new customers and turning them into loyal followers. Brands just need to make sure their philosophies align with what consumers are after.