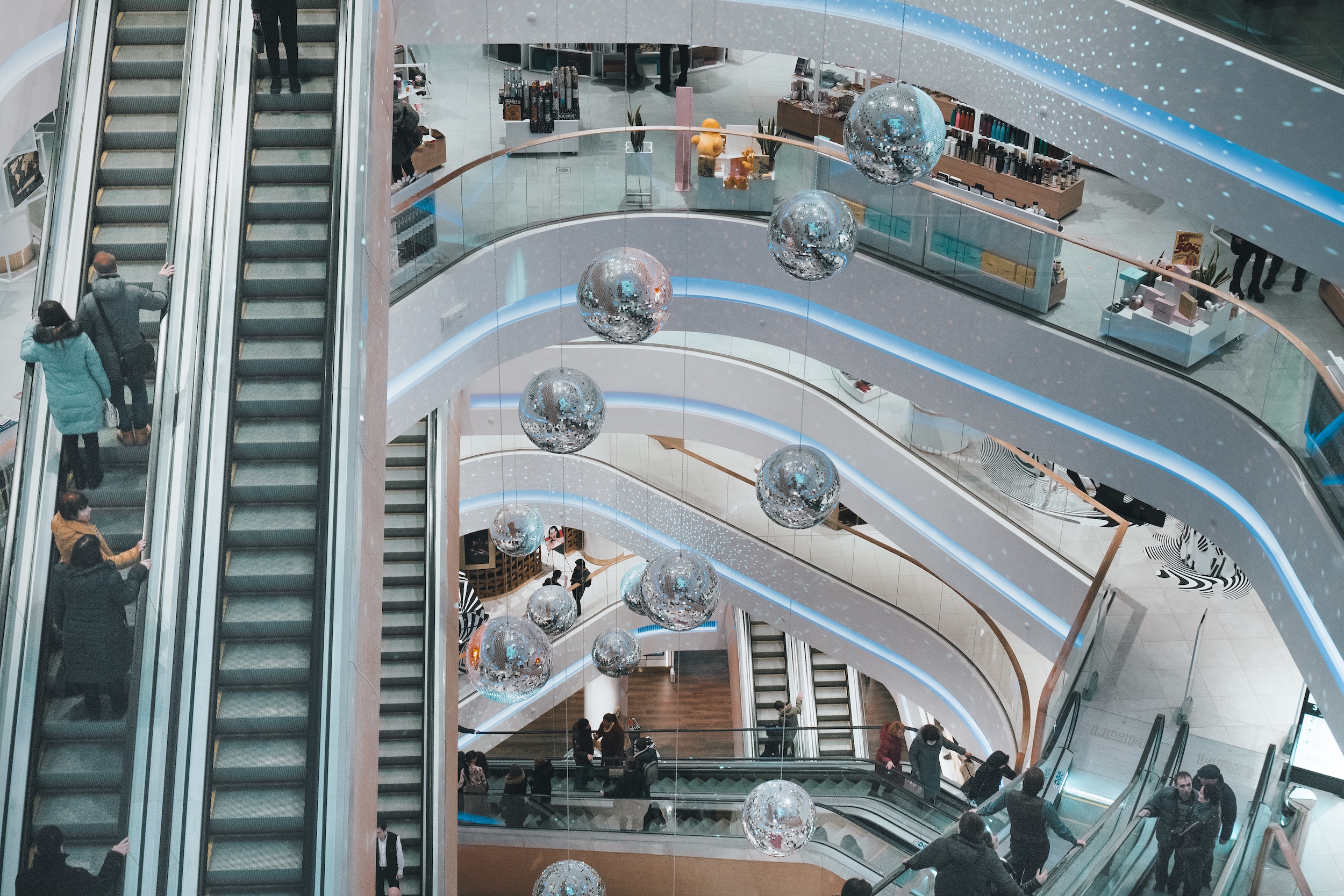 In many ways, 2018 was a perfect encapsulation of the changes happening right now in the world of retail. Traditional brands that failed to adapt to the digital era folded, innovative in-store concepts were developed, data breaches took the spotlight, and mobile shopping and social commerce gained greater footholds. Expect these trends to continue, with a few new additions, in 2019. For example, the personalization and omnichannel integration investment of the past year will start yielding truly stellar customer experiences.
With a network of over 6,000+ global brand and retailer clients, we have unique visibility into how these companies are solving today's (and tomorrow's) problems in retail. I asked a few of the members of our executive team to chime in on what they expect from retail and technology in the coming year. Here are our top retail predictions for 2019:
Further integration between the physical, online, and social shopping experience
Today's leading brands and retailers no longer think in terms of shopping channel silos. The physical, online, and social worlds have borrowed the best elements from each other and merged boundaries to be able to deliver the best omnichannel shopping experience for consumers. We see this trend continuing to gain speed in 2019; from social commerce growth to integration of digital elements into brick-and-mortar retail, the lines between offline, online, and social media will continue to blur as brands and retailers try to deliver a seamless, efficient shopping experience.
In social media, our chief technology officer, Fritz Hesse, foresees that social media platforms will incorporate more consumer-generated content, such as ratings and reviews, into their social commerce offerings. For example, when consumers are served an Instagram advertisement, instead of having to click to the product page to see ratings and reviews, a star rating and a review highlight might instead overlay on the Instagram post itself, as price and product name do now. With artificial intelligence and machine learning, instant item recognition and recommendations will make social commerce more effective and viable as a sales-driving channel.
From my own perspective, I predict that we see more digital and social media presence in-store. Mobile checkout is table stakes now, and the real winners will use technology to make the shopping experience more engaging — think merchandise displays optimized for social media, virtual reality experiences just for fun, and gamification of loyalty programs. As Loran Gutt, our vice president of corporate development, put it: omnichannel retailers across the spectrum are finally realizing the importance of their store footprints as valuable online signals. Investments by Walmart and Target are leading the way, and we expect to see the entire retail industry follow in 2019.
Consumers will become comfortable with and dependent on artificial intelligence
Over the course of the past few years, artificial intelligence has gone from something intangible to something that the average consumer interacts with regularly. That being said, artificial intelligence is not yet omnipresent in retail. In 2019, however, we predict that consumers will be much more comfortable with, and even dependent on, artificial intelligence as part of the shopping experience.
According to our CTO, this coming year will be a breakout year for smart, personal shoppers. We have already seen the success of pioneering companies, such as Stitch Fix, that combine artificial intelligence with human oversight. Consumers will grow accustomed to the ultimate customer experience, where they can get personalized, on-demand advice at the point of purchase. The power of artificial intelligence-powered tools such as chatbots and digital assistants has not yet been fully realized in the world of retail. As Loran pointed out, most voice searches are not sponsored — yet. As consumers become more comfortable with AI, brands and retailers will figure out how to further monetize it.
Attaining and retaining consumer trust will remain a delicate balance
Retail leaders across the spectrum have embraced the power of personalization. It's clear that consumers desire tailored shopping experiences, but brands and retailers can often struggle to deliver without the right processes around data. Stories of data breaches dominated 2018. The silver lining to these events, however, is that consumers are becoming increasingly educated about how their data is collected and used by companies. This public scrutiny put pressure on companies in all industries to evaluate the transparency, security and integrity of their data practices.
In May 2018, the European Union's General Data Protection Regulation (GDPR) went into effect; our general manager of global data products, Ann Kennedy, predicts that in 2019, GDPR-like privacy governance will be the new global industry standard. Brands that lead this effort will continue to be more explicit and transparent about their data gathering and use practices. 'In your face' opt-ins, educational updates, and permission-based campaign management should become standard practice for brands that want to attain and retain consumers' trust. When consumers understand how their data is collected, stored and used to deliver more valuable experiences, they are more likely to engage and remain loyal to brands and retailers.
On a similar note, influencer marketing came under increased scrutiny last year, as brands, agencies, and consumers questioned its transparency and trustworthiness. Because it is a relatively new marketing strategy, influencer marketing lacked regulation around disclosure and measurement. Without regulation, it was unclear to consumers which social media posts were paid for by a brand and which were not.
Our chief revenue officer, Joe Rohrlich, predicts that as consumers' radar for inauthentic content becomes more sophisticated, they will continue to demand more transparency from social media influencers who are paid for promoting products and touting brands. Our own research showed that 54% of survey respondents thought that influencer content misrepresented real life, and over half of those surveyed thought it was time for a professional association to create strict rules and best practices for influencers and the content they produce. In 2019, we expect external agencies to roll out additional guidance and regulations and brands and retailers to be more selective and thoughtful about their influencer marketing strategy.
---
Retail, after a period of reinvention, has been working up to a major resurgence over the past couple of years. We expect previous areas of investment to see big return, with social commerce, in-store technologies, and artificial intelligence becoming more widely adopted and fully integrated into the everyday shopping experience.
A version of this blog post was originally published by Apparel Mag.