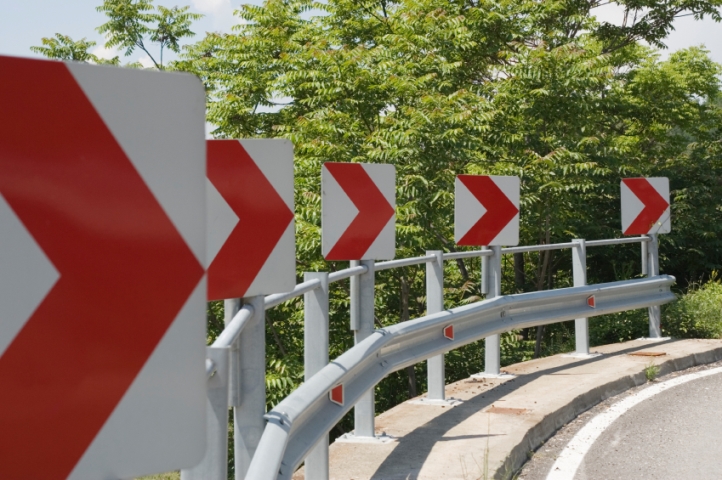 Everyone is trying to crack the code on how we will we shop, interact, and connect differently in 2014. I've pulled together predictions and insights from smart marketers at Adobe, eConsultancy, Futurebrand, and eMarketer to help prepare your brand for 2014.
5 Predictions For What The Best Brands Of The Future Will Look Like
By Ariel Schwartz for Co.Exist
While most of the prediction articles examine lessons from 2013 to determine where 2014 will lead, FutureBrand – a UK creative consultancy – takes a different approach. They created a virtual market where participants or "traders" were encouraged to buy and sell shares of global brands based on their potential for growth. FutureBrand claims this year-long experiment's results are a real-time forecast of brand strength and paint an interesting picture of the near future for brands.
The upcoming trends are:
The end of bling. There is a growing self-consciousness around consumption as it increases in emerging economies. Consumers are recognizing the impact of their choices and that awareness is becoming a factor in future behavior.
Comfort and convenience rule. Though the obesity crisis and the importance of physical activity are receiving attention, worldwide chocolate sales are soaring and "Subway is the fastest-growing US restaurant chain across the planet."
Conscious brands move to the mainstream. I believe we're right at the brink of this trend. Small companies like Tesla are capturing our attention, creating buzz and transitioning to the mainstream. And the big brands – like Unilever – are starting to recognize the value of sustainability initiatives Social media provides insights into consumers and what's important to them. In general consumers are striving for sustainability and choose brands that do the same.
Crowd participation is the norm. Brands that harness consumer willingness to participate create relationships, improve their services and become increasingly central to our lives. Through Kickstarter and TED (all those TEDx events) consumers enjoy taking part and empowerment.
Chinese brands power future growth. Most recognizable global brands are western. But slowly, eastern Asia is catching up. Baidu, the Chinese internet service, is second to Google in search requests. The day is coming when eastern brands will mirror widely-known brands like McDonalds and Hilton.
5 New Year's Resolutions for Marketers
By Adobe Marketing Cloud for Mashable
After crunching 2013 numbers, the Adobe Digital Index team has issued the following five challenges to marketers for 2014:
Produce more video content. We all agree great content is king. Adobe recommends including more video in addition to text-heavy formats, as online video consumption is up "30% year-over-year".
Take advantage of mobile capabilities. Growth in mobile has been a big topic of discussion in 2013. In 2014 do more than reformat for screen size and touch. Consider how people use mobile to interact with your brand.
Invest in social advertising. At the very least test it out and start learning how to make it work for your brand. Costs are low and social is here to stay.
Stop using so much Excel. Technology is speeding everything up and real-time data visualizations and response are key. The Adobe team cites this great stat: "Cyber Monday tracking shows the importance an hour can make — there were $150 million in online sales from 8 to 9 p.m. EST on Cyber Monday".
Go guerilla with mobile and local advertising. 2014 is going to be the year of sporting events with the trifecta of the Super Bowl, Sochi Olympics, and the World Cup. Mobile viewing and interaction during large sporting events is on the rise. Be smart and consider local and mobile ads instead of blowing out your budget on pricey, traditional TV spots.
Key Trends for 2014: Always-On Commerce
By eMarketer
This article examines the idea of "always-on commerce" as opposed to "everywhere commerce". The theory is with mobile devices consumers are always in the consideration phase for purchasing, and rarely more than a tap away from an online store. Smartphones are finding a unique place in the market, serving as the bridge between digital and physical retail.
"'Smartphone use is more or less continuous. [It] doesn't say anything about whether the use has anything to do with shopping, but it does mean that [it has] a large part of the consumer's mindshare during that shopping mission. The shopping trip starts earlier and ends later than it used to.' In other words, even if consumers are not consciously shopping, they are shopping nonetheless. It is about state of mind as much as intent and physical location."
eMarketer predicts that mobile will account for 19% of 2014 ecommerce sales (excluding travel and event tickets).
Reinventing, or perhaps just finessing, retail for 2014
By Ben Davis for Econsultancy
In a survey of 1,000 US consumers, Walker Sands discovered some interesting information about online purchases. Retailers can – and should – consider ecommerce research when planning their 2014 strategy.
People love Amazon. Ninety-five percent of consumers have purchased from Amazon in the past year. Forty percent of survey respondents would purchase anything from the categories presented, including food and groceries, on Amazon. Look for Amazon's Pantry to capitalize on this surprising trend in 2014.
Retailers can combat the dominance of Amazon with more than a pricing-matching policy. Consumers want an omnichannel experience. Sixty-four percent of consumers use mobile devices to research products while in a brick-and-mortar location. Instead of serving as a showroom for Amazon, retailers should think outside the box. In their whitepaper, Walker Sands writes:
"52% of consumers would be more likely to shop at a retailer offering in-store navigation on a mobile device, and 59% would be more likely to shop at a store offering self-checkout via a mobile device."
Imagine providing a salesperson with a tablet and the capability of completing checkout in an aisle. A consumer could walk in, try the product, talk to a knowledgeable employee and buy the product without waiting in line. You combine all the best aspects of brick-and-mortar and online shopping: instant gratification without lines or shipping time.
2014 is the year to get serious about omnichannel. Make a resolution to do what's healthiest for your brand and stick with it.