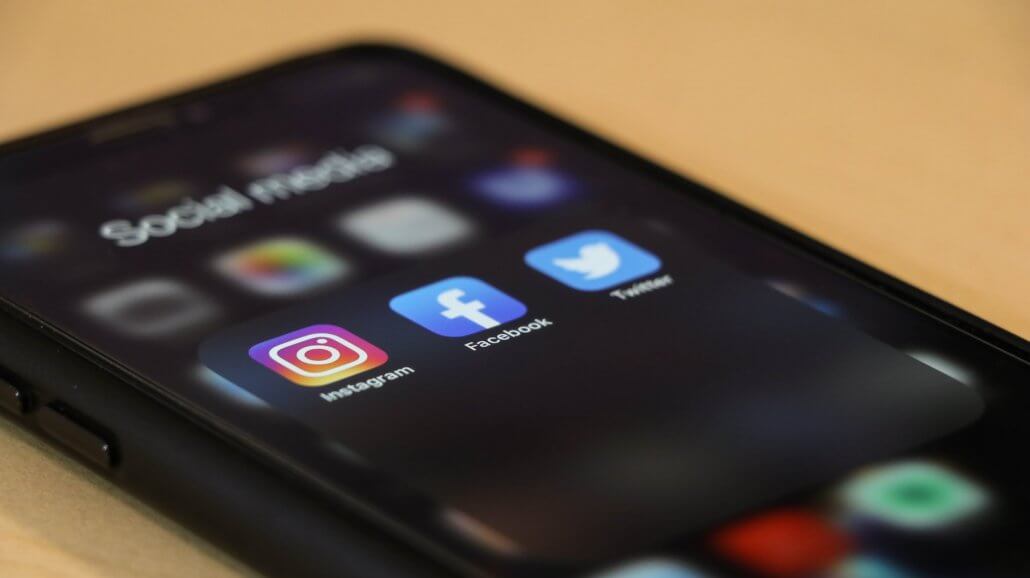 While one in three shoppers spend $200 or more a month, active social media users tend to spend 3x as much as everyone else ($580 per month, vs. $189), indicating a strong relationship between social and shopping. Bearing this in mind, creating a social media strategy for your retail brand is a smart move.
To help launch your 2021 social media strategy, here's how to define brand goals, implement best practices on social platforms, and use metrics to assess ROI.
1) Define goals
Before you can hit the ground running, it's crucial to define your social media strategy's goals. Goals guide your brand's focus on desirable outcomes and set a foundation for your marketing strategy—which you continue to adjust and build upon as you discover what works and what doesn't.
Communicating your product's benefits and connecting with the target audience can help you generate sales, grow your customer base, and increase brand loyalty, all of which are strong marketing objectives. Therefore, selecting the objective that coincides with your brand's mission is the best place to start.
Defining clear, realistic, and quantifiable goals create direction for your social media marketing efforts. Some clear goals include:
Build brand loyalty
Transform enthusiasts into your greatest advocates by building stronger relationships with them, answering their questions, breaking down buyer barriers, and sharing their insight with shoppers alike. When your advocates win and feel heard, so does your brand.
Generate sales
Boost conversion rates by optimizing user-generated content (UGC) on social media channels, focusing on shopper experience to pique interest, and syndicating reviews across a vast network of retailers to increase buyer confidence.
Stand out on social
Get noticed by selecting the social media platforms that match your brand, collect feedback from your advocates for innovation, use your customers' voice to connect with a broader audience, and be authentically true to your identity.
2) Understand social media strategy best practices
While most consumers prefer to engage with brands by following them, others prefer influencer recommendations or shared brand or product information and searching for a brand on a social platform, according to Bazaarvoice data.
But, no matter how consumers prefer to engage with a brand, both consumer groups indicate that the top reasons for engaging with a brand on social media are content quality and strong visual content. Using a blend of robust visuals, videos, influencer content, and shopper reviews can increase buyer confidence while helping you achieve your strategic goals.
Although quality content is a must on all platforms, it's crucial to have a solid grasp of each's best practices. Here are some guidelines to get you started.
Instagram
From trend discovery to product research, brand-created content on Instagram plays a crucial role in a shopper's purchasing journey. In fact, 83% of users say they use Instagram to discover new products, and 81% say they use it to research products and services.
To capitalize on user activity, brands on Instagram must first complete the Instagram Shopping approval process to begin tagging products and making sales. Once approved, these tactics will increase your brand's chances of success on the platform.
– Consumers find your brand through discoveries
Instagram's Explore Tab bridges the gap between aimless browsing and active shopping. With this feature, brands can enhance the user's shopping experience by giving users the in-store shopping feel with content that immerses users in brand products.
Brands like Tuckernut have integrated a gallery of inspiring social content to create feed-like experiences onto its site, which further reinforces its position and increases engagement.
– Shoppers can have a personalized shopping experience
A component of Instagram's algorithm gathers visually similar items, allowing users to scroll through content based on their visual interests. At the same time, users can continue to discover new products.
Although there are several ways, brands can use Instagram to give customers a shopping experience tailored to their needs, starting with visually similar items is advantageous.
Retailer Farfetch, for example, links their brand's Instagram Stories to their onsite experience. Customizing landing pages to certain content creates a robust and interactive experience for the shopper instead of merely connecting them with product pages or the site.
– Instagram shopping is seamless
Instagram's checkout feature now allows users to purchase products without leaving the app. All shoppers have to do is enter their information, and then it's saved for future transactions—streamlining the shopping process.
Although content will help users discover products, the checkout experience must be as easy as possible to avoid deterring customers.
Retail brands should take steps to ease the checkout process and test it to determine where shoppers may experience obstacles. Brands will also want to ensure the browser-based experience is shoppable, meaning the content connects consumers with the brand or product instead of pushing the sale.
Facebook
To make a great first impression on Facebook, brands must utilize posts. There are several ways to ensure your posts make a splash and achieve your desired ROI.
– Simple, high-quality creative posts are best
High-quality creative posts encourage Facebook users to interact with your brand. Each post should include images, videos, or GIFs that accurately echoe your brand's message.
– Posts inspire action
Using different strategies to create actionable initiatives will help capture your audience's attention. From sharing articles and blogs from your site to posting links to asking the audience to share their opinions in your comment sections, there's various ways to inspire engagement.
– Understanding your audience builds connection
Connecting with your audience is about understanding how they tick and what attracts them. The better you understand your audience's needs, the easier it will be to develop posts that help you build a connection with them. If you're unsure, Page Insights can help you gather information about audience demographics and past posts they interacted with.
TikTok
To create a strong presence on TikTok, brands must rethink the marketing tactics of the past. Through fifteen second videos, TikTok content is reviving the content of old. Success lies in being a part of the community and conversation and not trying to push hidden brand initiatives.
– Trends are the heartbeat of the app
The vast majority of content on TikTok follows "Trends," which are ongoing conversations on the platform. Users use these trends to interrupt the content in their unique, expressive way.
From your take on a dance trend to completing a new challenge, trends make brands relatable and cool. Participating in TikTok trends and putting your unique spin on these trends can build momentum on the platform.
– Authenticity is the only way to be
TikTokers use the platform as an escape, where they can be 100% who they are and have fun. While there are serious conversations that prevail, most content is fun and light.
Brands contributing to the platform should strive to be a part of the community and its light-hearted spirit, instead of pushing sales or other hidden initiatives.
Pinterest
The highest performing pins are the ones that tell a story, are visually captivating, and entice the audience to want to learn more. There are several types of pins that will compel your audience to engage with your brand.
Standard pins. Vertical, high-resolution images are eye-catching to the everyday consumer. Putting your brand's products front and center helps showcase your products. Utilizing specific titles and descriptions boosts pin discovery.
Video pins. To capture your target audience, create a clear hook within the first few seconds of your video. Some pinners may browse the platform on mute. Therefore the video must tell a story without using sound. Also, video pins must have a strong cover image that conveys exactly what the video is about before the user scrolls past.
Story pins. Like a video pin, a compelling cover image can tell the pinner what the story is about before clicking the pin. It's recommended to tell your story by using multiple pages (over three) and letting your personality shine through with images, videos, colors, and fonts that suit your brand.
3) Measure ROI to figure out your social media strategy program
Now that you know what it takes to create a solid social media strategy, how do you know it's working and meeting the goals you defined?
Answer: Measuring your ROI.
The key to creating and refining a winning social media strategy is to measure your ROI by tracking your metrics such as engagement, traffic, conversions, and revenue generation. Your goals and objectives will determine the type of social media metrics you track.
Take, for example, a brand that wants to build awareness of Instagram. In this case, the brand may want to closely examine Instagram Reels and Story views or rate of reach. Whereas if a brand advertises on Facebook, they may want to measure the cost-per-click rate.
But, manually tracking and gathering metrics is not only time-consuming but can make your head spin trying to find meaningful data. Tools like Bazaarvoice's Premium Network Insights offer brands social analysis, user-generated content (UGC) performance tracking, and competitor insights on a single dashboard.
In other words, it can tell brands what content to post, what's engaging their audience, and what strategy seems to work. Using tools like the Premium Network Insights takes the guesswork out of ROI assessments of your brand strategy.
You can also generate valuable insight by using a plug-in like BV Pixels, which provides similar analytics services you see with Google Analytics. With BV Pixels, brands can gather data to target the right audience and track metrics such as conversions, impressions, and transactions. All of which will give you valuable insight into the success of your social media strategy.
Having a repertoire of analytic tools makes it a whole lot easier to pinpoint a successful social media strategy for your brand. Why waste your valuable time designing
4) Turn to connections when in doubt
Although 2020 is in our rearview mirror, the uncertainty continues to spill over into 2021. With the turbulence of 2020, many brands have struggled to identify the right strategic moves in 2021.
If your brand is struggling to find the answers, a great solution is to focus on your audience and cultivate strong connections. Building relationships with a community of supporters can help you keep tabs on the pulse of your enthusiasts while listening to their needs and wants.
Understanding your audience's desired content will help create a successful social media strategy for your retail brand.