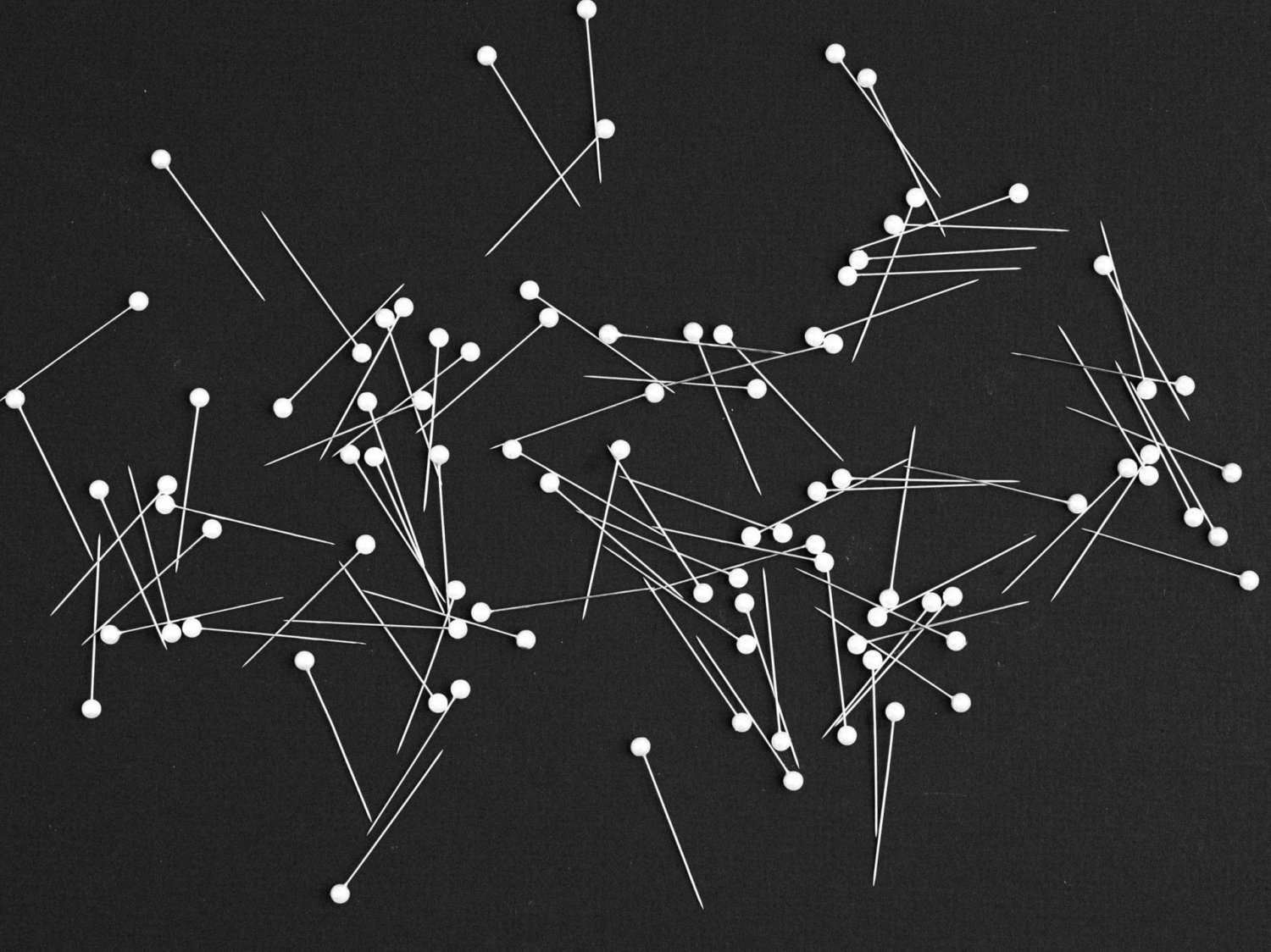 Welcome to Pinterest marketing 101
Pinterest – An social media site designed to enable image saving and discovery of information on the internet
Pin – Bookmarks that people use to save content they enjoy on Pinterest
Board – Where you save, collect and organise your Pins
Pinner – A user of Pinterest
---
No one knows Pinterest user behavior better than Pinterest. The platform made 100 predictions for 2020 in 2019, and 80% of them proved to be correct. Not bad eh?
So we think it's a safe bet for brands to seriously consider Pinterest's 2021 predictions. If your business isn't already on the platform, now's the time to expand your reach, given Pinterest has 478 million monthly active users.
Capture the 80% of Pinners who discover new brands and products and the 85% of Pinners who make purchases every week. Follow these seven Pinterest marketing predictions straight from the source.
1. Home renovation searches are at their highest
From creating outdoor sanctuaries to outfitting new work-from-home office setups, home improvement projects during the pandemic reached all-time highs. Now, with the national reopening well underway (wahoo!), home remodeling isn't slowing down. In fact, it's growing in scope with large-scale projects, like rearranging entire floor plans, on the rise.
So it's no surprise that home renovation searches on Pinterest are higher than ever. In Q1 2021, searches for renovations were up 28% compared to Q1 2020. And they were 65% higher than similar searches in Q1 2019.
The top 2021 Pinterest search terms for home renovation trends include:
Takeaway: Provide tools for home renovation goals
These renovation and design trends are varied and diverse, welcoming many types of brands to benefit from them.
Home goods brands have the most obvious opportunity in this category.
For neon rooms, they can promote Pins and themed boards with complementary products, like shelving and hooks for placing and hanging lights. Or companies can offer furniture and decor that enhances the overall vibe. Bean bag chairs, indoor hammocks, washable area rugs, and bedding, etc.
To maximize the kitchen shelf decor trend, home goods brands can highlight vibrant glass and dishware, art pieces, and light fixtures.
To captivate the Japandi audience, curate earthy textured and colored items in themed boards and Pins. Japandi is a minimalist Scandinavian-meets-Japanese style.
Furniture brands can tailor their products and Pinterest content for the closet office, a.k.a. cloffice design, including desks, room dividers, and small space solutions.
Home decor brand Rose & Grey does a great job of collecting all their Japandi-inspired items. Then showcasing them in one themed board to draw in Pinners searching for the trend.
Image from Pinterest
Other shopping categories can target these top home trends as well. Plant and floral brands can make collections and label products based on neon room, Japandi, kitchen, or home office interiors. Tea, aromas, bath products, and streaming music platforms can all contribute to the Japandi vibe. Tech and software brands can aid cloffice searches with devices and apps to improve the working from home experience.
2. Parties and home entertaining continue to thrive post-lock down
Party-related searches increased 64% from November 2020 to March 2021. Marking a departure from the usual decline after the busy winter holiday season. After investing in indoor and outdoor spaces over the past year, people want to enjoy and show off their newly improved dwellings. On the other hand, there are plenty of people who are ready to venture outside their houses for parties.
Another party-adjacent theme that is big for 2021 is charcuterie. Whether it's at a house party or an offsite party, charcuterie better be there.
Top Pinterest search terms for parties include:
Home entertaining: backyard dinner party, party food buffet
Offsite parties: hotel room party, party life
Charcuterie: breakfast charcuterie boards, candy charcuterie boards, dessert charcuterie boards, fruit charcuterie board, Mexican charcuterie board
Takeaway: Supply the party
Brands can promote products used for entertaining in party-themed boards.
Brands that craft wooden and marble wares can promote charcuterie boards using visuals for every trending charcuterie type.
Food and home goods brands can use products like dinnerware, bar carts, grilling equipment, outdoor furniture, and more in their Pinterest marketing. They might even highlight a few recipes with a summer cooking board.
Stationary, floral, gaming, and other brands can craft Pinterest content around party trends and themes. The party possibilities are endless.
Glassware brand Sonnenglas leverages the backyard dinner party trend with a pin that includes a shoppable image of their featured product.
Give your Pinterest marketing a boost with Bazaarvoice's social commerce tools, so you can make your product Pins shoppable.
3. Vacation searches increased 3x faster in Q1 2021
It's clear that people are on the move in 2021.
According to a survey conducted by TripAdvisor and Accenture, 61% of respondents who didn't travel at all in 2020 said they are ready to in 2021. The most popular type of travel based on the survey is domestic destinations over three hours away. That's followed by international travel, with staycations trailing behind.
Pinterest user behavior confirms these findings, with nomad lifestyle and vacation searches among this year's top trends.
Nomad lifestyle: motorcycle tent, couples stargazing, wild flower field, nomad aesthetic
Vacation: dream vacations, luxury vacation, honeymoon pictures romantic, mountain travel, forest resort
Takeaway: Be a part of travel planning
Get on travelers' radars with vacation-friendly content.
Create "take [insert brand] on the road" boards, showing how travelers can use your products on their trips.
Position products as travel must-haves with packing checklist-themed Pins and boards featuring your relevant items.
Create a travel to-do list graphic or blog post featuring your destination, storefront, restaurant, bar, or outdoor attraction. Or whatever it may be included as on a must-do on a road trip or trip to your location.
Use Pins to drive visitors to your website to make purchases, bookings, or sign up for newsletters. Spotlight Pinterest content directly on your website with Bazaarvoice Galleries, showing how Pinners enjoy and experience your product.
Image from Pinterest
The above example from The Tartan Blanket Co. comes from their Wanderlust Pinterest board, demonstrating all the ways their products make perfect travel companions. It shows itsblankets in cozy fireside indoor settings, at the beach, and on mountain picnics. Like the one pictured above.
4. Athflow dominates fashion searches
Athleisure was one industry to actually benefit from the pandemic while people were staying and working from home. The athleisure business is still very much alive and well. It's projected to reach $113.4 billion in value this year, up from $105.1 billion in 2020.
As always, Pinterest users are ahead of the game, looking to the more niche "athflow" as the next big thing. Athflow is essentially elevated athleisure. Think oversized, flowy clothing and loungewear suitable for the office or social outings.
Top Pinterest search terms for athflow include home dress women, oversized outfit, soft outfit, cotton jumpsuits for women, and co-ord outfits two pieces.
Beyond athflow, apparel, in general, is prominent on Pinterest. In Q1 2021, searches containing "outfit" increased by 26% compared to last year. With an 85% increase in April to date.
Takeaway: Think cozy and sustainable
Create Pinterest marketing content that includes athflow-relevant lifestyle products. Books, podcasts, pillows, comfortable furniture, and yoga classes, just to name a few. Also, apparel brands with little to no athflow styles can use the trend to develop new products. Then promote them on Pinterest accordingly.
5. Beauty makes a bold statement
Generation Z is smashing old beauty standards with their Pinterest searches. The group is interested in bold self-expression and not hiding imperfections when it comes to makeup. Alternative makeup, indie makeup, and unconventional eyebrows are all leading Pinterest beauty trends for 2021.
Gen Z beauty: makeup makeover, alt makeup, puppy eyeliner
Indie beauty: indie nails, smiley face nails, indie makeup, inner eye pop of color, butterfly eye makeup
Statement eyebrows: goth eyebrows, above eyebrow tattoo, ombre powder brows, bleached eyebrows, colorful eyebrows
Takeaway: Get in the minds of Gen Z
It's time for beauty and aesthetic-leaning brands to put their Gen Z hats on. Create boards around nails, eyeliner, eyebrows, and overall indie and alt makeup styles. Develop and share a variety of content, including eye-popping imagery, videos, tutorials, product bundles, how-to infographics, and blog posts.
Image from Pinterest
Maybelline, veterans of beauty since 1915 and a Bazaarvoice customer since 2017, targets the indie makeup audience with visual content that is instructive and inspirational with links to purchase featured products. The above example shows users how Maybelline can craft colorful, alt makeup looks.
6. Wellness and mindfulness are high priorities in Pinterest marketing
Wellness and mindfulness were huge drivers of self-care amid the chaos of 2020. Apps like Calm and Headspace garnered millions of installs. And workplaces offered employee mindfulness benefits to cope with the many challenges of the past year.
Pinterest's search trends show that therapeutic ritual baths and sleep were top priorities in 2021, along with spiritual manifestation.
Spiritual manifestation: protection crystals, manifestation techniques, fantasy map making, visualize your highest self, Zodiac sign facts
Ritual baths: spiritual cleansing bath, full moon bath ritual, bath tea recipe, bath in bedroom free standing, deep soaking tub
Sleep: night affirmations sleep, sleep blends for diffuser, before sleep workout, silk sleepwear, sleep yoga
Takeaway: Get on people's mood boards
Inspire Pinners to be the best versions of themselves with your Pinterest marketing content. Think of how they can use your brand and products to reach their personal goals and to nurture themselves.
Apparel, beauty, jewelry, home goods, and other brands can all create Zodiac-themed Pinterest boards and products. You might also create blog posts about wellness that you can post to Pinterest, increasing brand awareness and website traffic.
7. Entrepreneurial aspirations gain steam
During 2020's business closures and economic nosedive, people took matters into their own hands. As of October 2020, new business applications were at their highest in over a decade. And startup activity continues to surge in 2021. Pinterest users are looking for resources and inspiration for their entrepreneurial endeavors.
Top Pinterest search terms for entrepreneurship include branding your business, podcast design, entrepreneur motivation, accounting basics, and small business ideas.
Takeaway: Support entrepreneurial ambitions
Position your brand as a tool for achieving business goals through your Pinterest marketing content. Promote online classes, learning and productivity tools, and podcasts for early entrepreneurs in the learning and discovery phase. Personal finance, content management platforms, coaching services, book merchants, and time management apps. These are all examples of different brands that can meet Pinners at this stage of their journey.
For those with established businesses, entice them with a business wardrobe, office organization, business and finance software, and marketing services.
Take a holistic approach to Pinterest marketing
Get the attention of Pinners by zooming out and looking at the big picture. Step one? Translate your Pinterest marketing strategy into a few content types based on these top trends for 2021. Maintain a variety of different Pins to keep your content fresh and engaging.
Product Pins: Product Pins are a type of Rich Pin that displays more information about your products and syncs with your website's product pages, so users can click through to buy. Set these up for individual items and curated bundles and packages.
Idea Pins: A brand new Pinterest feature reminiscent of Instagram stories, these pins show several frames of video content. They're great for telling stories and showing step-by-step tutorials.
Knowledge Pins: Provide your Pinterest audience with valuable resources and educational content, like blogs, recipes, and infographics. Rich Pins are great for these types of Pins, making them more distinct and engaging.
Amplify your Pinterest marketing strategy with Bazaarvoice. Using Bazaarvoice Galleries, you can display user-generated Pinterest content on your website, showing how real people use your products in the real world. Check out how apparel brand River Island uses Bazaarvoice Galleries to show their customers' tagged photos with #IMWearingRI.
Bazaarvoice can also smoothly streamline your Pinterest marketing process with social publishing. And with Bazaarvoice's social commerce tools like Showroom and Reveal, you can turn your Pinterest content into clickable images that send shoppers directly to check out pages.
Request a demo