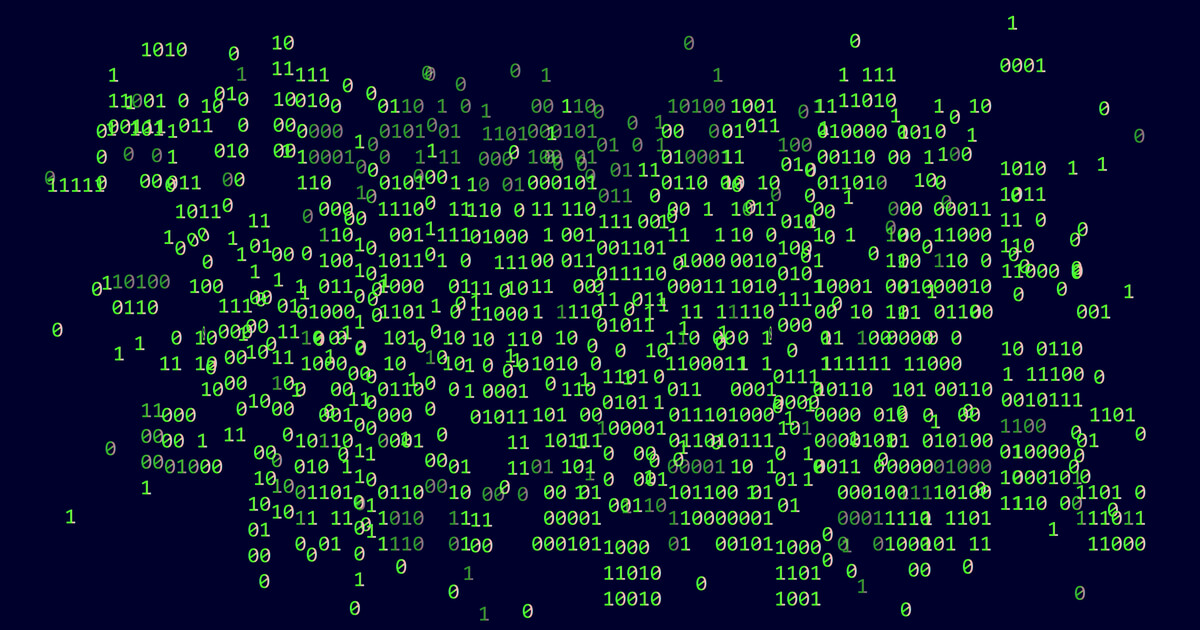 Remember when Instagram was a cute little app where you'd post pictures of your morning coffee? Or a nice sunset on your way home with #commuterlife? Well now there's one billion users, over 200 million of which are businesses. So if you want to use it as a marketing tool, it's not enough to just have an account and post sunsets. To stand out in this crowded field, you have to understand how the Instagram algorithm works.
That way you can tailor the content and timing of your posts accordingly.
The Instagram algorithm dictates what content gets pushed to the top of user feeds, so if you don't stay ahead of it, your posts will fall behind.
Allow these top brands that beat the Instagram algorithm to show you how it's done.
Lifting the veil on the Instagram algorithm
Back when Instagram organized posts in its Feed by chronological order, users missed 70% of all the posts from accounts they followed. Including almost half from their close connections. That's why the app changed its algorithm to rank content according to a different set of criteria. Now, the order of posts in Feeds and Stories depends on each user's Instagram behavior and interests. Plus recency of the content.
These factors affect if and where photos, videos, Reels, Stories, Live videos, and IGTV videos appear in feeds and tabs. Not to mention which posts land in the Explore tab. That's why it's crucial for brands to send the right signals to Instagram in order for their posts to not only show up in Feeds but also earn a top position. The higher the ranking, the more exposure, followers, engagement, and ultimately conversions.
Here's the current Instagram algorithm ranking factors most relevant for brands
A user's relationship with the brand: Likes, comments, DMs, video views, story reactions, etc. For example, if a user has commented, liked, or DM'd a brand in the past, posts from that account will show up higher in their feed.
Timeliness: Recent posts are prioritized to show up first in Feeds and Stories. Although the Instagram algorithm doesn't solely focus on chronology anymore, it will put the latest posts from brands users interact with at the front of the line.
Interests: The topics and categories users are engaging with most. For example, posts from sports networks and teams will rank high in sports fans' Feeds.
So, how can brands hit these targets? They need a lot of engagement. They need to post frequently. And they need to time posts when their followers are online. All these practices will send ranking signals to the algorithm. This applies to the overall algorithm, with some nuance between Feed, Explore, and Reels features.
Stories and Feed Algorithm
The algorithm for Stories and Feeds ranks content from accounts people already follow.
Instagram deduces what posts and stories users want to see according to their interests, so that recipe posts show up for home cooks and festival announcements get to music fans, for example.
Instagram factors in how interested users might be in any given account based on their recent interactions—including comments, DMs, and likes—with that account. It also considers interactions from other users with similar interests.
Explore and Reels algorithm
People use the Explore and Reels features to discover brands and other accounts they don't already follow. This is particularly relevant for brands to capture new audiences.
Instagram gauges how popular a post is by monitoring the amount and rate of likes, comments, shares, and saves it accumulates in the Explore and Reels tabs.
Instagram identifies the number of recent interactions with an account to source and distribute a diverse collection of content for the Reels and Explore tabs.
For IGTV videos and Instagram Reels, the algorithm prioritizes content from the accounts users interact with the most, as well as the type of posts they typically engage with.
Anastasia Beverly Hills built a massive following with propulsive engagement
This indie cosmetics company is second only to celebrity billionaire mogul Kylie Jenner in beauty brand followers, and it built a booming online business with an expertly executed Instagram strategy. Launch Metrics reported Anastasia Beverly Hills generated a total MIV (Media Impact Value) of $79.5M in a single month. Its Instagram success (20 million followers and counting) is thanks to sky-high engagement from their audience, consistent posting, and leveraging user-generated content (UGC).
Feature and tag other accounts
Anastasia regularly collaborates with makeup artists and nano to mid-tier influencers. Featuring and tagging these accounts makes them prominent in those influencers' feeds and in the Explore and Reels tabs of their fans.
Highlight UGC
Outside of Anastasia's influencer content, there's plenty of posts from organic followers to share, which they do regularly. In addition to sharing visual UGC, Anastasia highlights all their glowing reviews in a dedicated story highlight. By showing this influential content to their audience and tagging the users who created it, Anastasia increases their Instagram engagement.
The Bazaarvoice Network and Ratings & Reviews tools easily helps brands accumulate more customer reviews and distribute them efficiently.
Anastasia Beverly Hills shares UGC from followers who use the #AnastasiaBeverlyHills hashtag and tag @anastasiabeveryhills in their posts.
Daily posting
Anastasia extends its reach and grows engagement by posting approximately two to three grid posts a day and daily Stories. Besides frequency of posts, timing is important to capture followers at peak times. Bazaarvoice's analytics and scheduling tools show optimal posting times so brands can schedule and publish Instagram content accordingly.
Interact with followers
Anastasia responds to every comment their followers leave. They also craft intentional captions asking questions to their followers to encourage more engagement.
Use branded and campaign-specific hashtags
Anastasia uses #AnastasiaBeverlyHills as its main branded hashtag. It also assigns hashtags to particular campaigns, like #abhallsummer for their Summer 2021 collection. Hashtags encourage other users to include them in relevant posts, at the same time benefiting their own engagement. Hashtags also signal to the Instagram algorithm what the post is about and who would be interested in seeing it in its feed or Explore tab.
Nike ticks off storytelling to engage its huge audience
With 159 million followers, it's no wonder Nike has the highest brand recognition on Instagram. But, there's some pressure that comes with being at the top. How does the most well-known retail brand on Instagram maintain its status and keep its followers engaged? In Nike's case, it's all about quality and community.
Build a community
Nike has a diverse, global audience that includes athletes, fitness and fashion enthusiasts, and everyday consumers spanning all ages. Nike shows appreciation for them by showcasing prominent athletes and lesser-known movers and shakers in photos, videos, and Stories.
Meaningful content
With so many followers, Nike doesn't need to post every day. Instead, the brand posts high-impact content a few times a month. It spotlights the unique stories of people from all corners of the world with different backgrounds, showing how they use fitness, sports, and recreation in their lives. Nike creates an accepting, inclusive community and uses its platform to amplify the amazing things people are doing that may not otherwise get that kind of attention.
Nike also speaks out about issues that are important to the brand and its values. Doing so, meeting the expectations of 70% of consumers who believe it's important for brands to take a stance on political and social issues. Followers appreciate their solidarity, like standing up for Black and Asian communities confronting violence and oppression.
The above post from Nike's Instagram is an example of powerful storytelling and engaging with fans by asking them to tag "women who inspire you most." This increases the post's interactions and popularity, thus sending positive signals to the Instagram algorithm.
Provide excellent customer service
These days, many shoppers head to Instagram for product purchases and inspiration, and for a brand the size of Nike, it gets a lot of Instagram ecommerce action. Inevitably, questions and issues arise when dealing with online purchases, and Nike has an effective large-scale customer care management plan to handle the one million+ messages they receive on Instagram every year.
Burt's Bees creates Instagram buzz with impassioned engagement
Bazaarvoice customer Burt's Bees is a purpose-driven brand whose high-quality content garners lots of engagement. In the process, it builds a community that's passionate about its products and sustainability mission.
Appeal to broad interests
Burt's Bees is primarily a skincare brand, but they also encompass other core values and interests, like nature and environmental sustainability. Its Instagram content reflects these topics, like how it uses 100% renewable energy and how all its materials are recyclable. By appealing to more interests beyond cosmetics, it reaches a larger audience.
Content consistency and variety
Burt's Bees utilizes all the different Instagram features, from regular photo and video Feed posts to Stories, Reels, and IGTV videos. It also posts about one grid post and several Stories every day. Posting a variety of different content on a regular basis gives them ample opportunities to reach users.
The brand also pays attention to what type of content format resonates most with followers. For example, they post a lot of carousel posts, the most engaging type of post so far in 2021.
Strategic partnerships
There's a reason all three brands we've mentioned welcome influencer posts: it works. Burt's Bees partners with beauty and lifestyle bloggers big and small to help promote their products. These figures in the skincare, cosmetics, and sustainability spaces show to the Burt's Bees audience and their own that they endorse these products. Influencer content also extends the reach of posts and garners more engagement with the Burt's Bees brand.
Highlight UGC
Burt's Bees is a role model for how to implement a successful UGC strategy. The brand has an entire story highlight called Fan Love that is all UGC posts and Stories from followers who tag @burtsbees in their posts or use the #Iloveburtsbees and #myburtsbees hashtags.
One way it achieved so much UGC was by partnering with Bazaarvoice to launch new cosmetics products. They sent pre-released samples to consumers through the Bazaarvoice Network, which generated over 300 high-quality reviews ready to go at launch time.
Authoritative voice
Like Nike, Burt's Bees uses its public platform to speak out on issues and provide transparency. The brand is always clear and honest about its practices and product ingredients. Opinionated content like the example below calling for legislative reform in cosmetics consumer safety receives high engagement.
Leverage hashtags
In addition to their hashtags encouraging UGC, Burt's Bees (BB from here out) leverages seasonal hashtag campaigns like #DiscoverU, targeted at returning college students. With the descriptive hashtags BB includes in Reels, it signals to the algorithm what the content is about to increase discoverability.
Contests and giveaways
One proven tactic that guarantees engagement is Instagram contests. For example, in a summer giveaway that included several other brand partnerships, BB asked users to follow its account, save the giveaway post, and tag other users in the comments to enter.
Use a comprehensive approach to elevate your Instagram algorithm rankings
To beat the Instagram algorithm, don't just focus on one metric or Instagram analytics. To stay top of mind by being at the top of Feeds and tabs, brands have to consistently post and engage users with photos, videos, Stories, Reels, and IGTV.
Check out the rest of our Instagram content for more best-practices guides.