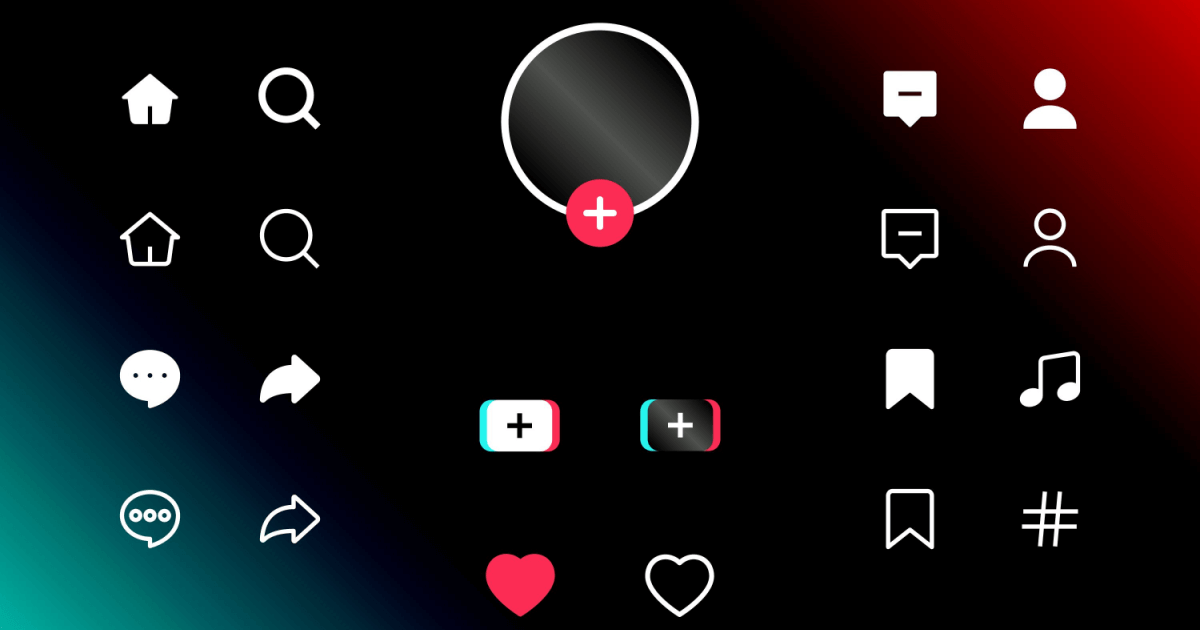 TikTok was the most downloaded app in 2021 with over 700 million downloads — more than both Facebook and Instagram. But it's not just consumer popularity that makes this platform so critical for marketers. TikTok is a major destination for brand discovery.
79% of TikTok users claim they've discovered new brands through the platform. And people that shop on TikTok browse and buy goods more frequently than shoppers on other social platforms. In fact, more than one-fifth of TikTok shoppers buy goods on the platform "all of the time."
But if you want to capture all the selling potential this platform offers, you'll need real-time data about what's working (and not working) to optimize your TikTok analytics strategy.
To discover the content that resonates most with your followers and become more efficient with your marketing strategy, look for a TikTok analytics tool with the following key features and capabilities.
Summary dashboard
Look for tools that can provide a high-level view of your TikTok account's performance. This feature comes in handy for at-a-glance insights.
For the most actionable dashboard view, ensure this summary page includes the following information:
Overview of your account performance including change in followers, profile views, video views, likes, comments, and shares
Performance over time based on selectable metrics
Recent media performance
Audience insights
One of the most essential TikTok metrics you'll need to track is follower growth. Why? Because this KPI helps you understand how many people are engaging with your content and brand. Remember: the more followers you have, the more eyes on your content.
Make sure your tool provides the capability to see changes in follower count over different time periods. This way you can track follower growth and activity in connection with specific marketing activities or TikTok campaigns.
It's also important to analyze basic profile information about your followers. Followers are a loyal audience that have subscribed to your content. Knowing more about who they are and the types of content they like gives you important insights about how to increase engagement and grow your following.
Basic follower demographics you can track with an analytics tool include gender and location. Most tools also help you understand how followers are interacting with your account and content and when they're most active on the app. Look for trends in follower activity so you can post content when your audience is most active on the platform.
Here's some common questions about tracking TikTok follower growth with an analytics tool.
How many followers do you need on TikTok to see your analytics?
In order to gain access to TikTok follower metrics like gender and location charts, your account must have 100 followers or more. This is because analytic tools rely on TikTok to provide data through their API.
What happens when you get 1000 followers on TikTok?
You can post a link in bio, once your account has 1,000 followers on TikTok. This is a big milestone because you can prompt anyone that finds your content to visit your website, product page, or some other important page.
Engagement rate
Content is everything on social media. Make sure you're able to capture valuable insights on the performance of each of your TikTok videos.
Your analytics tool should give you an in-depth view of how well your videos are being consumed. Look for capabilities that provide:
Insights into how your content is performing including video views, reach, engagement rate, likes, comments, and shares
Performance over time based on selectable metrics
Media performance that can be sorted by posted date, total plays, reach, and more
Keep in mind as you review the data that TikToks might receive a spike in views days or even weeks after they're posted, so make sure you continue to track performance and don't act too quickly to rule out posts as low-performers.
To help you get started tracking the engagement rate of your TikToks, here are some commonly asked questions.
How is the engagement rate of my TikToks calculated?
The engagement rate of your TikToks is calculated by dividing the number of likes, comments, and shares by your reach or how many followers you have (and then multiply by 100).
What's a good TikTok engagement rate?
Typically it's between 4.5% to 18% depending on the number of followers you have.
Revenue from TikToks
If you really want to drive growth and prove the business case for TikTok to higher ups, you'll need a way to see how TikTok videos are tied back to revenue. And it's doable, with the right tool — one that can syndicate shoppable TikTok content to channels like your website and retail sites and measure sales tied to each video.
Go beyond the basics with a TikTok analytics tool built for e-commerce growth
Shoppers not only buy on TikTok more than other social media platforms, they make TikTok-inspired purchases off-platform, including on e-commerce sites, in stores, or at retail. This means brands need to think bigger about the tools they leverage to distribute and measure content.
Get more ROI from your TikTok content with Bazaarvoice. Our Social Commerce tool helps you connect the dots between viral videos and online revenue with shoppable, multi-link posts. And our Visual Syndication Network helps you get TikToks in more marketing channels, including top retailer websites, to drive sales. Ready to see it in action?
Request a demo
Frequently asked questions:
How do I get more TikTok analytics? 
Most TikTok analytics tools use the TikTok API to pull data onto their platform, so you'll find much of the same data across all different tools. But tools that support the distribution and display of TikToks on other sales channels, like your website or retailer sites, can help you track and attribute revenue back to your video content.
How often do TikTok analytics update?
TikTok updates its analytics every 24 hours or so. But keep in mind, when first creating your TikTok account, you'll need to wait seven days before you can see your account's analytics. 
Can I export TikTok analytics?
Yes. Most tools provide the ability to download and export data into shareable CSV or Excel reports so you can further explore your data or easily share it within your team.