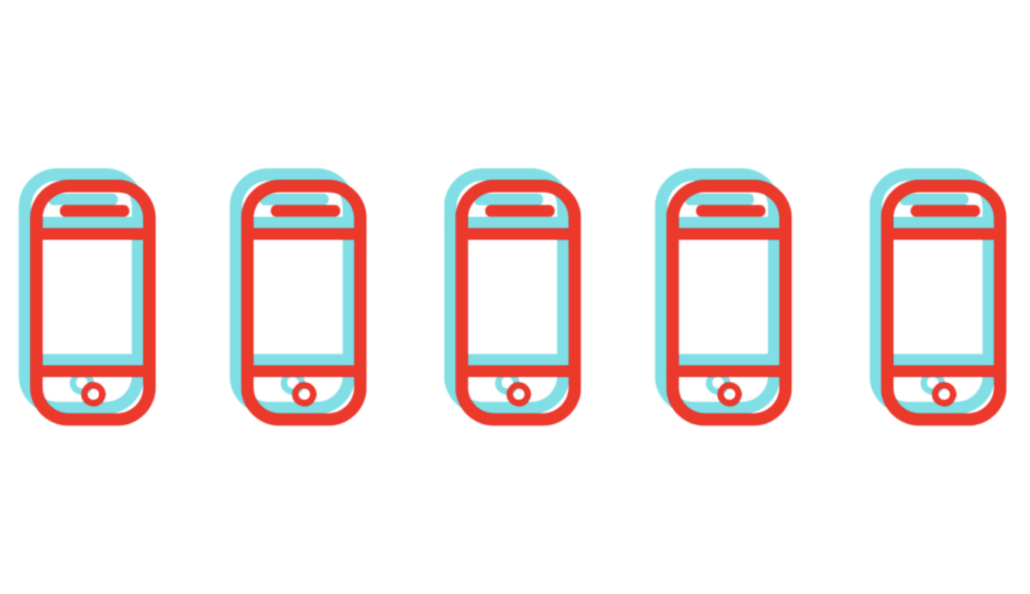 It's been official – TikTok has blown up. It isn't just taking off, it's 38,000 feet in the air.
TikTok is the fastest growing social media platform in history, with over two billion downloads to date. It's easy to think of TikTok as the place where Gen Z rules the roost, creating and sharing original, viral content. And that's certainly true, but the number of users aged 25-45 is growing rapidly.
As with other social media apps like Instagram and Facebook, corporations are starting to discover the potential value in marketing on TikTok. However, most brands don't have a strategy for producing their own content.
The good news is, your most loyal customers and biggest fans are already talking about you or featuring you in their videos. This creates the perfect opportunity to grow your collection of user generated content and hop on the TikTok train.
Let's take a look at how you can do just that with Curalate.
Finding content
Bringing social media content on site creates a better experience for customers. Not only do they see how others are using your products, but they get inspired to discover what you have to offer.
If you want to increase your visibility with TikTok, there's one of two ways to do it:
Identify trends and create your own content
Showcase content that already exists
Don't get us wrong – we fully recommend creating an account and engaging with consumers through your own videos. But there's an abundance of content out there waiting to be discovered.
That's because loyal customers want to highlight your products. And if you're new to TikTok or unsure of how to find the right content, don't fret – there are a couple of ways to do so.
Tagged videos
When a user really wants to grab your attention, they'll tag you. This is the easiest way to find videos you can – and should – repurpose on site.
Many cosmetic brands have nailed this by creating a brand account so users can tag the products used in their videos. Once the content is out there, it's often reposted on the brand's account.
Take for example Fenty Beauty, whose feed is populated by videos from fans.
@fentybeauty

@neko_channn blushed up in CHEEKS OUT Cream Blush in "Rosé Latte" 😍🌹 Shop it thru the link in our bio 👀
It's easy for Fenty Beauty to discover new content because Fenty-lovers and makeup artists alike often tag them in the video's caption.
Don't forget hashtags
If you don't have a TikTok account users can't tag you, but they can still grab your attention with a hashtag.
Take a look at the following TikTok – Etsy, the online marketplace for handmade crafts, doesn't have a TikTok. But this user wanted to share where they discovered some neat products, so they added the hashtags: #etsyfinds and #amazonfinds.
If you take it a step further and click the hashtag #etsyfinds, you'll discover that this particular hashtag has over 5.2 million views and thousands of videos Etsy could repurpose on their own website.
#DOGMOM
The content you pull from TikTok doesn't necessarily have to feature your brand, it just has to resonate with your audience.
If you're in the business of home decor and interior design, try searching for content with the hashtags #homedecor or #kitchenupdate. Selling pet products? Check out the trending hashtag #petstory.
TikTok is not unlike other social media platforms in that hashtags are frequently used to get content or subject matter in front of specific audiences. Take what you know from Instagram and Twitter and apply that to TikTok when it comes to sourcing content.
Bring it on site
So you've sifted through TikTok, found the best viral videos, and learned the Toosie Slide – now what?
Sephora France goes the extra mile to showcase how TikTokers are using their products with their Beauty Board – by actually bringing TikTok content onto their website, visitors can scroll through videos and still images to find inspiration.
What makes this experience so unique and powerful is that viewers can shop directly from the video. After getting an idea of how products look and feel, they're one step closer to making a purchase. And once they've made that decision, Sephora closes the deal by directing them to the exact products featured – limiting the time between discovery and transaction.
Build up your library
The next step is to save that content. Whether you're planning on using it in a Gallery like Sephora France or reposting it to your social media accounts, you need a way to save, store, and easily sift through videos. That's where Curalate comes in.
Previously, if you wanted to share a TikTok, you'd have to do it the old fashioned way – save the video on your phone, navigate to the TikTok folder, and upload the video to your Media Library.
We've made it a bit easier. Google Chrome users can now save TikToks directly to your Curalate Media Library. Here's how:
Download the Curalate Save Button from the Chrome Web Store.
Open TikTok and select the video you would like to save. You'll now see a Curalate icon next to other share buttons.
Click the icon to save the TikTok to your Media Library.
Once the TikTok has been successfully saved you'll see a green check mark.
Open the Curlate dashboard and hover over Media in the main menu. Select Library. You'll now see your TikTok right at the top.
Once you have a collection of TikToks ready to go, you can share these with ease using the Curalate app.
It's TikTok o'clock
If you haven't jumped on the chance to use TikToks in your everyday marketing, now's the time. TikTok brings content creation to life in a whole new way and fifteen seconds of video can have a huge impact.