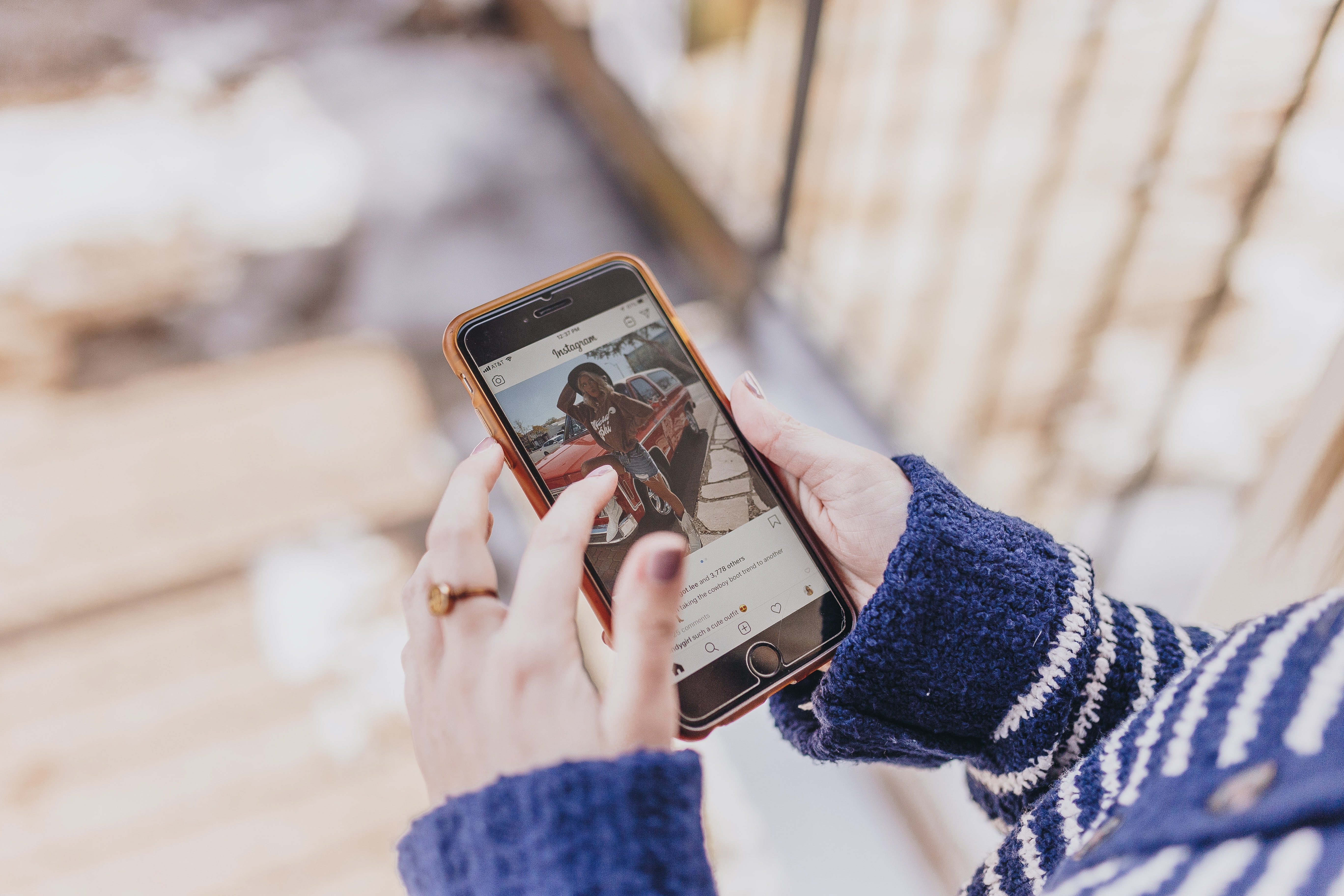 Every month, 130 million accounts tap on Instagram shopping posts to find out about products from their favorite brands and even make purchases within the app itself. And plenty of users scroll through Instagram in hopes of finding their next must-have item. In fact, 83% say they use Instagram to discover new products.
Clearly, there's a lot of opportunity for retailers on the social network. And brands need to sell on Instagram to compete and succeed in the digital retail space today.
But before your business can start tagging products and making sales, it'll need to meet specific requirements, and you'll have to take certain steps. Whether your brand is new to Instagram or is appealing a previous denial to sell on the app, here's how to get approved for shopping on Instagram.
How to get approved for Instagram Shopping: Criteria
Instagram has a set of eligibility requirements that brands must meet in order to tag products and make sales within the app. As of June 2020, here's what you'll need.
An Instagram professional account: A professional account can be a business account or a creator account, and it can no longer be set to private. Switching to a professional account gives you access to a variety of features, though. It allows you to sell on Facebook Commerce, access Instagram analytics, add a contact button on your profile, and more
Compliance with Facebook Commerce policies: Your brand's Facebook account and Facebook page must be in accordance with Facebook's Terms of Service, Commercial Terms, and Community Standards. And your Instagram account must also be in compliance with Instagram's Terms of Use and Community Guidelines
Products available for purchase: You must have items in stock on your website or Instagram Checkout, the social network's feature that lets consumers buy items from within the app itself. If you'll be directing buyers from Instagram to your website to make purchases, you'll need to provide your store's domain. You may also be required to verify your domain
A business based in a country where Instagram Shopping is available: The table below lists all the eligible locations for Instagram shopping, but checkout within the Instagram app is currently supported in the United States only
Trustworthiness: Facebook requires that your account have an established Instagram presence that has "demonstrated trustworthiness." The social network notes that this may also require a minimum follower account; however, this number isn't specified
Observance of best practices: Product information must be clear, including accurate descriptions and inventory availability. Your store's refund and return policies must be published and easily accessible
Connect your Instagram account to a Facebook catalog
Before you can get approved for shopping on Instagram, you must first connect your account to a Facebook page and have products uploaded to a Facebook catalog and ready to sell.
How to connect a Facebook page to your Instagram account
To connect your accounts, you need to have an Instagram professional account and be an admin of the Facebook page you want to link.
Go to your Instagram profile and click "Edit Profile." Navigate to "Public Business Information" and select "Page."
A list of eligible pages will appear in a drop-down menu. Select the one you'd like to connect.
If the Facebook page you want to connect to your profile isn't there, check that page's settings to ensure that you're an admin and have permission to add the page to your account.
How to create a Facebook product catalog
If you don't already have a Facebook catalog for your products, you'll need to set one up. This can be done one of two ways.
Use Facebook's Catalog Manager. Go to facebook.com/products and select "Create Catalog." Then, choose the type of inventory you're adding (if you want to use Instagram product tags, be sure to select "E-commerce") and click "Next."
Now, you'll be able to upload all your product information, including product name, description, price, images, inventory, and more, such as in the example above.
Use a Facebook Partner. Don't want to manually create the product catalog yourself? Facebook has certified partners who can help you.
How to get approved for shopping on Instagram: Submit your account
Now that you've ensured you're in compliance with Facebook's policies and have connected your product catalog, there's one final step in how to get approved for shopping on Instagram: you need to apply.
You can submit your account for review with just a few taps.
Go to your Instagram profile, open settings by clicking on the three black lines in the upper-right corner. Select "Business" and tap "Instagram Shopping." Then, follow the prompts to ensure that your Instagram account is ready, and submit it for review.
It can take up to two weeks for Facebook to review your account and approve it for shopping. You can check your review status at any time by clicking on "Settings" and selecting "Shopping."
You'll receive a notification within the app as soon as you're approved, and you can start tagging products, such as in the example above.
What to do if you're not approved for shopping on Instagram
If, after all that work, Facebook denied you access to Instagram shopping, don't worry. You can try again.
However, don't just resubmit your account and hope for another outcome. Review the following questions to ensure that you'll get that approval the second time around:
Does your account fully meet community standards? If any aspect of your account — your bio, your interactions with customers, your products, etc. — is disrespectful, unsafe, or illegal, it won't be approved
Is your Facebook account definitely connected to Instagram? Double-check. If they're not, Facebook Commerce can't review your product catalog and approve your brand for shopping
Are you selling prohibited products? These include alcohol, illegal substances, knockoffs, sexual products, animals, legal documents, and more
Does every product have a description? Facebook requires information about what you're selling, so if you leave the descriptions blank, you'll very likely be denied approval
Do you have products currently in stock? If your inventory is set to zero, there are no products to list, so Facebook won't approve your account for shopping on Instagram
Start selling on Instagram
Once you're approved for shopping on Instagram, you can start tagging products within posts and Stories — and now you can tag items when you go Live on Instagram. Tags make it possible for users to learn more about a product simply by tapping it, and they can even make purchases.
However, you can take selling on Instagram even further with Like2Buy, which will transform your Instagram posts into a shoppable storefront and raise your social commerce game to the next level.
Like2Buy-referred visitors spend more time on-site, view more pages, and spend more than the average mobile shopper. Learn more about the tool here.