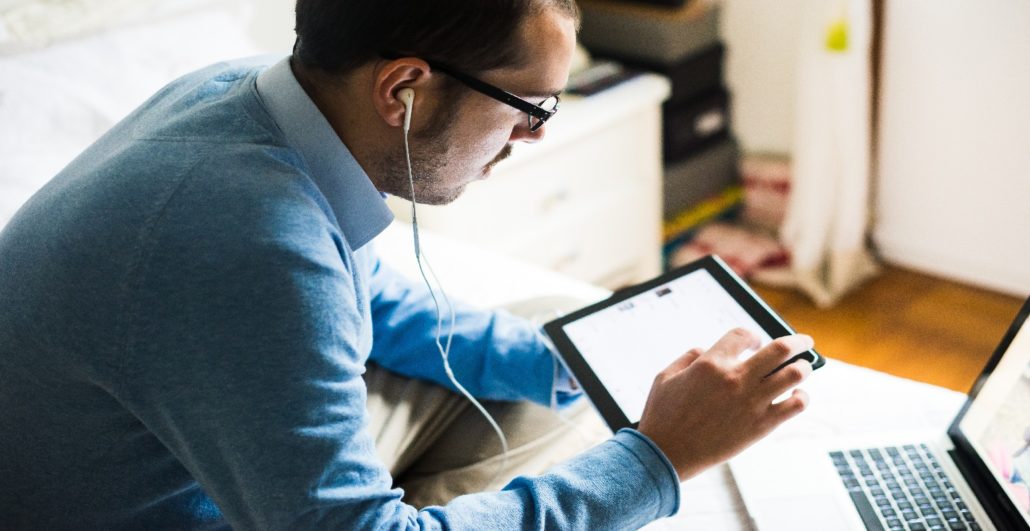 It is well known that the year-end holidays have a significant impact on consumer shopping behaviour. However, is this same impact reflected in the volume of consumer conversations? Do the end-of-year sales spikes equate to spikes in customer rating and review usage? In our latest Conversation Index, Bazaarvoice analyzed over 100,000 pieces of customer-written content, along with traffic trends across our network of the world's top businesses to understand the seasonal trends that effect consumer conversations during the holidays.
Boxing Day tops even Cyber Monday in countries that observe it
In North America, review usage is highest in most countries in November and December. That's when consumers research and buy gifts in preparation for Christmas and the other end-of-year holidays. For example, while apparel and accessories typically have a very slow summer in Germany, in November there's a sharp increase in the number of consumers who access consumer reviews and Q&A in those categories in order to guide their gift giving for Christmas. Nevertheless what may come as a surprise is that another holiday (Boxing Day) actually outperforms all others in the countries that celebrate it. It is known as a shopping holiday, similar to Black Friday and Cyber Monday in the US, Boxing Day shoppers rely heavily on consumer feedback to guide their purchase decisions.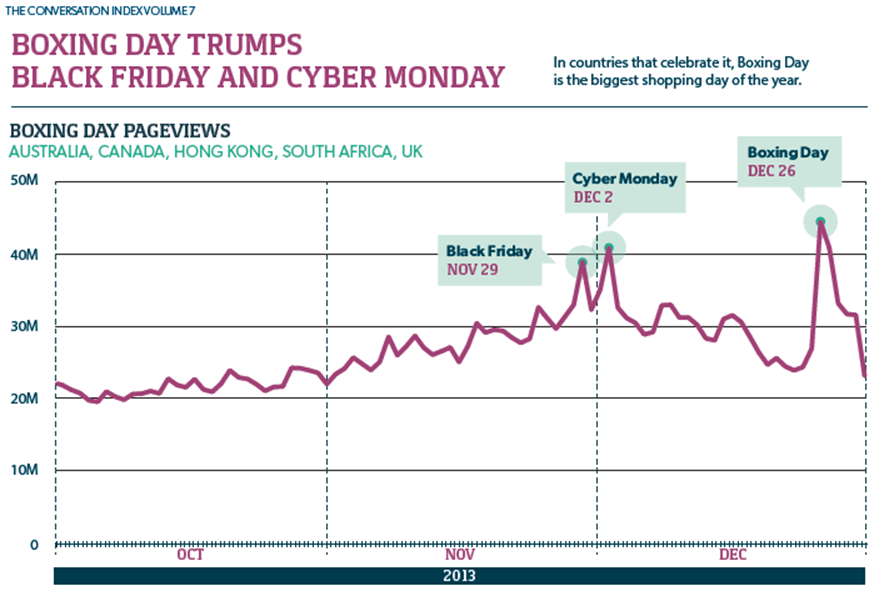 Traditionally, Boxing Day is the day following Christmas Day, when servants and tradesmen would receive gifts from their employers. Today, Boxing Day is a bank holiday that generally takes place on December 26th and is observed in countries such as the UK, Canada, Hong Kong, South Africa and Australia. And in those countries, review usage peaked for the year on Boxing Day instead of Cyber Monday as it did for the rest of the globe. In fact, Boxing Day page-views were 9% higher than page-views on Cyber Monday for this region, and 46% higher than the December average. In the UK, Boxing Day 2013 set a new record for the sixth year in a row. Figures were up 15% and British consumers spent 17 million hours researching and shopping online. Shopping activity accounted for 17% of all online visits on Boxing Day with one in every six visits going to a retail website.
This post is an excerpt from The Conversation Index Vol. 7. Download the full report here to see how other shopping seasons like back-to-school, the summer travel season, and Boxing Day affect consumer review habits.
Bank holidays in the UK and France inspire home improvement research.
Bank holidays in the UK and France see consumers accessing customer reviews and Q&A for do-it-yourself (DIY) supplies 15% more than the average for the rest of the month. For many European retailers (particularly home improvement merchants) these bank holiday periods are key to annual performance. While a consumer electronics vendor will likely see highest sales around the winter holiday season, DIY sellers rely heavily on bank holidays – often blitzing consumers with season appropriate deals and sales.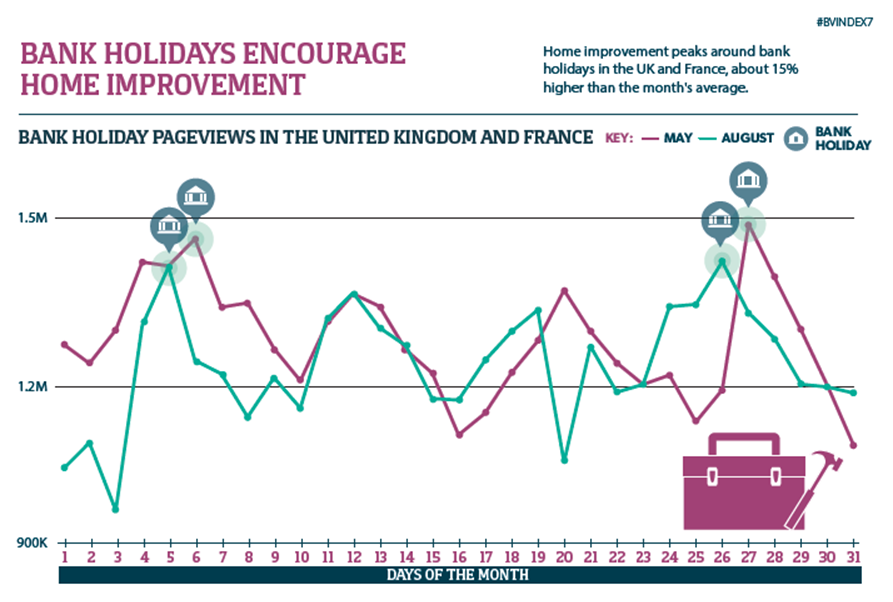 Despite the added time off on bank holidays, long weekends are generally too short for travel. Instead, many people stay at home and do the jobs they've been putting off for months. Whether it's getting the garden looking good for summer or the house interior in order for winter, most French and British consumers use these days to work on DIY home projects. Still, there are specific factors in France and the UK that contribute to seasonal increase in DIY projects and review consumption. In May, with the weather getting nicer and, subsequently, people's moods following suit, many Europeans use bank holidays in May to decorate their terraces, balconies, and gardens in preparation for summer. It's also a time of year when people typically put homes up for sale, prompting DIY projects that owners hope will drive property value. During this time, many people turn to consumer feedback to research gardening products and other outdoor DIY supplies. On the flip side, with summer winding down, many consumers use bank holidays in August to focus on projects in preparation for winter. During this time, people work primarily on the interior of their homes, relying heavily on reviews to source the best tools, supplies, and indoor decorations.
This post is an excerpt from The Conversation Index Vol. 7. Download the full report here to see how other shopping seasons like back-to-school, the summer travel season, and Boxing Day affect consumers' review habits.