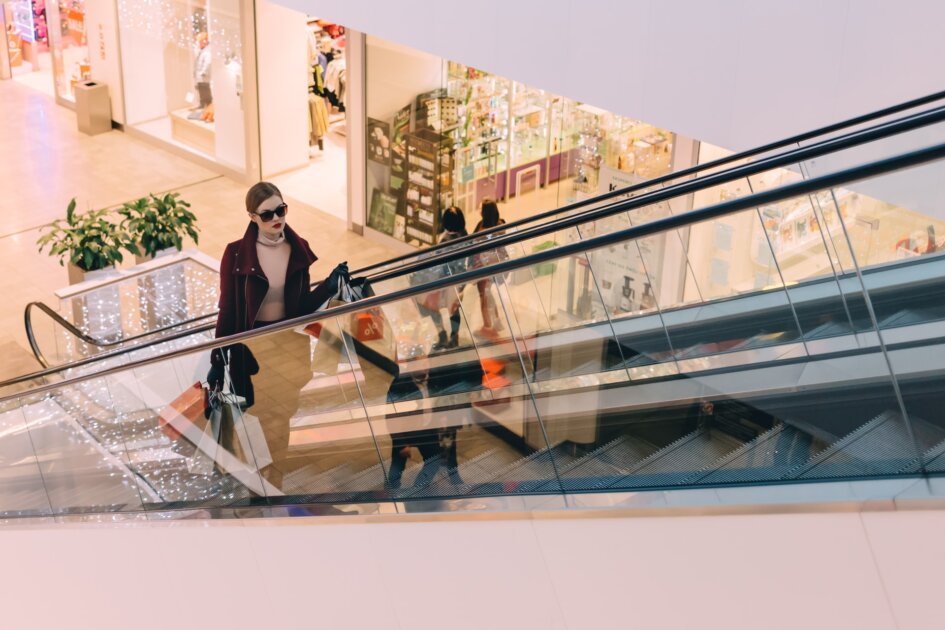 What buzzes like a bee, fits like a glove, and brings shoppers joy? Product sampling.
Product samples shipped to a shopper's door, handpicked based on their interests, is a consumer dream. And Bazaarvoice has made that dream come true with Bazaarvoice Product Sampling.
Whether you're launching a new product or breathing new life into a tried-and-true one, we're here to help your brand level up. And product sampling is how we do it.
By targeting your ideal shoppers from our 6.5 million strong Influenster community, you'll collect so much high-quality user-generated content (UGC) that you won't even know what to do with it (don't worry — we can help with that part too).
And with our latest product sampling offering, Cashback Sampling, you don't even need to ship samples to the consumer. Consumers go directly to the sample. Now you don't have to worry about bulky, fragile, or perishable items. They can all easily be sampled too.
Here's four ways product sampling scales your brand.
1) New product launches
New products deserve the freshest UGC on launch day. Or even better — before. Product sampling gets your products in the hands of your ideal shoppers before you officially launch. Giving them a chance to share UGC after they've tried out your new product.
Almost 90% of shoppers always or mostly consult ratings and reviews before making a purchase, so the last thing you want is a bare page on launch day.
And product sampling nets more than just ratings and reviews. It brings in thumb-stopping visual and social content too. Over 60% of shoppers say they're more likely to make a purchase if they can see photos and videos from other customers.
This has an even bigger impact than any professional imagery could provide — 64% of shoppers would pick visual UGC over your brand's professional photos any day.
2) Product development
Are you in the midst of creating a great product but wanting to know how it'll do in the market? Product sampling can also help you before the big launch day. As you're perfecting how you'll introduce products, Bazaarvoice can get you answers to your burning questions.
Our community members can provide insights on what they love and hate about your products and brand so you have time to fix the formula and find success from day one.
This benefit extends to older products too. As shoppers leave reviews and share photos, your team has the opportunity to dig into what consumers love and hate about your products and brand.
When you share your products through Bazaarvoice Sampling, we work with your team to customize and conceptualize the campaign. This means you'll get exactly what you're looking for out of it. Including actionable feedback from real customers.
3) Core SKU support
Your well-loved hero products can benefit from product sampling too. Collecting UGC isn't just a one time thing. Which means you have to keep up the good work, even when a product has been on the market for a hot minute.
Not only does product sampling remind loyalists what they love about your brand, it brings in new shoppers to try your products out for themselves. These fresh eyes keep UGC on your product pages optimized too. About 60% of shoppers strongly agree or agree that recent reviews (written in the past three months) are more reliable than older reviews.
4) Entering new markets
Nailing one new market entrance doesn't mean it'll be smooth sailing in every locale or with every demographic. Product sampling increases your chances of product adoption from new customers in new markets.
Over 70% of shoppers are looking for perspectives similar to theirs as they evaluate a new product to buy. As shoppers are consuming UGC, they want to see feedback from people like them. And in their own language. Which is why once you've collected UGC from your sampling campaign, Bazaarvoice's translation services enables customers to click to see the content in their own language
Bazaarvoice partners with 6x as many retailers across the globe as our nearest competitor. And our Influenster community includes members in over 30 countries. We make it easy for you to not only sample, but also give you a choice of fulfillment options on how you get products in the hands of consumers across the globe. Have full confidence moving into new segments and leave behind the hassle of not knowing what will happen.
Product sampling can help you meet your goals. Let us show you how. Request a free demo and see for yourself.
Request a demo