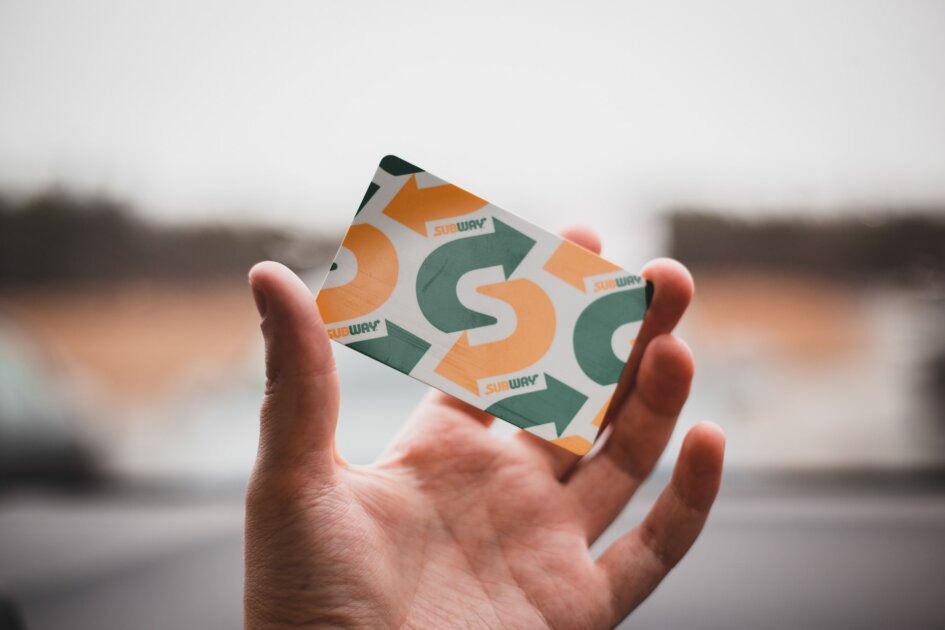 Finding the right brand loyalty program for your business takes a lot of hard work and creativity. But what's a little hard work when customer loyalty is on the line, right?
The human brain is hardwired to seek rewards, and research shows that consumers are 80% more likely to choose a brand that offers a satisfying loyalty experience over competitors. It's no surprise, then, that a proportionate number of businesses want to reward their loyal following.
Brand loyalty programs are a win-win for customers and businesses alike because they reward the customer and transform them into long-term brand advocates. Looking for inspiration? Check out these winning brand loyalty examples to get you started.
Most popular types of brand loyalty programs
There's several types of loyalty programs that brands can choose from. They all reward customers for spending and advocating for the brand, but the right fit comes down to your specific customer base's purchasing behavior.
Point-based programs
This type of loyalty program offers points — a type of branded currency that can be exchanged for rewards — when customers complete purchases or other activities that demonstrate their loyalty to the brand.
They're simple to understand and easy for consumers to adopt. It's the same concept as a child's piggy bank, where a small amount of currency is accumulated over time and then used for a reward. And for anyone who had a piggy bank as a kid, we know how satisfying that is.
The most common example of brand loyalty program, point-based programs are ideal for frequent purchasers. Customers that buy items regularly — gasoline, groceries, or hygiene products, for example — are perfect for point-based loyalty programs because points will inevitably accumulate.
Brands can get creative with how points are awarded, too. Nordstrom, for instance, awards more points to Nordstrom credit card-carrying members and those who redeem points through the iOS app. It really comes down to how you can entice your members and tease their psychological reward and pleasure centers. It might sound manipulative, but if you're offering real value to your members, it's beneficial to all sides — and therein lies the advantage of points-based loyalty programs.

Tiered loyalty
Tiered loyalty requires consumers to reach a certain benchmark to be upgraded to the next level. Instead of accumulating points, spending them, and starting back at zero, the benefits of reaching a higher tier are permanent.
Alongside our psychological need to be rewarded, when humans achieve something, they almost immediately start looking for the next accomplishment. If someone gets a promotion at work, suddenly they're thinking about the nicer car or home their newfound success would allow them to afford. They're thinking about that sweet prestige that comes with their higher-paying job. Tiered loyalty programs are effective because they make consumers work toward a goal, and it provides that sense of achievement and status once a higher tier is reached — spending more along the way.
Tiered loyalty programs are great on the business side as well. They remove challenges from maintaining points-based programs, such as points expiring or needing to be meticulously tracked. Different tiers also allow you to segment your customers better, offering a more personalized and exciting experience to each bracket.
Tiered and points-based loyalty can actually complement each other. Growing bag retailer Caraa actually combines a point-based structure with a tiered reward program. The customer's tier is determined by how much they spend and also affects the number of points they receive for birthday purchases and other special events.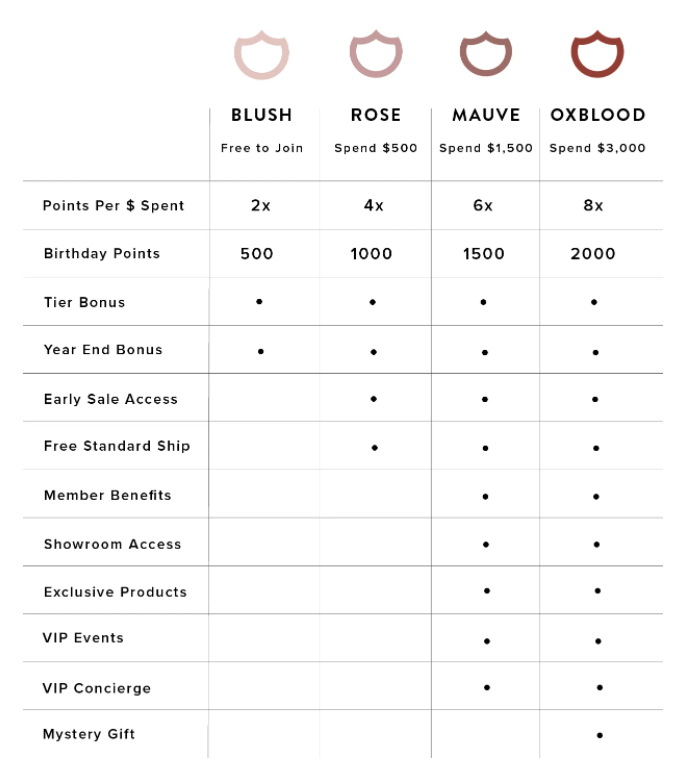 Paid membership
Paid members pay a recurring fee for access to exclusive deals and VIP treatment. This can be a hard sell, but once customers are in, they're really in.
There's value in that commitment, too. Research from McKinsey found that members of paid loyalty programs are 60% more likely to spend more on a brand after subscribing, versus only 30% for free loyalty programs. Equally as impressive, 70% of consumers would be willing to pay for a premium loyalty program provided the benefits were relevant and desirable to them.
Paid loyalty programs are best suited for customers that know what they want and crave an "insider" experience. If you look at many subscription models, you'll see they're actually premium loyalty models that offer tangible incentives to join.
Take Watch Gang, for example. Nobody is going to join a subscription with that name unless they are interested in building a watch collection. They pay their recurring fee and receive a watch each month, but they're also paying for massive exclusive discounts on the online store as well as the chance to win premium-tier watches every week.
The rewards align with the customer's lifestyle perfectly, offer an exclusive experience, and provide the business with an opportunity to upsell their loyal members.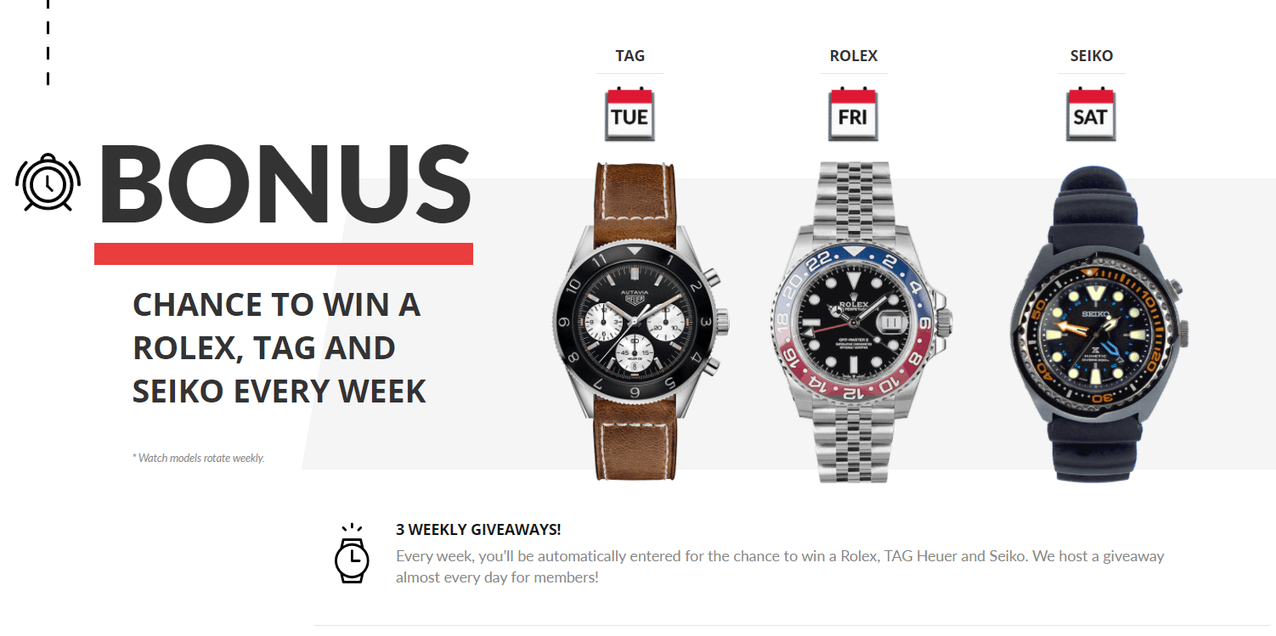 6 brand loyalty program examples to inspire you
These brand loyalty examples should give you a great idea of how to get creative — and what works. Many of them combine parts of points-based, tiered, and paid programs to deliver a dynamic loyalty experience.
1. Sephora offers flexible rewards to members
Sephora's Beauty Insider program is enormous, boasting 25 million members and making up around 80% of annual revenues. Sephora is an excellent brand loyalty example because it combines point and tier memberships.
What makes Beauty Insider unique is the flexibility in how points are spent. Members not only get access to point rewards, but also discounts, savings on shipping, exclusive gifts and events, sample products, and more. Points can even be redeemed for more exclusive offers like limited edition products or personalized beauty consultations.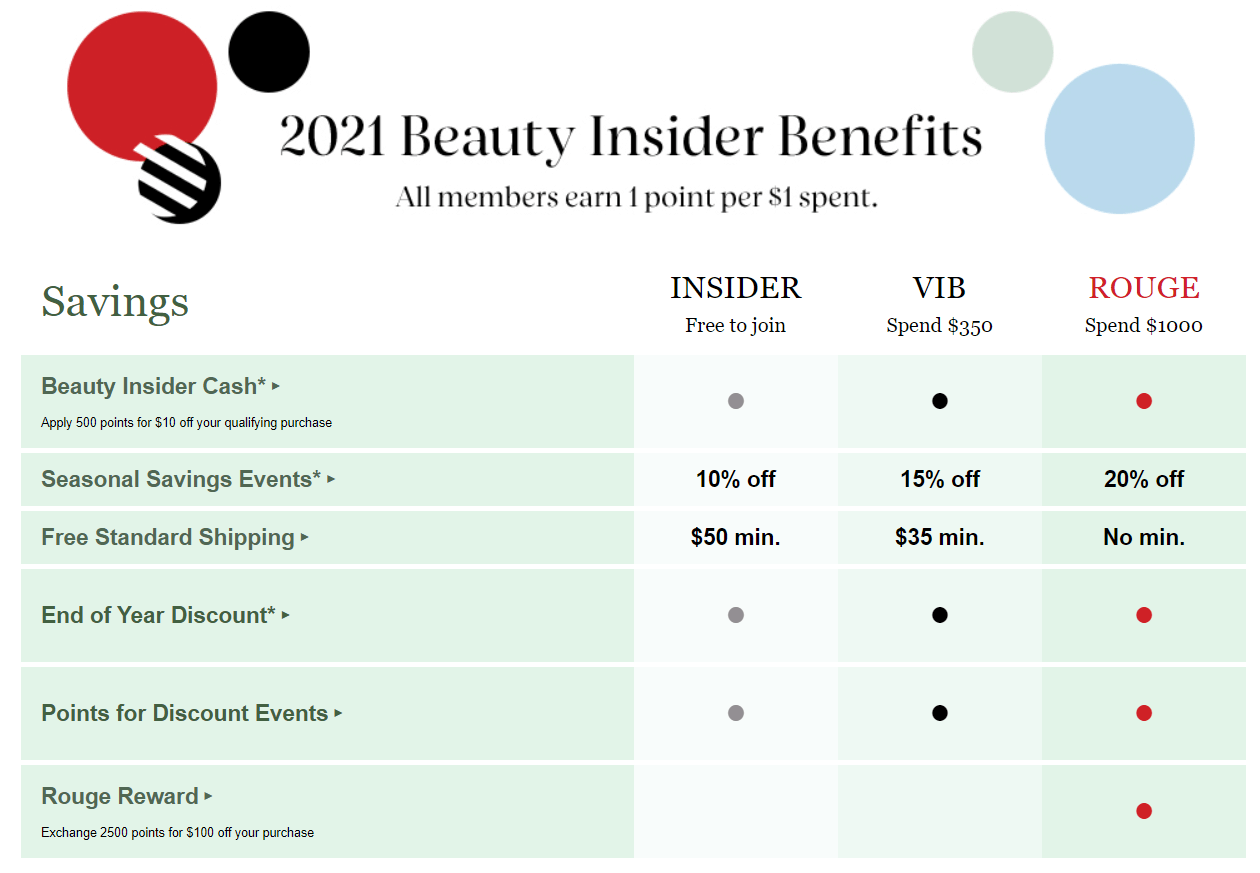 2. Starbucks makes its app central to customer loyalty
Starbucks was the first brand to make its app the home of a rewards program. Customers take advantage of the program by ordering and purchasing through the app, earning "Stars" in place of points to redeem for rewards.
The app is the go-to for members to order, pay, and redeem points for personalized rewards. 40% of Starbuck's total sales come from the Rewards Program, with some same-store sales rising by as much as 7%.
Centralized loyalty purchasing through one channel gives the brand a goldmine of customer data. Popular menu items, popular locations, and customer lifetime value are all insights that help Starbucks improve its experience and offer more relevant rewards.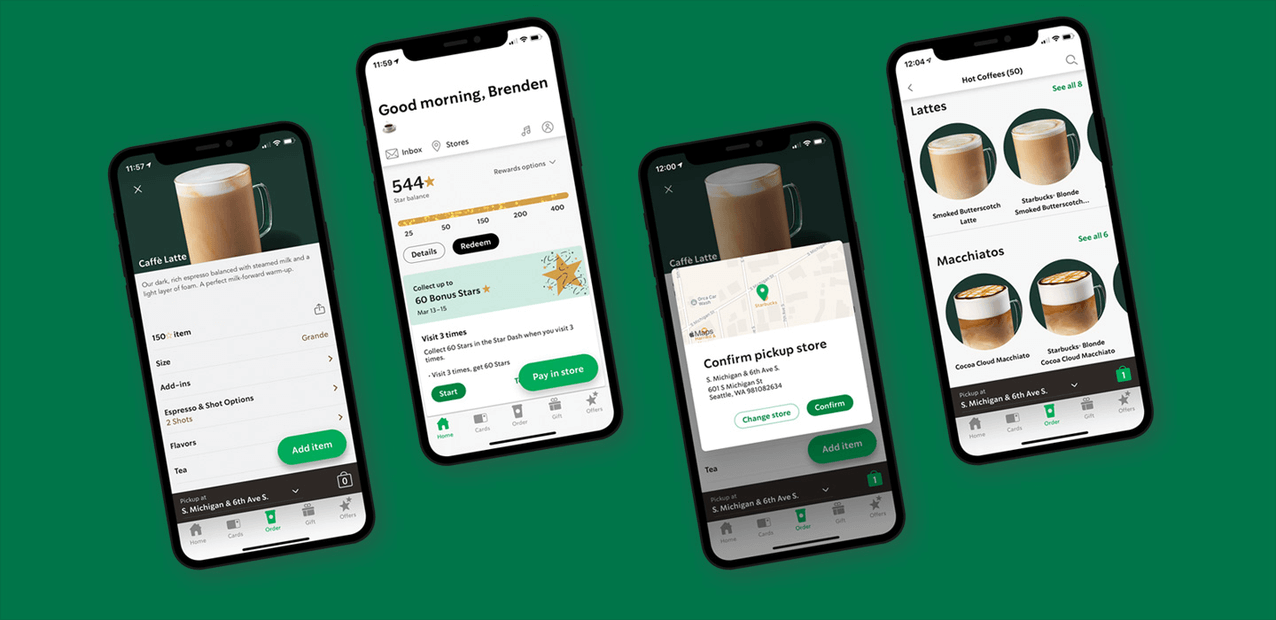 3. Cineplex expands SCENE rewards to combat slow cinema traffic
Canadian cinema chain Cineplex broadened its SCENE loyalty rewards to increase traffic during the pandemic. This is a fantastic example of how a dynamic loyalty rewards program can breathe life into a business during slow times.
SCENE points were originally collected to be used for free movie tickets. Now, the possibilities have spread to a growing network of stores for members to enjoy. SCENE expanding how members can redeem points means they can take advantage of savings at their favorite retailers even if they aren't going to the cinema (thanks to the pandemic).
Just because most people weren't going to the movies doesn't mean their hard-earned points shouldn't be put to good use!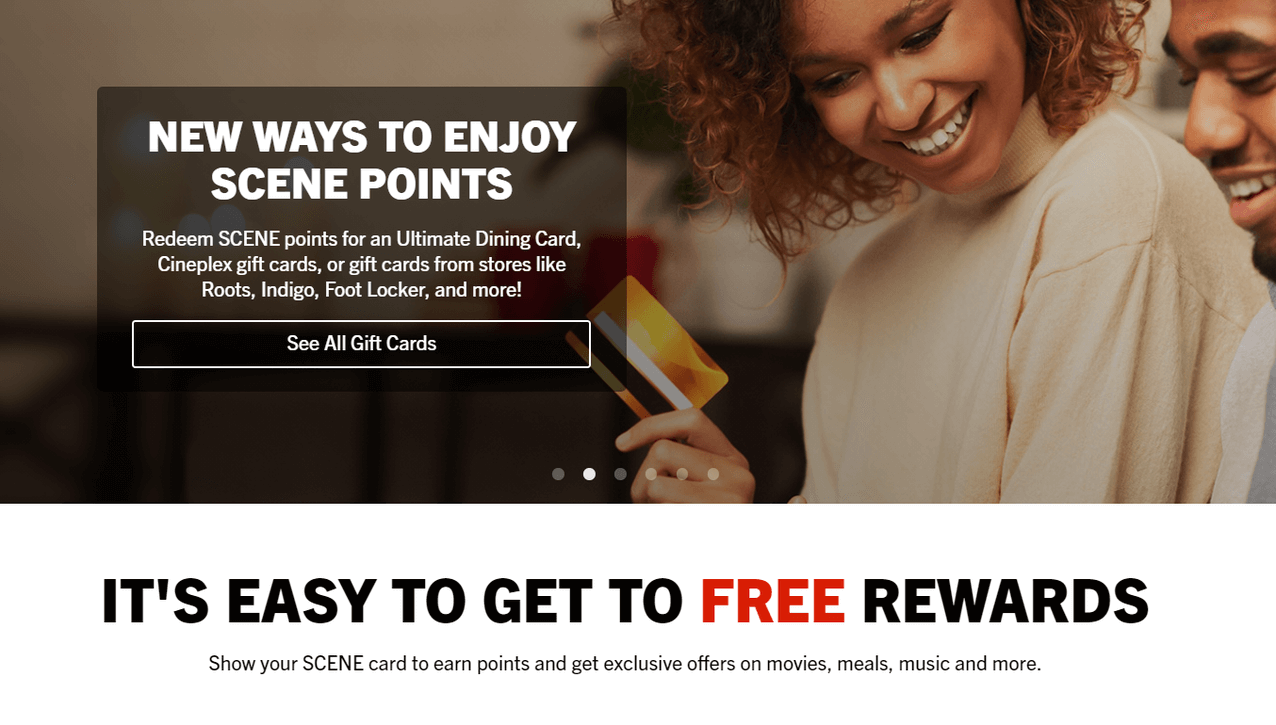 4. Amazon Prime membership wins customers from the competition
Amazon is an e-commerce titan, but certainly not a monopoly. There's plenty of competition from other giants like Walmart. Amazon maintains its edge through its Prime loyalty membership and the benefits that come with it.
Members pay a flat annual fee for exclusive perks, including free rapid shipping, discounts, Prime Video, music access, and more. As of 2019, around 65% of Amazon shoppers were Prime members, demonstrating the loyalty program's enormous appeal.
Amazon leverages its robust fulfillment network and software infrastructure to deliver benefits to its loyal members. Smaller brands won't have the same assets, but can apply a similar paid loyalty program at a smaller scale, provided the benefits deliver real value to their members — especially if that loyalty program offers better deals than competitors.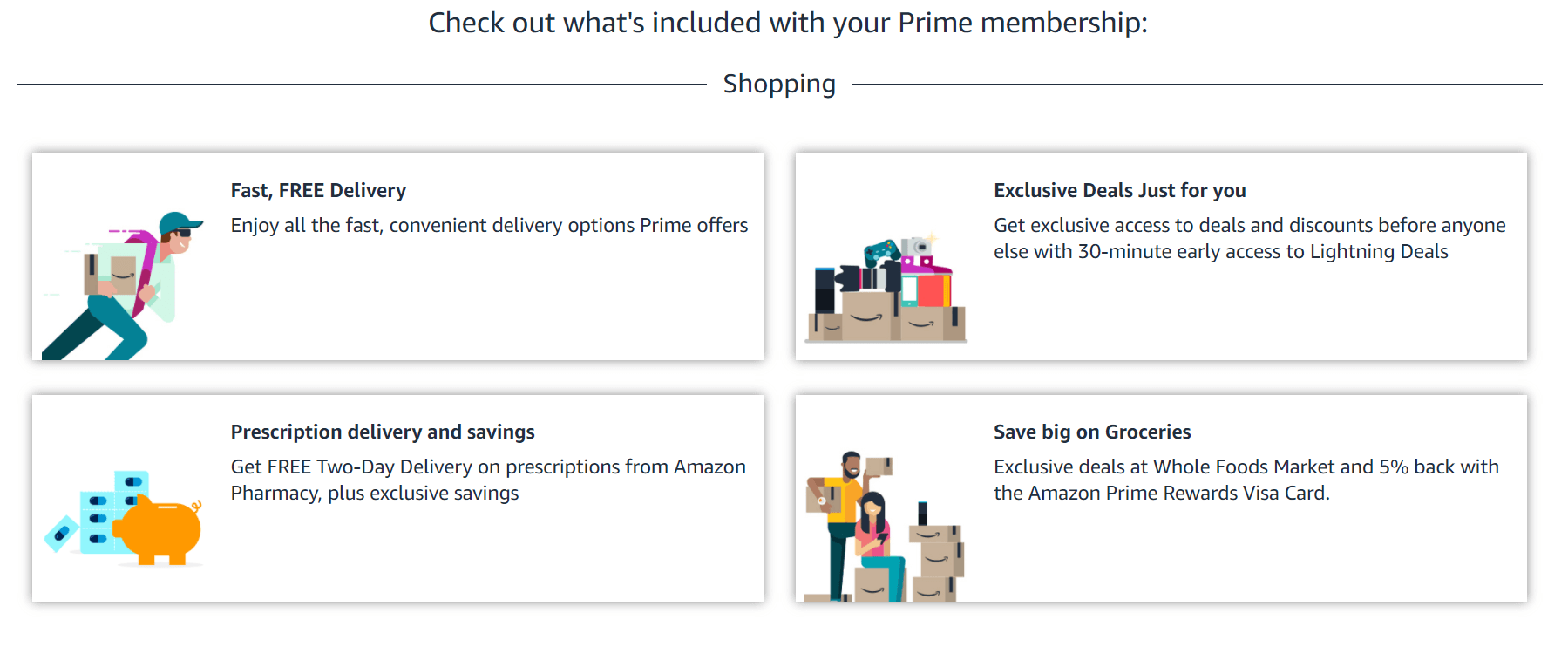 5. Costco highlights exclusive appeal as a selling point for members
Costco started as a wholesale distributor that eventually evolved to selling wholesale product volumes to shoppers in a warehouse-like setting. It has always used a paid loyalty model, using exclusivity to elevate the value of its brand.
Members pay an annual fee for the right to shop in-store and online at Costco locations worldwide. Executive membership entitles members to percentage rewards and exclusive deals. As of May of this year, Costco has 110 million paying members.
The original membership-only retail experience, Costco has maintained die-hard brand advocacy with its members since its beginnings. "The Costco story begins in 1976, when entrepreneur Sol Price introduced a groundbreaking retail concept in San Diego, California. Price Club was the world's first membership warehouse club, a place where efficient buying and operating practices gave members access to unmatched savings." Brands can benefit immensely from similar paid loyalty programs — provided they offer value that members can't resist.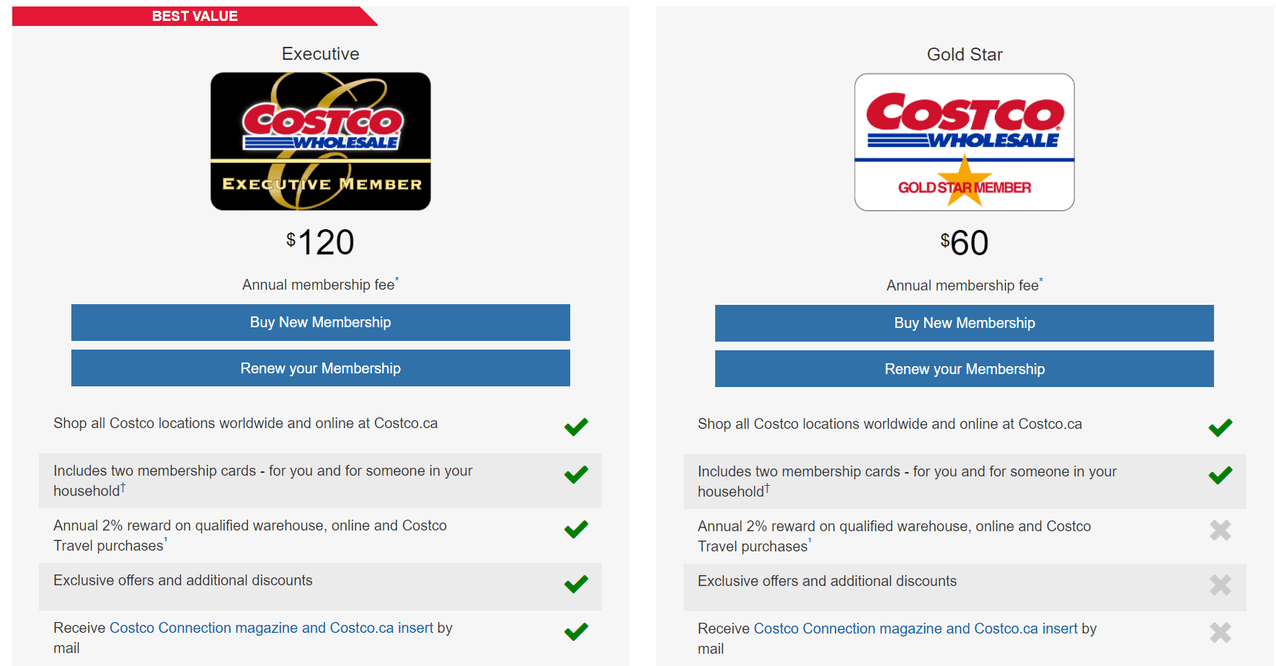 6. The North Face delivers exciting lifestyle rewards
The North Face's XPLR Pass rewards program appeals directly to customers' passion for the outdoors. Offering rewards specific to customers' lifestyles creates a closer connection between the brand and its buyers.
Rewards are collected and given in ways that align with outdoorsy lifestyles and environmental protection. Members can earn rewards by checking in at iconic natural locations or using a reusable shopping bag, for example.
Points can not only be redeemed for discounts and products but also for the chance to "field test" products and for excursions like hiking trips and mountain climbing expeditions. This shows a deeper understanding of what North Face's customers value, creating a stronger bond and driving loyalty.

Brand loyalty programs pave the way for brand advocacy
Customers who are satisfied with their loyalty rewards are twice as likely to recommend the brand to others. That advocacy is incredibly valuable, as it's the point where the customer has evolved from just someone who buys from your brand to one who has joined it.
Brands that want to build a strong community and relationship with their customers should focus on delivering valuable and relevant rewards. Following in the footsteps of some of the most popular and creative loyalty programs is sure to help. Loyalty above all else!