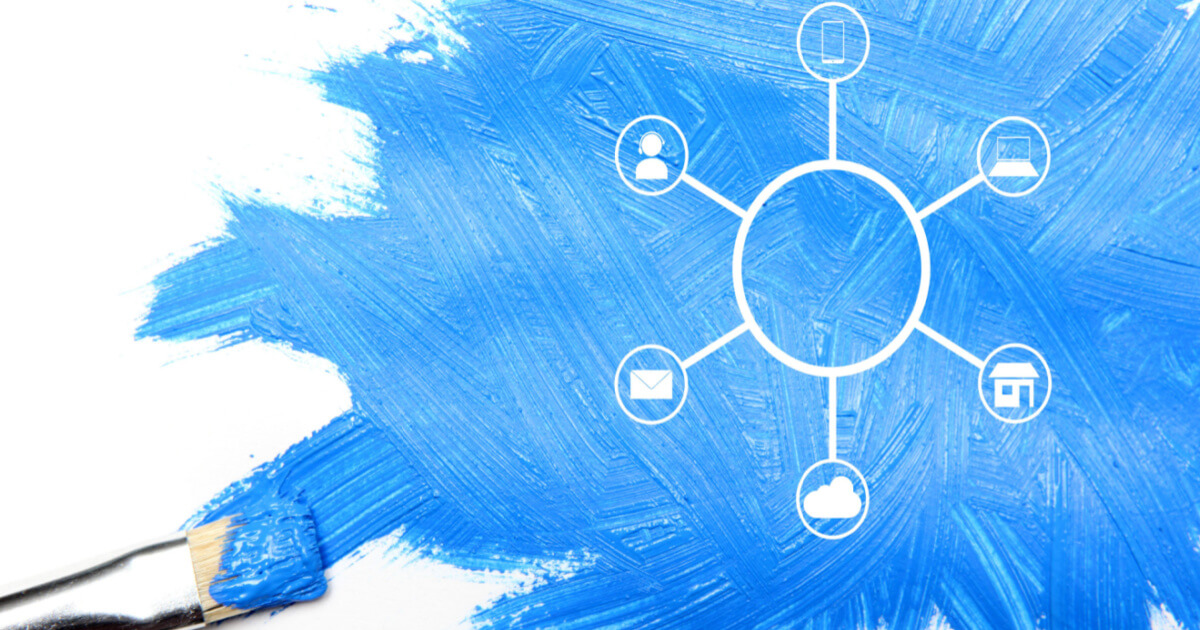 Omnichannel strategy… omnichannel commerce… omnichannel retail… Buzzwords buzzwords buzzwords. Buzzwords everywhere. That's the thing with buzzwords, they're everywhere.
But the irony is, buzzwords crop up so much that no one actually bothers to learn what they mean. It's a bit like the safety video on airplanes. We never really watch it because we've seen it multiple times before. But if we were in an emergency would we actually know what do to?
The same goes for omnichannel commerce. We all know the term, but have we actually bothered to understand what it means, and learned the benefits of an omnichannel commerce strategy? Unlikely. But if you want to succeed at e-commerce, it's time to.
Chapters:
---
---
Let's say you're the e-commerce manager for a digitally native consumer brand. You sell your products on the same few channels you've relied on for a while: your website and digital retail marketplaces like Amazon, Facebook, and Instagram. Those reliable sources pull in decent sales. But they only make up a small fraction of what you could capture with a wider net.
The fact is your customers no longer have just a handful of access points to shop. They're shopping wherever they can, both digitally and in-store, and their options are vast. There's more platforms, features, payment options, and communication methods than ever before. So imagine how much more revenue you could earn if you expanded to include:
TikTok
Pinterest
Email
Chatbots
Text messages
A mobile app
A brick-and-mortar location
This is the crux of omnichannel commerce. Reaching your customers on any and every channel where they discover and shop. Omnichannel commerce has surpassed the novelty stage to become a new industry standard. Brands that embrace it will be top competitors in their space and meet consumer demand and expectations.
It's time to learn why omnichannel commerce matters, how it can benefit your brand, and how to implement a successful omnichannel strategy.
What is omnichannel commerce?
Omnichannel commerce, or omnichannel retail, provides a seamless shopping experience by marketing and selling on all the channels where customers are active. It creates a holistic campaign across all customer touchpoints that links each channel together to support the full customer journey. Omnichannel commerce reinforces consistent branding on every channel.
As with any good marketing these days, an omnichannel commerce strategy starts with data. Data provides intelligence, and how you apply it is your strategy. That data will reveal the channels you need to focus on and what types of content, messaging, and fulfillment options to produce for each channel.
Why should you practice omnichannel commerce?
Simply put, omnichannel commerce gives your brand more exposure and more chances to win sales. You're reaching customers at any and every point in their journey.
Gartner research reveals that only half of brands have unified their customer engagement channels in 2022, "resulting in a disjointed and siloed customer experience that lacks context." Their proposed solution? Omnichannel commerce.
An omnichannel approach gives shoppers more options for where and how they purchase products and the ability to easily switch between different channels throughout their exploration and engagement with your brand.
Your brand can join the group currently practicing omnichannel commerce for an advantage over the half that aren't. Not only will you be ahead of those not yet in the omnichannel race, but you can also set out to do it better than the ones who are. Research how your competitors are playing the omnichannel game to inform how you can provide better value for your audience.
In Skai's 2022 State of Retail Media survey, 163 leading global brands, retailers, and agencies shared the level of their omnichannel presence and how well connected their various channels are to each other. Out of the responses, 44.5% said their digital retail channels are "somewhat coordinated," followed by 30.3% who say they're "a bit coordinated," and only 16.8% who claim they're "very coordinated."
That leaves a lot of opportunities for new challengers on the playing field. But brands and retailers will need to act fast to stay competitive. According to Klarna's Owning Omnichannel report, 73% of retailers surveyed expect to increase their investment in omnichannel this year.
Most importantly, your customers expect and seek out an omnichannel shopping experience. The Klarna report reveals that 75% of shoppers surveyed expect to have access to a brand's products across multiple channels. This includes a physical store, brand website, retail marketplace, and social media.
Furthermore, 64% expect an integrated experience when toggling between a retailer's different channels. And you can bet shoppers are there on each channel. Nine in 10 shoppers surveyed reported using multiple channels to search and make purchases.
It's really simple. If your competitors make their products and services available on five channels, and yours are only available on one, you're going to lose out on business.
How does omnichannel commerce benefit brands?
If it's concrete results you're looking for, omnichannel commerce delivers. This strategy boosts several different key performance indicators, according to data analysis from 2 billion Omnisend campaigns, including the following:
Marketing campaigns spanning three or more channels earn 250% higher engagement and purchase rates compared to single-channel campaigns.
Retention rates for customers interacting with three or more channels are 66% compared to almost 35% for customers only using one channel, which is a 90% increase.
The average order value (AOV) is 13% higher when customers interact with three or more channels compared to those who didn't.
Campaigns with three or more channels receive nearly 19% average engagement rates compared to 5.4% for single-channel campaigns.
Additionally, a Harvard Business Review study found that multiple digital channels improve in-store performance as well. The results showed that customers who used more than four of a brand's channels spent 9% more on in-store purchases.
And when we look at Bazaarvoice's own annual ROBO (research online, buy offline) benchmark data, you can see that between 25% and 50% of consumers are using multiple channels when it comes to making a purchase, across all industries.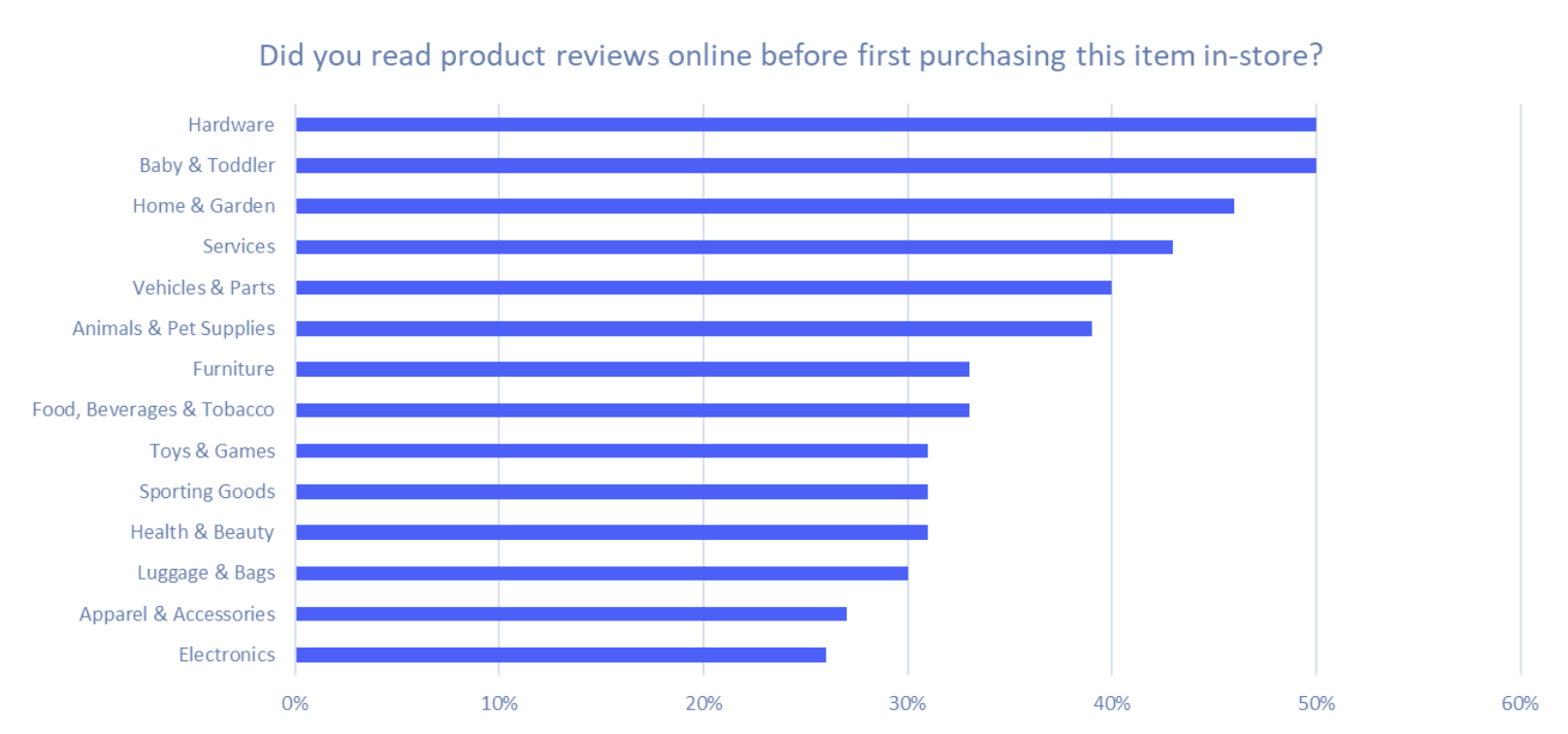 All of these results signal that omnichannel commerce and marketing are what shoppers want. So by providing them with an omnichannel experience, you can boost customer satisfaction, consumer sentiment, and brand loyalty.
A bonus benefit for brands and retailers is better, more comprehensive data collection. With an omnichannel approach, brands can track consumer data on each and every customer touchpoint, providing more general and channel-specific insights. This will allow brands to improve their omnichannel marketing strategy. Not to mention, provide the data needed to start a first-party data strategy.
How to implement an omnichannel commerce strategy
Developing and executing an omnichannel commerce strategy requires you to look at the big picture. You need to take inventory of all your marketing and sales channels, which ones are most relevant for your business and customers, which ones aren't producing results, and the ones you aren't using but should be.
Then you need to establish how they can work in tandem to support each other. A big part of accomplishing an omnichannel strategy is planning and research. Then you can put it all to use.
Step 1: Define your omnichannel strategy goals
Omni literally means "all," something we probably should've clarified in the introduction. Omnichannel commerce may seem overwhelming since it implies your brand needs to be everywhere. To make a potentially daunting task manageable, set goals that are specific to your business needs and audience to guide your strategy. This will ensure you spend your time and budget most effectively.
We're in the era of customer-centricity. Putting the needs of your customers first and forming authentic relationships with them is essential for mutually beneficial outcomes. What will provide the most value to your customers should be your north star when developing your omnichannel strategy.
So, what do customers want? According to our latest Shopper Experience Index, they want authentic recommendations from other shoppers in the form of user-generated content like reviews and visual social media content. For brands in the Bazaarvoice Network, for every $1 of revenue influenced online, UGC influences $3.91 in-store. At least according to a recent Total Economic ImpactTM Study of Bazaarvoice.
Another top criterion is a smooth and convenient discovery and purchase experience. Customers also expect marketing that is personalized to their needs and interests, which leads to increased revenue and customer retention for brands.
Obviously there's other trends, but we don't want to spoil the whole Index for you.
Knowing what your customers don't want is also important when setting goals for your omnichannel strategy. That way you can solve problems and eliminate frustrations. The main online shopping complaints identified by the Klarna shoppers surveyed include:
Brand websites not optimized for mobile
Glitchy checkouts
Getting emails they don't remember signing up for
Poor delivery process
Unclear or poorly displayed product descriptions
Limited payment options at checkout
In-store shopping complaints include online items not available in-store, long fitting and checkout lines, difficulty locating items, a messy shop floor, and unhelpful or unknowledgeable staff.
Your data and insights on your customers' engagement and shopping behavior will be a valuable tool to determine what attracts and satisfies your customers.
Step 2: Organize customers by segment
To craft a refined and impactful omnichannel strategy, you need to use your first-party data to create segments for your existing and prospective customers. Organizing your customers into purposeful groups will allow you to engineer tailored outreach instead of one blanket marketing push to the masses. Plus, it pays off. Omnisend found that their segmented campaigns receive higher open rates and 26.5% more orders compared to non-segmented campaigns.
Targeted campaigns will inform what channels, messaging, and offers to use based on the unique qualities and needs of each segment. Some ways you can categorize your audience might include:
Income range or spending amount
Age range
Product interests
Engagement level
Occupation
Geographic location
Customer sentiment
Customer pain points
Once you've identified the most valuable customer segments for your business, determine the best channels and campaigns that will align with their interests. Launching targeted campaigns based on your customer segments will ensure your audience receives relevant messages that compel them to engage.
Keep in mind that you may need to modify, add, or pause segments as your strategy and business evolve over time.
Step 3: Determine what channels your customers use and how they use them
Now that you've established your customer segments, research the channels associated with each, so you can focus your omnichannel strategy and not waste efforts on irrelevant channels. There are several ways you can identify what channels correspond with each customer group. That can include industry reports, asking your audience directly with surveys, and online research sources like Statista and Forrester.
The channels your customers are most active on and engage with the most might include:
Retailer and brand e-commerce sites
Google
Social media platforms
Mobile apps
Online retail marketplaces
Email
Text
Brick-and-mortar storefronts
Beyond the digital marketplace, it might make sense for your brand to expand to brick-and-mortar to reach new audiences, like direct-to-consumer brands Casper and Warby Parker did. This could be a good move if consumer and competitor data shows that your target audience shops just as much or more at physical stores as they do online.
Define the focus and needs for each channel
After you discover the channels to focus on, research consumer behavior on each channel to plan how you'll leverage each one to connect with your audience. For example, some channels like social media might serve primarily as a source of discovery. Whereas marketplaces like Amazon and Target might be mostly for transactions.
With your distribution channels and their purposes for your audience in mind, you can begin to plan the specific content and campaigns for each one. So if your audience uses Google to research brands and products, you could implement an SEO content strategy to drive traffic for relevant search terms. If your audience on social media engages the most with short-form video content, you could leverage TikTok and Instagram Reels.
Or to use reviews to drive the most conversions on your retail partner sites, you should focus on generating more quality reviews to syndicate. If your e-commerce product pages that feature customer photos generate the most sales, you can encourage shoppers to post photos of their purchases to display in visual UGC galleries.
Determining the most effective and relevant uses of each channel will inform what you offer and how you communicate on each. The main factors to consider for each channel are your messaging, content types, partnerships, collaborations, and fulfillment options. While certain elements may vary, like content types and partnerships, one hallmark of a quality omnichannel strategy is consistent messaging.
Your messaging should always reflect your overall brand presentation and identity to create a cohesive experience on all of your channels.
Step 4: Execute the ongoing strategy on each channel
Now it's time to start putting your omnichannel commerce strategy into action. Plan your content, messaging, offers, CTAs, influencer and retail partnerships, UGC campaigns, and other features for each of the channels that are most valuable to your business and audience. Tailor your activity on each channel to align with the data and insights you've gathered so far.
Just like consistent brand messaging, personalization should be integrated throughout your omnichannel strategy. Think of how you can provide a personalized experience on each channel for your customers.
For email, this can include abandoned cart emails and emails featuring reviews and photos of products customers previously viewed on your website. On apps and websites, this can include personalized product recommendations or virtual try-ons or demos. It can also include chatbots or live customer support chats that provide customized communication and solutions for each user.
Brands in a variety of industries can learn a lot from Sephora, a leader in personalized marketing. With in-app messaging, personalized text notifications, online bookings for in-store services, app AI features like their Virtual Artist product try-ons, customized emails according to purchase history, and more, Sephora has all angles of personalization covered.
Sephora's Beauty Insider loyalty program is a smart way to gather and store rich first-party customer data while providing personalized offers and messaging. It's also one of the power sources for their omnichannel strategy. Their data management systems also show how well their omnichannel strategy performs.
By comparing their customers' online and offline search and purchasing behavior, Sephora discovered that in-store AOVs increased by 13% for customers who visited the website within the previous 24 hours. This shows the relationship between two of their primary channels and how they work together effectively along the customer journey.
Step 5: Connect each channel to complete the omnichannel commerce experience
This is the crucial step that cements the omnichannel commerce strategy and separates it from multichannel commerce, which utilizes multiple channels without necessarily connecting them. Omnichannel takes the extra step to link each channel for a cohesive, streamlined experience.
Marketing automation can be a powerful tool for performing an omnichannel strategy. Marketing automation uses technology to deliver campaigns and content to customers based on their interactions with your brand. This could be personalized, automated emails like welcome or abandoned cart emails. Or it could be a retargeted social media ad for a product a customer viewed on your e-commerce site. Marketing automation allows you to efficiently serve your audience content based on their behaviors on the different channels they use, in effect, connecting each channel.
Social commerce is a great example of omnichannel commerce at work. It combines the engaging and inspirational elements of social media content with the conversion-oriented components of a product page. Social commerce essentially makes your social media content shoppable. It shows social proof with customer photos and it entertains your audience with videos or interactive quizzes and polls, while tagging them with products.
Shoppers can click on the tagged products to learn more on your website or make a purchase directly in the app.
In this example, Fy! shares a photo from one of their customers and prompts their followers to add their home decor tips. They make the post shoppable by tagging the product featured in the photo. Their audience learns about their brand, engages with their brand, gains inspiration, and has the chance to purchase a product from their e-commerce site.
Omnichannel commerce is all about guiding and providing value for customers at every stage of their journey, be it from discovery to transaction or transaction to loyalty. Once they've made a purchase, you can encourage loyalty by prompting them to follow social accounts where you deliver authentic and interactive content.
You can encourage in-store shoppers to make a purchase by allowing them to scan items to see product reviews on their mobile devices. And you can reinforce your brand and provide customer service on retail marketplaces by displaying reviews and offering a Q&A feature, so customers can ask questions that you can directly respond to.
Step 6: Harmonic retail
Now you know how to implement a full omnichannel strategy, it's time to think about the future. While omnichannel commerce is what's going to make you succeed today, what about in 5 or 10 years from now? That future belongs to harmonic retail.
Chris Walton, CEO and Co-founder of Red Archer Retail explains, "Harmonized retail is really the blend of digital, physical, and human experience design. It is never tech for tech's sake."
While a traditional omnichannel strategy combines all channels to create a single experience, harmonic retail focuses on meeting the customer, regardless of where they are — the customer is the channel.
It's a combination of products or services from a brick-and-mortar, with the aid of digital technology, and customer centricity. By combining these, you'll have the best chance to offer seamless experiences to your shoppers, and future-proof your omnichannel commerce strategy.
Omnichannel commerce examples
These brands demonstrate how to implement effective omnichannel strategies that align with their unique business goals and audience expectations. Let the pros show how it's done.
Best Buy
Best Buy continues to evolve and innovate by connecting the features of their in-store and online products and services. They offer at-home virtual consultations with in-store purchases. Customers can scan barcodes in catalogs and curbside products on their mobile app to purchase for delivery or in-store pickup. They also have a popular Total Tech Support membership that provides 24/7 tech support online on the phone or in-store.
At its launch in 2018, Total Tech Support had 200,000 members, which increased to two million the following year.
rag & bone
The apparel brand rag & bone brought their specialized in-store experience to their online audience, resulting in a huge boost in online performance. For rag & bone, part of their omnichannel strategy is to give their shoppers the option to virtually shop with one of their stylists via chat, text, and video. This takes customer support and chatbots to the next level and solves a particular barrier to purchase for online shoppers: uncertainty about the sizing and fit of clothing items.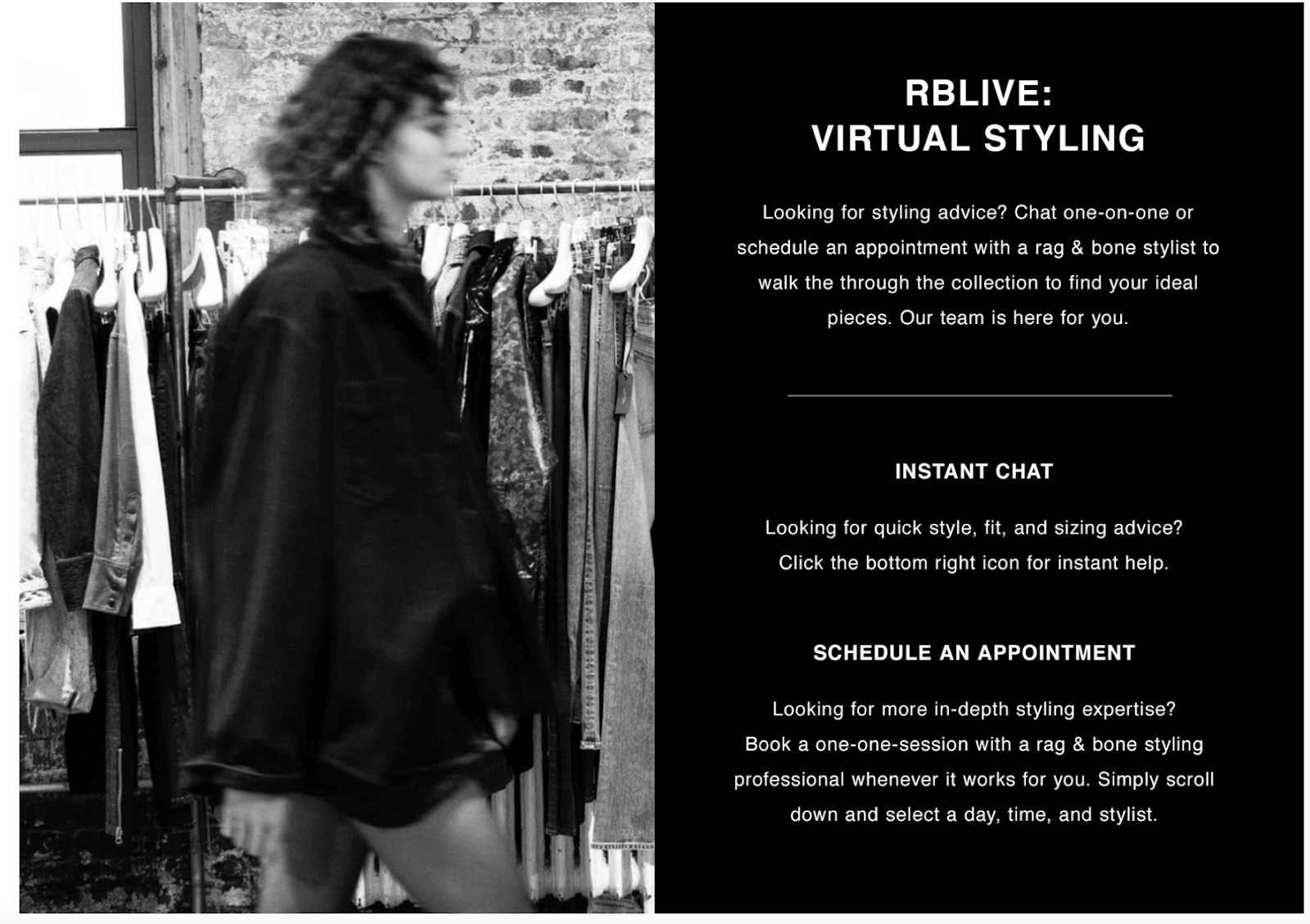 rag & bone's strategy resulted in an 8.5x conversion increase, 97% AOV lift, a 4.5 out of 5 customer satisfaction rating, and an increase in in-store traffic.
Walmart
Walmart is making big moves when it comes to omnichannel retail experiments and investments. In 2020, they launched four test stores that double as fulfillment centers for their online store. One of the goals for these physical locations was to offer more of their in-store products on their e-commerce site. They are adding "hard to manage" product categories to their online store to gauge the customer response.
Staff at these new locations fulfill the online orders, and by doing so, they improve the in-store shopping and customer service experience because employees become more familiar with products that are typically difficult to locate.
Be on the right side of the omnichannel revolution
Omnichannel commerce is another marketing buzzword that's been thrown around the last few years. Same with omnichannel retail, omnichannel marketing, harmonic retail, etc. Like a lot of buzzwords, people don't always know what they actually mean, which may be the reason why many brands haven't fully explored the concept.
But now that we've demystified omnichannel commerce, you can be one of those brands that are leading the industry forward by creating tailored content for all of your channels, all working in harmony with each other.
---
You can check out more of our Long Reads content here for more marketing strategies, tips, and insights.