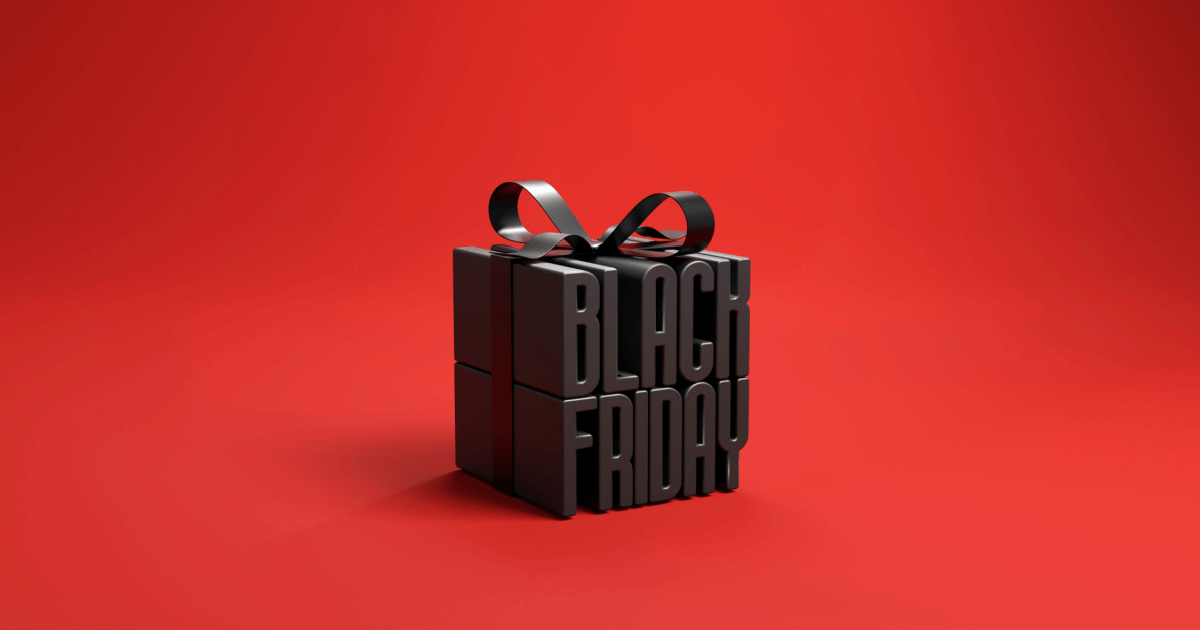 BFCM is right around the corner, as it always seems to be. But is your brand BFCM ready? Using new Bazaarvoice consumer research and the latest insights, this checklist will ensure your Black Friday marketing strategy is up to scratch so you can win over new shoppers, as well as keeping your existing base.
Chapters:
---
---
Fall is finally here. People are starting to sip on pumpkin spice lattes, watch football, and pull out their sweaters and boots. But BFCM are literally just around the corner, and soon consumers will start their holiday shopping — if they haven't already. But first…
What is BFCM?
BFCM means Black Friday and Cyber Monday, just in case you had to Google the acronym like I did. There's no doubt that BFCM weekend is huge for shoppers, retailers, and brands alike. Shoppers can snag giant TVs, the hottest toys, and just about anything else on their holiday wish lists at reduced prices.
Last year, nearly 196.7 million consumers shopped in-store and online during the Thanksgiving holiday weekend, and Winter holiday retail sales grew 5.3% over 2021, reaching $936.6 billion.
No doubt, consumers have started making their holiday shopping lists and planning to buy gifts, holiday decor, and the trimmings for big feasts. But, many may tighten their belts a bit this year. According to Numerator, more than half of consumers expect inflation and a possible economic slowdown to affect their holiday shopping. Two-thirds of shoppers say they plan to buy items on sale, and about half will buy fewer things or use coupons.
Now's the time to get your Black Friday marketing strategies in motion — it gives shoppers plenty of time to plan and purchase.
Black Friday marketing statistics
To help you get your Black Friday marketing campaigns right, we surveyed over 1,000 U.S. consumers to learn more about their plans and expectations for this holiday season.
For example, did you know holiday shopping starts as early as July? 11% of shoppers are already starting their holiday shopping in July, and by October that's up to 35% so you need to make sure your Black Friday campaigns start in Summer to meet this demand.
Knowing when shoppers shop is important, but so is the where. In terms of product discovery, our research revealed the preferred channels shoppers want to hear from brands to discover Black Friday deals are ads (64%) and email (46%). But social media is increasingly becoming a place of product discovery with 46% of shoppers using it — rising to 59% for millennials!
On BFCM weekend specifically, social media has even more impact. 45% of shoppers are more likely to discover a product via social media than any other channel over Black Friday and 49% of shoppers follow favorite brands on social media to discover Black Friday offers.
But social media isn't just for discovery. A quarter of shoppers (25%) prefer to shop via social media over BFCM. The reason social media is becoming a top shopping channel, aside from convenience, is because it's where shoppers find user-generated content (UGC), aka photos and reviews from real people.
UGC is the content that impacts sales most and it's not just limited to social media:
73% of shoppers agree that reviews impact their purchasing decisions in-store over BFCM
74% of shoppers agree that reviews impact their purchasing decisions online over BFCM
59% of shoppers agree that reviews impact their purchasing decisions on social media over BFCM
Now let's take a detailed look at what the rest of our research revealed and the strategies you can use to guide your Black Friday marketing campaign(s).
Black Friday marketing strategies
Using our research and other industry insights, these are the top 15 strategies to follow to prepare for a successful BFCM weekend.
1. Start your Black Friday marketing early
Consumers are already making their holiday shopping lists — and checking them twice. Many have actually started checking items off that list.
Our research found that 11% of consumers start holiday shopping in July. By August, 13% have started and 19% are already shopping in September.
But October is when things really get going, with over a third of shoppers already hitting the shops (or e-commerce stores). So, that's the time to optimize your product pages for your top-selling products, but you need to keep the momentum going right up until Christmas Day.
Early shopping helps shoppers spread out their budgets (more on that later), avoid last-minute shopping stress and crowds, compare prices, look for deals, and not miss out on the most-coveted items.
Holiday shopping peaks in November, especially between Black Friday and Cyber Monday, which is when 59% of consumers start their shopping. Millennials are more likely than other generations to start holiday shopping in November.
You should follow suit. The earlier you tease sales, the more likely you can get consumers to sign up for your newsletter, text alerts, or loyalty programs. This will help expand your base of loyal followers, who are eagerly awaiting the sale to kick off.
Creating countdowns, hosting flash sales, and offering time-sensitive discounts and perks will inspire a sense of urgency and encourage quick purchases. For example, offer an extra 20% off during certain hours on Black Friday, early morning specials, or a one-time discount code sent by text as a Cyber Monday marketing event.
Create a sense of FOMO (fear of missing out) by including a note on product pages showing how many shoppers just purchased the item or are looking at it. Also, tap into visual UGC to show products in use and share consumers' social media posts about their Black Friday and Cyber Monday shopping experiences, including what they bought.
2. Consumers look to social media to discover deals
We all know social media influences shopping habits all year, but that's especially true for the holidays. It's where consumers discover new brands and products and find inspiration for gifts — for themselves and others. Our survey found that social media is one of consumers' favorite channels for discovering Bfcm deals.
We found that social media is becoming just as important as paid channels and owned channels, like email. It's a good time to get shared media working for you leading up to the holidays.
Nearly 70% of consumers have been inspired to make a purchase thanks to the rise of social commerce. Shoppers enjoy buying on social media because they like how products look in a brand's posts and brands tagging products makes it easy to click and buy.
Shoppers want the ability to buy on social platforms. Consumers, especially younger demographics, are drawn to visual user-generated content on social media. Our research shows that 53% of consumers say visual UGC on social media makes them feel more confident making a purchase. 40% say UGC makes them more likely to buy a product from an ad.
Shoppers also want fresh, new UGC posted all the time. That's one of the many reasons you should be constantly collecting it.
3. Increase review volume ahead of the holidays with sampling
When shoppers are looking for the perfect holiday gift, they have so many options.
If you want to stand out, you'll need to pack your product pages with authentic UGC, like reviews and shopper photos. It'll inspire consumers and help them make quicker, more informed decisions.
For Black Friday and Cyber Monday shopping, 86% of millennials feel more confident buying things when they use UGC, such as reviews, photos, and social posts, our new survey found. 71% of millennials trust shopper content more on product pages, than brand-provided content, like product descriptions and professional photos.
Creating a review-collection strategy will help you lure these shoppers. Reviews are viewed as the most trustworthy content for helping people decide what to buy. Even just a handful of reviews can drive up conversion rates and build trust.
Increasing review volume for new products, or existing ones with few reviews, and popular holiday products—like toys, electronics, and clothing—will boost sales of these items.
Product sampling is one of the best ways to drum up consumer reviews to use in your Black Friday marketing campaign. A sampling campaign — where product samples are provided in exchange for a review — is an effective way to increase reviews for new and well-loved products. Who doesn't love getting freebies? And, customers will be thrilled to tell you what they think.
When Petco rolled out a sampling program with the help of Bazaarvoice, the retailer saw a 48% increase in revenue per visit for the sampled products and a 28% conversion rate increase. They also increased review volume by a whopping 405% — and, organic search rankings and traffic surged dramatically.
4. Display visual UGC to drive holiday purchases
Photos and videos from real consumers showing off or trying out your products resonate most with consumers. It helps them quickly decide whether an item will meet their needs — or be the perfect gift. How cozy is that sweater for your sister who's always cold? Or, is that toy that your kid asked for so noisy that you need to buy earplugs, too?
Almost 75% of shoppers would rather see visual UGC from real customers than professional images, according to Bazaarvoice research. More than 60% of consumers are more likely to purchase something if they can see photos and videos from others who've bought the same thing.
Shoppers view visual UGC as evidence of a product's quality and that the product description is accurate. It's especially influential for consumers shopping for higher-value products and top holiday gifts, like jewelry and electronics, as well as beauty and apparel.
Visual UGC helps prevent shopping cart abandonment. It keeps shoppers on your website longer and makes them feel confident shopping. Our research shows that when shoppers interact with visual UGC, conversation rates grow by up to 150%.
So, as you're collecting reviews, encourage consumers to submit photos and videos of how they're using your products. Another option: cull visual content that customers post on social media.
Travel brand Samsonite wanted to showcase its suitcases and other travel merchandise in an authentic way and heighten product discovery, so it leveraged Bazaarvoice Galleries. The tool helped the brand tap into the busy summer travel season to grow its trove of visual UGC from influencers and real customers on social media, ahead of the holidays.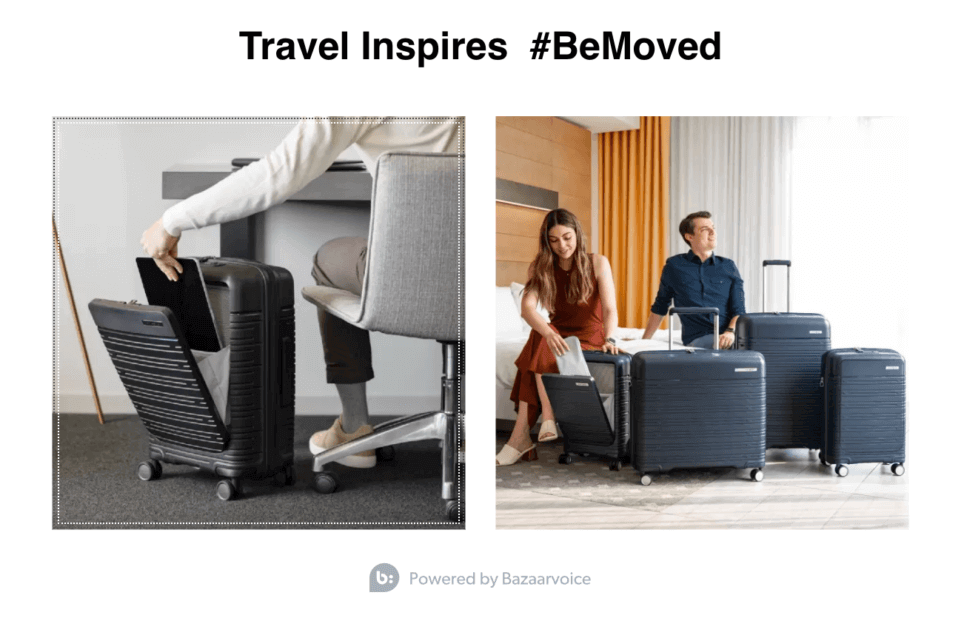 Using Bazaarvoice Galleries to showcase these visuals, Samsonite discovered that customers spent 5x more time on product pages and experienced a 245% jump in conversion rates.
5. Respond to customer questions and feedback
Holiday shopping usually happens under a time crunch. Consumers need quick answers to their questions so they make purchases and have their gifts ready to give on the big holiday.
A key part of your Black Friday marketing strategy should be responding to any customer questions or feedback (positive and negative) if you aren't already. Your responsiveness will keep your relationship with existing consumers going strong and convert new shoppers into loyal customers.
Consumers appreciate authentic interactions with brands. They feel most connected to you when they believe you understand their needs and are striving to meet them — 57% are willing to spend more with a brand when they feel such a connection.
For example, clothing brand MeUndies responds to customer questions on their product pages as well as reviews.
This helped consumers easily learn about MeUndies products and get in touch with customer service, which increased conversions and reduced customer service calls.
6. Feature UGC across all channels
UGC, including ratings and reviews, shouldn't just be featured on product pages. It should be incorporated throughout your Black Friday marketing mix — display it across ad campaigns, social media, online search platforms, and in-store marketing, and basically everywhere your shoppers are.
Instead of relying on professional photos, lifestyle brand Oliver Bonas empowers shoppers with shoppable visual and social UGC — which they feature on their homepage, product pages, social media, and in their marketing. This strategy has resulted in a 176% increase in time on site, a 188% jump in conversions, and a 26% boost in average order value.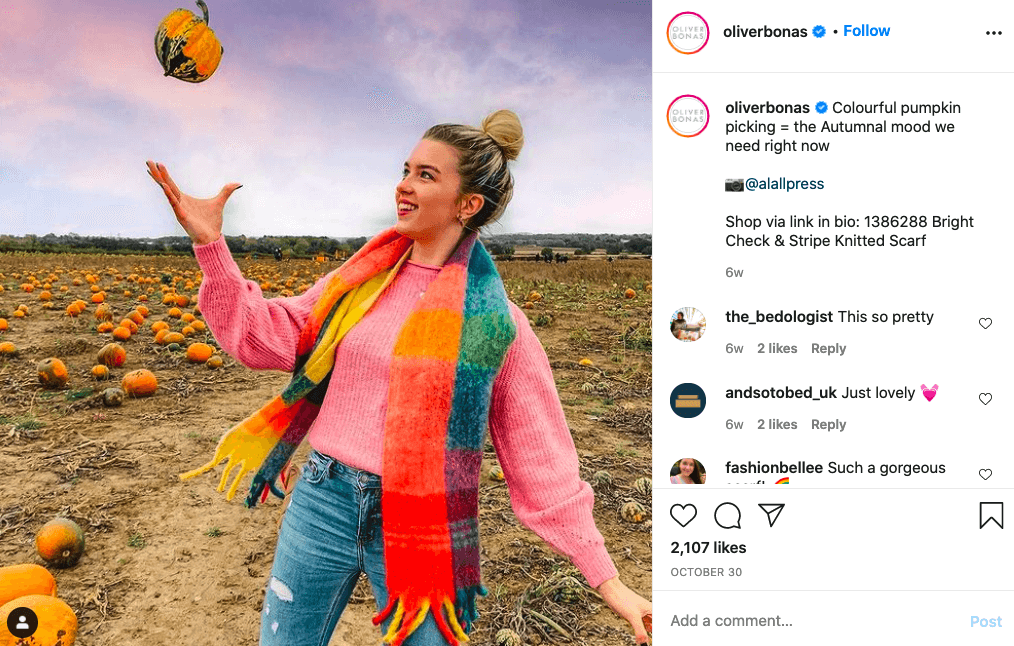 Distributing and displaying UGC on each and every channel will help you stand out with holiday shoppers. Your shoppers are seeking it out!
Most shoppers view UGC as more authentic and influential than traditional advertising, and UGC offers a higher conversion rate than other marketing content, as Oliver Bonas demonstrated. One reason is that it's closely linked to social proof, the concept of making decisions based on the decisions of others. UGC is also more likely to turn one-time purchasers into loyal shoppers.
7. Use paid search and display ads for more exposure
Brands typically invest more in marketing for Black Friday and Cyber Monday than other times of the year, and for good reason. But, shoppers can get overwhelmed with constant messages from retailers and brands.
That's why fresh reviews and visual UGC are so important. It'll boost your search ranking and guide customers to your products.
To amplify your products and brand, invest in paid search and display advertising (that features UGC) ahead of the big shopping days. This tactic lets you market directly to consumers who have been searching for your products and deals, making it more likely that they'll actually purchase.
With customers typically spending more on Black Friday and Cyber Monday, the increased advertising spend will likely pay off.
To get ideas for your Black Friday marketing campaigns, examine shopping data from past holiday seasons and the current year so far for intel on how consumers are discovering products and what they're buying. This will guide where and when to run ads to boost traffic.
Launch your holiday shopping campaigns early. Remember, that consumers are already browsing for holiday merchandise in July, and by October, they're already buying.
8. Personalize experiences with email marketing
Directly messaging consumers with holiday-themed sales and promotions lets you connect with them one-on-one, which is a big deal. This tactic can bring an ROI of over 100%. Personalized messaging aids both customer retention and acquisition because you can reach shoppers at different points in their shopping journey.
To make your Black Friday marketing campaigns successful, use email marketing to tease holiday sales and encourage consumers to sign up for your newsletter to get a sneak peek or special pre-sale deals, like free shipping, 20% off, or a free gift. Then, send them relevant content based on their shopping preferences, purchase history, and other factors.
Send follow-up emails counting down to BFCM weekend and a message on the day of. Featuring UGC in your email campaigns to heighten authenticity and build a connection with shoppers.
Once someone purchases something, send a review request email asking them to leave a review for what they bought. These emails can increase review content by up to 9x and increase review volume by 50%, according to our research.
9. Have an omnichannel Black Friday strategy
On BFCM, some shoppers line up outside their favorite stores before dawn. Others wake up in the wee hours to log onto their favorite e-commerce sites. This hybrid approach to holiday shopping is still a go-to for many.
Increasingly, though, social media shopping is becoming the preferred mode for shopping and discovering products and deals. Our survey found that 25% prefer to shop on social media on Black Friday and Cyber Monday.
We also found that 45% are more likely to discover products through social media. Almost half (49%) follow their favorite brands on social media to discover Black Friday deals. Still, 81% plan to shop in stores on Black Friday and Cyber Monday this year, and 72% will shop online, our survey showed.
These data show just how much shoppers want an omnichannel experience. So, look for ways to blend innovative in-store offerings with online and social shopping.
To lure people into your brick-and-mortar store, offer exceptional customer experiences to keep them there longer, possibly buying more. Think about ways to engage consumers with holiday-themed pop-ups or limited-edition activities or merchandise.
In-store shoppers may enjoy touching and feeling products before they buy. But, UGC is just as important for enticing them to head to the checkout line. We've found that 85% of consumers look at product reviews on their phones while shopping in stores.
Of course, we've already discussed the valuable role that UGC plays in encouraging online shoppers to complete their purchases.
Be sure to make your social media content shoppable. 70% of shoppers discover products on Facebook and Instagram, and 54% are more likely to buy something from a social platform if they can click the post and get product info there and then according to separate Bazaarvoice research.
10. E-commerce sites have to keep up with shopper demand
Holiday shopping can be hectic. Online shoppers flocking to brand and retailer websites expect to find what they're looking for and check out with ease. With the massive increase in traffic on BFCM weekend, you must keep up with the demand and provide top-notch experiences.
Slow websites and complicated checkout processes turn off shoppers, and they may not return.
Over 50% of shoppers say slow retail sites frustrate them, and 90% have left a slow-loading website, according to Retail Systems Research. When a website is too sluggish, 57% of consumers start shopping with another similar retailer, and 41% turn to Amazon. Another 21% never return to the retailer with a slow site.
Your website should also be optimized so shoppers can find it via search engines, too. Most shoppers begin their shopping journey on Google and other search engines. At that point, consumers haven't yet settled on a brand or retailer website to shop from, so it's an opportunity to get in front of shoppers and encourage them to visit your e-commerce site.
11. Optimize your site for mobile
People spend nearly five hours a day on their phones. That's 35 hours a week!
A lot of that time includes browsing e-commerce sites and scrolling through social media. So, mobile shopping is a highly valuable opportunity for retailers and brands.
During Cyber Week 2022, 51% of sales were on mobile, 5% more than the year before, according to Adobe. Christmas Day broke a mobile shopping record, making up 61% of online sales.
Along with actually browsing and buying on their phones, shoppers check their phones while shopping in-store to compare prices and read reviews. With mobile being such an important shopping tool, it's more important than ever to streamline your mobile shopping experiences.
Slow-to-load mobile sites are frustrating for consumers and costly for brands. When page load times increase from one second to 10 seconds, bounce rates among mobile visitors increase by 123%.
Over a third of shoppers will purchase from a retailer's mobile site once they start shopping on their phones because the process is easy.
12. Start a customer loyalty program
BFCM is a great time to invest in lead generation. Everyone's in the holiday spirit, feeling generous, and excited about giving and getting gifts. Set up a pop-up on your website encouraging consumers to sign up for your emails in exchange for a special holiday discount. Maybe even free shipping or a gift.
Growing your email list will enable you to segment customers based on shopping habits and favorite products so you can engage with them on a deeper level all year long.
The holiday shopping season (or the lead-up to it) is a great time to increase loyalty program sign-ups, too. Incentivize signing up by offering early access to new products, free upgraded shipping, and special discounts.
People love earning rewards — 80% of shoppers have spent more money with a brand to unlock a reward. Loyalty programs create lifelong customers and generate referrals, as shoppers will tell their friends and family to try out your products and join your loyalty program.
Retaining loyal shoppers costs much less than acquiring new ones, after all. Another plus: Loyalty programs give you access to a wealth of customer data, helping you get to know customers and offer experiences that are relevant and personalized. You can also use the programs to collect customer reviews and UGC and use the feedback to improve products and customer experiences.
13. Stand up for your cause(s)
It's the season of giving. While shoppers are engaging with you on BFCM weekend, let them know about your mission, the causes and charities that you support, and your plans for Giving Tuesday. Consumers are increasingly expecting brands to support causes they care about and express their same values so make sure to live your brand promise.
72% of consumers want brands to contribute to society in a positive way, and 64% want brands to use their power to help people, according to Sprout Social. Shoppers connect on a deeper level with the brands they trust.
About half of Gen Z and millennial consumers are willing to spend more and support retailers and brands that give back to the community and donate to charity, according to an Edelman survey.
To show shoppers that causes are important to your mission, create campaigns to donate a certain percentage of sales to a charity, offer buy-one-give-one promotions, and provide discounts to essential workers. These mission-driven marketing tactics will help you stand out while building a loyal following.
14. Leverage the busy shopping season to collect UGC
Shoppers may really ramp up their holiday shopping on BFCM weekend, but there's plenty of procrastinators out there shopping right up until Christmas Day.
Take advantage of the increased sales during these few weeks to increase the number of reviews and UGC on your product pages. Reviews don't just validate purchases, they drive product discovery, too. Shoppers want to see UGC. It provides them with relevant, authentic information from their peers, and it's just fun content to engage with!
One tried-and-tested method is a customer satisfaction survey. Not only will it bring in reviews to showcase across your social channels and website, but it will also provide insights into how you can improve for next year's Black Friday campaign. After all, leveraging customer feedback is the best way to improve products and customer experiences.
This will also ensure you have fresh review content coming in, which is beneficial no matter the season. Nearly all shoppers look at how recently a review was written to inform their purchasing decisions, our research shows.
To keep reviews fresh and relevant, switch on Bazaarvoice ReviewSource and activate the Influenster community. Shoppers are already writing about your products — you just need to harness it. We see over a million new reviews each month, in fact. They're just sitting there, waiting for you to utilize them.
15. Get festive in your marketing!
It's the merriest season, after all! Show how you're getting into the holiday spirit by getting festive in your Black Friday marketing campaigns. It'll grab shoppers' attention and entice them to shop with you during the entire holiday season.
Boost the festive mood that shoppers are already in — or help the grinches out there get in the holiday spirit. Many people shop over Thanksgiving weekend to get into the holiday spirit or because it's a family tradition. Shoppers enjoy a festive ambiance and holiday-themed activities, like visiting Santa.
Look for ways to tap into holiday nostalgia and shoppers' festive feelings both online and in-store. Decorate with tinsel and twinkle lights in-store and offer holiday- and brand-themed Instagrammable backdrops. Curate gift guides, set up holiday-themed playlists, or create opportunities for shoppers to donate to charity when they check out.
Make this year's Black Friday marketing campaign your merriest one yet
The holiday shopping season is the busiest time of the year. It can be daunting, we know. But, we can help you make it a success.
Start your Black Friday marketing strategy early — product pages should be in tip-top shape by October. Embrace social media — collect and display UGC there to heighten product discovery and make posts shoppable for easy purchasing. Inspire confidence by incorporating UGC everywhere you can — on product pages, social media, ads, and in-store.
Want to know more ways to have the happiest of holidays for your brand? Check out our dedicated holiday headquarters page on ways to supercharge your holiday campaigns.