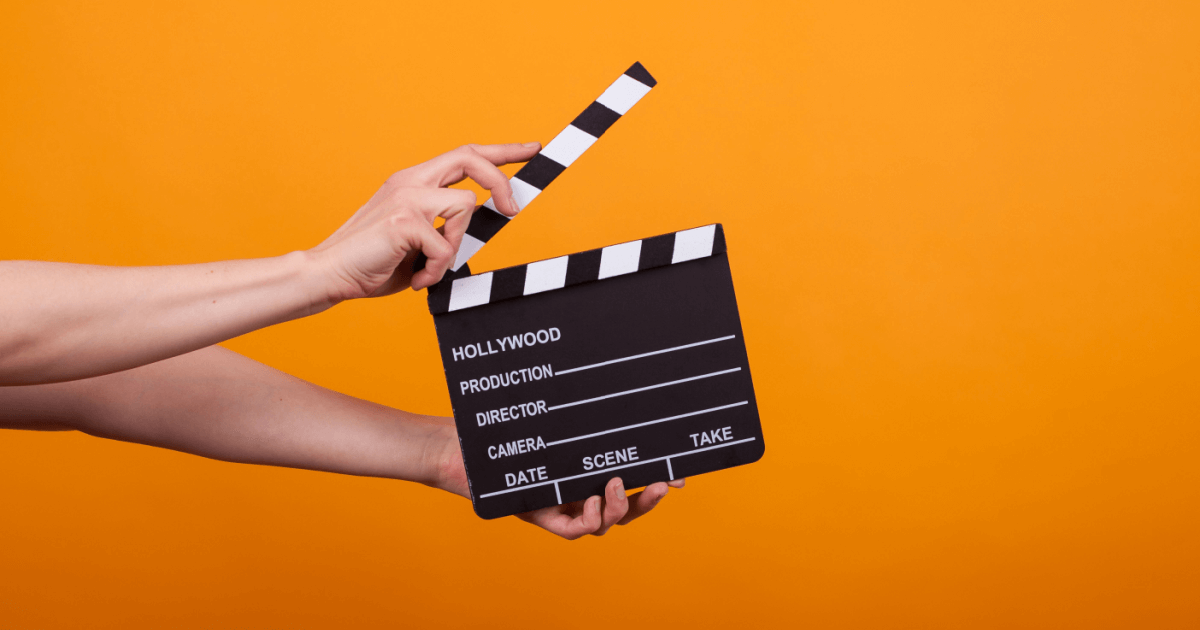 Thanks to the rise of platforms like TikTok, Instagram Reels, and YouTube Shorts, short-form video content is everywhere. And marketing teams around the world are taking notice.
Unlike the half-hour-long marketing YouTube videos of old, short-form videos typically only take a few minutes, or even seconds, to watch. And they're what today's consumers want to see.
Chapters:
---
Why is short-form video so popular?
Most successful short-form marketing videos are fun! We're talking music, dancing, and bright colors. They inspire a sense of community and shared experiences. Some are downright funny.
These videos are not lengthy webinars or tutorials. Instead, they're designed to be watched and enjoyed while scrolling through one's social media feed or embedded on a webpage. If you want your brand or products to land on TikTok's "for you" page or Instagram Reels' featured tab, you have to be willing to get in on the fun.
When it first launched, TikTok (the social media platform that arguably put short-form video on the map) capped its video length at 15 seconds. While users can now post videos as long as 3 minutes, it's still known for short-form video content.
Other platforms are a bit more restrictive. Triller, a social media platform that started as a music-sharing app, limits its content to 60 seconds, while Instagram Reels are 90. Twitter currently allows users to share videos of up to 2 minutes and 20 seconds, somewhat randomly. But it's not so much the length of the video. It's how you use it. 😌
Short-form video statistics
One thing we know for sure: When it comes to marketing, short-form video works — consider the following statistics:
84% of customers say a brand's video convinced them to buy a product or service
A little over half of videos that are less than 90 seconds are watched to completion
Because of numbers like these, more and more brands are implementing short-form videos into their marketing strategies.
Currently, over 85% of businesses use video as a marketing tool. And according to Animoto, 76% of brands that do share videos say they can measure a "marked result" from the content. Another 65% of marketers say videos get the highest ROI on social media.
And in another survey, 79% of those who don't currently use short-form video plan to integrate it into their marketing this year.
TikTok isn't the only social media platform that wants to cater to video-eager brands and their customers. Facebook and Twitter have recently integrated video-sharing into their platforms. Even LinkedIn, perhaps the most buttoned-up social media platform, is encouraging users to share video content.
How to know if short-form video is right for you
All of these numbers and stats are compelling. But that doesn't mean short-form videos will work for every brand.
Please don't get us wrong. We're not trying to discourage folks from experimenting. We just want to make sure you do the research necessary to decide whether short-form video is right for your audience — and your team.
Audience-wise, while video is popular, it's most popular with younger consumers. More than 70% of Gen Z-ers spend at least 3 hours every day watching online videos.
In a separate survey, 35 to 49 year-olds reported watching 79 minutes of online videos each week. Those ages 50 to 64 said their weekly consumption was just over 45 minutes. That's almost twice as much as respondents over 65. They report watching a mere 24 minutes of online videos each week.
Your team's needs may also impact how much effort you can put into video marketing. One of the biggest reasons marketers say they can't share more video content is lack of time. Expense is also frequently cited as a reason. (Though if it's any consolation, 40% of marketers who embrace video say each post costs less than $500 to make.)
Finally, about 16% of teams said they simply don't know where to begin. If you fall into that camp, hopefully the following videos will give you some inspiration.
Examples of short-form video content marketing
When you only have a few minutes, or seconds, to connect with consumers, it's important to share content that's authentic and in line with your brand.
Here's some of the most popular examples of short-form video content on the internet today.
Brand challenges
During the first year of the pandemic, TikTok became one of the leading social media platforms, with more than 91 million users in the U.S. alone. In addition to cat videos and spoofs of quarantine life, some of the most popular trends included "challenges," in which brands encouraged users to share videos around a theme.
Part of the appeal of these videos was the sense of community they created. Sharing experiences helped users feel a connection that was sorely missed in the isolating months of the pandemic.
In honor of Mother's Day, the toothpaste brand Colgate launched a challenge called #MakeMomSmile. Users were tasked with doing something special for their mothers — and capturing it on video, of course.

For more inspiration, check out Samsung's #PowerAwesome challenge. Users were encouraged to share videos showing how they used their Samsung phone's features. Those who posted within the first 2 days of the challenge were entered into a drawing to win a brand new Samsung Galaxy A32 phone.
Behind-the-scenes content
Bringing consumers behind the scenes of your brand can help create a more authentic and transparent connection. The goal here is to share short-form videos that highlight your brand's humanity. You can do this by sharing "day in the life" videos, showing how your products are made, or even something as simple as posting a video from an employee's birthday celebration.
The makeup brand Glossier has mastered short-form video with a TikTok feed full of unboxings, tutorials, and color-matching guides. But what makes the content extra engaging is that it often features the company's employees.
Staff members take followers behind the scenes of the product design process. They also give tours of the brand's offices and share videos from new store openings.
These videos don't just engage followers — they also help employees become stronger brand advocates.
How-to and educational content
When it comes to short-form video marketing, educational videos are perhaps the easiest place to start. These highlight your products and/or services, as well as your expertise. Like behind-the-scenes videos, they can also promote your team members and employees.
There's so many types of educational videos. A clothing brand can show users how to wear and style a garment. A makeup brand could give a cat-eye tutorial. A food manufacturer could share a favorite recipe.
The secret is to build trust by being helpful more than promotional. For inspiration, check out MESOA men's skincare feeds. Here, they regularly share skincare tips and helpful video tutorials.
User-generated content
Looking for the most effective short-form video content? Turn to your customers.
Studies have shown that user-generated content (UGC) is far more powerful than traditional advertising. A striking 85% of consumers say content produced and shared by real customers plays a bigger role in their purchasing decision than brand-developed content. Especially when it comes to UGC featuring your products:
UGC also receives 28% higher engagement rates than typical brand posts. It may also help increase conversion rates by as much as 29%.
There's many ways to generate these effective short-form videos. You could collaborate with an influencer. Some of the video types mentioned above, especially brand challenges, also yield UGC you can then share on platforms like TikTok and Instagram Reels.
Take, for example, the #JifRapChallenge. Users were encouraged to try to sing along with Ludacris after eating a spoonful of Jif peanut butter. The results were far more hilarious and engaging than anything that could be produced in-house.
Making short-form video work for you
Like any new marketing initiative, the secret to short-form video marketing success is finding the perfect balance between what's trending, your brand's style, and your audience's needs.
When done right, short-form videos can provide a new way of reaching current and future customers. They can also provide a chance to make someone laugh, teach them a new skill, or simply make their day a little brighter — something we could all benefit from!
If you want to get started with your first UGC short-form video campaign, check out our Social Media Management tools. These can help you find and share existing visual UGC about your brand. We also help you save time and stress by providing effective workflows and legal guidance.
Request a demo
---
Curious about how two of the UK's leading retailers, Marks & Spencer and Oliver Bonas, use short-form video and other visual content to increase sales and conversions? See for yourself in our on-demand Q&A below.