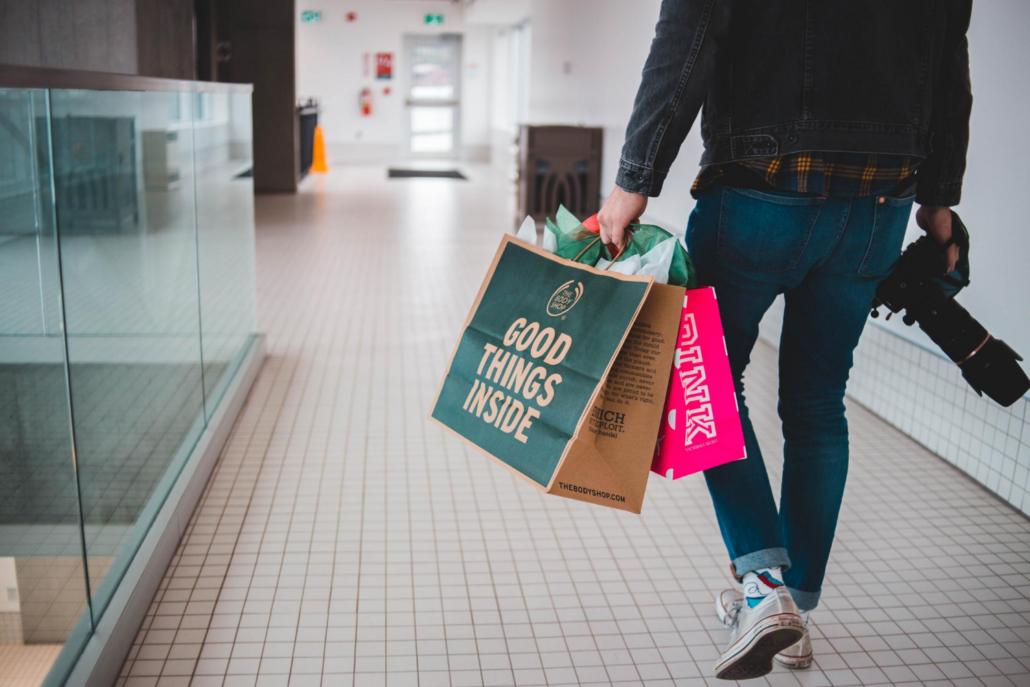 Whether they're browsing your display racks in-store or your Instagram feed on their phone, you want to provide every customer, on every channel, a unified shopping experience. And with many stores reopening after COVID-19 closures, there's a renewed interest in making shoppers feel connected to the in-store experience.
To accomplish this, brands big and small must embrace what is called "omnichannel retail strategy." HubSpot defines the omnichannel shopping experience as "the ability to deliver a seamless and consistent experience across channels, while factoring in the different devices that consumers are using to interact with your business."
The omnichannel retail strategy is driven in part by the increasing prevalence of technology in our daily lives — more than 85% of adults own a smartphone and almost half use a streaming device to watch TV, according to the Walker Sands growth agency. This increased access and exposure to technology has changed shoppers' needs and expectations across all areas of their lives and especially in their relationships with brands. This need is amplified even greater amongst younger shoppers.
Consider these stats:
Almost

three-quarters of shoppers

report using multiple devices to compare product prices and search for discounts

Less than

10% of Gen Z shoppers

buy items in-store, compared to 31% of millennials, 27.5% of Gen X shoppers, and almost 32% of baby boomers

Millennials and Gen Z shoppers spend

the majority

of their money on products they found on Instagram and Snapchat
But perhaps the most compelling case for embracing an omnichannel retail strategy approach is that it correlates with an increase in sales. 
In a recent report, IDC Retail Insights showed that brands that offer an omnichannel shopping experience saw a 15% to 35% increase in average transaction size. These same brands also reported a 30% increase in omnichannel customer lifetime value compared to single-channel shoppers.
In addition, the Harvard Business Review found that omnichannel customers spend 10% more on online purchases than single-channel customers do. Brick-and-mortar shops also stand to gain. In-store, these same customers spend an additional 4% more on purchases. 
Ready to offer your customers a more holistic shopping experience? Here's how to get started.
Omnichannel retail strategy 101: Make sure online and in-store experiences complement each other
The hallmarks of a successful omnichannel retail strategy are cohesion and consistency. Every interaction a customer has with your brand, no matter the touchpoint, needs to build upon and strengthen the other. 
From your website to your window decorations, the customer experience should feel seamless. The voice and visuals you use in your email should match the signage in your stores. The clothing staff wears to events should complement the style of your in-store associates. 
To learn more, check out Shopify's comprehensive guide to creating a cohesive customer experience.  
Give your customers what they want. Not what you think they want. 
To offer the best omnichannel shopping experience, you need to understand who your customers are and how you can create experiences that best serve them. 
Too many brands save this step for last, Bryan Eisenberg, author of Be Like Amazon: Even a Lemonade Stand Can Do It, recently told BigCommerce. "Focus on the buyer's needs and journey first, and then align your teams, data, and systems to create a seamless and integrated customer experience," he said. "Most people do it in the reverse order and then wonder why they have experience gaps."
How do you find out what customers want? Listen to them. User generated content like reviews, social media comments, and customer blog posts can highlight opportunities to improve every aspect of the shopping experience.
For example, when developing product page descriptions of a new cosmetic line, our client Burt's Bees turned to their reviews. Here, they learned that customers were having trouble picking out a foundation that would work with their skin tone.
To make it easier for customers to find the right product, Burt's Bees created a foundation shade finder guide. A tool like this could be used online or in-store to increase customer confidence and deliver the best product.
Use loyalty programs to collect data that can drive your omnichannel retail strategy
To understand your customers' needs, you need data. One of the most powerful ways to collect those insights — while strengthening your relationship with shoppers — is offering a customer loyalty program.
Most online shoppers understand that the sites they visit capture information about them, ranging from their email to their job and relationship status. And while the majority would prefer to keep this information private, according to BigCommerce, millennials and Gen Z-ers are more forgiving — especially if they can get something out of the deal. 
More than 30% of shoppers age 18 to 37 are willing to share their personal data in exchange for exclusive offers, with product discounts, early access to new releases, and faster delivery among their top preferred perks.  
Once you have the data, you can leverage it to find opportunities to improve the shopping experience, customize promotions and deals, and increase brand loyalty. 
Encourage customers to use their phones while shopping in-store
If you've noticed an increase of customers using their phones while perusing your display racks, you're not alone. According to Google, in-store mobile search queries have grown 15% in recent years.
While some retailers may fear these phone-wielding shoppers are searching your competitors' sites for better deals, chances are they're actually trying to learn more about your brand. Google found that in-store shoppers are 4 times more likely to search for results about the store they're currently in compared to that brand's biggest competitor. 
To meet the needs of these curious consumers, we recommend offering a robust collection of user-generated content on your mobile site. Make it easy for shoppers to learn more about your products, and you're better positioned to close the sale.  
Be consistent with communication
From email and text, to social media posts and in-store signage, there are multiple ways to communicate with your customers. Whichever avenue you choose, make sure your messaging and experience are the same across all channels.
Make sure your brand colors and imagery are the same across all platforms, and your choice of language is similar. Not only will this help strengthen brand identity, but this level of consistency can help solidify your messaging in your customer's mind.
For digital communication with trackable metrics (open rate, link clicks, etc.), identify which messages resonated with your customers by looking at these metrics. Lean into the channels that are successful for communication, and mirror other communications off of those. This consistent messaging experience will appreciated by your customers.
In closing, retailers that embrace omnichannel are positioned to not only succeed, but also offer their shoppers the best brand experience and highest quality of customer service.
For inspiration, check out these brands that have mastered omnichannel retail strategy.