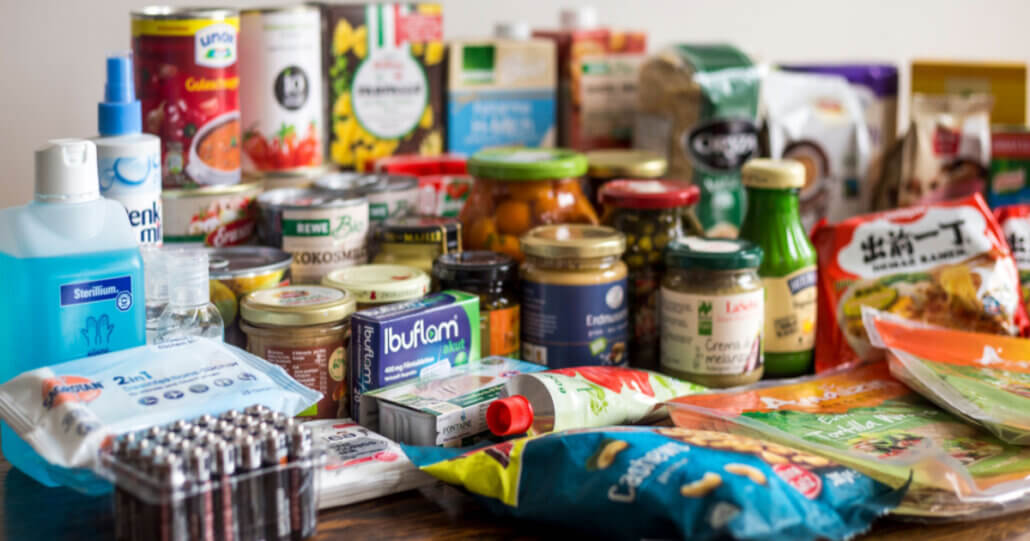 For obvious reasons, over the past year or two many people had to care for their homebound parents and grandparents. This included doing weekly shopping, even though most of it was done online out of necessity. The nostalgia of shopping for childhood brands is definitely an experience — to say the least.
But what happened when you purchased the shampoo on sale instead of the brand grandma really wanted? Grandma was probably upset, and you were probably confused. How can you not be a hero doing the shopping and saving money?
This exact scenario played out in numbers in a recent survey we conducted, "What drives CPG purchasing decisions?" We found that that level of brand loyalty (grandma-level, if you will) is gone. In fact, only 8% of respondents listed 'brand name' as the impetus for consumer packaged goods (CPG) purchases.
This number threw us for a loop in the ongoing pursuit to understand what drives consumers' purchasing decisions. If not brand recognition or loyalty, what does drive consumers to purchase the things they use most?
CPG, or consumer packaged goods, are the foods, beverages, and personal care products households use most and depend on daily. To understand today's consumers, we need to understand the different perspectives, motivations, habits, and feelings that drive them to purchase the products they use and need the most.
E-commerce marketers and CPG marketers should no longer rely on brand loyalty to drive sales. Instead, trends show that meeting consumer demands for authenticity in marketing, flexible delivery options, and offering socially responsible brands/products is the best way to drive growth, build consumer loyalty, and remain viable in today's CPG market.
What is the current state of CPG marketing?
The CPG industry is among the most extensive retail sectors in the United States and globally. Last year alone, CPG sales were projected to hit $1.56 trillion (and that's only in the United States).
Here's why. On any given day, people consume everything from food to bath and body care to household cleaning goods. Therefore, the CPG market is massive in terms of potential revenue and also highly competitive in terms of advertising space.
To describe the state of CPG marketing as a fiercely competitive space would be an understatement.
Weak brand loyalty
If people have learned anything from shopping for their extended families over the last couple of years, it's this: nearly 50% of consumers will abandon a brand they were otherwise loyal to for a brand that better satisfies their needs.
Additionally, as trends are clearly showing, Covid-19 made consumers more open-minded to trying new products. Addressing weaker brand loyalty head-on is necessary for CPG marketers if enterprises wish to stay competitive in today's CPG market.
DTC startups are capturing a share of the CPG market
DTC, or direct-to-consumer, sales have seen a 97.18% increase since 2019 and are forecast to reach $151.2 billion in 2022. Concurrent with the continuous growth of the e-commerce space, DTC is proving to be pretty disruptive.
DTC startups offering established brands or more niche brands have entered the CPG marketplace with the aim of attracting consumers away from the legacy brands of their youth. What makes purchasing from a DTC so desirable? Well, for starters, it cuts out the middleman and sells products directly to the consumer. Plus, without the middleman, DTC retailers can offer products at a reduced price.
Some examples of DTC disruptors who've snagged a share of that highly competitive CPG marketplace are:
Birchbox offers beauty products delivered to your door monthly
Grove Collaborative won't only deliver directly to you, but they also offer cleaning products and personal care items that are strictly eco-friendly
Glossier Glossier will deliver makeup, hair products, and skincare products directly to your door
5 CPG marketing strategies to cut through the noise
Did you know that e-commerce consumers are served between 6,000-10,000 ads a day? The current state of e-commerce and digital advertising means that CPG marketers have a lot of noise to cut through.
So, what are the best ways to stand out and meet consumer demand?
1. Leverage user-generated content
User-generated content (UGC) is everywhere. From who you're following on social media to your friend's thumbs up on a YouTube video, UGC has the potential to be a CPG marketing ninja.
In a 2022 survey, 45% of respondents said that friends and acquaintances are their sources of inspiration when it comes to purchasing new products.
Understanding how UGC works, and how to leverage it, is a must for CPG marketing managers.
Ratings and reviews
Reviews play a crucial role in the consumer buying process, from the foods and beverages we consume to the apparel we wear, and the health and beauty items we use. Plus everything in between. A 2019 survey conducted by Deloitte & Touche LLP showed that 75% of shoppers rely on customer reviews when considering products for purchase.
It's clear that ratings and reviews are essential in today's CPG market. Those companies not employing this marketing tactic are missing out on sales, revenue, and most importantly, the priceless consumer feedback they need to enhance their product and inspire more sales.
An e-commerce site doing this well is Walmart.com, by building a robust user-generated content platform. The brands and retailers on Walmart.com are directly connected to the consumer, so every shopping experience can feel authentic and give the consumer the confidence to buy.
Two awesome ways Walmart.com uses its UGC is by sorting its reviews by stars and number of reviewers. Additionally, they directly compare the "most helpful positive review" and the " most helpful negative review."
In transparently providing negative and positive reviews, you provide authenticity to the consumer (your potential customer). But it's not just authenticity that you're serving — you're also serving context. 82 one-star reviews can turn a consumer off of a product. However, 82 one-star reviews for a product with 600 five-star reviews is the context a consumer may need to remain turned on to a product.
In the CPG landscape, Walmart.com is the standard for leveraging ratings and reviews effectively. And it's working because Walmart.com recently boasted that they have gained market share in the grocery sector.
Visual UGC
Visual user-generated content comes in the form of images or videos. Like its counterpart ratings and reviews, what visual UGC really provides is authenticity. UGC is content created by real people, and consumers are more likely to view a brand as authentic because of it.
In the era of fake news, brands (and anyone in the digital marketplace) need to work harder than ever to be authentic and trustworthy. When it comes to UGC, it makes sense that 93% of marketers find that consumers trust and prefer content produced by other consumers (instead of brand-created content).
Think of visual UGC as social proof that your product is as awesome as you say it is. When consumers see people who are just like them (i.e., people they relate to) wearing or using a product, they may be influenced to buy it.
Some CPG brands turn to social media platforms like Instagram to optimize their visual UGC. CPG brands often take an educational or "how-to" approach that highlights how to use their products.
One such CPG brand that's doing it well is Febreze, above. Its feed is full of educational content that spotlights how real people, influencers, and even stars use their various products. The charming video clips are simple but relatable, which is probably why more than 45,000 Instagram users follow them.
2. Offer product trials or free samples
CPG products that experienced growth during the pandemic addressed challenges like how to shop online, eat every meal at home, and do at-home beauty self-care. Even if your brand addresses one or all of these challenges, the CPG marketing space is dense.
One way to have your products and brands stand out is to offer product trials or free samples. A product trial is a great way to gain new and loyal-to-you customers for most CPG items.
In the ultimate guide to product sampling in e-commerce, we highlight one way to offer product samples: on the condition that consumers get to experience a product in exchange for feedback (like a rating or review) or tag your brand on social media or both. We already know that boosting content from real customers influences new buyers, which makes offering those free samples worth it.
A way to offer product trials is to do what Amazon Prime Try Before You Buy does. Prime members are allowed a 14-day trial for most wardrobe items across price points, making Amazon the easy decision for most online shoppers.
Another company doing this well is Naturebox. Naturebox wants to curate high-quality snack boxes for you and then deliver them straight to your door to solve all your snacking needs. To entice new consumers, they offer a 15-day free trial — that's 15 days of snacks at no cost to the consumer. This is because Naturebox understands that 73% of consumers are likely to buy a product after trying it, so let them try it! It also forms the basis of why product sampling is so effective.
3. Partner with an influencer
We keep talking about authenticity, which seems to belie the idea of influencer marketing. But hear us out. Imagine partnering with influencers whose backgrounds or experiences mesh well with your brand. A solid match made on the foundation of authenticity can significantly impact your brand.
In the CPG world, look no further than Fiji Water to see a company doing this well. Fiji water leverages micro-influencers who were already consumers of their product. Micro-influencers like @MaryPhilips are beauty bloggers who share videos on their Instagram page outlining their daily skin regimen and how Fiji water fits into that. The partnership is a win-win for the brand and the micro-influencer. Both have access to each other's followers and millions of new potential customers/followers.
Aligning with an influencer who already uses your product offers the authenticity of UGC from real consumers, only now it comes with the potential new consumer power of the influencer's followers. In the case of Mary Phillips, that's 1.7 million potential new Fiji water drinkers…
CPG marketing on social media isn't limited to Instagram — in fact, CPG marketing across all social channels is a must nowadays. You don't have to limit yourself to micro-influencers either. You can still be authentic partnering with a mega influencer.
Take the DJ Khaled and Stride Gum partnership. Khaled took over Stride's many social channels and created a unique CPG marketing angle for them. Our favorite from the takeover was on Stride's Snapchat and this video.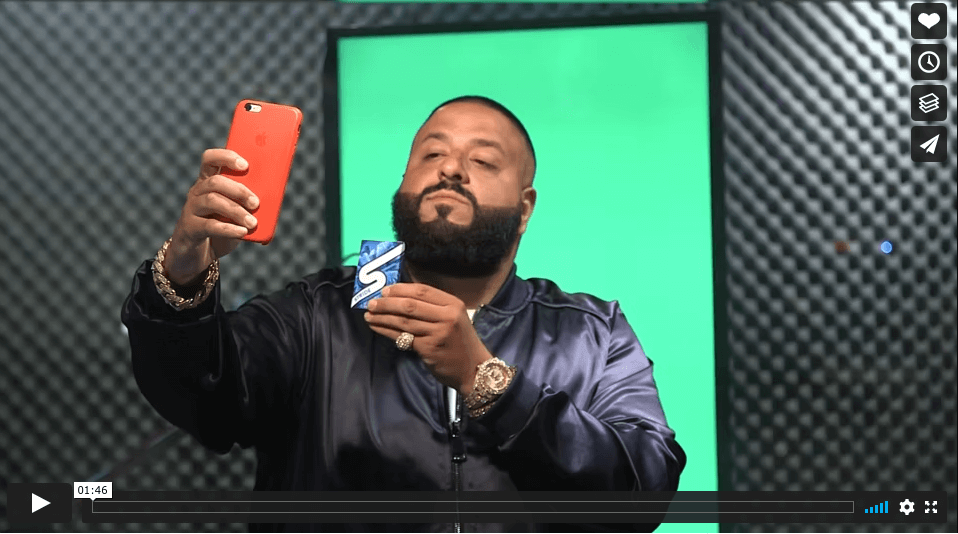 Viewers watched DJ Khaled enjoying Stride and living the Stride vibe authentically down to an original tune.
4. Optimize delivery options
With increased need from global events (like a pandemic), retailers in consumer packaged goods are under additional pressure to adapt to new consumer purchasing behaviors. CPG retailers in e-commerce should consider diversifying their shipping options to meet the demands of these recent trends.
Here's why. In February and June of 2020, home shipment constituted, "around 87% of e-commerce dollar sales of the non-edible segment of consumer packaged goods." Remember, consumers today remain loyal to convenience above all, so the easier it is to get the product, the better your chance of making the sale.
There's some interesting facts to consider about mega CPG retailer Instacart, so you can understand just how powerful and diverse delivery options are. After almost ten years of stagnation, Instacart "reportedly generated $1.8 billion revenue in 2021." Additionally, during the coronavirus pandemic, they hit their first profitable month (since inception in 2010), netting $10 million. The same article indicates that "Instacart has an estimated 9.6 million active users and over 500,000 shoppers who pick up the items, and in March 2021, Instacart's valuation was $39 billion."
Rethinking the ease with which your consumers receive their items is pretty important.
Across the board, CPG retailers (of both the edible and non-edible varieties) who took their goods online and diversified their delivery options have seen massive growth since 2020. It's as simple as offering curbside pickup and same-day/next-day at-home delivery options.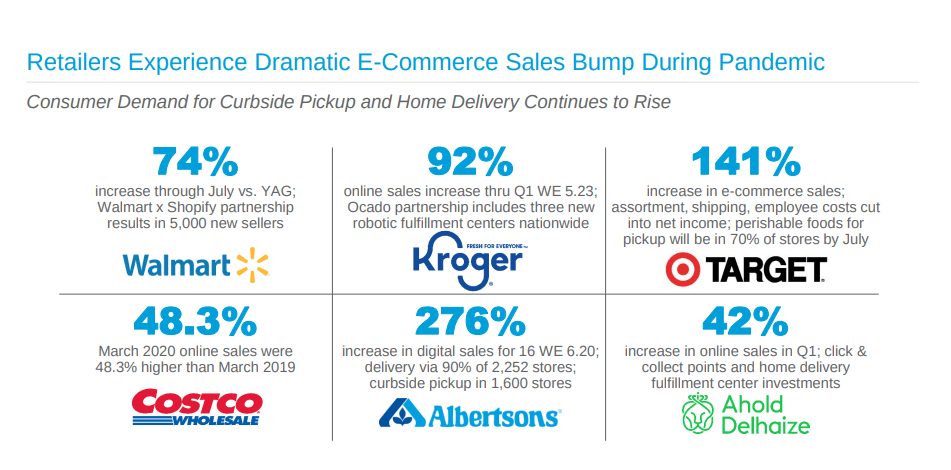 5. Focus on social responsibility
Who isn't considering the environment when purchasing products today? From food to apparel, DIY, and retail, sellers are paying attention because consumers are paying attention.
Sustainability is a critical element for CPG brands too. In fact, the same survey that found brand loyalty on its last legs also found that 77% of respondents feel it's essential for CPG brands to source their products responsibly and ethically.
Some would even say that prioritizing sustainability is the only way to sustain success in retail today. Think about prioritizing sustainability as extending the positioning of your brand.
A great example of a company doing this well is Safe Catch. Safe Catch's co-founder, Sean Wittenberg describes the company as, "At our core, Safe Catch is focused on the purity of food sources and, by natural extension, our oceans. Helping protect the marine ecosystem is part of our commitment to each other and the world. So, offsetting any plastic in our pouch packaging by intercepting and recycling an equivalent amount of ocean-bound plastic with rePurpose Global is a natural extension of how we value our shared planet."
Safe Catch will still ship you the freshest, purest packaged fish, only now it comes with a side of ecosystem protection. Now, the brand can extend its positioning as a brand obsessed with food purity and ocean purity.
Choose the right tools to amplify your CPG marketing efforts
The CPG marketing landscape is a complex one. For what feels like forever, brands have relied on brand marketing and brand loyalty to drive and sustain sales. That isn't to say that brand loyalty has disappeared. Moreso that times have changed.
So here's the essential things to walk away with as you improve your efforts to stand out, meet customer demand, and drive growth.
Two things disrupting the CPG marketing landscape right now are weak brand loyalty and direct-to-consumer (DTC) startups
Consumer behavior has changed post-pandemic.
And there's five key marketing tactics to help cut through the CPG marketing noise:
Leveraging user-generated content, like ratings, reviews, and visuals
Offering free trials or product samples
Partnering with an influencer or affiliate
Diversifying delivery options to include curbside pickup and same/next day delivery
Placing a focus on social responsibility in order to extend your brand's positioning
If your CPG company is ready to find the CPG marketing strategy that works for you, check out our complete guide to user-generated content (webinar version here), a valuable and detailed overview of how to get your consumers to also be your brand ambassadors. Or read our success stories about other CPG brands to inspire you.