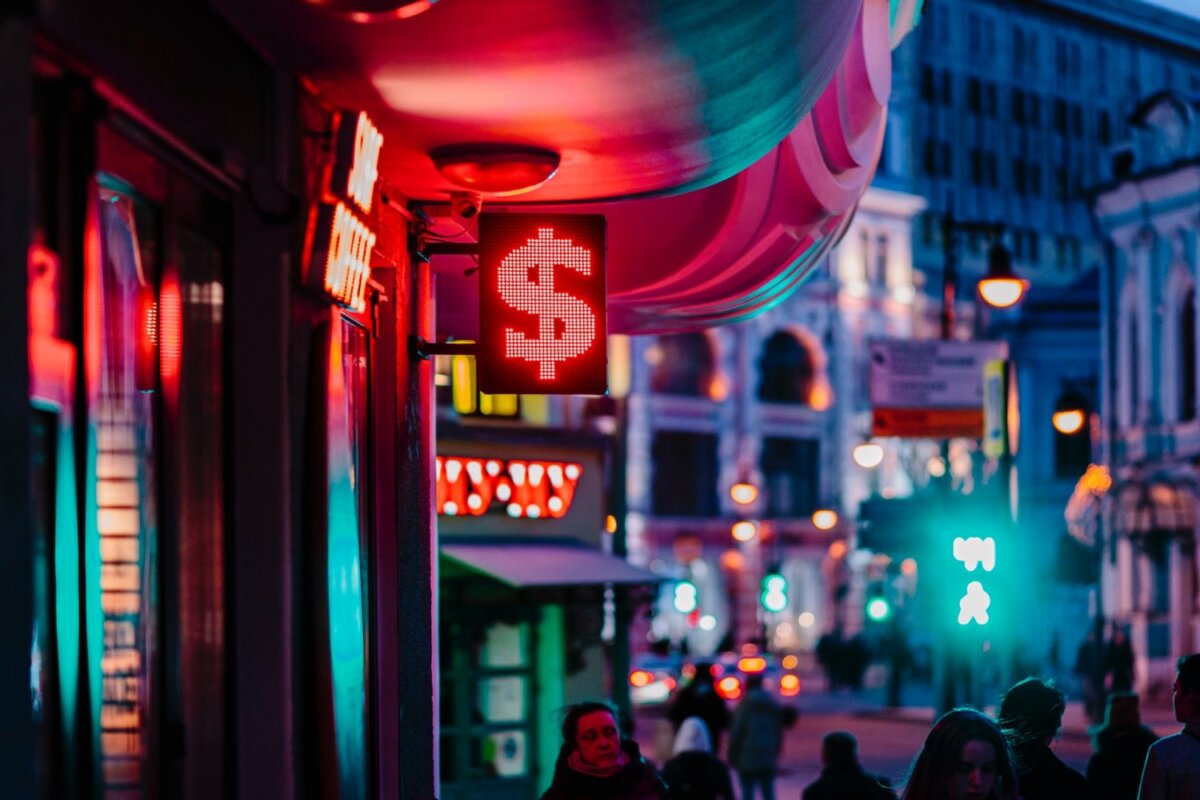 What's the secret way to increase average order value? Don't approach customers like a salesperson — treat them like your friend.
A friend encourages you to accessorize your outfit because they want you to look good, not because they want you to spend more money. Likewise, you should focus on being helpful as a brand and curating the shopping experience for individual customers.
Research shows that average order value is tied to making customers feel recognized and understood. A Motista survey of over 100,000 U.S.-based consumers across 100+ brands found that customers who have an emotional relationship with a brand have a 306% higher lifetime value and will spend double the amount or more with their preferred retailers.
Increase average order value by presenting customers with thoughtful offers and recommendations they'll genuinely love, and you'll build trust and brand loyalty in the process.
The average order value formula
Average order value is the average amount of each transaction from purchases made on your online store.
The average order value formula is monthly total revenue divided by the number of orders in that month. The same can be applied to any other set time frame.

Average order value is one of the most important key performance indicators in e-commerce because it informs the strategy for increasing profits. Compare the metric to your customer acquisition cost (CAC) and you can determine which types of shoppers and purchases are especially valuable for your business. You'll also be able to evaluate whether you want to invest more in acquisition to encourage more high-value transactions.
Average order value also provides insights into what price points are most popular across your products. Use this information to manage your inventory and create a pricing strategy around high-value orders.
How to increase average order value
There's a wide range of approaches to increase average order value that will intrigue customers without being pushy. Here's the 15 top tactics to test out and help you find what resonates most.
1. Email marketing
Turn a passive customer into an active one with personalized email marketing. Increase average order value with methods like special offers and exclusive discounts. A few options include:
Subscriber-exclusive offers: Incentivize subscribers with exclusive, email-only promotions and offers. These can include promo codes and access to early-release products and discounted products and packages
Abandoned cart retargeting: Capture customers who didn't complete purchases by sending abandoned cart emails that encourage them to finish the transaction. These messages could entice a second look and, ideally, a final purchase
User-generated content: Leverage the power of

user-generated content

(UGC) in emails with reviews and social media posts from real people using your products. In a

Stackla report

, 79% of 1,590 consumers and 150 B2C marketers surveyed said UGC guides their purchasing decisions
SMS messaging: Okay it isn't email, but 96% of 400 retail and e-commerce marketers credit SMS marketing with boosting revenue
Whatever email you send, use A/B testing to determine which messaging works best for your customers.
2. Shoppable social posts
Social media isn't just for memes, food pics, and FOMO anymore. With the rise of social commerce, it's now also for shopping — 76% of consumers have been influenced to shop on social media. And that's not changing anytime soon. Business Insider projects that U.S. retail social commerce sales will soon increase by 34.8% to $36.09 billion.
Reap these benefits by making your social media posts shoppable. When Instagram or TikTok followers tap on featured products in posts linked to product pages, they can instantly make a purchase.
Case in point — Oliver Bonas. This fashion and home goods retailer uses Bazaarvoice Like2Buy to make their social posts shoppable on platforms like Instagram.
Now that customers engage with UGC on the Oliver Bonas homepage and product display pages, the brand has seen a 188% lift in conversions and a 26% increase in average order value.
3. Rewards and loyalty programs
According to Accenture, 57% of shoppers spend more when they feel a sense of brand loyalty. So your existing customers their value by offering rewards and loyalty programs.
The best loyalty and rewards programs are easy to use and understand. Here's a look at how some brands are making their customers feel special and connected to their products:
Points system: Points-based loyalty programs have come a long way since the days of the paper punch card. No brand does this better than Sephora — their Beauty Insider loyalty program makes up

80% of their sales

. With Beauty Insider, shoppers earn a point for every dollar spent, redeemable for available bonus products at any given time
Tiered rewards: Taking another cue from Sephora, the beauty brand offers

three levels of increasing rewards

. Insider is the free, entry-level tier, VIB is for shoppers spending $350+, and Rouge is for $1,000+ spending members
VIP program:

Amazon Prime

offers members a number of exclusive benefits — including free 2-day shipping across all Amazon products, access to TV shows and movies, and discounts at Whole Foods Market
Build strong relationships with your customers. Give something extra back and you'll soon have loyal fans of your brand, willing to spend that bit more.
4. Customer ratings and reviews
Ratings and reviews have a powerful influence on shoppers and are a proven way to increase average order value — 88% of shoppers consult reviews before making a purchase. The power of reviews depends on their recency, positivity, and quantity. According to Womply, businesses earn 52% more revenue than average if they have nine current reviews and 108% more if they have over 25 current reviews.
Show off current positive reviews wherever you can: product pages, emails, social media, and paid ads. Tools like Bazaarvoice Ratings & Reviews can help you collect more reviews, respond to them, and spread them across the web.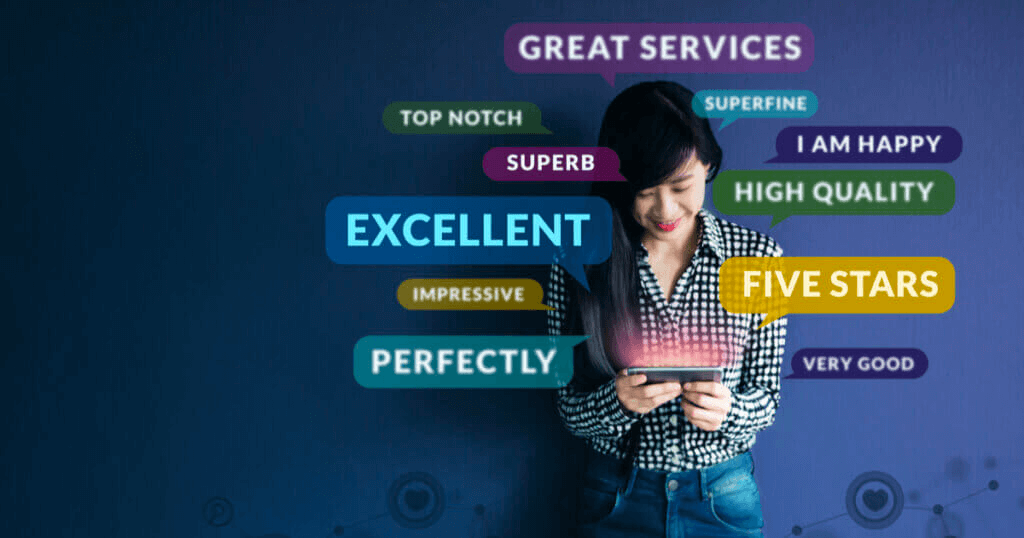 For example, with the help of Bazaarvoice, the Australian ever-channel retailer Officeworks acquired over 250,000 qualified reviews and product ratings to post throughout their website — leading to an increase in website traffic, conversions, and average order value.
5. Item and package bundles
Why just show a plate when you could show the whole table setting? Group multiple items in bundles and packages so customers can "shop the whole look" or create a gift box with all the accoutrements. Discounting these bundles is also a great way to move existing inventory while increasing average order value.
When shoppers have more chances to discover items, they're more likely to have higher average order value. A study by Statista found that customers are driven to buy online purchases when they have a greater product range (47%), can compare more products (43%), or are given added product information (38%).
Nurtured 9 knows this strategy well. While they sell individual items geared toward new and expectant mothers, bundles and gift boxes are their bread and butter.
With a preselected or curated gift set that includes four or more items, customers receive free gift wrap and a personalized, hand-written gift card.
6. Visual UGC on product pages
When shoppers land on a product page, it's because they're considering a purchase. Visual UGC from social media could seal the deal because it provides social proof. Aka, what real people like and buy, and how products look in the real world. Customers are more inspired to make a purchase when they can see pictures and videos of your brand in action. Creating galleries that feed social media content is an easy way to do this.
For Feelunique, Europe's largest online beauty retailer, UGC drives more than $10M in annual sales. Through visual and social UGC on their product pages, the company was also able to increase average order value by 32%. Win-win.
By asking their followers to tag pictures of their products with #feelunique or upload their pictures to the website for a chance to be featured, the beauty powerhouse has simultaneously built brand awareness and engagement.
7. Cross-selling similar items
Cross-selling is a natural way to encourage higher-value purchases. It nudges customers toward items similar or complementary to the ones in their shopping cart. Implement this strategy by displaying products your customers would be interested in based on their shopping behavior on product and checkout pages.
What's one of the best ways to encourage cross-selling purchases? UGC. Share authentic content from users and influencers. Display it on your site with gallery pages that feature product tags and encourage shoppers to discover new products. You'll also show existing customers love by sharing their content. Hello, customer retention!
But don't just take our word for it. Apparel brand Tuckernuck experienced a 140% conversion rate increase and a 62x ROI by showcasing UGC on their home, gallery, and product pages.
8. Live chat
Live chat is one of the best ways to personalize the online shopping experience and quickly provide informed recommendations to multiple customers at a time.
It's one of the fastest and easiest ways to provide customer service. While chatting with customers, you can look up their profiles in your system to review past orders. You can also quickly send helpful links to encourage them to explore your website further and discover even more products.
Better yet, marketing automation tools make this really simple and do the hard work for you, leaving you more time to focus on the other ways to increase average order value from this list.
9. Upselling
Not to be confused with cross-selling, upselling is recommending an upgraded version of an item. The key to upselling is offering enhancements or superior products that will truly add value and improve the customer experience. Examples include:
Product-specific add-ons: This involves upselling bonus items like warranties and product protection, batteries for electronics, refillable products like ink cartridges, and gift wrap
More storage space: Tech companies like Apple implement this tactic by charging more for additional iPhone gigabytes (GB)
Larger sizes: This strategy is very effective for products like televisions where bigger is, in fact, better
When you help customers win by suggesting premium products and showing them all their options, they'll keep coming back for more.
10. Promo codes
Promo codes apply percentage or dollar discounts to purchases. They're an easy way to execute storewide sales, holiday sales, and product-specific discounts for e-commerce brands. The beauty of promo codes? You have control over how they're used.
Send out promo codes to email subscribers or display them on website banners and pop-ups. You might use these codes to target first-time buyers, reward guests who sign up for emails, or even promote a product launch.
11. Free shipping on minimum orders
Free shipping is a common, widely used practice these days, and for good reason. Customers have come to expect it, and it's an easy way to increase average order value.
Engage customers and keep deliveries cost-effective by promising free shipping on orders over a certain amount. To calculate the free shipping threshold formula, take the proposed minimum order value and subtract average order value. Then, take the difference and multiply it by the gross profit margin and subtract the average shipping cost.

The shipping threshold should be above your average order value to encourage higher purchases but not outside the reasonable spending realm. For example, if your average order value is $50, a $200 minimum for free shipping is well outside the normal purchase.
12. Gamification
Gamification marketing is a fun and engaging way to attract customers and learn more about them. Requiring customers to fill out a survey for a contest entry ensures future marketing efforts are relevant and valuable. After the contest, you can follow up with targeted offers — increasing the chances of conversion.
Product discovery quizzes are another underutilized way to increase average order value. For example, coffee company Trade prompts website visitors to take a quiz for customized coffee subscriptions. The quiz asks shoppers about their coffee preferences, then recommends the perfect brew supplies for their tastes.
Consider offering contest prizes that involve your product, like gifting six months of free service or a free product. When you trust your products will sell themselves, winners will see the value of your brand.
13. Volume order discounts
Volume order discounts are for items typically purchased in larger quantities, like office supplies, stamps, toiletries, and alcohol.
"Buy X, get X free" deals are a common volume order discount. So are case discounts — like 10% off a carton of wine. These offers can easily persuade shoppers to go from 9 bottles to 12, or 3 packages of printer paper to 4. Strengthen your case by showing how much customers could save by purchasing more.
14. Trial periods and flexible return policies
Inspire emboldened purchases with flexible trial and return policies on products, especially for items that customers typically like to try out or see in person before they commit.
For example, mattress brand Casper's risk-free trial gives customers 100 days to test out their mattresses. They accept returns within that period and even offer return pick up and packaging.
And with Warby Parker's clever home try-on program, online shoppers can select five frames to try on at home for free before making their selection. Warby Parker turned this initiative into a marketing campaign that generates UGC and brand awareness, prompting customers to tag their home try-on photos with #warbyparkerhometryon.
Generous trial periods and return policies show confidence in the quality of your product. And this confidence transfers to the customer.
15. Innovative virtual services
During the COVID-19 pandemic, many businesses had to pivot and go virtual to keep up with quarantine regulations. Companies that typically conducted business in person had to modify their services for the digital space.
Some businesses — like custom furniture and design company Interior Define — found this move allowed them to not only maintain sales but also boost them. When the company extended their Guideshop storefront services to the online marketplace, their average order value increased by 40%.
Experiential marketing efforts like augmented reality, the metaverse, and livestream shopping are all fun, unique ways to innovate and win over shoppers. To adopt this concept, offer virtual versions of your services and create alternative ways to make purchases.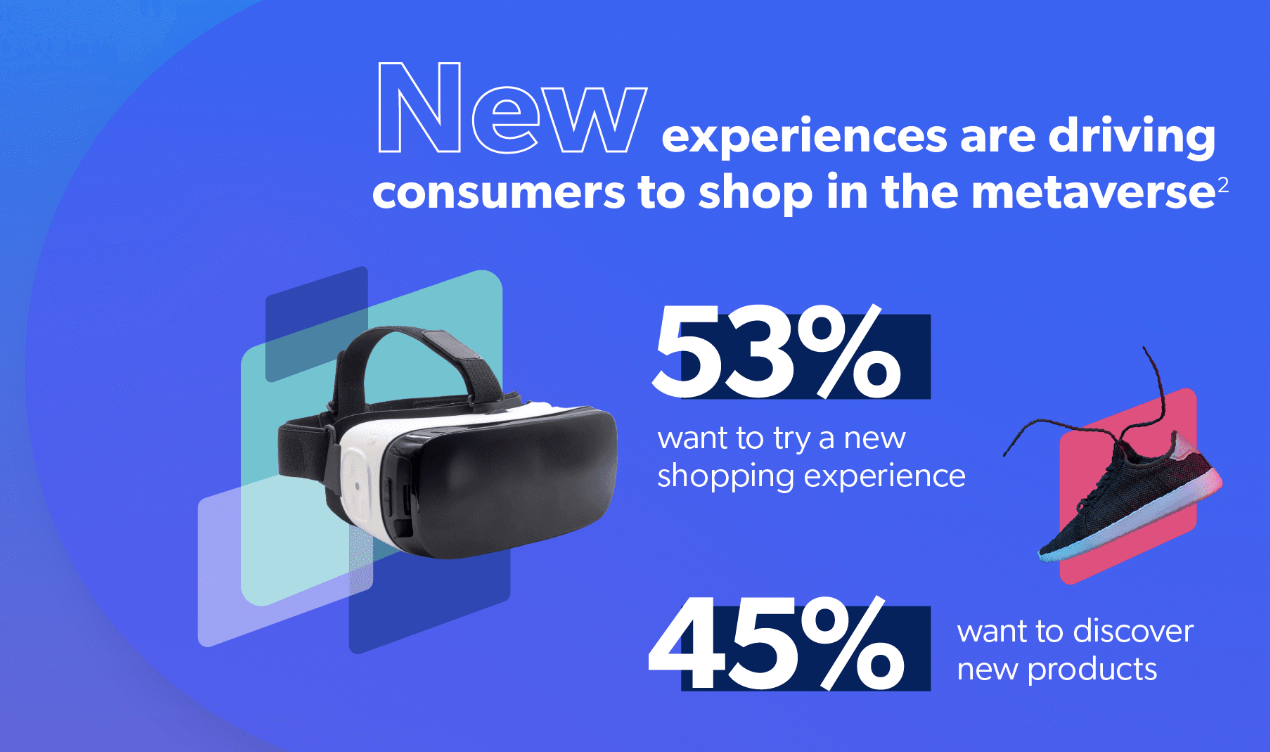 Increase average order value with authentic UGC
You may have noticed that UGC is a common theme throughout this list. That's because authenticity drives results. And what's more authentic than UGC — real people showing the real value of your products?
To really increase average order value and win over customers, you need to master UGC best practices. Ready to build a winning UGC strategy, have a better grasp on your average order value and smash your marketing goals?