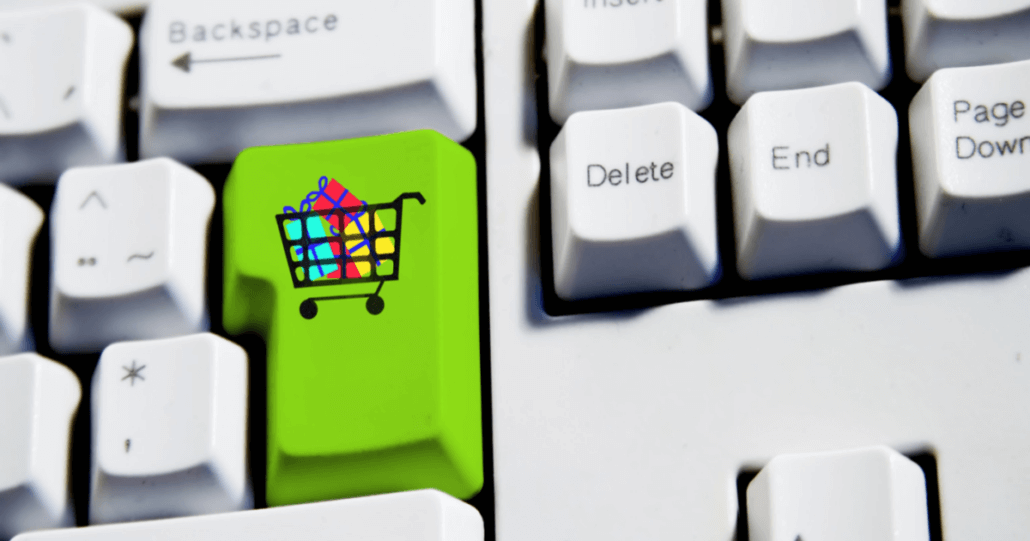 Looking to scale your business by selling on online marketplaces, like Target, Walmart, and Amazon? You're not the only one. This is a huge topic in the e-commerce and retail industries currently.
We're going to talk through the benefits, challenges, considerations, and tactics for brands who want to expand to an online marketplace, so you can see if they're for right for you or not.
Chapters:
---
Out of the top 15 U.S. companies with the highest e-commerce sales growth in 2021, many were online marketplaces. While a direct-to-consumer (DTC) strategy is also important, online marketplaces dominate the e-commerce market, with the global top 100 earning $3.23 trillion in sales in 2021.
This speaks to the importance of having an omnichannel commerce strategy to scale your e-commerce business, with a crucial component being selling on online marketplaces.
Besides the increased revenue opportunities, there's various other benefits to partnering with an online marketplace. But there's also special considerations and brand management tactics you need to be prepared for to get the most out of these behemoth sales channels.
If you're thinking about venturing beyond your e-commerce site to an online marketplace, learn all the details you need to know and how to plan your strategy before taking the leap.
What is an online marketplace?
An online marketplace is an e-commerce platform that sells products from a range of different third-party brands. Amazon is the most popular online marketplace in the U.S. by far, followed by eBay, Walmart, Etsy, and Target. It's the online equivalent of a supermarket, where you can find a wide variety of items at competitive prices.
Benefits of online marketplaces
There's a range of incentives for brands to expand their e-commerce business to online marketplaces. The most obvious and likely attractive one is an additional revenue stream. Considering that marketplaces make up two-thirds of e-commerce sales worldwide, the ROI potential is solid.
Another major perk for brands is that the marketplace manages the transaction. The retailer just has to fulfill and deliver the order. And depending on the marketplace, they'll also offer fulfillment and shipping services, like Fulfillment by Amazon and eBay Global Shipping. This requires even less work for the retailer, other than supplying the product and packaging.
Brands also have the opportunity for increased exposure to different, broader audiences. The top online marketplaces receive millions of monthly website visits, so there's a lot of opportunities to increase brand awareness and attract new customers.
Speaking of customers, there's plenty of reasons to shop on online marketplaces. And what's good for your customers is good for your brand. In a 2021 marketplaces report, 72% of respondents identified both price and convenience as the top motivations for shopping on digital marketplaces. Delivery options were another top factor, cited by 47% of respondents, which also impacts price and convenience. Delivery timing and cost are among the top priorities for delivery options.
Furthermore, almost half of consumers go directly to online marketplaces for shopping, partially due to the wide variety of products and the ability to compare different options and prices all in one place.
A swift launch is another notable advantage of selling on online marketplaces. Whenever you're ready, getting started is quick and relatively easy. Some marketplaces require approval to be a merchant, but it's an efficient process.
The top online marketplaces for consumer e-commerce brands
There's plenty of digital marketplaces out there for you to choose from, ranging from the mainstream to the niche. These are the leading options right now for consumer brands.
Amazon
Pro: As the leading U.S. marketplace with a wide range of product categories, Amazon is an obvious choice. It's also the world's second-largest search engine, so you can target shoppers in the discovery and ready-to-buy stages. Amazon is also an attractive option because of its fulfillment and shipping services.
Con: The major con of Amazon is the listing fees, which can reach up to approximately 20%.
Walmart
Pro: Walmart is one of the leading marketplaces, with over 400 million website visitors a month. Besides exposure to a large volume of shoppers and extensive product categories, Walmart only charges commission fees. Walmart Marketplace also has fulfillment options.
Con: One con is that you have to apply to be a seller and go through an approval process, so it's not a guaranteed or automatic placement.
Best Buy
Pro: If you're a consumer electronics brand, look no further. Best Buy's product categories extend beyond tech, as well. Major and smaller retailers alike can sell on Best Buy. It's among the top 10 e-commerce websites according to monthly website visits, clocking in at 135 million.
Con: Interested retailers have to go through an application process and be approved to sell on the Best Buy marketplace.
Home Depot
Pro: Home Depot is among the top home goods marketplaces. Your products must fit into its niche home improvement categories, meet its criteria to become a seller, and you must apply to be a supplier.
Con: Home Depot will contact applicants within 60 days, so it may not be the fastest option for launching.
Wish
Pro: Wish is one of the newer marketplace options, and it's mobile-only. It's a high-growth platform with more than 300 million global customers and millions of transactions per day. Its most popular product categories include apparel, accessories, beauty, electronics, and gifts.
Con: To sell on its marketplace is by invite only, and it features "top-tier" merchants, so there's a level of exclusivity. To be considered as a seller, you can fill out a questionnaire, and Wish will contact you.
5 best practices to follow when selling on online marketplaces
While online marketplaces can do some of the e-commerce heavy lifting, you're still ultimately responsible for presenting your brand effectively and managing the partnership for best results. Before taking on this new sales channel, make sure you're prepared for a smooth launch.
1. Research the best online marketplace fit for your brand, products, and business
Which is the best online marketplace? The answer depends on a variety of factors, all of which you should carefully examine to determine the best fit for your brand and products.
Product category fit. Many online marketplaces carry an extensive range of products, but some vary and may be more suited for your brand than others. For example, if your brand specializes in home improvement products, you would definitely consider Home Depot over Best Buy.
Subscription cost and fees. Before you decide on which marketplace(s) to add to your e-commerce channels, evaluate the subscription options, product listing fees, and any other charges. Many major marketplaces don't require subscriptions but being a subscriber does come with business perks.
Product catalog integration. To ensure a smooth transition, make sure your main e-commerce platform can integrate with your marketplace of choice. For example, Shopify is compatible with many of the major marketplaces to make adding products to other channels a friction-free process.
Audience location. Make sure you keep the geographic location of your audience in mind when selecting an online marketplace. The range of marketplace options is based in different parts of the world and reaches different audiences. In addition to U.S. marketplaces, others include Alibaba and Jingdong in China, Rakuten in Japan, Mercado Libre in Latin America, and Otto in Europe, just to name a few.
Besides the major marketplaces previously mentioned, there's plenty of other niche options as well. Niche marketplaces have more narrowly defined audiences and product categories than horizontal marketplaces like Amazon, which seemingly sell everything under the sun. Their more focused approach provides unique advantages to brands, like less competition and a more captive audience that's interested in certain types of products. So, finding the right niche marketplace can result in reaching the consumers who are the right fit for your brand, even if it's a smaller audience.
Meeschell for example is a niche "holistic lifestyle marketplace" that focuses on brands in a variety of industries, from beauty and wellness, home goods, kids' products, pet products, and more. The common thread tying all of its partner brands together is that they specialize in natural, organic, or eco-friendly products. So, Meeschell is a better option for a boutique brand committed to natural ingredients and sustainable practices, like Alaska Glacial Essentials.
2. Optimize product information and details
Creating thorough and thoughtful product listings is how you can best control your brand positioning and impact on online marketplaces. Besides providing value to shoppers, optimized product pages will improve their chance of conversions. Build out your product listings and pages with these essential elements to improve search results and e-commerce performance.
Leverage keywords to boost search engine optimization (SEO) performance
There's no use in having a snazzy product page if no one can find it. That's where keywords come in. Integrate the search terms that shoppers use to find products in your title, product description, and key features. You can find these by entering terms in the search function of online marketplaces to see what populates or using keyword search tools. In addition to your main keywords to label your products, like "area rug," use more descriptive long-tail keywords, like "washable area rug with geometric design."
This is an example of an Amazon product listing that's optimized with the main "video camera" keyword and long-tail keywords, like "color night vision" and "1080 HD indoor/outdoor video camera" in the title and product description.
Bolster your descriptions with details
Unlike your own e-commerce site, you don't have total control over your outside sales channels, like online marketplaces. That's why you need to make the most out of the real estate you do have on external sources, which includes adding as much useful information to your product pages as possible.
That means writing a thorough overview of your products' features and details, including pricing, dimensions, sizes, colors, components, variations, use cases, and anything else that makes the products special, attractive, and unique. Amazon recommends listing your product details with bullet points. Comprehensive product descriptions are the #1 online shopping feature that improves customers' online shopping confidence based on our latest Bazaarvoice Shopper Experience Index.
Include a variety of product images
You need to complement your product descriptions with photos and videos to visually represent your products to shoppers. In addition to high-quality professional photos, images sourced from your actual customers will add a level of social proof. For 53% of consumers surveyed in the 2022 Shopper Experience Index, visual user-generated content (UGC) is what inspires them to make a purchase. With visual UGC, shoppers can visualize how products will look in their real lives, modeled by other people like them.
Collect and display customer reviews
Customer reviews are extremely influential in the online shopping journey. In fact, the top five factors that strengthen shoppers' trust in brands are all review-related. The review criteria that matter the most to shoppers include the average star rating, number of reviews, details that resonate with shoppers' interests and concerns, recency, and substantial length.
More reviews mean higher customer confidence. Having at least 50 reviews can increase sales by 30%. And our research shows that 81% of shoppers value review recency as much as quantity, with less than half considering a review older than three months to be relevant. For a steady stream of reviews, you can ask your customers via email and your social media channels. Another very effective tactic is to launch a product sampling campaign in exchange for verified reviews from the Influenster community of over 7 million shoppers.
An easy, seamless way to feed reviews into online marketplaces at scale is with retail syndication. With this tool, you can syndicate reviews and visual UGC to your secondary sales channels. For example, Hoover is able to distribute its reviews from its main website to Walmart.com instead of building new reviews from scratch.
3. Monitor customer questions and concerns
Online marketplaces have elevated customers' expectations for quick and convenient service. Beyond access to an extensive range of options and competitive pricing, shoppers have become accustomed to rapid delivery and a streamlined returns process. Successful online marketplaces like ASOS provide around-the-clock live support and plenty of resources and FAQs for customers to use as a guide.
Having ways to directly communicate with customers is critical to customer satisfaction and sales. Chatbots, live chat, and other forms of conversational commerce are the tools brands can use to connect with customers and solve their problems in an efficient way that is personalized for their needs. Brands that sell on online marketplaces should encourage their customers to contact them about product details and questions via contact forms on their website and through social media.
You can also communicate with customers directly on online marketplaces with Bazaarvoice's Questions and Answers tools. These tools allow customers to ask specific questions they have when considering different products that you can respond to individually, making that connection with customers. Brands that leverage these tools have seen a 98% increase in conversions.
Similarly, another communication tool called Connections enables you to address customer complaints and concerns reported in reviews by responding to individual reviews. This can lead to retaining customers and proving to shoppers that your brand is accountable and committed to resolving issues.
Petmate is a brand that leverages this tool to answer customer questions, a service that can mean the difference between making a sale and losing the customer to another retailer. The company has successfully answered most of the 2,000 customer inquiries and concerns across its retail partner sites, including the leading pet online marketplace, Chewy.com. The following are questions that shoppers have asked about one of Petmate's products, the Soft-Sided Dog & Cat Carrier Bag.
4. Advertise with caution
Since the COVID-19 pandemic, digital advertising rates have increased, and their performance has decreased. That doesn't necessarily mean you shouldn't advertise on online marketplaces, but if you do, make sure you are strategic about it, monitor your campaigns closely, and make data-driven decisions about how to proceed.
Online marketplace advertising may prove more effective than Google ads because customers go to marketplaces with purchase intent. Advertising is a way to cut through the thick competition of major marketplaces like Amazon. And with Amazon sponsored ads, you can measure specific e-commerce KPIs like click-through rates, conversion rates, and overall unit sales. Its ad options include product ads that appear in search results, brand ads that feature multiple products and your logo, and display ads.
Just like with product descriptions, marketplace ads should be optimized for keywords. To make your ads stand out to consumers, include UGC to encourage clicks. Out of the shoppers surveyed in the 2022 Shopper Experience Index, 22% said ads featuring positive customer reviews would make them most likely to purchase a sponsored product. Brands surveyed also gave credit to reviews and customer photo and video content as the top two influential pieces of their advertising efforts.
5. Promote your brand's expansion to the marketplace 
Once you've selected the right marketplace for your brand and created your initial product listings, it's time to promote it to the masses. Announce your new sales channel to your email list and social media followers, on your blog, on your podcast, and on any other appropriate marketing channels. You can even partner with influencers to build momentum and drive awareness of the new space to find your products.
Meet customers everywhere they are
Whether it's on your own e-commerce site, an online marketplace, social media, or your physical brick-and-mortar store, to be top of mind to your consumers, you need to be everywhere they are. And at the rate that online marketplaces are growing, you can bet that's one place you can find them.
Not to mention, they expect you to be there. According to Klarna's Owning Omnichannel Report, 75% of shoppers expect to access a brand's products across multiple different channels, including online marketplaces.
So, give the people what they want while growing your business in the process. Contact Bazaarvoice to learn how to supercharge your online marketplace strategy.