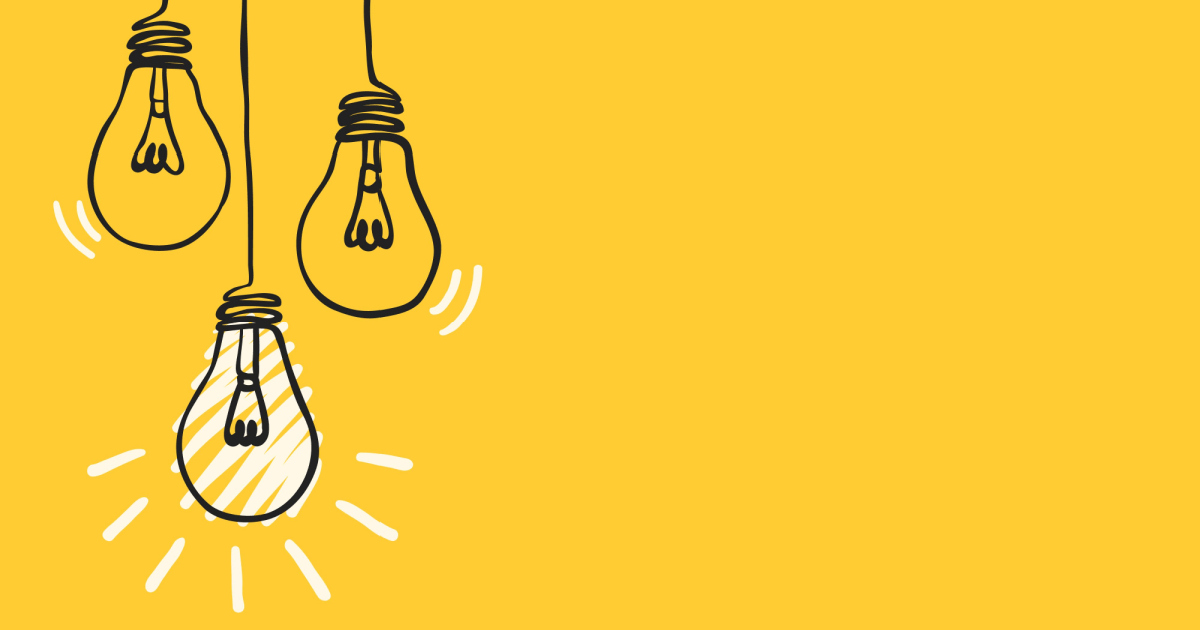 Marketing your small business is tricky at the best of times, but there's been so much going on over the past few years ("gestures broadly at everything"), that right now it's arguably trickier than ever.
Experts predict that shoppers may be cooling expenditure this year. Many expect that there could be a short, but mild, recession, and inflation and rising prices mean consumers' dollars just don't stretch as far as they used to.
As a small business owner, you already likely have to take a few extra steps to entice shoppers to spend on your products. And that's before you even think about the looming recession, trying to compete with the mammoth marketing budgets of enterprise competitors, and the ever-changing social media algorithms that make it harder for your fans to find your posts.
All said, 71% of marketers admit that meeting customer expectations is more challenging now than a year ago, according to Salesforce. But don't worry, it's not all bad news. Far from it in fact. There's still plenty of opportunity to stand out and win over shoppers. It just takes that little extra outside the box thinking.
Small business marketing ideas
Reaching consumers today means providing unforgettable experiences and the right content on the right channels at the right time.
Try these marketing ideas to supercharge your small business and watch your brand grow.
1. Leverage user-generated content 
If you're not already working with user-generated content (UGC), put it at the top of your to-do list for 2023. UGC is any content, like reviews, images, videos, etc, created by individual users and brand fans rather than a business. Collecting this content from your communities and displaying it across social media, product pages, and beyond, inspires shopper purchase decisions right across the consumer journey.
Average order values are also 13% higher when shoppers interact with UGC, and adding in visual UGC, including shopper photos and videos, only enhances these benefits.
Take Feelunique, Europe's largest online beauty retailer, for example. The brand saw a 140% increase in conversion rate, a 32% lift in average order value, and a 375% higher time on site, leading to a $10 million sales lift when it started using Bazaarvoice Galleries to feature UGC.
The best part for any small business marketing manager: UGC is free-to-inexpensive to pull off and delivers a hefty ROI.
2. Content marketing 
E-commerce content marketing is the creation of promotional content that your business uses to inform, educate, and entertain your audience. It's cost-effective and brings benefits, like boosting brand awareness, building trust, and increasing conversions, and establishing yourself as a thought leader.
Content improves search engine optimization (SEO), which makes it easier for customers to find you online. Most consumers use search engines to research products, so ensure your content is SEO-optimized by writing about terms shoppers are searching for. Easy ways to get started with content marketing include:
Start a blog about your niche
Create stats-heavy infographics
Publish case studies and let your customers talk for you
Host a podcast with guest speakers
This will drive people right to your product pages, improve their time on your website, generate leads, and build brand awareness. All with little-to-no expense.
3. Sell on social media
There's no doubt that social media inspires shoppers. 90% of shoppers purchase from brands they follow on social media. It's where they turn to learn about the latest trends and new products.
So, it's crucial that you make your social media content shoppable, a practice known as social commerce. By 2025, social commerce is predicted to reach about $80 billion and account for 5% of all U.S. e-commerce, according to McKinsey.
The right social commerce platform lets you turn visual UGC into shoppable experiences.
For example, interior design company Bemz saw a whopping $1.65 million revenue increase after using Bazaarvoice Social Commerce tools — along with a 27% increase in time on site and 290% conversion rate lift.
4. Partner with other brands 
These days, all brands are in the same boat when it comes to wooing shoppers. So, why not partner up with fellow SMBs to offer consumers something extra exciting? Retail partnerships help stretch your marketing budget, while reaching new customers, broadening brand awareness, and increasing sales.
There's several ways to establish a partnership. You can co-sponsor events, cross-sell products, give social media shout-outs to other brands, offer discounts to each other's email subscribers, blog swapping, and co-host webinars.
You can also team up for co-marketing campaigns, like Joybird and Sherwin-Williams did recently. The furniture and paint brands collaborated on a line of matching furniture and paint colors, which they advertised on each other's websites.
It was win-win — the brands interacted with new shoppers, and consumers got some new unique home-decorating tips.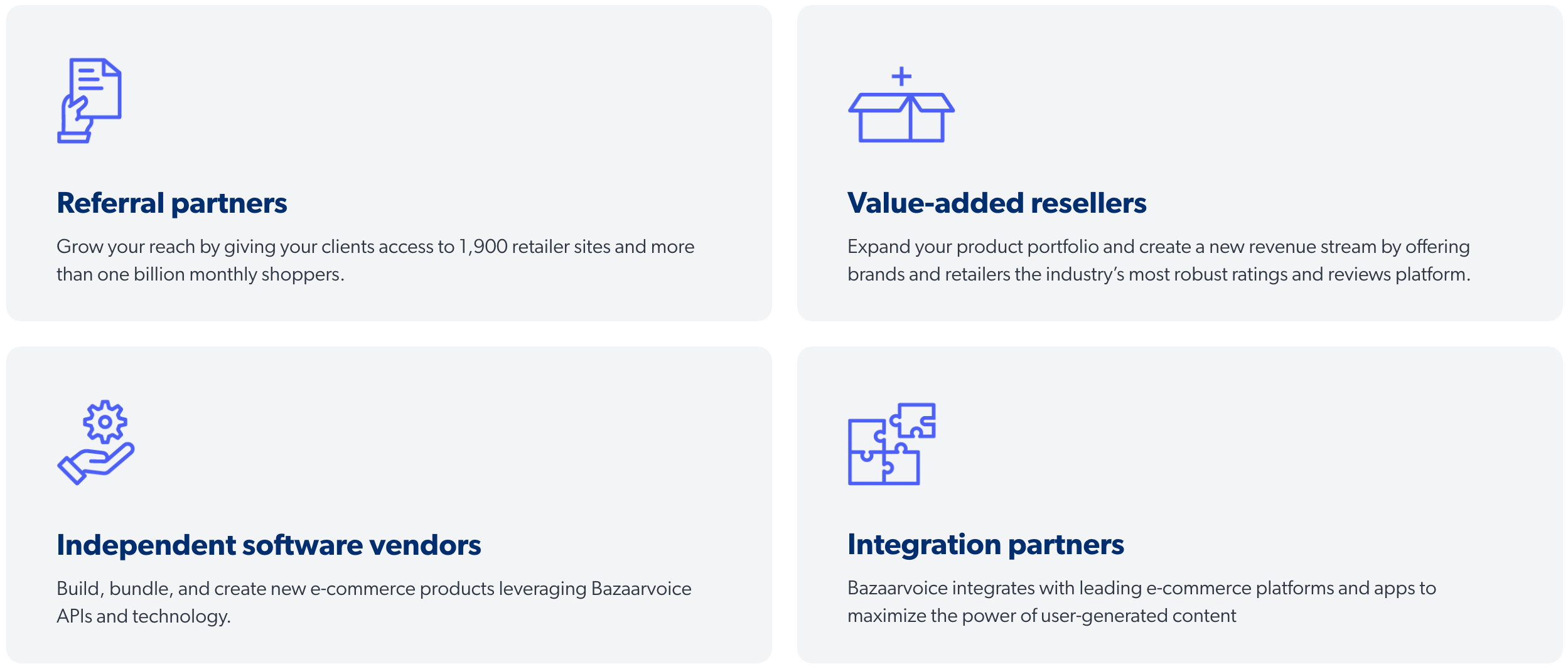 5. Testimonial ads
This is hardly a groundbreaking small business marketing idea but it's one that should definitely be part of your brand strategy it isn't already.
Ratings and reviews are easy and cost-effective to source. Shoppers are already leaving reviews about your products or services, whether on Google, Yelp, or on social media. All you need to do is take those (hopefully positive) words and share them across your different touchpoints:
Social channels
In emails
On product pages
In-store
Testimonial advertising can even be as simple as a quick Retweet:
89% of shoppers consult reviews before making a purchase. Make their job easier and inspire purchasing decisions by displaying them everywhere your shoppers are.
6. Make short-form videos 
Video is a, if not the, top e-commerce driver. Think about all those silly TikTok videos and Instagram Reels that rack up millions of views. No reason why you can't do that, too.
People watch 19 hours of online video a week on average. They're 2x more likely to share video content with their friends, and 88% have decided to buy a product or service after viewing a brand's video.
Videos can be very cheap to produce and feature UGC (i.e., other customers using and reviewing your products), behind-the-scenes footage, tutorials for using products, live streams featuring influencers, or advocacy, like the short video we created for our Primal Kitchen case study below:
Short-form video of 60 seconds or less is consumers' preference. About 90% of marketers are already using short-form videos and plan to increase their investment in the format, and 20% will use it for the first time in 2023.
7. Don't sleep on email marketing 
Sometimes email marketing feels like an ancient relic. But actually, email marketing is a cost-effective revenue driver and customer retention booster. And, the ROI potential is huge — for every $1 spent on email marketing, you'll see a return of $36.
Email is a fantastic tool for increasing UGC, which brings its own set of benefits. You can contact your customers directly to ask them to review an item or create a video testimonial. Featuring UGC from other shoppers in your emails heightens engagement.
L'Oreal for example increased its open rates by 6% when it included reviews in its email subject lines.
8. Be experiential 
Consumers are ready for new and innovative shopping experiences — 98% of consumers value experience over price. Virtual reality (VR) and augmented reality (AR) are some ways to do that. Several major brands, like Sephora and Ikea, have already embraced these technologies. Granted it's not the easiest (or cheapest) technology to implement but VR glasses and AR apps are becoming increasingly affordable marketing tools, so are becoming more accessible for small businesses.
Shoppers enjoy using the tools to shop for furniture, clothing, and makeup, and they want AR and VR in physical stores, too. Consumers also are interested in using the technology on social media to unlock rewards, shop live, and try on or test out products virtually.
Areas of opportunity for small businesses include:
Use AR or VR in-store to drive traffic to digital channels
Foster emotional brand connections with VR storytelling
Incorporate AR experiences into product packaging
9. Employee advocacy
Brands are increasingly using their own employees as influencers — 68% of marketers report having an employee advocacy program on social media. And it makes sense.
As a small business you may not have a trove of employees to turn to. But even if you only have five employees, each with 100 followers on LinkedIn or Instagram, that's another 500 pairs of eyes on your content and branding, at minimum.
It's not just about promotion, either. According to LinkedIn research, employee content garners twice as much engagement.
10. Merge your physical and digital shelf 
E-commerce has grown by leaps and bounds over the past few years. Nowadays, commerce is everywhere. The lines between the physical and digital shelf have blurred.
Most consumers blend online and in-store shopping experiences. When they want to purchase a product online, they turn to the digital shelf for research. But they'll still head to a store to purchase the item. Or, compare prices on their phones while shopping in the store. 30% of shoppers want brick-and-mortar stores to feature virtual displays of reviews and customer photos and offer QR codes that they can read them right there while they shop.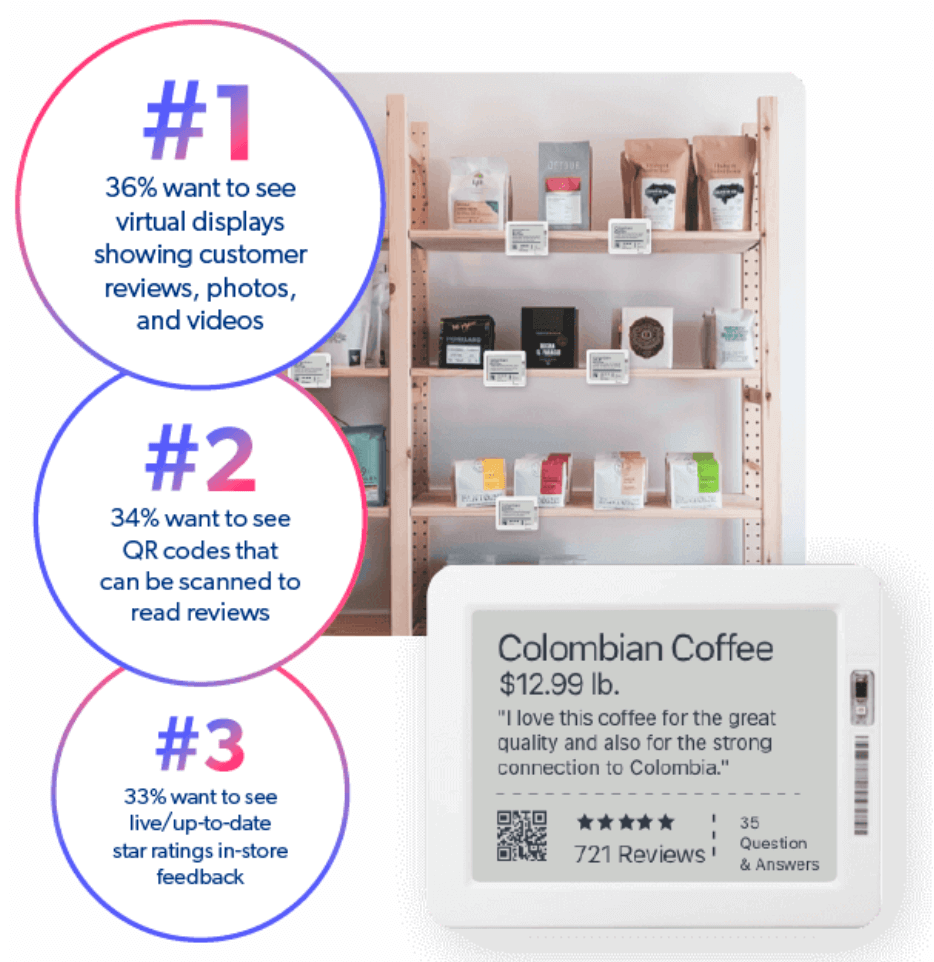 Consumers seek more omnichannel experiences that close the gap between the online and offline worlds. Hosting immersive experiences with AR or VR, pop-up events, or other in-store activities will lure shoppers to your stores and encourage more sales.
11. Lean into in social responsibility 
At a time when 80% of shoppers say they have to trust the brands they buy from, investing in social responsibility will help showcase how trustworthy and authentic you are.
Of the marketers who have socially responsible content plans, 89% plan to increase or maintain that investment in 2023. Social responsibility and transparency matter to consumers, especially younger demographics. About half of millennial and Gen Z consumers want companies to take a stance on social issues, and those stances influence their purchasing decisions.
Think about Patagonia, the cause marketing specialists, and the amount of good press they (rightfully) received after the CEO donated the company to fight climate change.
Creating a consistent message across all channels, focusing on being more inclusive in your initiatives and offerings, and highlighting your mission and the causes you support will resonate with shoppers. And, don't forget about incorporating UGC — it's considered 3x more trustworthy than traditional branded content.
12. Look into using native ads
Native advertising is a type of paid digital advertising that mimics and blends in with organic content, like social posts or videos. It's not an in-your-face ad. Many marketers say native ads are their top ROI generators, and the native ad space is projected to grow by 12.5% this year.
A native ad is typically labeled as "sponsored" or "recommended," and it can come in several forms, like in-feed social media ads, branded editorial content, click-to-watch video ads, recommended content, or programmatic advertising that's automatically generated in a publisher's ad space.
Beauty brand Fresh ran shoppable ads on Instagram during Cyber Week, offering 25% off. The ads blended in with their other content and featured images, videos, and Reels tagged with products.
The campaign generated 8x more views per link click and accounted for 32% of its Instagram and Facebook sales.
13. Ramp up your influencer outreach 
Influencer marketing continues to be an expanding tactic for small businesses. Insider Intelligence predicted that U.S. businesses would spend $5 billion on influencer marketing in 2022 and another $6.2 billion this year.
The reason is simply because it drives results. Consumers trust content from influencers just as much as recommendations from friends and family, and more so than traditional ads. About 60% of shoppers have purchased something based on an influencer's recommendation.
Influencers provide informative and inspirational content that resonates with shoppers. You don't need influencers with millions of followers, either. We've found that everyday social media users and nano- and micro-influencers engage audiences and generate ROI, while accommodating smaller marketing budgets.
Reach out to influencers to share authentic UGC because 53% of shoppers say images from real consumers, rather than professional photography, make them feel more confident in purchasing.
One of the best ways to find your brand's biggest fans is via an influencer community like the Influenster App, a global community of 7 million everyday shoppers.
Cosmetics brand Rimmel used the Influenster App to get new products into the hands of targeted consumers using custom sampling boxes.
The brand has since collected over 1,200 new reviews and nearly 2,500 social media posts, which has led to a 44% sales lift for the business.
Low cost small business marketing ideas
The above ideas are no doubt highly beneficial marketing ideas for your small business (or business of any size really), but most will require you to spend at least some capital, whether that's money or hours. Even if it's not a lot, costs can build up.
But what about very low cost, or even free, marketing efforts, for those of you with little-to-no marketing budget? Well there's plenty of those too.
Hashtag contests ask participants to post content on social media with a specific hashtag as their entry into a contest. Not only are they effective for engaging followers, but they also enable you to collect UGC for free
Set up a free Google My Business account so that your business will show up on Google Maps and Google Local Search
Boost brand credibility and drive sales by applying for business awards and displaying them on your website
Post on social media more — this seems obvious but brands often tend to focus only on one channel when they could be doing so much more. Build brand awareness with LinkedIn posts, drive traffic to blogs with Instagram links, jump on the latest TikTok trends, host giveaways on Facebook, to name a few
Incentivize current customers to become repeat buyers with a referral program that offers discounts or free gifts in exchange for bringing in new customers
Small business marketing ideas to ramp up in 2023
Today's e-commerce landscape is one, big connected marketplace where commerce is always-on, and everywhere all at once. To win over shoppers, you'll need a strong content supply chain packed full of authentic content that demonstrates the value of spending on your products.
That means your 2023 marketing strategy should revolve around user-generated content. Want to know the value UGC can provide your small business and the potential ROI it brings?
Find out for yourself with our UGC value calculator tool.