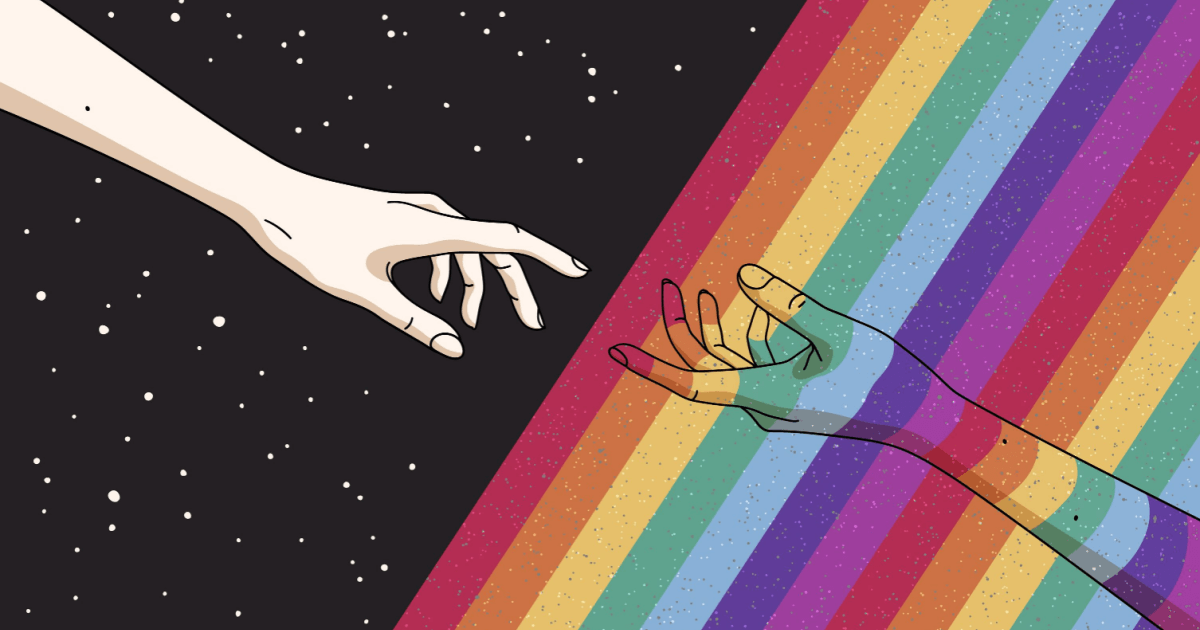 Nowadays, we're living in an influence economy and influencer marketing is here to stay. For your business to thrive, you need to learn how to reach out to influencers — and get a yes in return.
In 2018, Warby Parker began working with Warby Parker-wearing musicians, authors, chefs, and other creative individuals to showcase what its customers accomplish.
In addition to making sponsored posts, the influencers were featured on the brand's Wearing Warby page, where customers could learn about the influencers, watch them try on various frames, and get product suggestions to help them create a similar look.
The campaign began with just seven influencers and resulted in more than 55,000 likes on Instagram and an average engagement rate of nearly 3.5%. It was such a success that the #WearingWarby campaign continues today.
Why was it so effective? Because it's authentic and mutually beneficial for both Warby and influencers. The brand specifically reached out to influencers who were already fans of the brand and had made non-sponsored posts featuring its product. And it gave them the freedom to make their #WearingWarby posts using their own voice and aesthetic, so it fit organically into their feeds and appealed to their audiences.
8 ways to reach out to influencers
If your brand wants to follow Warby Parker's example and launch a successful influencer campaign that's truly a partnership, you first need to know how to reach out to influencers and make them an offer that piques their interest. Here's how to do it
1. Follow them
When it comes to influencer outreach, it's important to take the time to establish a relationship before making contact. Especially if this is the first time you've reached out to that influencer.
So, once you've identified the best influencers for your brand, follow them on the social network you'd like to work with them on. This shows that you're a fan of their work, and it gives them a heads-up that their content has caught your brand's eye. It's also best practice to familiarize yourself with the influencer past collaborations, voice/tone, and to put yourself in the perspective of the audience. 
2. Engage with the influencer's content
Start by liking your desired influencer's posts and leave comments, especially on posts that caught your interest because they're a good fit for your brand. This illustrates that you're not only familiar with the influencer's work but that you're also a fan.
Influencer Nikiya Palombi, who has more than 9,000 Instagram followers, says it's especially important to her that a brand leaves comments. "It shows that a brand actually took the time to look at my photography style and makes me feel like they are truly interested in what I bring to the table as a creator and not just mass emailing," she says.
3. Contact them via email
Just because an influencer's amazing Instagram content is the reason you want to work with them, it doesn't necessarily mean that's where you should contact them. If you want to reach out to influencers, do it properly. Ini Ikpe, the creator of SuitGrid, politely begs brands, "Don't slide in my DM. Right now, I have about 35 messages I haven't even looked at."
"In the past when people have DM'd me, it doesn't feel professional," says Dan Whalen, whose food posts have amassed him more than 13,000 followers. "If I love a brand or concept for a partnership, I am happy to work with them no matter how they reach out, but emails have always been more professional and ended up in stronger relationships."
Plus, if the influencer isn't following your brand, your DM will end up in their "Request" inbox and may go unnoticed.
To find an influencer's email address, check their Instagram bio or their website. If you can't find contact information, comment on one of their posts and ask them to share their email address. Your DMs are not the place to discuss budget, usage or exclusivity. Influencers are running a business and email is the best place to get aligned on all aspects of a collaboration.
4. Craft a compelling subject line
Influencers, even micro-influencers, receive many inquiries.
So, make it easy for them to scan your subject line by mentioning your brand and "collaboration" in the headline, suggests Ikpe. These keywords help the influencer quickly understand the nature of your request, so they're more likely to open the message and respond to it.
Additionally, the subject is a great place to disclose that this collaboration is a sponsored opportunity, which stands out to an influencer who might not be open to working on unpaid collaborations.
5. Send a clear, enthusiastic message
Some brands may try to pique an influencer's interest by holding back details, but this is a common frustration for influencers. After all, no one better knows how to reach out to influencers than influencers themselves. "I like brands that provide the details right away so I know what the whole offer is without having to ask questions or confirm things," says Mikaela Heilman, who has over 10,000 followers.
While you don't have to delve into all the details of the campaign in your initial message, be upfront about what you're proposing. Explain if the campaign is paid, what you're asking of the influencer, and what your timeline is. Make sure to specify the deliverables, the platforms you wish to collaborate on and what the goal of the project is. Also be sure to share overall messaging about your brand, or the brand you're working on behalf of, along with the brand's social channels so that they can explore independently and gauge their interest.
Your message should also communicate enthusiasm about your brand, the influencer's content, and a potential partnership. Influencers want to participate in exciting collaborations, so the tone of your message should convey that this is an opportunity they don't want to miss out on.
Influencers are like artists, so when you reach out to them, what you're offering has to feel cool," says David Dundas, founder of HelloConvo. "You have to craft a message that sells your brand, and you also need a clear call to action like, 'Can we send you this product to try out?' Make it easy for the influencer to say yes. Then you've already secured a micro-commitment."
6. Share compensation details
When you initially reach out to your prospective influencers, be upfront about how your brand will provide compensation.
"Making it really clear if it's a product exchange or paid is important in the first outreach," says Anie Delgado, who has more than 39,000 Instagram followers.
While you can detail the exact amount you've budgeted for a sponsored post, for example, you don't have to. Simply convey that the sponsorship will be paid and ask for the influencer's rates or let them know that pay is negotiable.
And while money is important, it isn't everything. The one thing every influencer we interviewed agreed on is this: The brand has to be a good fit.
"For me the ultimate decision comes down to the product and if the brand is inline with my personal values," Palombi says.
7. Provide product samples without expectations
Offer to send an influencer free products to help them get acquainted with your brand and its offerings — and don't ask them to post about it for free. Creating content requires an influencer's time and work, and that's an exchange of services that most will expect to be paid for.
"I hate when a brand reaches out to me and says something like, 'We'll give you X products, a code, and all you have to do is pay for shipping,'" says Palombi. "If you can't pay for shipping, you're not taking yourself seriously and you're certainly not going to take my time seriously."
If your brand wants to send your products to an influencer, do so with no expectations other than to introduce them to your company. Offer them a few product choices beforehand to show that you value their opinion. Plus, if it's a product that already piques their interest, they're likely to post about it.
"I usually like to look at the brand to see if we'll actually use their products and if the brand resonates with us," says Karen Nguyen, whose cat Waffles (😻) has more than 9,000 Instagram followers. "We love brands that reach out to tell us that they want us to try their products and to browse through their site to see if there's anything that we find interesting."
The product sampling stage is crucial, as in this stage it's important to give influencers an easy out. If an influencer finds through a product trial that this particular product isn't the best fit for them, be understanding. For influencers and for the brand, it's crucial to allow influencers to speak authentically. The influencer's following is familiar with how they speak about and present a product they love — it's obvious when an influencer is only working with a brand because of the compensation attached.
If an influencer doesn't love a product, revisit their partnership for a different campaign and try to find an influencer who is a better fit.
8. Give influencers creative freedom
Influencers spend a lot of time and effort curating their own brand's voice and look. So, it can really turn them off to have a company dictate exactly what to say.
Delgado says she appreciates it when a brand lets her express herself and her opinions in her own words. And she says her followers can definitely tell the difference between a caption she wrote herself and one meticulously crafted by a brand.
"If I am rambling off things the brand told me to say, my audience can tell it's not as authentic," she says.
And when a post doesn't seem authentic to an influencer's followers, it's going to impact your partnership. For example, the post may get lower engagement and affect your overall ROI. In the worst case scenario, the influencer might face backlash from their followers.
If you enter partnership with influencers, let them know the features and benefits of the product up front and then work together on a concept that allows the Influencer to breathe their own life into the content. Provide key information that an influencer may lean on, but do not provide a script.
Knowing how to reach out to influencers is key
The power of social media influencers is undeniable. In fact, 89% of marketers say the ROI from working with influencers is comparable to or better than other marketing channels.
But to get the best results out of your brand's partnerships, you have to know how to reach out to influencers.
So, approach every influencer mindfully and thoughtfully, regardless of the size of their following. This will not only increase the chances that the influencer will accept your offer, but it'll also set the tone for a mutually beneficial relationship.
Now that you know how to reach out to influencers and get a yes in return, it's time to put strategy in action. The best way to get started is to tap into an existing community of influencers.
The Influenster App, an end-to-end influencer marketing platform of over 7.5 million members, can pair you with the exact influencer for your specific requirements. Read more about it here or get in touch directly below to learn more.
Request a demo