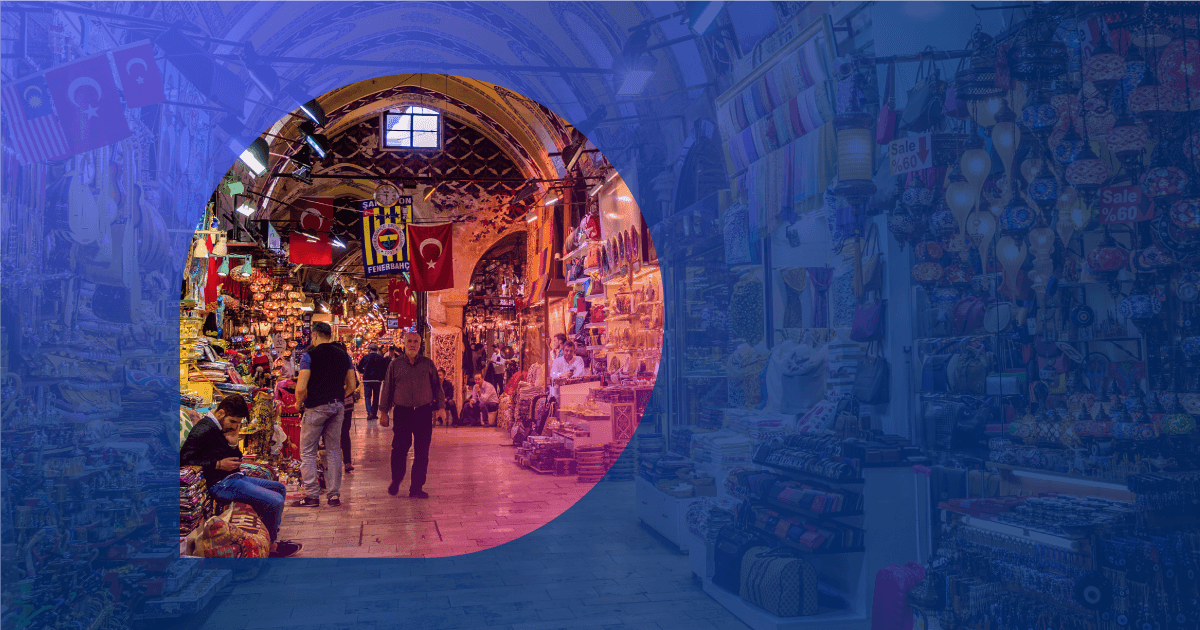 Here I'm going to breakdown the new connected marketplace — what it means, and why it matters for your brand.
I was recently on a work tour visiting Europe. Having spent years in the field throughout my career, I savor meeting real people, experiencing local vibes, picking up on-the-ground insights, and learning firsthand by listening to what customers are saying (and advising).
My family and friends often ask if I'm exhausted from work trips, particularly when they're extensive and far away from home. On the contrary, I feel charged, energized, and exuberated. There's something about human-to-human interaction in real-time, live settings that somehow electrifies me and those around me.
This brings me back to my current state of mind on the evolution of commerce, my role here at Bazaarvoice, and our vision of making shopping radically transparent. It all threads on a single premise — the power of the voice of the customer, your brand's #bazaarvoice.
The original bazaar
Step into the original bazaar, a marketplace where vendors and shoppers convened. It was hustling and bustling. Think Istanbul. Think Marrakesh. Or imagine the scene in an Indiana Jones movie where Harrison Ford arrives at a buzzing bazaar where shoppers gather to find their next favorite thing.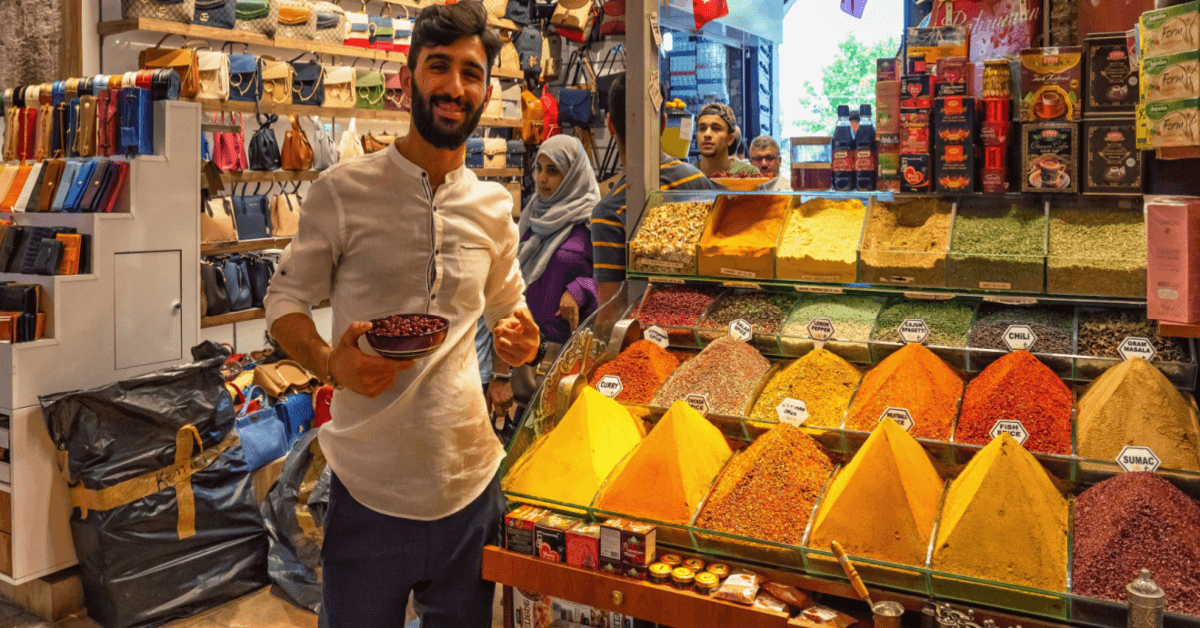 At the risk of dating myself, I grew up in the era of the traditional bazaar in Hong Kong where vendors and shoppers were face-to-face, conversational, and serious bargaining and exchanges happened in real-time and in person. Vendors shouted out to get shoppers' attention. The voice that mattered was that of the consumer.
It was a simple, human-to-human connection. It was personal and experiential. And it was built on the power of the voice of the bazaar.
With the arrival of new media — newspapers, radios, and TVs — brands flourished with mass advertising in a one-to-many broadcast approach of informing shoppers about your brands and products. Commerce became segregated, channels became explicit, and brand monologue took over. Merchant and brand voices ruled in the era of mass marketing. Commerce became impersonal, and the power of the bazaar shifted back to merchants and brands.
With no way to be part of the conversation, shoppers lost their voice. Until…
The new connected marketplace
Digital transformation accelerated the adoption of always-on digital marketing and e-commerce offerings eased shopping and purchases. All of a sudden, selling and buying are no longer confined by store hours or when agents are available to take calls. And, with the rise of the $1 trillion social commerce industry, the voice of the customer is returning in full force, creating a different and radically transparent commerce environment — the new connected bazaar.
In this new connected marketplace, personal human connections and communications are back. Channels are blended. Commerce is everywhere and experiential. It's where authenticity is practiced and shoppers have lots to say. Brands must now engage with real voices, in real terms, in real-time, in a consumer-to-consumer world.
In our Bazaarvoice Shopper Experience Index 2022, an annual, global report into consumer behavior, we asked over 7,000 consumers, "What advertisement would compel you most to purchase a product?"
32% said ads don't work on them
22% find ads with a shopper's review compelling
18% find ads with a shopper's photo compelling
The truth is consumers are more effective in selling products than brands. And influencers and communities have become the centerpiece of effective online, offline, and in-store commerce.
As marketers, we're biased toward creating branded content. We've spent a sizable percentage of our budget and time creating branded content. In 2021 alone, brands spent $7 billion on advertising to inform and influence consumer behavior.
Yet, shoppers want to hear from other shoppers. 83% of shoppers surveyed in our Shopper Experience Index 2022 trust organic posts from influencers more than sponsored posts. And user-generated content (UGC) outperforms branded content on all counts, authenticity included.
Commerce is continually evolving. With one constant: Direct human communication and connection is key.
Maybe it's time for us to balance our content supply chain with a balanced mix of user-generated and branded content, meeting consumer demand for trusted, authentic content.
Essentially, you have to find your bazaar voice.
Four reasons you need to find your bazaar voice
If you're assessing the value of UGC and the power of your brand's #bazaarvoice, you should consider the following.
1. Power of the voice of the customer returns in full force
The power of the voice of the customer has returned in full force — 78% of shoppers say product reviews from other shoppers are most influential to their purchases. Commerce is everywhere, and social natives are shaping the future of everything. Their voices are loud and clear, and they're demanding more than ever before. They want brands to be more transparent, more responsive, and more authentic. And they're willing to pay for it. Brands that don't listen to their customers will be left behind.
And we see our own customers reaping the rewards of the connected marketplace. For example, since partnering with Bazaarvoice, Urban Barn, a furniture and décor company, has seen a:
270% lift in time on site
59% lift in conversion rate
29% lift in average order value
2. Commerce is everywhere 
Our point of view is that wherever there's a shopper and there's something that they want, there's potential for commerce to happen. Commerce is everywhere, beyond digital, beyond social, and beyond stores. In our 2022 Shopper Experience Index, 64% of shoppers said a hybrid method of shopping (in-store and online) has been the primary way of shopping for the past six months. And 65% research online before entering a store.
Forget about the notion of digital commerce, social commerce et al. There's only "commerce."
Commerce is anywhere your products are and wherever consumers can find you, so the shelf is "everywhere" in that sense.
3. Rise of the Authenticity Movement
Consumers are 2.4x more likely to say UGC is more authentic than branded content. That's why UGC delivers uplift to sales that we see today. And Bazaarvoice's own research tells us that visitors who engage with any UGC see conversion lifts of up to 144%.
But our customers also know that authenticity is sacrosanct.
One of the things we are not willing to sacrifice is authenticity…

Alyssa Thomas, Director of Product, Content as Commerce, Walmart.com
In order for UGC to play a meaningful part of the shopper journey it has to be authentic. Anything else won't do. If customers believe that the photos, reviews, or questions and answers on your products are fake, then you run the risk of losing trust. Which is why we all invest in reviews and this kind of content in the first place.
And actually why Bazaarvoice exists.
4. Social natives are shaping the future of everything
Social natives are shaping the future of everything, and their voices are being heard loud and clear. Nearly 50% of Gen Z individuals like to contribute to product reviews. I know because I have two of them at home. They're comfortable communicating in a way previous generations are not. They tell me everything. And they love to share their opinions and experiences online.
Champion authentic voices of the marketplace
Businesses need to seize the power of their customers' authentic voices in order to stay relevant and continue to thrive. Those who don't will quickly find themselves falling behind in today's competitive landscape.
So supercharge your commerce engine by finding your bazaar voice. And reap the benefits of the new connected marketplace.
Now learn more about where brands and retailers should lean in next as I breakdown the Shopper Experience Index 2022. Or read the full report for yourself below.