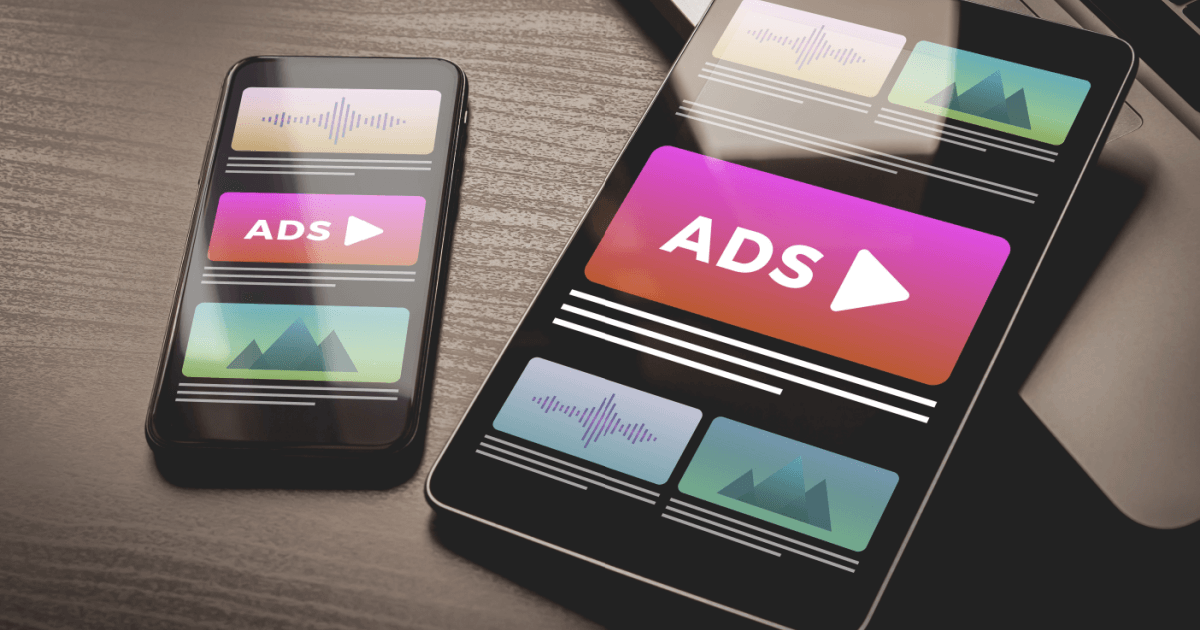 Hear me out: Native advertising is the Where's Waldo (Where's Wally, to our British readers) of digital marketing. It's not exactly camouflage, but it blends in with its surroundings. It's not hiding, but it's not immediately noticeable. And like Waldo, good native advertising reveals what online users are searching for.
Find out how native advertising can benefit your business and see how successful brands have put it into action.
Chapters:
---
---
In recent years, new developments have shaken up the digital ad space. The rising consumer demand for authenticity has shifted the focus away from traditional display ads. Instead, shoppers want to see brands promote content they can trust, like user-generated content (UGC) from other customers. From our own Bazaarvoice Network data, we see a 135% increase in conversion rate when shoppers engage with content from their peers and a 164% increase in revenue per visitor.
Native advertising offers brands a way to target and reach a wider audience with promoted content that consumers actually engage with, not ignore. Native ads seamlessly integrate with the style, voice, and aesthetic of whichever platform they appear in.
And better yet: consumers know that they're ads, and don't care. A Stanford Graduate School of Business study found that consumers can identify native ads, and they still influence purchase decisions. The trick is making the ad content relevant, interesting, and useful instead of just salesy. Read on to learn how.
What is native advertising?
Native advertising is a type of paid digital advertising designed to imitate a publisher's overall content. It doesn't stand out as an ad. It fits "natively" with the form and function of the website or channel where it appears.
As a more subtle ad format, native advertising doesn't disrupt the user experience, but rather guides shoppers along their path to purchase in a helpful way. While native ads aren't obviously ads at first glance, they have labels like "sponsored" and "recommended," or they might have a small icon indicating an ad.
Native ads can come in many forms. Some types of native advertising include:
In-feed ads on social media or websites
Search engine ads that appear at the top of search results
Branded editorial content, like articles and blog posts on the open web
Recommended content often on the side or below similar articles or posts
Click-to-watch video ads
Carousel ads that display multiple products
Programmatic advertising that automatically generates in publisher ad space
Native advertising spend in the U.S. has been on a steady incline since 2016, reaching nearly $53 billion by the end of 2020. The native advertising industry is expected to grow by 12.5% in 2023. This is an area to watch for continued growth over time. You can bet your competitors already are.
Why should you consider native advertising?
Flashy, conspicuous advertising is out. The era of unobtrusive ads with big impact is upon us. But what are the specific benefits of native advertising, you may ask? Different ad types have their own unique advantages.
First off, ad fatigue is real. This occurs when users become desensitized or even turned off by your ads from seeing them too much. As a result, your CTR and customer sentiment suffers. While native ads are paid content, they aren't in your face about it. In fact, native advertising is considered the "least intrusive form of advertising."
Not only do native ads take a softer approach to selling, but they offer the gift of context. Unlike most display ads that can feel randomly placed, pushy, and lack clarity, native ads make sense. The content of native ads, and their logical placement grouped with similar content resonates with users. According to Outbrain, native ads are 62% easier to comprehend than display ads, and 31% easier than social ads.
Native video ads increase brand performance in several ways, according to a Kantar study. Specifically, brand awareness increased by 25% when participants engaged with native video ads. Additionally, native video ads boosted brand favorability more than the other ad types in the study.
Regarding trustworthiness, a recent Outbrain study found that 68% of consumers trust native advertising in an editorial context, compared to 55% for social media ads. This means that customers gravitate towards branded blog posts, articles, and lists, so sponsored content marketing can go a long way with customers.
And when it comes to the bottom line, native ads increase purchase intent by 18%. So, from revenue to brand awareness, native advertising delivers.
Native advertising best practices
How do you get all these great results? Follow essential best practices to optimize your native advertising strategy. Here's the top factors to keep in mind.
1. Follow data privacy guidelines 
As data privacy tightens and third-party data tracking phases out, advertisers must rely on first-party data for targeting. To that end, whether you manage native campaigns in-house or use a partner, make sure the data you use is safe, secure, and scalable.
2. Package your ads with context
The reason that native advertising works so well is that it stands strong on its own and with the publisher's surrounding content. Native content should have a clear message and CTA while being relevant to and complementing the other content on the page, feed, or screen.
Whether your native ad links to a product page or blog post, make sure it has a clear title, description, and CTA. The content that the ad sends consumers to should be relevant and deliver on the ad's promise. The content should also serve a purpose for the audience and make them glad they clicked the ad. In the case of native advertising, the purpose is to inspire, persuade, and validate a customer's purchase decision.
Video ads arguably provide the most native value, as long as they're optimized with a headline and other contextual info. Native video ads with clear, informative headlines increase brand awareness by 16% and message comprehension by 54% compared to ones without headlines. Video ads should be displayed along with comparable topics on news and other editorial sites to improve customer experience and optimize performance.
3. Ensure authenticity 
The draw of high quality native ads is that they're authentic. Consumers engage with them because they are interested in the fresh, original content that speaks to their interests. Audiences want the type of authenticity found in native advertising because they can trust it.
The criteria for the "trust-based approach" to native advertising includes relevancy, helpful information, sparking curiosity, and delivering value before asking for the transaction. When you have all of those components in place, click-through rates can increase by 5-10x.
Featuring UGC like customer reviews and images in your ads is an effective way to make them authentic. UGC represents brands and products by real customers in the real world. It's honest and genuine. In a survey of over 7,000 global shoppers, 53% of respondents said UGC imagery makes them more confident in their purchasing decisions than professional photography. And another 40% said UGC makes them more likely to buy a product from an ad. Not only does UGC champion the authenticity shoppers that crave, it also inspires them to make more purchases.
4. Focus on mobile
Creating mobile-friendly native ads and distributing them on mobile devices should be a priority. Mobile ads make up the majority of all native advertising. Native mobile ad types include in-search ads, mobile video ads, content recommendation widgets, and sponsored content.
It's important to format mobile ads properly to preserve all their assets and correctly display them. Feeds are the most popular mobile design layout for browsing and exploring new content. They are easy to follow and visually organized, creating a high quality user experience. This makes in-feed ads an appealing option for advertisers. Google's checklist for designing native mobile ads includes:
Align ads to a mobile-friendly grid
Match the font size and typeface with the website's
Fill the ad space with an image, title, description, and CTA without crowding it
Label the content as an ad with copy like "sponsored" or a badge
5. Track performance
Combining organic strategy with paid promotion can drive a huge range of benefits for your brand. To determine exactly what those are, be sure to regularly track the performance of your native ads. Your essential key performance indicators (KPIs) depend on what the goals for your campaigns are. Your goals might be to:
Drive sales
Boost brand awareness
Increase engagement like sign ups and subscriptions
Some metrics to keep an eye on include CTR, return on ad spend (ROAS), ad impressions, website visits, and engagement conversions.
6 native advertising examples
Native advertising is a versatile tool with plenty of effective applications. It's a way to amplify the organic content you already have, or create new content for native campaigns. As the world of technology and marketing evolves, so will the scope of native advertising.
The following examples show brands that have tested some of the best native ad formats available with serious business results.
Reiss: Branded content
Reiss is a global fashion brand that promoted its rich, stylized blog content with native ads. The Reiss blog has a lot of eye-catching editorial, including curated featured looks, gift guides, lifestyle features, and style tips.
To get more qualified visitors to its blog, Reiss amplified its content across a network of sites with similar audiences. A past campaign resulted in a 36% increase in average order value and over 87,000 clicks to the blog.
Rebel: Click-to-watch video
Rebel, the Australian sporting goods retailer, leveraged native video ads to bring in more high intent traffic to its e-commerce website. The click-to-watch format preserves the unobtrusive nature of native ads, allowing the user to actively opt in to watch the video. A headline, Rebel's logo, and a CTA accompanies the ads to provide effective context for the viewer.
These campaigns were featured on major sites like Nine Group, Sky News, and MSN, targeted to consumers interested in fitness and health content. The ads earned a massive 20% in-player CTR and drove 21,000 unique visitors per month to the Rebel site.
Swiss Sense: In-feed ad
Swiss Sense's in-feed media ads are a classic example of native advertising. The leading European bedding and mattress retailer placed clean digital ads with prominent images and persuasive CTAs on a number of editorial sites. Their goal was to drive traffic to their bed configurator page where visitors could design their own custom boxspring.
E-commerce business became an increasing priority for Swiss Sense, especially after the pandemic when shopping habits shifted more online. The ads resulted in a 76% increase in qualified users, a 300% increase in bed configurator page visits, and a 75% decrease in cost per acquisition to the bed configurator page.
Isle of Paradise: TikTok Spark Ads
Vegan beauty brand Isle of Paradise already had a strong organic presence on TikTok before they started running ads on the platform. During a typically slow sales season, the brand leveraged TikTok's native ad format, Spark Ads, to increase sales for one of its top products, Glow Drops.
They tapped TikTok's Creator Marketplace to find diverse creators to make new videos, and sourced creators who had already made content about the product. The ads incorporated both new and existing videos.
Repurposing another creator's TikTok content in Spark Ads is a seamless way to leverage the authenticity and impact of UGC. Spark Ads look like regular TikToks from brands, but they are able to include CTAs with a preview of the landing page associated with the ad to increase CTR. Isle of Paradise's Spark Ads were a huge success, resulting in a 500% ROI, 68% in weekly revenue compared to the previous nine weeks, and 45 million video views.
When selecting which TikTok videos to include in a Spark Ad, TikTok recommends the following tips:
Feature TikToks that will reinforce your brand message
Find other creators' content that is relevant to your target audience, even outside your niche
Include videos that already have strong organic performance
Use the Trend Discovery Tool to find out what's currently popular on TikTok, including music and content types
Adidas: Native audio
These days, with music and podcast streaming being all the rage, native ads are no longer just for visual formats. Native audio ads exemplify authentic and natural advertising. It's a familiar concept, especially to generations before Gen Z who grew up hearing radio ads.
Podcast hosts can read native ads for a totally organic delivery, or it can be in the form of a brand-read ad. The ads should be placed within music and podcast streams that make sense for the audience. Relevant targeting is key for audio. According to Spotify research, ad recall is higher for 75% of listeners when ads match "the moment or setting." For example, ads for food brands during cooking podcasts or ads for workout equipment during fitness podcasts.
One Adidas campaign shows the innovative possibilities of native audio advertising. Partnering with Spotify, Adidas created a custom interactive experience for shoppers to promote their new Nite Joggers product.
The campaign involved creating a personalized playlist based on and informed by the customer's listening habits. Spotify would then recommend the playlist to the user, which included Adidas branding and CTAs throughout. The campaign resulted in over 32 million impressions and a unique reach of 9 million.
Fresh: Social Commerce
When you pay to promote social commerce posts, they become shoppable ads, which is a form of native advertising and a point of purchase all in one. Fresh had their most successful Cyber Week yet in 2021 by running shoppable ads on Instagram. The brand ran ads tagged with their products from October-December, and during Cyber Week, they offered 25% off of products in their Instagram Shop.
The ad content fit right in with the rest of their Instagram feed and appeared as regular organic content. They used a variety of static posts, videos, and Reels, all tagged with products so shoppers could make purchases natively within the app. The ads tagged with products accounted for 32% of their Instagram and Facebook sales. These ads produced 8x more content views per link click, compared to other ad types during that period.
Fortune favors the patient
Native campaigns can be cost-effective and lower customer acquisition costs. But if you don't see immediate results, don't fret. Continue to track your performance, and optimize your campaigns and overall strategy. You may see significant results later on. For reference, native campaigns that are older than six months have a 36% lower average cost per click than ones running for less than six months.
In a time when digital ads aren't actually changing behavior or inspiring purchases, native advertising can be what you need to turn your marketing fortunes around. The biggest brands are doing so by turning to user-generated content platforms, so they can populate native ads with authentic content that inspires purchases.
---
Did you know, of the $3 billion spent on PPC ads annually, the average CTR is only 2.35%?