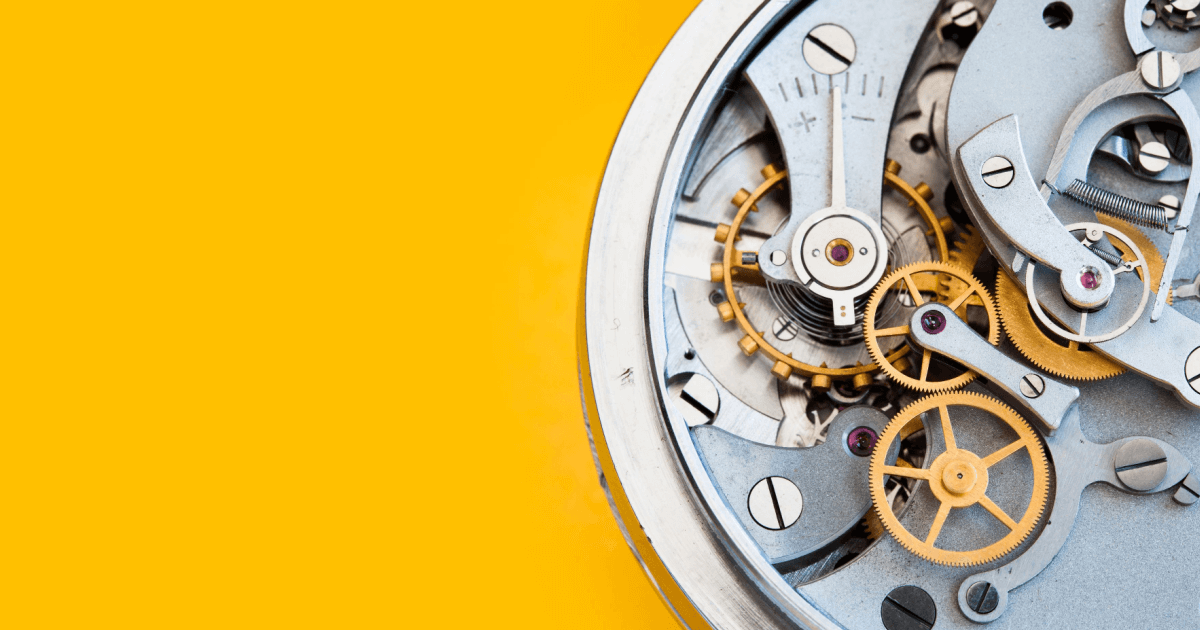 Q: What do escalators, automatic wipers, and marketing automation have in common? A: They're all there to make life easier for humans. As a business that specializes in marketing automation tools, we're here to show you how the right marketing automation strategy can make your life as breezy as riding an escalator.
Chapters:
---
The only constant in life is change — or in the e-commerce industry's case, total digital transformation.
Marketing automation is an essential conductor of a huge range of digital operations required to meet consumer demand and the latest industry standards. Companies know they need to adopt marketing automation strategy, but many don't know how.
According to the McKinsey Global Survey, there's an increase in the number of companies using automation technologies (70%), "yet few of these companies have achieved automation's full potential." Most respondents agree they can implement automation for some of their organizations' tasks, but less than 20% have applied it more extensively across departments.
It will take a mindset shift and concerted effort for companies to widely introduce marketing automation. The ones that do will improve customer and employee satisfaction and ultimately grow their business. The survey respondents who had the most success with automation were the ones who made it a business priority. So, to borrow another trope, you have to go big or go home.
Find out how to craft and execute an effective marketing automation strategy that will make your business run more smoothly, efficiently, and successfully.
What is marketing automation?
Essentially, marketing automation performs marketing tasks based on triggers. Software designed for these purposes manages tasks and stores the customer data necessary to execute and measure them.
It's a way to mechanize, streamline, and expedite targeted, data-driven marketing campaigns. Marketing automation can take over mechanical and repetitive day-to-day tasks from individuals, such as:
Data visualization
Content creation
AI powered personalization
Managing and segmenting email lists
Manually launching individual social media campaigns
Running paid ads campaigns
Automating tasks like these gives marketers and other team members space and time to focus on other priorities (that are likely a better use of their time 🕰).
Marketing automation is a crucial tool for delivering personalized content to customize the online shopping experience for your e-commerce site and app users. It does this by generating messages and notifications based on consumer data like website activity and purchase history.
It also provides real-time insights based on campaign results, so you can quickly and easily adjust and optimize targeting, messaging, and other details of your strategy as needed.
Benefits of marketing automation
Allowing digital tools to complete sometimes tedious yet impactful tasks has many benefits. Perhaps the most obvious is that your team doesn't have to do them. You have to set up the tasks and monitor them, but the software does most of the work — and fast. Because time is money, this means the technology investment is definitely worth the saved operation costs and increased team productivity in other areas.
Automation also enables personalized campaigns, improved targeting, lead generation, better customer experience, higher average order values (AOV) and conversions. And it provides rich customer data on demographics and behavior.
The following chart shows the top benefits of marketing automation observed by global marketers who integrate it into their strategies.
Regardless of these coveted outcomes, marketing automation is becoming more of a necessity for e-commerce brands and retailers to keep up with current trends and stay competitive. If you're not automating, you're not going to be as quick and nimble as the other guy.
How to implement a thoughtful marketing automation strategy
Before you enforce marketing automation as quickly and vigorously as possible, make a plan first. It might be tempting to forge ahead at full speed, but you need to be intentional about where and how to focus your automation efforts for the best results.
1. Define the goals for your marketing automation strategy
Any good marketing strategy starts by defining what goals it wants to achieve, and the tactics should align with those goals. To identify your automation goals, start with the weaknesses and unmet needs in your current marketing program. That will guide all the actions you take to overcome those pain points and meet your goals, including what campaign types and channels you lean on for automation.
Setting the goals for your marketing automation strategy will provide the "why," which is where the real value is. This will also help you orchestrate your strategy. Orchestration means intentionally setting up the steps for automation, including the specific action that triggers each task.
Creating bandwidth and reducing task overload to prevent employee burnout is an example of a primary goal for your automation strategy. You could further refine that goal by thinking about what in particular your team is spending time on that's keeping them from doing their best and most fulfilling work. This is already a leading goal for 78% of marketers who welcome the chance to hand off tasks to digital tools so they can devote more time to other priorities.
The need to provide online shoppers with a more personalized experience could be another important goal. In that case, you could consider automated personalization tactics — think targeted product recommendations and review request emails that feature product info and reviews based on shoppers' website activity.
The uses of marketing automation extend beyond marketing too, so other departments should collaborate on the best ways to leverage the tools you have. For example, SMS marketing and live chat are two automation possibilities that can provide significant support to your customer service team.
2. Decide what automation types and channels to leverage
Once you've established your goals, drill down on the channels that will produce the desired results. Below shows the current top channels used for marketing automation worldwide. Let's dig deeper into the use-cases of some of these top channels.
Email marketing
Email marketing is the top channel for automated campaigns worldwide, probably because it's a main driver of customer acquisition and retention. Despite of what maybe some marketers think, email is still a versatile tool for sending targeted and relevant automated campaigns to customers. There's many triggers you can program to deploy a variety of different emails.
A big one is abandoned cart emails, prompted when a customer adds items to their online shopping cart but doesn't follow through with the purchase. Email is also effective for generating product reviews that will encourage other shoppers to make purchases. These types of emails can increase product review volume by a whopping 4–9x. You can set a review collection email trigger for when an order has been delivered or a few days after, for example.
Social media marketing
Social media marketing is critical to the success of digital brands and retailers. Leveraging marketing automation in conjunction with social media will supercharge its results. There's many reasons to focus on social as an automation channel. Those include:
Making tasks more efficient and manageable
Increasing engagement
Gaining more awareness of mentions and feedback about your brand
Analyzing campaign performance
Social automation tools allow you to manage all of your different accounts in one dashboard. You can schedule posts on the days and times when most of your followers are active on each channel. You can easily follow mentions, keywords, and hashtags to find opportunities for engagement and discover customer insights about your products. And you can access analytics to measure your KPIs, like follower growth, reach, and engagement.
You can also automate certain social commerce functions to strengthen connections with your customers on social. For example, if a customer clicks the Like2Buy link in your Instagram store, you can collect their contact info to retarget them with relevant emails featuring products and promotions they would be interested in.
Certain social commerce tools will also segment your current customers on social into categories and identify new audiences based on the qualities of your current email list.
Landing pages
The primary purposes of landing page automation are lead generation and lead nurturing. First, you build a landing page for a specific purpose, like to attract shoppers to your rewards program, monthly subscription option, or new product collection. Then, you integrate that landing page with your automation platform. Finally, you assign actions to certain triggers, for example:
Collecting zero-party data when a customer fills out a form
Segmenting customers based on the product or service they're signing up for
Adding subscribers to an email list
Adding leads to a customer relationship management (CRM) platform
Sending a review request email, like a welcome or FAQ email
Cross-selling and upselling
Cross-selling and upselling are fundamental marketing automation strategy tactics for increasing AOV and conversions across your e-commerce site. Product recommendations labeled with calls to action (CTAs) like "you might also like," "people also bought," and "based on your past orders" are examples of cross- and upselling.
These automated prompts appear to your website visitors based on triggers like a product page visit, adding an item to a shopping cart, or a checkout page visit. Another example of an automated upsell is a CTA encouraging customers to add more to their cart to reach the minimum amount for free shipping.
Live chat
Chatbots are a way to automate live chat on your e-commerce site and messaging platforms like Facebook Messenger and WhatsApp. Originally, the latter two were meant for personal use, but as we all know, they've scaled much larger to become major marketing tools for brands. An effective conversational commerce strategy can have a big business impact for e-commerce brands.
Automating live chat gives customers and shoppers access to a chat option literally anytime since it doesn't require a human operator. With live chat, you can provide answers to common customer questions, direct customers to the right pages according to their needs, upsell and cross-sell, and a variety of other actions.
Automated chat is a helpful option for e-commerce companies to leverage during off-hours and to support their customer support teams.
Quiz funnels
Marketing quizzes on your e-commerce site – a.k.a. quiz funnels – are a fun and interactive automated lead generation tool. You can create quizzes as a website pop-up or landing page to learn more about your customers, collect first-party data, and include product recommendations to increase conversions.
Some different types of quiz funnels include:
Personal style quizzes – fitting for beauty, apparel, and interior design brands
Product discovery quizzes for to help customers decide which products are best for their needs
Consultation quizzes for specialized health and beauty products
3. Select the right tools for your marketing automation strategy
Just as you need to align your automation channels to your goals, you need to match the tools you use to each channel. That will likely require using a variety of different tools with different functions. According to Gartner, the number one automation mistake is "falling in love with a single technology." Instead, they recommend building a "toolbox of technologies that provide a more comprehensive set of capabilities to align to a flexible range of business outcomes and redesign approaches."
Do the necessary research to find the tools that are the best fit to execute your strategy. For example, if you want to offer live chat on your e-commerce site, make sure your website platform has a chat option. If you want to focus on email and SMS marketing, you may consider a specialized tool that can do both.
When assessing the performance of your automation tools, focus on whether or not you're meeting or making progress toward your initial goals. Are these tools and processes delivering their intended outcomes? If not, you should modify or optimize your strategy, which is often the case when testing new technologies.
A built-in benefit of whatever marketing automation tools you use is insights and analytics. These features allow you to track the performance of your automation campaigns. You can access a wealth of sophisticated data depending on which reporting platform you use, from customer sentiment to competitor analysis, conversions, content gaps, subscriber growth, and more.
Leverage a Bazaarvoice partner for added insight. Working together with Bazaarvoice and Movable Ink, marketers can leverage real-time ratings and reviews within email in an automated way to create a relevant shopping experience for each user, and influence more purchases.
Examples of successful marketing automation strategies in action
SMBs and enterprise companies alike are finding ways to automate areas of their marketing for better efficiency and ROI. Each of the following examples demonstrates how different types of brands identified challenges that automation could solve.
Those areas of opportunity include improving online customer support and experience, simplifying processes, and scaling their business.
Luxury retail brands and conversational commerce
Before all the chatter about digital transformations and the metaverse, luxury retail brands relied heavily on the in-store experience. Now, they have to increase their investment in online channels, and three iconic luxury brands show how to deftly wield the power of conversational commerce.
Louis Vuitton's automated Virtual Assistant takes a tactful approach that's natural, easygoing, and welcomed by its visitors. The experience guides shoppers to a quicker and more confident purchase decision by providing unique value. It's also transparent, making it clear that it's AI-powered while giving the user the option to connect to a real agent.
In addition to live website chat, Burberry offers a texting option on WhatsApp. We're officially in the next era of customer service. Its virtual shopping assistant Lola often initiates conversations to determine the needs of each customer, then passes the mic to sales associates who can help with product recommendations, sizing advice, etc.
Another luxury innovator in conversational commerce is Prada, which is an early adopter of WeChat to serve its Chinese market. Prada cleverly uses WeChat as a channel to share engaging video and photo content, practice social commerce, and offer the option to live chat anytime with the Prada team.
HSN's marketers know how important it is to celebrate major milestones. In this campaign, HSN used their 41st birthday as an opportunity to promote app downloads via an email communication. Once the customer downloaded the app, the same creative appeared in their in-app messages promoting the exclusive app-only deals.
Minted and paid ads
Paid ads are another primary marketing channel that performs well with marketing automation. For one agency, implementing automation for paid campaigns was a "breakthrough moment." The agency leveraged Google's automated, cross-channel campaign dashboard, Performance Max, for the home decor and gifts company Minted.
By automating elements of its ad strategy, the agency experienced a 55% increase in ad spend ROI, which led them to scale the same approach to other clients. Overall, managing multiple automation campaigns and tracking their results all in one place enabled them to focus on "simplifying account structures to consolidate performance data and free up more time for strategic thinking" across the agency.
Beko and email automation
Customer reviews are instrumental to the success of Beko, a leader in European home appliances. Without a reliable collection of product reviews, the brand wouldn't have been able to successfully expand into new global markets.
Beko's review strategy focuses on acquiring native reviews on its main e-commerce site and then catapulting that content to retail partners. Syndicating its reviews to retail partners, especially in new markets, has resulted in "exponential sales growth."
In order to syndicate a large volume of authentic customer reviews across different retail partners, the company needed a solid base to pull from. That's why its native reviews are so important. Out of the 8,000+ reviews the company has accumulated, "most [are] from review request emails sent to customers after registering their appliance."
Big moves mean big changes. Prepare accordingly.
The more comprehensive your marketing automation strategy is, the more ROI you'll see. The automation leaders identified in the McKinsey Global Survey "are making sweeping (rather than incremental) process changes part of their automation agenda." That means applying automation to a diverse range of business functions across departments, not just marketing.
Such far-reaching changes require people in different teams in the organization to adapt to new systems and processes. Your teams will need training on these technologies. In order to manage new tools effectively, they'll need to be adept at analyzing data and insights, as well as project management.
This shift also means refocusing efforts beyond the laborious tasks that will no longer be necessary. A top benefit of marketing automation is the freedom for employees to take on higher-level tasks and responsibilities. They'll need the necessary support to succeed, whether that means more learning and development opportunities, a redefining of roles, or whatever will best benefit your team.
These are all important factors to consider when planning to implement a marketing automation strategy, but they're all manageable and achievable if you prepare for them. And one way to ease the transition is with the best tools for the job.
Bazaarvoice specializes in marketing automation tools and provides the guidance and attention needed to support customers throughout the implementation process. Just saying.
Working together with Bazaarvoice and Movable Ink, marketers can leverage real-time ratings and reviews within email in an automated way to create a relevant shopping experiences for each user and to drive more purchases. Get in touch below to learn more.
Request a demo