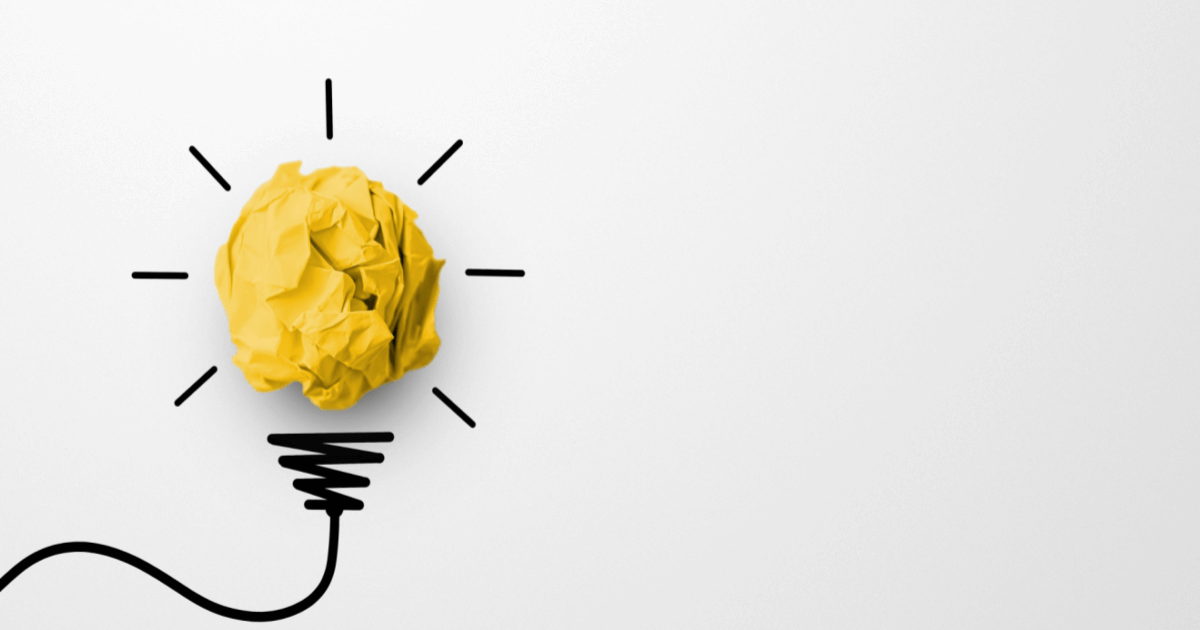 Bazaarvoice Insights and Reports tools are arguably the unsung hero of the Bazaarvoice roster. We're best known for our Ratings & Reviews, Product Sampling, and Social Commerce solutions, not to mention our vast Bazaarvoice Network. With Insights and Reports somewhat in the background.
But actually, they're arguably the most valuable tools we offer brands and retailers. We're here to show you why.
---
Consumers actively seek out advice to guide their decision-making for purchases great and small but aren't necessarily keen to trust a brand's own content or advertising. What they do trust, however, are other consumers' opinions. Bazaarvoice ROI benchmark data shows that when consumers engage with any user-generated content (UGC), like written reviews or customer imagery, there's a 144% increase in conversion.
A brand can say they're "authentic," but only true mutual engagement tells that story. UGC delivers unfiltered insights directly from the source. Asking your customers for their feedback and input is critical, but listening to what they're proactively telling you will offer a reality check of what's working and what isn't.
But what to do with all of that raw data? We have three use cases that illustrate how Bazaarvoice's Insights and Reports tools can help product marketing managers train their focus on the most effective UGC metrics for tracking their brand's e-commerce performance.
Fine-tune your customer feedback loops
The product detail page is a make-or-break moment for an e-commerce brand. In our downloadable guide to using customer insights (2021), we point out that shoppers said reviews are what's most important to them on a product page, followed by product descriptions and imagery. In fact, 92% of consumers said they think online reviews are just as trustworthy as personal recommendations from friends. Reviews reinforce the idea of social proof — since many people chose to take a certain action, it must be the correct one.
For product marketing managers, the number of reviews for each product and determining which products need more review coverage will be top-of-mind considerations for analyzing how each product detail page is performing. Bazaarvoice analyzes data for clients (using machine learning in the case of Premium Network Insights) then surfaces that information for the client to take action on.
This helps marketers pinpoint pages with too few reviews or uncover opportunities to deliver more value by integrating visual UGC sourced from social media.
For insulated water bottle brand Takeya, using Bazaarvoice's AI tools led them to display reviews for all of their products on both their own and partner sites, like Target.com, leading to a measurable increase in sales via both platforms. The brand used both Insights and Reports and Galleries analytics to achieve different ends.
Direct-to-consumer cycling gear brand Le Col uses reviews not only to build social proof of their brand's quality but also to help customers find the right product fit. Andrew Longley, Le Col's head of digital, notes that "post-purchase sizing was one of our biggest reasons for seeing customer returns. Our review implementation has helped us get on top of this issue."

Marketers and UX designers can consider that each element on the product detail page is its own customer touchpoint, from the product description and the gallery of images to the social proof of ratings and reviews. And each of these touchpoints offers the potential for mining rich insights that can help improve the user experience and increase conversion.
Share social media content that converts
Reviews are a powerful form of customer feedback, but social media provides a window into how a brand actually fits into our day-to-day lives. Seeing how an outfit looks on a customer who actually bought it or how a sofa fits in someone's living room lets the customer relate to the product and picture it in their own world.
The availability of photos from previous shoppers — not influencers — is important when making online purchasing decisions. Fashion shoppers, in particular, seek guidance in their decision-making to close the gap between online and offline shopping and the ability to compare and try on items firsthand.
In the past two years, e-commerce fashion brands and marketplaces have experienced explosive growth. According to a Shopify fashion industry roundup, "in the US alone, the apparel and accessory industries accounted for 29.5% of all ecommerce sales in 2021. In Europe, it's expected that by 2025, each consumer will spend $999 on fashion-related items over the course of a year."
With shoppers six times more likely to purchase an item if the product page contains images from social media, unquestionably, we're just beginning to crest the wave of social commerce — the ability to make purchases directly from social media.
American clothing brand Tuckernuck uses Bazaarvoice's gallery modules across a number of high-traffic pages to integrate social UGC directly into their website, including a full-page #tuckernucking gallery to highlight Instagram tagged content. As a result, the brand has seen a 140% lift in conversion rate, a 164% increase in time on site, and a higher average order value.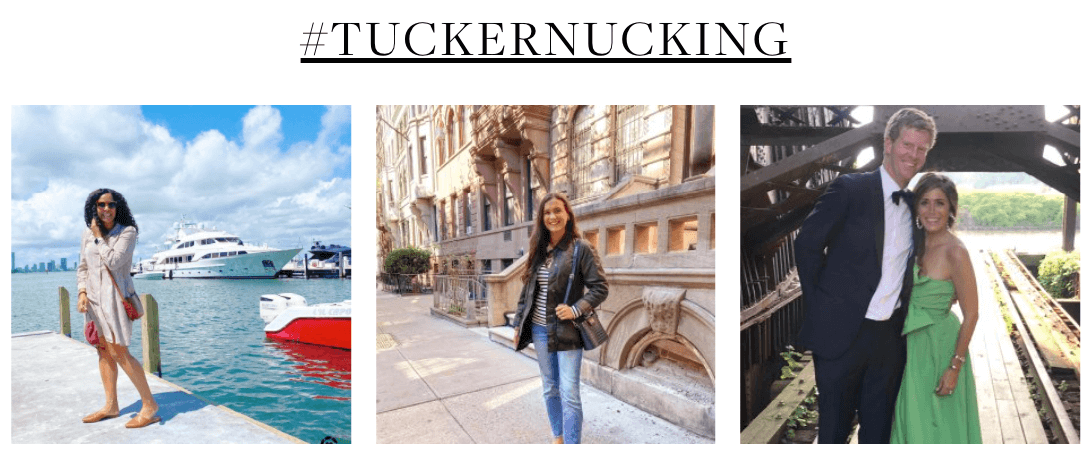 Pro tip: Tuckernuck also leverages Bazaarvoice's social analytics tools (which aren't part of Insights and Reports but actually are part of our Social Commerce portal) to zoom in on the details of how their social content is driving conversions. These tools combine computer vision and AI to learn which content is engaging their customers and when to post it, and the value of each impression in terms of revenue.
Tuckernuck is able to clearly identify which content drives the most traffic from social to the site and get real-time metrics on product interactions to help continually optimize their content strategy.
In the future, marketers will see the increased prominence of behavioral analytics, opening up whole new pathways for understanding customers. Today, the rise of AI-powered analytics tools is leading to more curated and tailored user experiences based on taste, preference, usage patterns, and personality traits.
Convert negative feedback into positive action
Sentiment analysis reveals insights into customers' feelings, opinions, and attitudes toward a brand. It's generally measured on a spectrum between positive and negative, but as analysis tools grow in sophistication, they can also extract emotional states like anger, frustration, or joy.
Additionally, sentiment analysis can indicate customer purchase intent and level of interest. Marketers can decide to tune into holistic brand analysis or focus on specific products and services to help identify trends and surface insights, such as:
Whether your brand reputation corresponds with a particular customer sentiment?
How customers feel about your products, based on reviews
If customer sentiment has shifted recently for products
Within a month of hitting the shelves, customers reacted strongly to Nestlé Canada's newly formulated recipe for one of their iced tea products. Negative reviews and customer complaints poured through the brand's feedback channels, and in a short amount of time, sales dropped.
Leveraging Bazaarvoice's Premium Network Insights (demonstrated right), however, Nestlé Canada's customer experience team was able to pinpoint this issue quickly and escalate a response strategy with the brand, marketing, and product teams.
Nestlé reverted to the original iced tea formula, and a few months later, the average customer rating had risen back to 4 stars from its previous 1.7.
Customer reviews and questions provide the Nestlé team with an in-depth look into the minds of their customers, directly informing brand strategy.
We surface opportunities in our coverage area and our consumer sentiment analysis provides direct feedback on what your clients love about your products or where you may need to make tweaks.

Amy Degner, Product Marketing Manager, Bazaarvoice
AI and natural language processing (NLP) algorithms are continuously evolving to develop a nuanced vocabulary that expresses a range of emotions and perspectives. Bazaarvoice platforms can help to render this analysis in real time, because we refresh sentiment weekly. Meaning, it's easier to align every department on customer behavior and pain points and to respond with both short- and long-term actions to retain customers.
Leverage Bazaarvoice Insights and Reports tools for a competitive edge
Product marketers, or really anyone managing a product, know they need to triangulate customer data from multiple sources for the most effective e-commerce reporting. Bazaarvoice's Insights and Reports tools roll all of that rich information into a single, customizable dashboard view that helps you track performance and refine tactics at scale.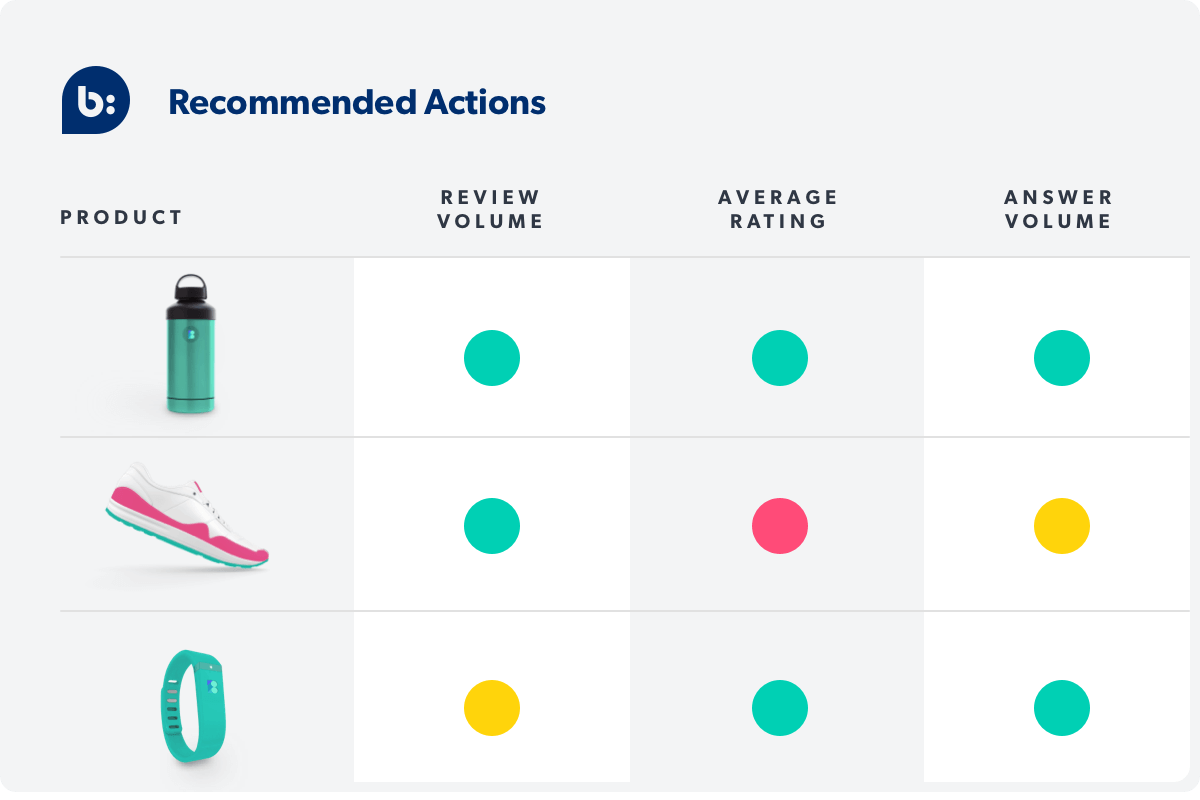 Looking at the volume and distribution of reviews helps to even out marketing program efforts and refine the most effective approaches for collecting and harnessing customer feedback. Gathering UGC from social media generates real-life social proof that helps brands communicate authentically and tell compelling and resonant brand stories. Addressing negative sentiments head-on not only advances product and experience development but also builds customer trust and loyalty through transparency.
Bazaarvoice's Insights and Reports arm you with the data that prepares your team for growth and shows your retail partners that you're putting in the work it takes to turn browsers into buyers.
Learn more here. Or request a free demo below.
Request a demo