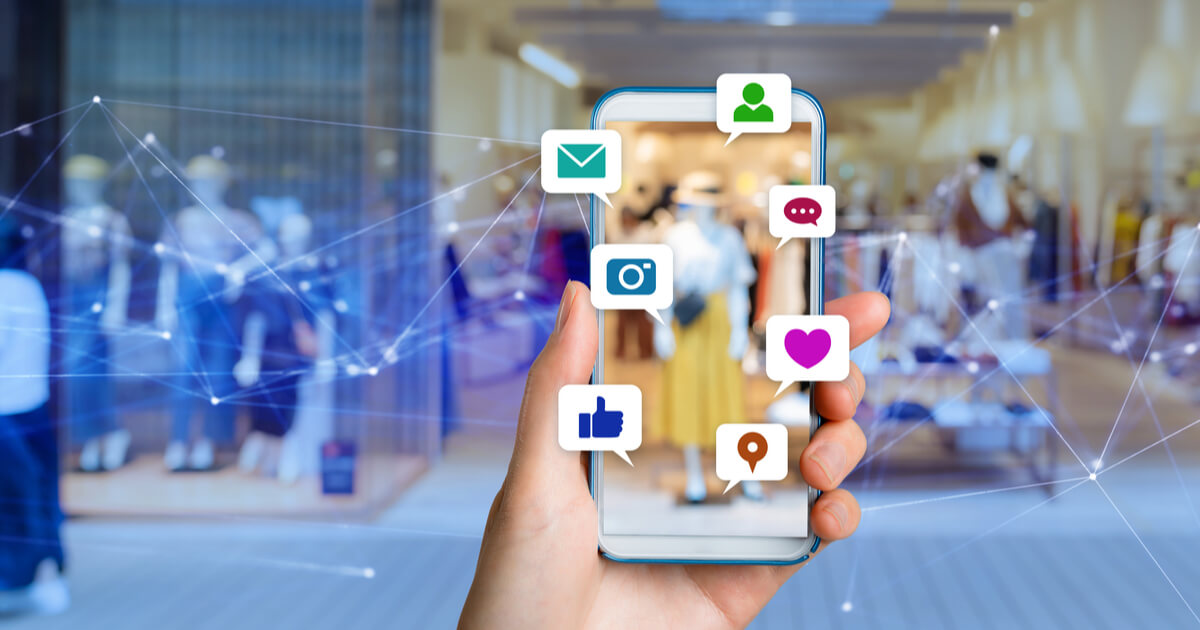 Digital ads are getting more expensive. So ad spend ROI (return on investment) is declining — sizeably so. This is a major trend that has a direct affect on your ability to spend budget effectively, acquire new customers, and grow online sales.
With the cost of social, search, retail, and digital ads growing increasingly expensive, now's the time to re-think your e-commerce investments. Read on to see how it's done.
Chapters:
---
---
There's been a noticeable shift in the e-commerce realm lately. The current state of digital ads isn't looking good for brands, marketers, or consumers. Escalating prices, declining performance, and questionable ethics have marketers looking for better options.
The COVID-19 pandemic is the primary culprit of these price spikes. The pandemic instigated thick competition among e-commerce companies, as an increasing number of consumers turned to online shopping. I mean, just look at Amazon. Its advertising rates increased by more than 50% over the last year. And according to Hunch data, other platform-specific price increases look like:
| | |
| --- | --- |
| Company | Cost per mille (CPM) increase % |
| Google and YouTube | 108% |
| TikTok | 92% |
| Facebook | 89% |
| Snapchat | 64% |
Also, Apple's privacy update, which restricted third-party tracking, sparked a surge in mobile ad costs. In particular, it made targeted mobile ads significantly more difficult and expensive to execute.
Meanwhile, the lengths some digital advertisers are going to get attention don't inspire good faith. Brad Honigberg, from the Center for Strategic and International Studies (CSIS), goes so far as to say, "Increasing opaqueness, outright fraud, and perverse incentives give the digital advertising marketplace the features of a dangerous shell-game."
The solution for e-commerce marketers: Get back to basics. Put the buyer at the center of your marketing strategy to attract them with a genuine connection as opposed to an impersonal — and thirsty — sales ploy.
The problem(s) with digital ads
A range of factors is diminishing the standing of digital ads. Competition, privacy regulations, and an overall failure to attract and convert new customers make them less and less appealing.
Prices continue to rise
In the second quarter of 2021, spending outnumbered impressions of clicks in each of the major digital advertising channels, according to Skai's digital trends report. Looking at the overall increase by category, the average cost-per-click (CPC) of paid search ads increased 34% year over year (YoY), and CPM of social media ads increased 41% YoY.
Declining performance
There's many indications of the waning ROI of digital ads. The current state of PPC (pay-per-click) ads is bleak, according to Marketing Insider Group.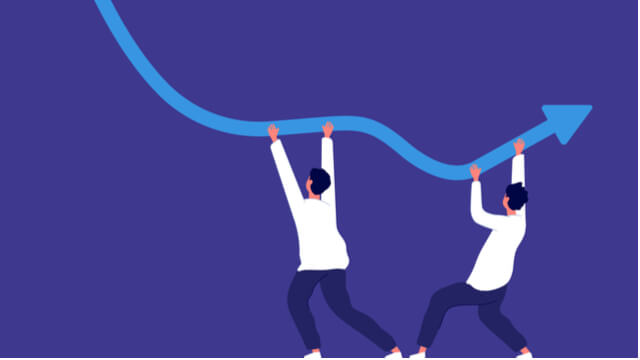 Out of the $3 billion spent on PPC ads annually, the average click-through rate (CTR) is 2.35%. However, over 90% of those clicks bounce, reducing that rate to 0.2% realistically. They also say that banner ads aren't much better, with a less than 0.1% CTR.
In a larger sense, the fundamental logic of digital ads is coming into question. Harvard Business Review argues that the performance of digital ads isn't even an accurate measure of success. Because, it says, they're based on conversions of customers who were already planning a transaction. In other words, digital ads aren't actually changing behavior or inspiring purchases.
CSIS reinforces this position. "An emerging body of research suggests that ads often hit people that are already the most likely to engage in the behaviors they are trying to encourage."
Third-party cookie blocking
For years, e-commerce companies have relied on cookie trackers for quick and convenient user information, but that method is on its way out. Firefox and Safari already block third-party cookie trackers by default, and Google Chrome is slated to. This means digital advertisers can no longer rely on these automated data collection methods for targeted ads.
Note: A cookie in this sense is a tracking cookie. Essentially, "a sample of text dropped onto a browser while viewing a website. This text collects data from a user such as their activity on a website, browsing history, geographic location, purchase trends, and more." Not one of those delicious baked goods.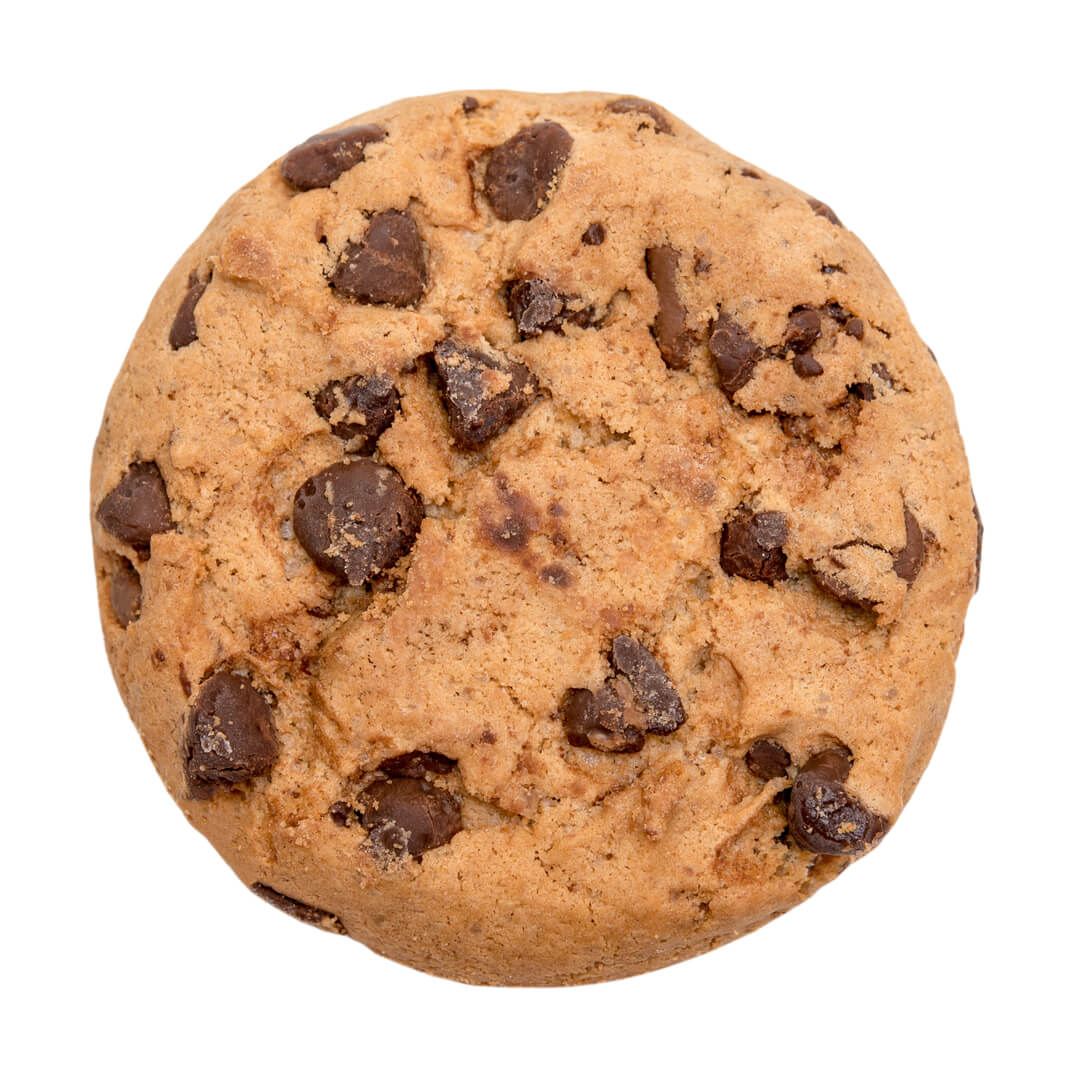 Now, they'll have to explore other customer-targeting tools. Luckily, there's many, and arguably, more reliable options out there. Options like internal data, including website and social media analytics. But, in any event, digital ads campaigns without third-party data will make creating, tracking, optimizing, and measuring them more difficult. And more time-consuming.
Digital ads can be untrustworthy
When Uber turned off $100 million worth of digital ads with absolutely no impact on conversions, the tech giant realized it was the victim of massive ad fraud. In this case, Uber experienced attribution fraud. Essentially, app installs that were attributed to paid campaigns were really acquired organically and would have happened regardless of the paid ad campaigns.
This should ring alarm bells. Lots of alarm bells. Think about it: If ad fraud on this scale can happen to Uber, how many other companies has it unknowingly happened to?
Besides ad fraud, there's other ways that digital ads fail to meet expectations. When buying ad space on other websites there's, "zero guarantee that an ad will be placed on a prominent location on a website," according to CSIS.
No digital ads: Alternative strategies for marketers

While there's issues with digital ads, they can still be beneficial if managed thoughtfully and carefully by an experienced marketer. But, put fewer — if any — eggs in that basket. Maybe just one little egg. Try these alternative or supplemental strategies to get the most out of your marketing budget instead.
Optimize your website for conversions
Instead of investing money in wasteful digital ads, focus on converting customers on their path to purchase. If they've landed on your website via a search, you're already fulfilling your SEO strategy. It's what they find once they get there that'll determine whether they complete a purchase.
One proven tactic is user-generated content (UGC). UGC is any content posted by a person, rather than a brand. A review, photo, video, etc. Integrating UGC throughout your website can have huge benefits. Based on the average of all current Bazaarvoice customers with visual UGC on their websites, time on site increased by 250%, average order value by 15%, and conversions by 150%.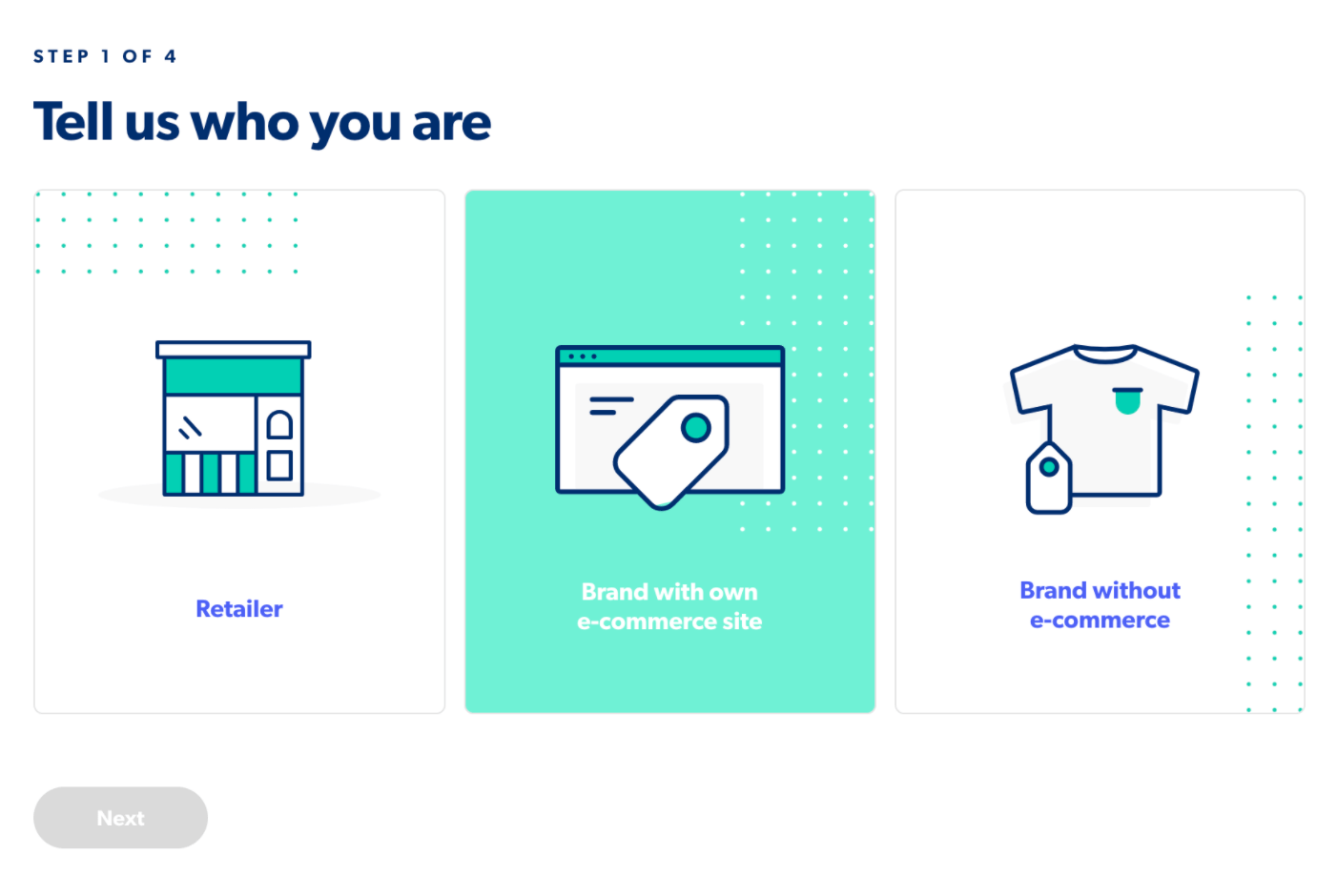 Pro tip: Use our ROI calculator tool (left) to see the impact UGC can have on your sales. Both online and in-store.
The tool takes 12 months of benchmarking data to estimate the total projected revenue increases you could see, simply by utilizing a little UGC. (Rhyme intentional.)
Bazaarvoice galleries displays UGC from existing customers, or sourced from social media, everywhere and anywhere on a website. This provides social proof to shoppers — a convincing tool that shows a product's credibility with the stamp of approval from verified buyers.
Strategy in action: Bazaarvoice customer Oliver Bonas. The British fashion and lifestyle brand showcases UGC on the home page and a separate gallery page. Customers are encouraged to share photos and videos on Instagram by following and tagging them for a chance to be featured in the gallery.

It's also a way for potential customers to envision products in their own lives. This is much more effective than professional imagery because it resonates more with customers. Our own research tells us that 64% of consumers prefer customer's own photos. They perceive UGC to be more authentic and trustworthy.
Ratings and reviews
In addition to visual UGC, optimizing your website with reviews can be a game-changer. Digital ads are expensive. Ratings and reviews are free. Online reviews are also highly influential for consumers. They provide clear, detailed social proof of products that have been personally tested and vetted by customers.
According to a recent Bazaarvoice survey of the Influenster community: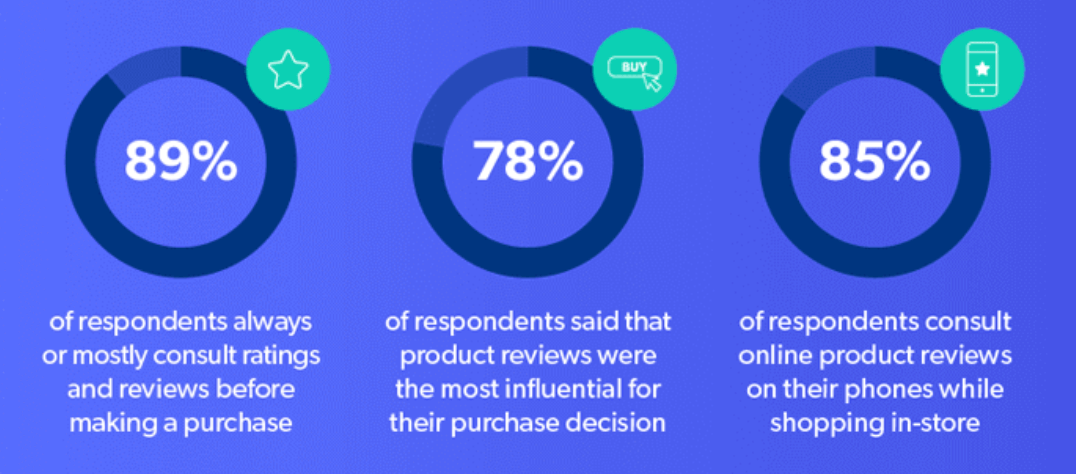 Bazaarvoice's multifaceted reviews tools create many ways to source quality reviews and promote them online, highlighting the most effective ones front and center. Featuring 50 or more customer reviews on product pages and other locations throughout your website can increase conversions by 4.6%.
Strategy in action: Plenty shows how leveraging customer reviews can benefit your marketing strategy on many levels. As a major consumer-packaged goods brand in a highly competitive category, Plenty partnered with Bazaarvoice to stand out with a robust customer review campaign. Because the recency of reviews matters to customers, Plenty focuses on generating reviews consistently. One way Plenty achieves this is with incentives promoted right on its home page, entering shoppers in a sweepstakes when they leave a review.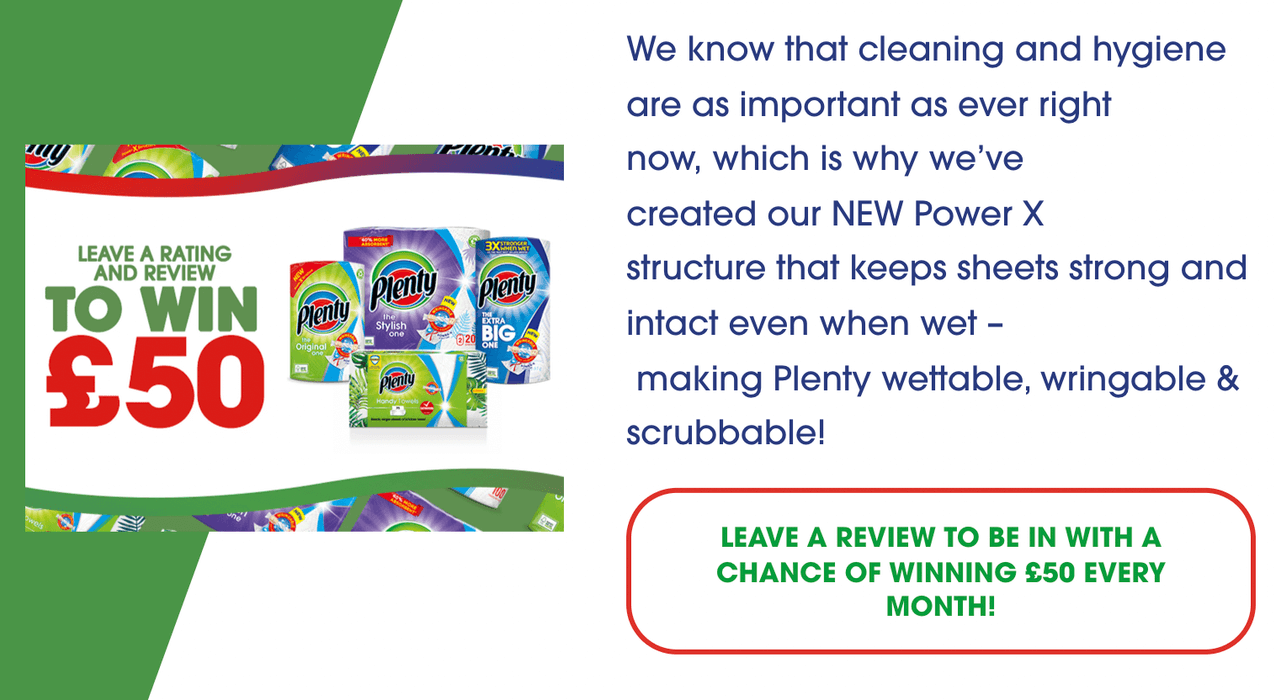 In addition to this review prompt on the home page, Plenty has a dedicated, easy-to-use landing page where customers can submit reviews. Beyond growing their review volume, Plenty was able to get in-depth customer insights that led to product innovation, vastly exceeding its ROI expectations.
Use social media to connect, not advertise
Users come to social media to explore, interact, and, for many, shop. Give them what they came for! Instead of spamming already crowded feeds with ads, focus on drawing your audience in with engaging content about your brand and community.
A seismic shift in social shopping resulted in approximately 79 million social buyers in 2020 alone. That number is projected to increase by nearly 37% by 2025. Among Influenster members, 70% of shoppers search for products on Instagram and Facebook.
The social marketplace isn't just about buying and selling. It's also about the shopping experience. Social shoppers like to browse and discover, which is another reason to feature UGC on your brand's social channels. Since they can't see and try the products in person, other shoppers like them representing your brand provide a realistic impression of your products and services.
Focus on optimizing your social networks for social commerce. Upload your product catalogs to the shop channels on Instagram, Facebook, and Pinterest — the most popular social commerce platforms in the United States. Turn your entire feed into a shoppable storefront with Like2Buy, so users can click on photos and videos that will send them directly to where they can purchase and learn more.
Build a social community
You need access to UGC featuring your brand. In order to get it, you need to earn it by inspiring and encouraging your customers to share their purchases and experiences on social media.
It starts, of course, with products that are worth sharing. Beyond that, interact with your social community by liking and responding to their comments, tags, and mentions of your brand. Share customers' UGC and tag them to encourage others to contribute. Launch a hashtag campaign to encourage customers to post their photos and videos for a chance to be featured on your website or social channels.
Influencers are another proven tactic for generating effective UGC. To serve the customer with content they can trust and relate to, target the "everyday" influencers creating genuine content as opposed to high-profile influencers whose priority is a monetary exchange. In a Bazaarvoice survey of over 9,000 global consumers, 56% said they follow organic, everyday influencers the most, and 83% said they trust content from unpaid influencers the most.
Strategy in action: In the Feelunique Instagram post below, the beauty brand shares UGC from an authentic influencer using one of Bazaarvoice's customer's products.
Invest in a sampling program
A sampling campaign is much easier, and more effective, to run than a digital ads campaign. Sampling is a way to be 100% confident you are reaching your target customers — because you're literally putting your product in their hands. No need for third-party trackers. With sampling, you know exactly where your campaigns are going and what results they produce.
Humblebrag time. Bazaarvoice is uniquely positioned to manage a sampling program from start to finish because of our Influenster community of over 6.5 million active shoppers. Influenster membership perks include access to product samples, and exclusive offers and discounts. In return, members provide reviews, visual UGC, and general feedback.
Based on the behaviors of target customers included in Bazaarvoice sampling campaigns:
63% purchased the sampled product
87% recommended the product or brand
50% reported that the product became a new staple for them
Sampling is a great option for new product launches, general brand awareness, or particular products that need more movement.
Strategy in action: Kraft Heinz launched new dressing products with staggering success using a hyper-targeted sampling strategy.
By sending samples to targeted consumers in the Influenster community, Kraft Heinz earned 20,000 reviews and 39 million impressions from 369,000 social interactions.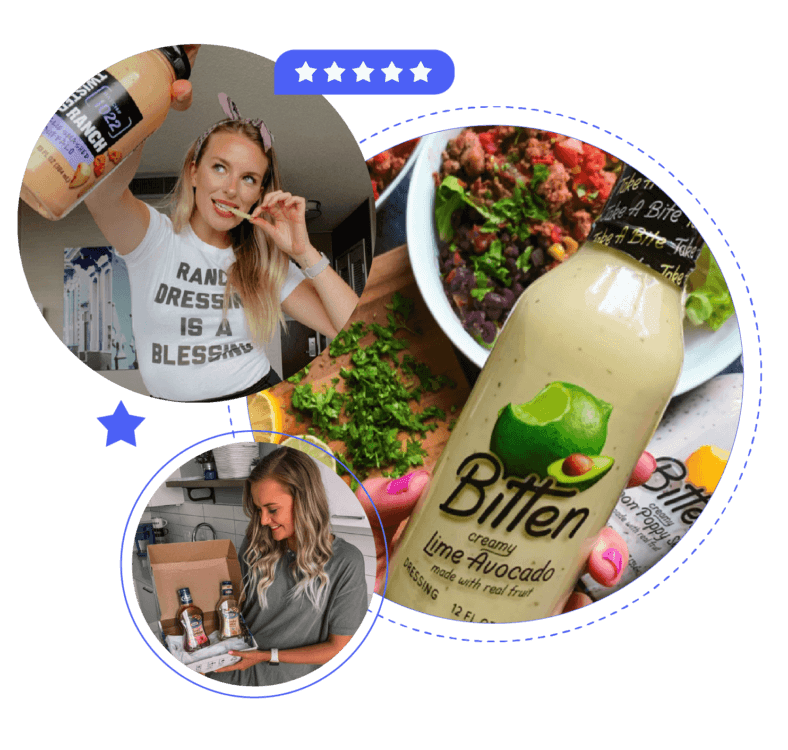 Swap your digital ads strategy for an SEO strategy
Put digital ads on the back burner for a while. Instead, turn to SEO. When you need to target new customers, focus on organic marketing to attract shoppers who are already searching for your products.
To drive website traffic and deliver content that converts, optimize your landing pages for search engines and dedicate resources to creating consistent blog content. The more content you create, the more chances you have to link to products and resources within your site, which will benefit your SEO strategy and direct shoppers to points of purchase.
An SEO strategy that targets relevant keywords for your brand will help your website pages rank for those terms and send people who are searching for them to your site. Once they've arrived, the content you've optimized with UGC will work its magic to boost conversions.
Strategy in action: Bazaarvoice customer Primal Kitchen has a blog of recipes that incorporates its products and adds keyword-rich content to its website that boosts SEO. At the end of every recipe are featured products with reviews and an add-to-cart call-to-action.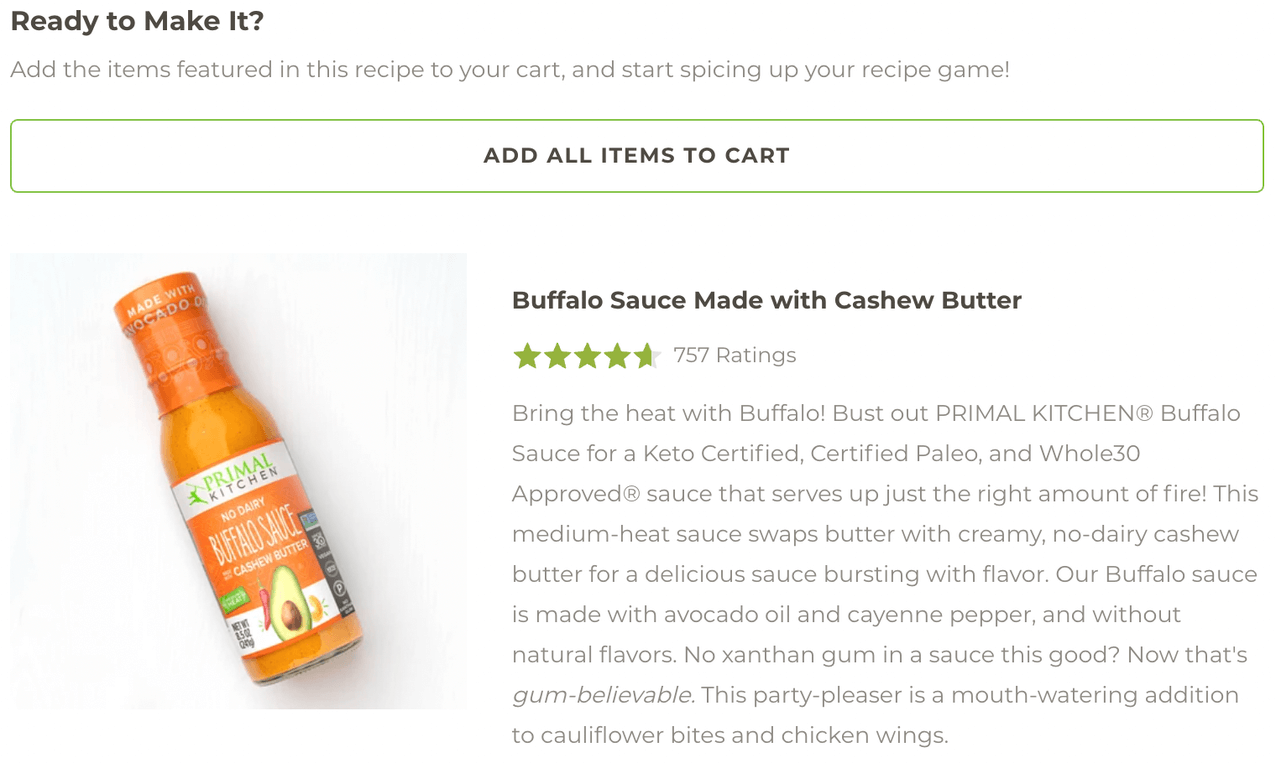 Use a holistic approach for best results
Replacing a digital ads strategy with one that's cost-effective and performs requires a comprehensive effort using multiple channels. According to ClickZ, increased customer loyalty comes from brands that engage across multiple channels, and customer retention increases by 90% for omnichannel campaigns compared to single-channel campaigns.
Furthermore, omnichannel campaigns increase purchase rate frequency by 250% over single-channel campaigns.
So focus on the channels and methods that perform the best and make sense for your target audience. Bazaarvoice's insights and reports tools will not only help you analyze your audience but also determine which platforms and methods produce the best results.
Request a demo