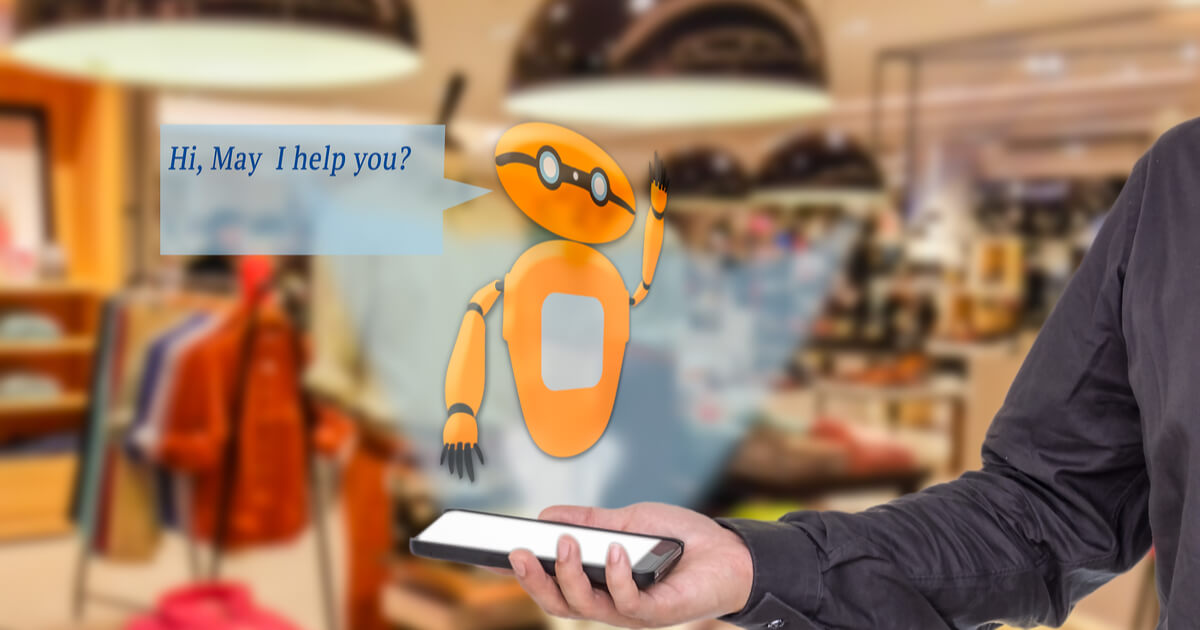 Shopping bots are the future. And the future is already here. Today, almost 40% of shoppers are shopping online weekly and 64% shop a hybrid of online and in-store. And this trend doesn't seem like it's slowing down. Forecasts predict global online sales will increase 17% year-over-year.
This means the digital e-commerce experience is more important than ever when attracting customers and building brand loyalty. Continuing to ramp up digital efforts, like site functionality, ordering capabilities, customer service, and fulfilment speed, will help brands and retailers stay on top well after the pandemic has passed.
What are shopping bots?
Many brands and retailers have turned to shopping bots to enhance various stages of the customer journey. Sadly, a shopping bot isn't a robot you can send out to do your shopping for you. Maybe one day. But for now, a shopping bot is an artificial intelligence (AI) that completes specific tasks. Still pretty neat. And highly, highly effective.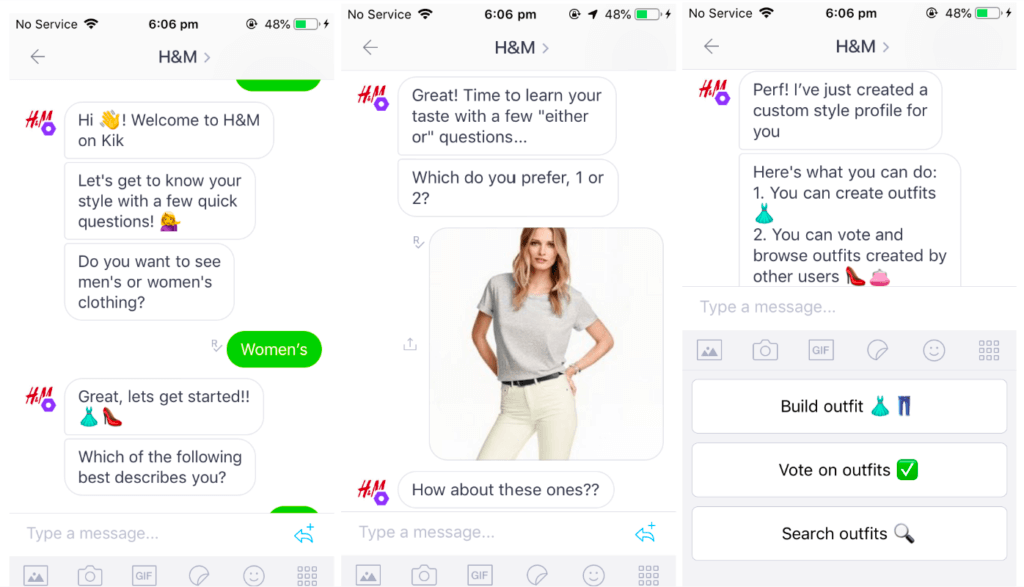 One of the most famous examples is chatbots that answer customer questions or help you book services on websites and social media. You've probably seen these before, somewhere like Amazon or Festicket. Other shopping bots recommend products to shoppers or help them find the best discounts across the web.
Customers today are conditioned to expect things fast, especially with brands like Target and Amazon offering same-day or two-day delivery. Our 2020 Shopper Experience Index found that when customers ask brands a question via social media, 29% of customers expect the brand to respond within one hour, and 24% expect a response within 24 hours.
Shopping bots can help you meet consumer expectations in the digital age and be one of your most reliable "employees." You won't have to wait for the workday to start to answer a customer's 3am email, and you won't need to find someone to cover a shift because shopping bots don't take PTO. They're always available to provide top-notch, instant customer service.
Of course, you'll still need real humans on your team to field more difficult customer requests or to provide more personalized interaction. We're not quite at I, Robot yet. Still, shopping bots can automate some of the more time-consuming, repetitive jobs.
The best shopping bots on the market
Below, we've rounded up the top five shopping bots that we think are helping brands best automate e-commerce tasks, and provide a great customer experience.
1. Shopify Messenger
Shopify Messenger is a pretty well-known bot in e-commerce. This bot aspires to make the customer's shopping journey easier and faster. Shoppers can browse a brand's products, get product recommendations, ask questions, make purchases and checkout, and get automatic shipping updates all through Facebook Messenger. They don't ever have to leave the app.
This is important because the future of e-commerce is on social media. 97% of shoppers worldwide say they've made a purchase on social media, and 89% of companies are either currently utilizing social commerce or planning to do so within the next two years.
Brands can also use Shopify Messenger to nudge stagnant consumers through the customer journey. Using the bot, brands can send shoppers abandoned shopping cart reminders via Facebook. In fact, Shopify says that one of their clients, Pure Cycles, increased online revenue by 14% using abandoned cart messages in Messenger.
2. Kik Bot Shop
Kik Bot Shop allows brands to customize what kind of bot they want to use to interact with their specific audience. For example, Sephora's Kik Bot sends users beauty videos and tutorials, and then helps shoppers find the products used in those tutorials on Sephora.com. Their bot will also send product ratings and reviews to in-store shoppers curious about a new product. Any brand can create its own unique bot with minimal development experience, making it especially beneficial to the startup scene
3. MobileMonkey
SMS marketing is in massive resurgence. How many brands or retailers have asked you to opt-in to SMS messaging lately? About 75% of consumers are comfortable receiving SMS messages from brands as long as they opt-in to messaging themselves, and 59% of people would like to communicate via programs already built into their phones, rather than downloading multiple apps.
MobileMonkey offers brands a quick and easy way to communicate with their shoppers via text message. Merchants can view all SMS conversations with customers in one place, create keyword-based opt-in for text message subscribers, send text message blasts to SMS contacts, and view SMS leads' customer profiles.
4. Cybersole 
Limited edition drops are becoming way more popular today. This is especially true for sneaker brands. Cybersole is a bot that helps sneakerheads quickly snag the latest limited edition shoes before they sell out at over 270+ retailers. The customer can create tasks for the bot and never have to worry about missing out on new kicks again. No more pitching a tent and camping outside a physical store at 3am.
The app is equipped with captcha solvers and a restock mode that will automatically wait for sneaker restocks. We wouldn't be surprised if similar apps started popping up for other industries that do limited-edition drops, like clothing and cosmetics.
5. NexC
NexC is basically a personal shopper. A shopper tells the bot what kind of product they're looking for, and NexC quickly uses AI to scan the internet and find matches for the person's request. Then, the bot narrows down all the matches to the top three best picks. They'll send those three choices to the customer along with pros and cons, ratings and reviews, and corresponding articles.
Apps like NexC go beyond the chatbot experience and allow customers to discover new brands and find new ways to use products from ratings, reviews, and articles.
Get ahead with automation
Automation tools like shopping bots will future proof your business — especially important during these tough economic times. Customers want a faster, more convenient shopping experience today. They want their questions answered quickly, they want personalized product recommendations, and once they purchase, they want to know when their products will arrive.
E-commerce bots can help today's brands and retailers accomplish those tasks quickly and easily, all while freeing up the rest of your staff to focus on other areas of your business. The brands that use the latest technology to automate tasks and improve the customer experience are the ones that will succeed in a world that continues to prefer online shopping. Simple as that! Learn more about automation tools here.