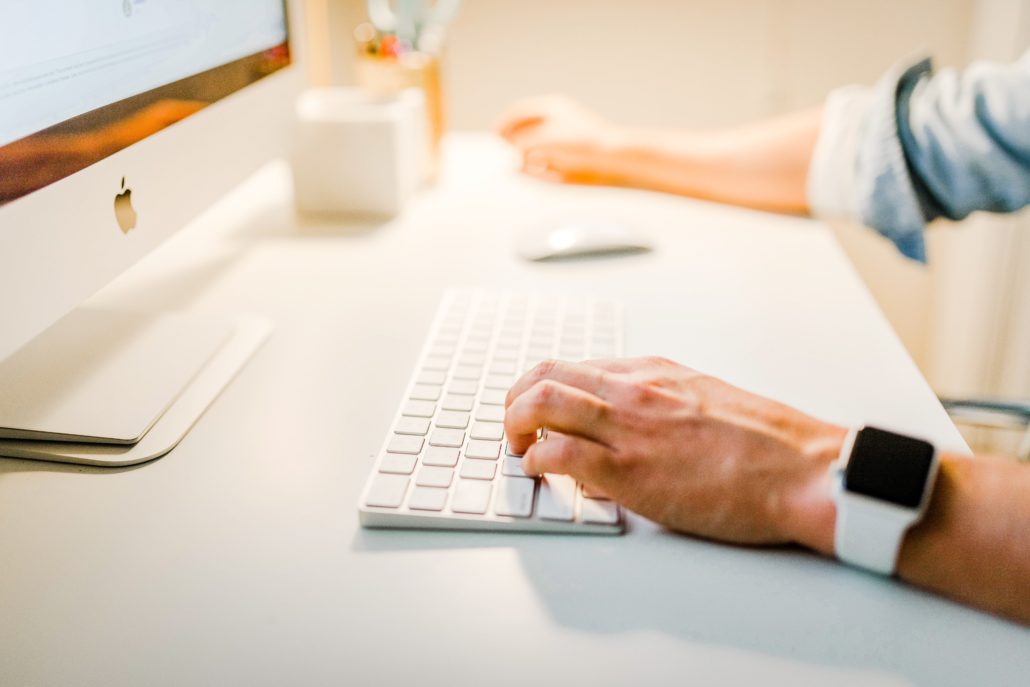 Many retailers across the world have closed their doors recently to protect shoppers and the broader community from the COVID-19 outbreak. If you have a new product on the horizon with a quickly approaching launch, your short-term option may be to launch it online—but, that's actually where shoppers are these days.
With most people sheltering in place at home, many of them are browsing and shopping online. In March, when social distancing and shelter-in-place directives began, page views on e-commerce sites increased 25% year over year, and order counts grew 21%, according to data from across our network of 6,200+ brand and retailer websites . We saw this increase even further in April – page views are up 75%, and order count is up 95%.
To get your new product in front of shoppers, here are 6 strategies to successfully launch your product online.
Determine the market need for your product
The best way to uncover whether there's a market for your new product is look at what consumers are buying and how your product aligns with those trends.
Some of the hottest products lately are related to COVID-19 protection. Gloves, masks, and hand sanitizer online sales jumped 807%, and over-the-counter medications grew 217%, according to an Adobe Analytics study. Even online toilet paper sales have grown 186%.
But, shoppers are browsing and purchasing lots of other things online: we've seen over 100% growth in orders across the following categories:
Hardware: Tools, paint, and building materials
Sporting Goods: Athletic equipment, fitness items, bicycles, and recreational vehicles
Vehicles and Parts: Cars, trucks, auto parts, and accessories
Services: Education, financial services, real estate, and travel
Health & Beauty: Cosmetics, over-the-counter medications, hair care, grooming items, and fragrance
Business and Industrial: Work safety gear and medical products
Food, Beverage, and Tobacco: Fresh and packaged foods, and alcoholic and nonalcoholic beverages
Toys and Games: Puzzles, board games, and toys
Arts and Entertainment: Books, video and music downloads, and streaming services
Home and Garden: Plants, housewares, kitchen appliances, and furniture
Software: Computer programs and apps
Furniture: Couches, mattresses, chairs, shelves, and tables
Aside from specific COVID buying behaviors, examine your own data about customer behavior to understand shoppers' interest. What are they browsing and buying? How have related products performed? Which products are shoppers reviewing? Reviews may reveal special product requests, new trends, and overall sentiment about your brand.
Set up a timeline for the launch
Getting your product in consumers' hands as quickly as possible is undoubtedly your No. 1 goal.
But, it takes time and planning to get there, at least a few months. Sometimes working backwards from your ideal launch date can help create a reasonable timeline.
You need time to develop a solid online marketing strategy that spans social media, email, and a website. You also need to tap into your creativity to craft your brand's story, identify your target audience, and get them excited about your product, well before it launches.
Also, build in plenty of time for product sampling campaigns. Consumers enjoy trying out new products and sharing their feedback with brands. Sampling helps generate reviews and other user-generated content (UGC) for new products, and it provides valuable insights into shopper sentiment and potential sales. Including time in your project plan for sampling ahead of launch can give your product a stronger start in the market.
And if you're feeling hesitant about sending samples to consumers right now, don't. We surveyed almost 10,000 members of our Influenster community, and over a fourth of the responses to the open-ended question "What can Influenster be doing at this time to help you?" were shoppers asking to be a part of more sampling campaigns.
"Send me campaigns to have something to look forward to right now and to distract from all that is going on," shared one shopper.
"Honestly this is helping me feel productive by being able to write a review, I just wish there were more campaigns to be able to feel more interactive with the community. Getting the Influenster box always brings me a smile," said another.
Tell your story in a creative but appropriate way
Telling a compelling, creative story about your brand and product resonates with shoppers. Once you land on your central story, develop content—professional photos and video, descriptions, landing pages, and more.
Just make sure the content is appropriate and meaningful, and that it is reassuring or offers a solution to consumers during the pandemic. A new study by Edelman found that 77% of consumers want brands to share information about their products in "ways that show they are aware of the crisis and the impact on people's lives."
Countdowns, product previews, "coming soon" messages, giveaways, and hashtags are a few ways to use content to drive excitement for the launch. In addition, consider building in UGC into your marketing campaigns by showcasing testimonials or customer photos; especially now in a time when you may be unable to utilize a studio for professional video and photoshoots and consumers are especially sensitive to brand missteps, using user-generated content in your product launch campaigns is a smart and authentic way to connect with your audience. Get inspiration from five brands' recent campaigns here.
Use content across your online presence: social media posts, email marketing messages, websites, digital advertising, etc. Include calls to action asking consumers to sign up for emails, favorite a post, or visit your website.
Generate buzz on social media
Social media plays an integral role in helping consumers discover new products and brands. In fact, after seeing a product or service on Instagram, 92% of users say they have taken some kind of action, such as buying the product online, visiting the brand's website, or following the brand on social media, according to research commissioned by Facebook.
Social media influencers are also helpful in spreading the word about products to their network of followers. Influencers especially resonate with younger demographics, with more than half of Gen Z and millennials saying they trust influencers' advice about brands and products, according to a Morning Consult report.
But, if you're using influencers, make sure they're authentic, with highly engaged and meaningful followers. Check that the influencer has a high engagement rate, not just a large number of followers. And, examine the type of engagement the influencer receives. For example, are the comments on a product post actually relevant to the content?
An example of a brand generating buzz on social media for an online product launch is Tula, a probiotic skincare company. Recently, Tula launched a new size of one of their best-selling primers, and they partnered with influencers on Instagram to do so.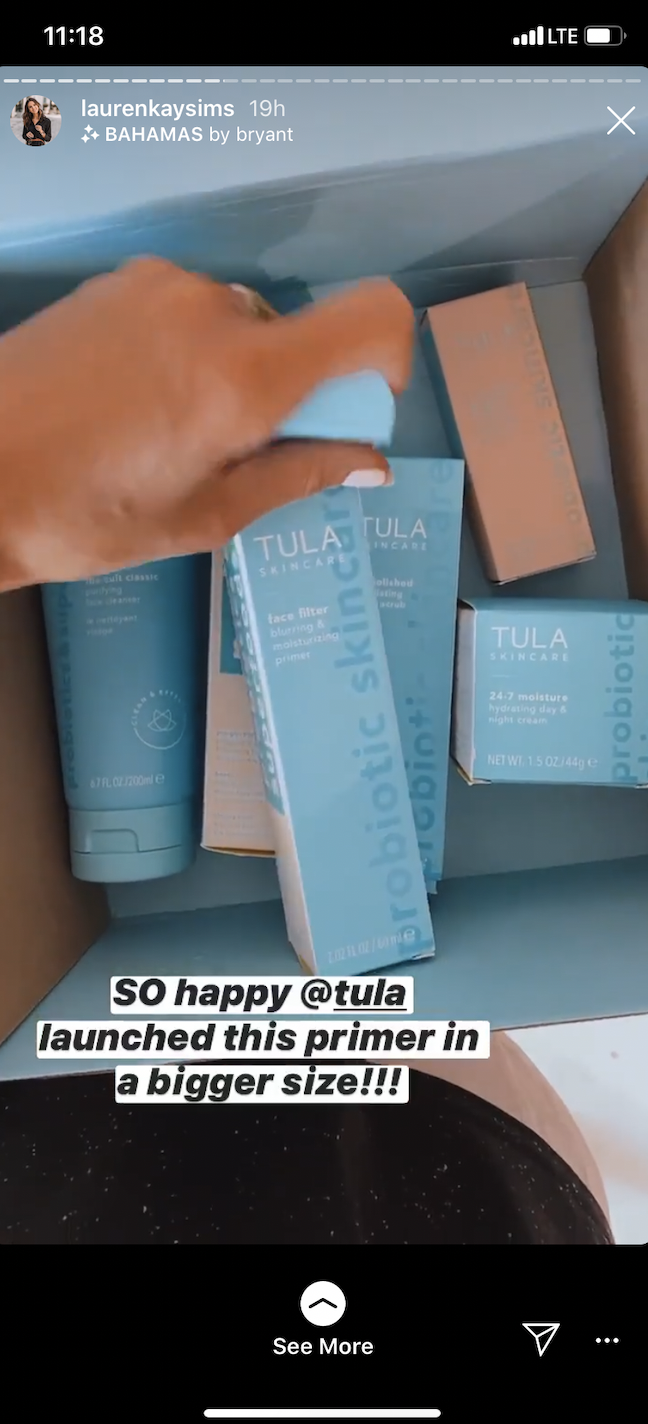 They also shared product images on their own social media pages.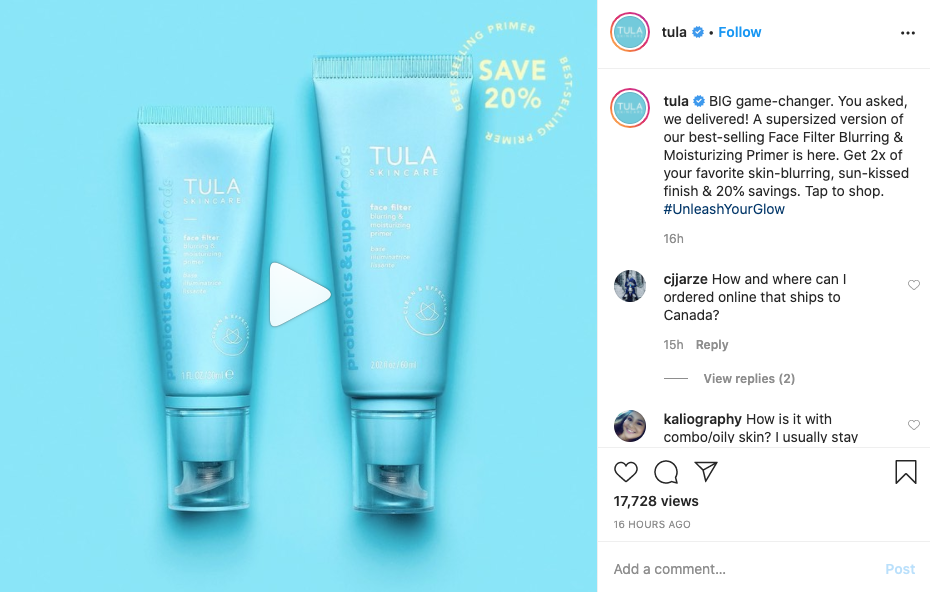 Targeted social media ads are another way to reach your desired audience and compel them to purchase your product or engage with your brand. Among social media users, 48% say they've purchased something after seeing an ad on social media, according to The CMO Survey.
Set up a website or a landing page
A designated product website, or specific product page on an existing site, gives consumers a place to visit to learn more about the product. A website also builds trust with consumers that could encourage them to place an order.
Websites are a great place to house a detailed product demonstration video and a visual coming soon display, like a countdown clock.
Most of all, you can use the site to collect details about the consumers showing interest. Most consumers are willing to share their personal information with brands if they get something in return, like exclusive access or a discount.
Spread the word by email
Once you start collecting consumer email addresses, send one-on-one messages. More than half of consumers check their personal email more than 10 times a day and say email is how they prefer to receive messages from brands.
The first stream of emails should hint about the new product. Then, follow up with details about the launch date.
When the product launches, send "buy now" emails with vibrant images and a call-to-action link to make purchasing easy. Add a sense of urgency to encourage purchases by offering discounts or limited-time offers.
Tula also included emails as part of their product launch strategy.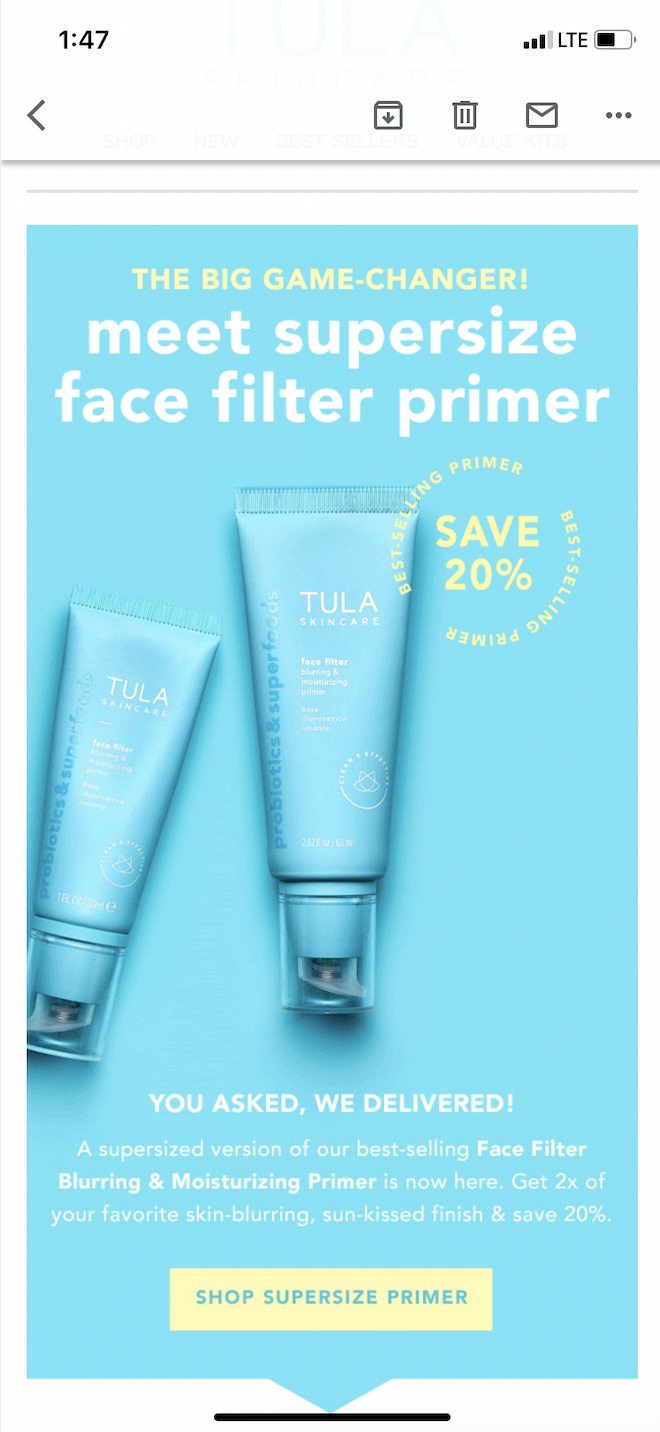 Follow up post-launch
The work doesn't stop when the product launches. After launch, focus on customer care: respond to messages quickly and check your social media mentions. And, keep up the market strategy you put in place.
Also, don't forget to email consumers who've purchased the product and ask for a product review. Just one review can increase future purchases by 10%, according to Bazaarvoice data.
Launching a product online only during a pandemic is new to almost every brand. The best way to connect with consumers is to make sure the product is relevant and that you launch it strategically. And, make sure your marketing messages across social media, email, and your website are appropriate and sensitive to the current times.