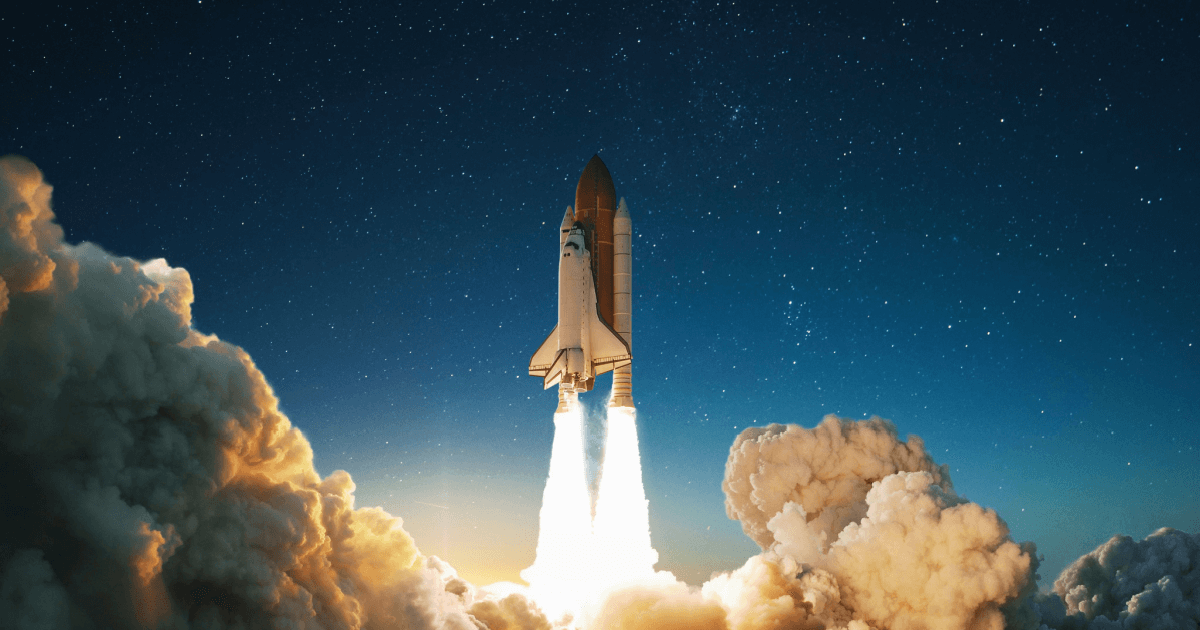 Many retailers across the world closed their doors in recent years, partly due to circumstance but mainly due to changing shopper behaviors — nearly a third (30%) of global shoppers say that they shop online once a week or more now. So if you have a new product launch on the horizon, you may want to launch it online only. Because that's actually where most shoppers are these days.
Why launch a product online?
In short: pandemic shopping trends are here to stay. When most people had to stay at home, consumers began browsing and shopping online through necessity. In March 2020 alone, page views on e-commerce sites increased 25% year over year, and order counts grew 21%, according to data from across our network of 12,500+ brand and retailer websites. We saw this increase even further in later months — page views are up 75%, and order count is up 95%.
But even now the world is back open, consumers are still mainly shopping like it's closed. And it's not just the traditional e-commerce realm either. 80% of shoppers say their time on social media has increased significantly, which has helped spur the meteoric rise of social commerce.
And given that social commerce, the buying and selling of products and services through shoppable content on social media, is projected to to reach $79.6 billion in 2025, launching your product online only ensures you're meeting shoppers where they are. Here's how to do it.
8 strategies for how to launch a product online successfully
To get your new product in front of shoppers, you need to meet them where they are. Here's eight strategies to successfully teach you how to launch a product online.
Or, for ease, you can jump down to our short masterclass on how to have the most successful product launch possible.
1. Determine the market need for your product
The best way to uncover whether there's a market for your new product is to look at what consumers are buying and how your product aligns with those trends. Maybe it's setting up your own private label brand to coincide with the struggling economy. Or it's a new TikTok tool to keep up with rapidly-rising TikTok e-commerce.
But, shoppers are browsing and purchasing lots of other things online. In recent years we've seen over 100% growth in orders across the following categories:
Home improvement: Tools, paint, furniture, and building materials
Sporting goods: Athletic equipment, fitness items, bicycles, and recreational vehicles
Health & beauty: Cosmetics, over-the-counter medications, hair care, grooming items, and fragrance
Food & beverage: Fresh and packaged foods, and alcoholic and non-alcoholic beverages
Arts and entertainment: Books, video and music downloads, and streaming services
Consumer electronics: Computer programs, apps, and appliances
Aside from just researching current consumer buying behaviors, examine your own data about customer behavior to understand shoppers' interest. What are they browsing and buying? How have related products performed? Which products are shoppers reviewing?
Ratings and reviews especially tend to reveal special product requests, new trends, and overall sentiment about your brand.
2. Set up a timeline for the launch
Getting your product in consumers' hands as quickly as possible is undoubtedly your number one goal. But, it takes time and planning to get there. Prepping and launching a product generally takes about one to one and a half years, according to Claire Maynard, Head of Product Marketing, New Products & Solutions at Atlassian. Sometimes working backwards from your ideal launch date can help create a reasonable timeline.
You need time to develop a solid online marketing strategy that spans social media, email, and a website. You also need to tap into your creativity to craft your brand's story, identify your target audience, and get them excited about your product, well before it launches.
3. Collect user-generated content with sampling
Part of your timeline needs to account for allowing time for a sampling campaign. Why? 89% of shoppers check reviews before making a purchase, so launching your product with an existing pool of reviews is going to boost sales. And sampling is how you do it. Product sampling is a tried-and-tested marketing tactic where you offer goods or services in exchange for reviews, social posts, and other user-generated content (UGC).
For launching new products online, not only does it generate invaluable brand awareness and social proof, it also provides valuable insights into shopper sentiment and potential sales. Including time in your project plan for sampling ahead of launch will give your product a stronger start in the market.
Burt's Bees for example turned to product sampling ahead of launching a new makeup line — the largest expansion in the brand's history. Naturally, this made them nervous. But thanks to sampling, they needn't have worried. Within just two weeks, the brand had collected 300 reviews, with an average star rating of 4.48. After six months, cosmetics accounted for 21% of all sales on the brand's site.
4. Tell your story in a creative, appropriate way
Telling a compelling, creative story about your brand and product resonates with shoppers. Once you land on your central story, develop content to support it — professional photos and video, UGC, descriptions, landing pages, and more.
Just make sure the content is appropriate and meaningful. 58% of respondents from the 2022 Edelman Trust Barometer said they only buy from or advocate for brands whose beliefs and values they support. This is especially true when it comes to Gen Z.
In addition, consider factoring in the UGC you've collected into your marketing campaigns by showcasing customer testimonials or photos. This is especially beneficial now in a time when consumers are sensitive to brand missteps. Using UGC in your online product launch campaigns is a smart and authentic way to connect with your audience, like these examples demonstrate.
Repurpose content across your entire online presence: social media posts, email marketing messages, websites, digital advertising, etc. Include calls to action asking consumers to sign up for emails, favorite a post, or visit your website too.
5. Generate buzz on social media
Social media plays an integral role in helping consumers discover new products and brands. Countdowns, product previews, "coming soon" messages, giveaways, and hashtags are a few ways to use content to drive excitement for the launch. But consumers also actively turn to social media platforms to discover new products and brands. Scrolling is the new window shopping:
It's not just discovery, either. After seeing a product or service on Instagram, 92% of users say they've taken some kind of action, such as buying the product online, visiting the brand's website, or following the brand on social media, according to research commissioned by Facebook.
An example of a brand generating buzz on social media for an online product launch is Tula, a probiotic skincare company. Recently, Tula launched a new size of one of their best-selling primers, so they shared product images on their social channels to get the ball rolling:
Targeted social media ads are another way to reach your desired audience and compel them to purchase your product or engage with your brand. Among social media users, 48% say they've purchased something after seeing an ad on social media, according to The CMO Survey.
6. Partner with influencers 
One of the best ways to make sure you land your online product launch is to use the audience already there: influencers. Social media influencers are helpful in spreading the word about your products because they already have a vast, often loyal, network of followers. Influencers especially resonate with younger demographics, with more than half of Gen Z and millennials saying they trust influencers' advice about brands and products, according to a Morning Consult report.
If you're using influencers, make sure they're genuine, with a high engagement rate and not just a large number of followers. And, examine the type of engagement the influencer receives. For example, are the comments on a product post actually relevant to the content?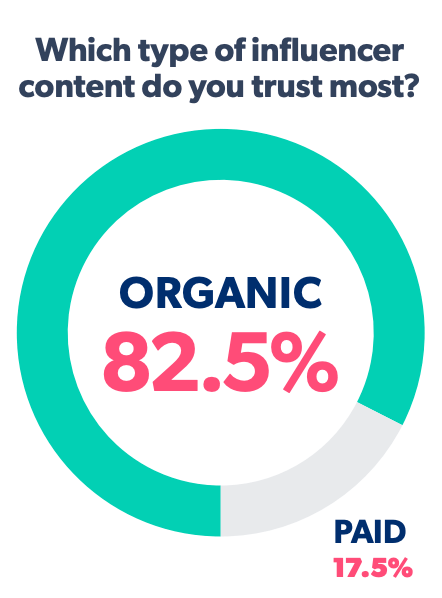 Once you've chosen your desired influencer(s), reach out to them and include them in your sampling campaigns outlined in step 3 above to collect authentic, organic UGC.
After Tula had started generating buzz on its Instagram, the brand partnered with influencers to spread further brand awareness and collect feedback:
7. Set up a website or a product landing page
A designated website or detailed product page on an existing site gives consumers a place to learn more about your product. It also builds trust with consumers that could encourage them to place an order.
Product pages are a great place to house a detailed product demo video and a visual coming soon display, like a countdown clock. Nail your product page first time with the following best practices:
Above all, you can use the site to collect details about the consumers showing interest. Most consumers are willing to share their personal information with brands if they get something in return, like exclusive access or a discount.
8. Spread the word by email
Once you start collecting consumer email addresses, send one-on-one messages. Over half of consumers check their personal email 10 times a day and say email is how they prefer to receive messages from brands.
The first stream of emails should hint about the new product. Then, follow up with details about the launch date. When the product launches, send "buy now" emails with vibrant images and a call-to-action link to make purchasing easy. Add a sense of urgency to encourage purchases by offering discounts or limited-time offers.
Tula also included emails as part of their online product launch strategy:
Pro tip: don't sleep on SMS marketing. 85% of smartphone owners would rather receive text messages from brands than phone calls or emails.
Follow up post-launch
The work doesn't stop when the product launches. Post-launch, focus on customer care. Respond to messages quickly and check your social media mentions. And, keep up the market strategy you put in place.
Next, don't forget to email customers who've purchased the product and ask for a product review. Just one review can increase future purchases by 10%, according to Bazaarvoice data. Also use the insights provided in these reviews to tune your products accordingly. European retailer Vertbaudet for example amended its maternity line based on feedback from customer reviews, which led to a 12% increase in sales.
Create your online product launch plan
Launching a product online isn't easy. But over 39% of global shoppers have recently purchased from different brands they hadn't heard of before and 83% of shoppers will continue to buy from newly discovered brands, according to our 2022 Shopper Experience Index. So now's the time to capture these consumers with your new product launch.
Product launches can bring success even before they go to market. Watch this short masterclass below to learn how you can create a UGC plan and use it to create the most successful launch possible, with easy-to-use tools and best practices.