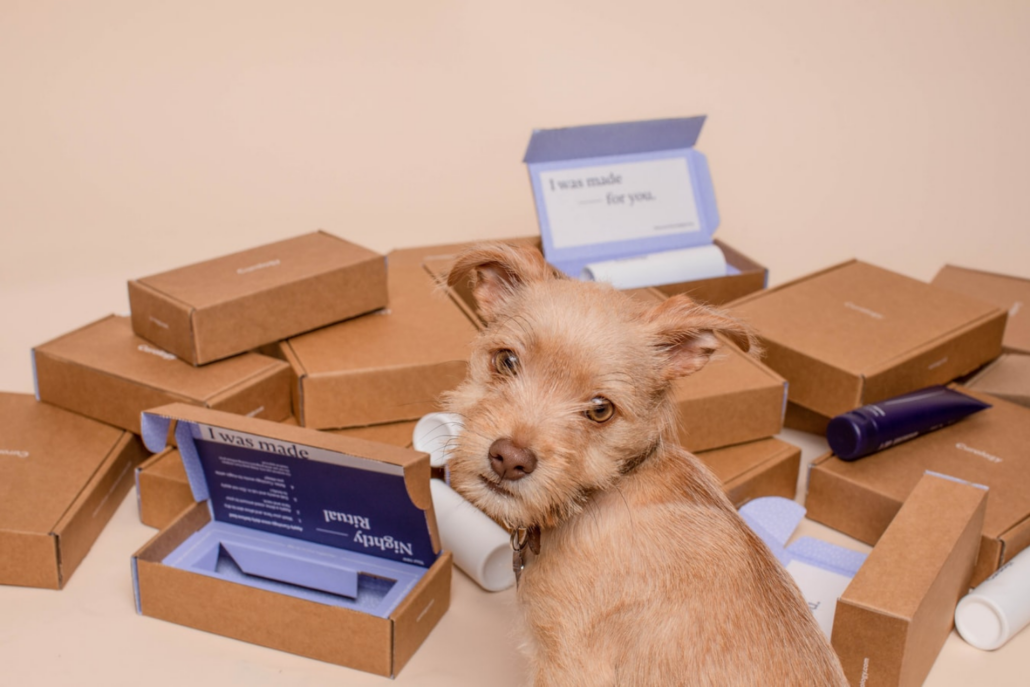 At the beginning of the year — way before "social distancing" was part of the global vocabulary — we predicted that the direct-to-consumer (D2C) online retail movement would continue to flourish in 2020. 
The number of D2C brands like Warby Parker and Casper has risen steadily over the past few years and shows no signs of stopping. 
Shoppers enjoy the streamlined prices and simplicity of the D2C shopping experience. Retailers also benefit — instead of worrying about stocking shelves or meeting another company's standards, D2C brands control the entire shopping experience. This empowers them to create a stronger brand identity, build deeper relationships with customers, and get instant feedback on new products and services.
Fast forward to today. Rather than proving us wrong, the COVID-19 pandemic has fast-tracked the growth of the D2C movement by turning more consumers into online shoppers.
In March 2020, the same month the World Health Organization declared COVID-19 a global pandemic, we saw a surge in online shopping, with retail page views and order counts increasing 25% and 21%, respectively, over the same period in 2019.
Those numbers have continued to increase. In May, when some areas started reopening, page views increased 90% over the previous year and order counts were up 83%. In June, the growth was steady, if not as dramatic. Page views and order count were still up 75% and 57% compared to 2019.
People aren't just shopping more online. They're also spending more. The average online transaction value is up almost 75%, according to the electronic payments company ACI Worldwide.
When it comes to buying goods online, we found in recent surveys with our Influenster community of more than 6.5 million shoppers that the majority preferred purchasing directly from a brand's site, as opposed to a retailer's. 
With consumers spending more time — and money — on brands' websites, companies that optimize their D2C retail strategies are in a unique position to increase market share now and in the post-COVID economy.
Brands that cultivate the right talent will thrive
Succeeding in the D2C space will require a shift in mindset and, in many cases, a shift in talent. 
Even before the pandemic, brands like Birkenstock understood this. When launching a new D2C initiative in 2015, the shoemaker focused its recruiting efforts on employees with e-commerce expertise vs. those with shoe-making skills.
Successful D2C marketing means putting the customer at the focus of all outreach efforts. Brands need talent who know how to create compelling online customer experiences. And because online D2C channels offer a wealth of consumer insights, having staff experienced in data analysis will also help yield important insights that support growth and expansion. 
Don't completely cut out physical retail
Even though the online game is strong, brands still need to cultivate relationships with physical retailers, according to Ernst & Young. Leveraging these relationships can help D2C brands reduce costs and reach new audiences. 
For example, it may make more fiscal sense to have customers pick up their orders at a retail location than invest in building a shipping and delivery model. Retail relationships also help D2C brands engage customers who prefer the benefits of shopping in-store. According to eMarketer, 37% of shoppers say they would visit a D2C brand's physical location to get a sense of the product before purchasing.
Even before the pandemic, savvy D2C brands were experimenting with pop-up and permanent storefronts. They could see that physical retail, when done right, has the potential to pay off in dividends.
Look beyond social media and SEM to reach customers in new ways
In the past, only big brands with even bigger budgets could afford to reach consumers via television advertisements. But thanks to the rise in Connected TV (CTV) and streaming services — which generally offer lower advertising rates and better targeting than their traditional counterparts — D2C brands have a new way to reach consumers.
Between 2017 and 2019, the number of U.S. D2C brands advertising on TV has nearly doubled, according to MediaRadar. Thanks to the pandemic, these advertisers are reaching even larger audiences than they expected. In April 2020, a month after many "shelter in place" orders were issued, Netflix reported a record 15.77 million new paid subscribers in the first quarter of 2020, double the amount it expected, according to MarketWatch.
Data-driven TV allows brands to deliver more relevant and personalized ads. It also empowers advertisers to measure an ad's performance in nearly real time. That kind of targeting builds trust. According to ClickZ, 82% of streaming TV watchers pursue an action after viewing a D2C's brand's ad. (Yes, you read that correctly.)
Brands that have a purpose will succeed
The pandemic has changed shopping behavior across the globe, with people becoming more mindful of their spending, switching to less expensive options, and doing more research before buying a product, according to McKinsey.
For brands that can't compete on price, having a unique value proposition is another way of engaging customers. The EY Future Consumer Index shows that 67% of consumers are more likely to purchase from companies that can communicate a strong sense of purpose in their branding. 
During this time of economic and health uncertainty, find ways for your brand to support customers and the issues they care about. This could mean improving your customer service, creating entertainment, or advocating for social causes. Even if customers aren't ready to buy now, it's a good way of building future goodwill for when life gets back to normal, says AdRoll.
Now is the time to own your e-commerce presence
It's hard to know how COVID-19 will affect consumers' shopping habits in the long run. But one thing's for certain: Online shopping has found a new set of fans. 
Almost 40% of consumers say they expect to buy more durable goods online in the next one to two years, according to the EY Future Consumer Index. Almost 45% say they plan to order more groceries online.
Even when social distancing suggestions and mask orders relaxed, online shopping continued to offer consumers a convenient way to purchase essential and nonessential goods. While third-party and in-person retail may remain part of your marketing strategy, now is the time for D2C brands to develop and refine their e-commerce presence, says Total Retail. 
Doing so allows you to control the entire shopping experience and develop deeper relationships with your target audience. This will not just help you hone your D2C efforts during the pandemic. It will help you improve all of your marketing outreach and customer engagement in the months and years ahead.
–––––––––––––––
Need help solidifying your digital presence? Connect with us here.