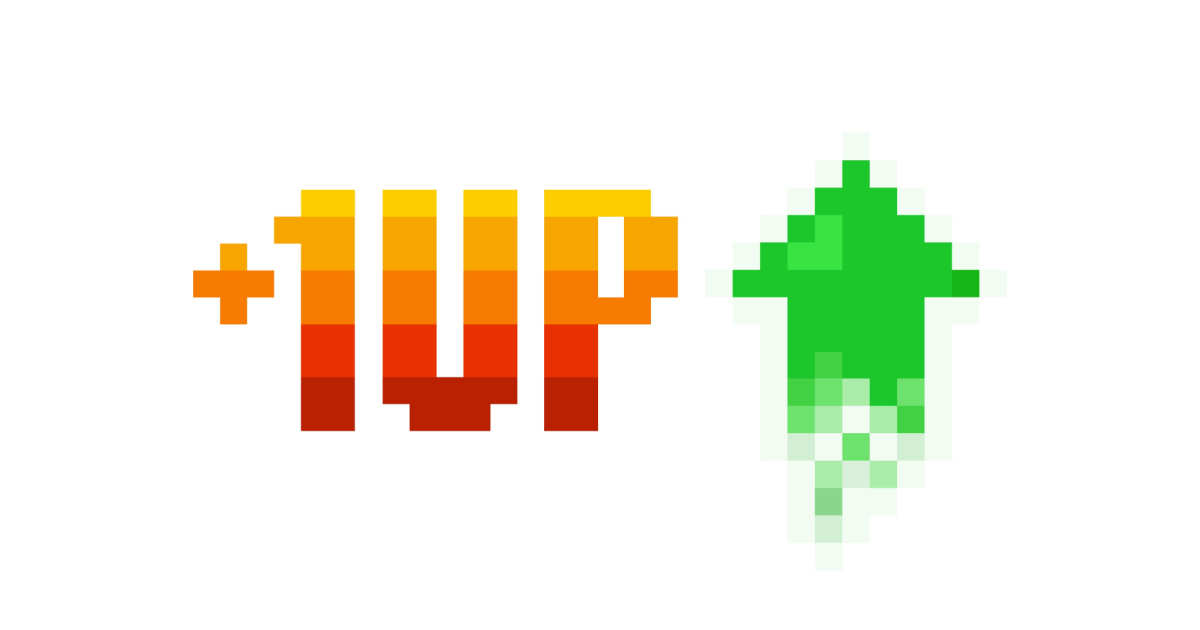 E-commerce growth hacking is valuable topic for marketing teams of all sizes and budgets. This guide will explain what growth hacking is, how it benefits e-commerce brands, and offer effective growth hacking strategies and tactics that e-commerce businesses can implement quickly, easily, and largely at a low cost.
Chapters:
---
---
Growth hacking. It's not just another buzzy term making its way across the internet — it's the secret weapon that pushes brands into the spotlight.
By 2027, worldwide e-commerce business sales are gearing up to cross the $8 trillion mark. How do you ensure your brand isn't just a spectator but actively working to take a slice of the multi-trillion-dollar pie? Especially when you're running on the horsepower of a lean marketing team, time is of the essence, and deep pockets might not be a luxury you have?
You unlock the potential of e-commerce growth hacks strategies.
What is e-commerce growth hacking?
Growth hacking is a subset of marketing that involves finding the most effective, innovative, and cost-efficient ways to rapidly grow your business. In the fast-paced and hyper-competitive world of e-commerce, it's the difference between being a small fish in a massive pond and becoming a dominant force in the market
Let's dive into effective, quick-to-implement hacks that are friendly on the wallet and perfect for brands that want to make an impactful mark.
Best e-commerce growth hacking strategies
Here we have 15 of the best e-commerce growth hacks that are all relatively cost effective to implement, but will have a significant positive impact on your ROI.
1. Create a sense of urgency with limited-time offers
Fear of missing out — coined as FOMO — isn't a new phenomenon, but social media has significantly magnified it. Creating urgency taps into that basic human emotion. When customers see an offer with a finite window of opportunity, it becomes a now-or-never decision. The consideration time shortens, and the push towards an immediate purchase strengthens.
Limited-time offers aren't just about slashing prices or throwing in a nice extra perk. They're a psychological nudge urging shoppers to take action before time runs out. By strategically placing these time-sensitive offers on your site or sharing them via email, you're providing a fleeting chance that many won't want to let slip by.
It's also a remarkably low-lift strategy. With a few tweaks to your e-commerce store's visuals and timely communication, you can set the stage for increased conversions without investing countless hours or resources.
2. Capture leaving visitors with exit-intent pop-ups
Step out of the digital environment for a second and picture someone leaving a physical store empty-handed. Before they go, a friendly staff member offers them an unexpected discount or asks for feedback. That's the role an exit-intent pop-up plays in an online business setting. It creates one last opportunity for you to engage a visitor.
Pop-up tools trigger exit-intent pop-ups when a user's cursor movement indicates they're about to close the tab or navigate away. They can serve many different purposes, too. Looking to grow your email list? Offer a subscription invitation. Do you want to clear stock? Flash a surprise discount. Keen on gathering insights? Prompt a quick feedback form.
This strategy works because it re-engages visitors who've already expressed interest by landing on your site, compelling them to stay or come back soon. Subtlety is key — no one wants to be bombarded with too much information. Make sure your pop-up provides value related to what the visitor was viewing, with a clear message and a straightforward call-to-action (CTA).
Implemented wisely, exit-intent pop-ups become a valuable tool that can significantly reduce bounce rates and improve conversions.
3. Build authenticity into product pages with UGC
There's something profoundly impactful about raw, real testimonials from everyday people. User-generated content (UGC) is precisely that — photos, videos, and customer reviews from actual users showcasing or discussing your products in their own unique ways.
Social proof from genuine users offers transparency. It's a window into how the product fits into everyday life without the gloss of professional setups. And that might just be the final push a visitor needs to buy from you. According to our Shopper Experience Index, 53% of shoppers say UGC makes them more confident in their purchase decision than professional photography.
Reach out to your customers and encourage them to write product reviews and create content using your offerings — you can launch brand-specific hashtags or give them discounts in exchange for their contribution. Then, display that rich UGC on your product pages to foster trust and help customers feel more confident about their decisions.
UGC is a powerful and easy growth hack — your customers are already talking about you, you just need to utilize their content.
4. Lean into the engagement of quizzes
Quizzes have leaped from the pages of magazines and secured a spot in the e-commerce world. At the intersection of entertainment and personalization, quizzes offer both an engaging user experience and valuable insights into your customers.
In a digital environment, where shoppers are surrounded by choices, a quiz acts as an assistant, helping to filter options based on individual preferences. Whether it's finding the perfect shade of lipstick, the ideal pair of running shoes, or a tailored skincare routine, quizzes guide users toward products that best suit their needs.
The most obvious use for quizzes is offering tailored product recommendations, increasing the likelihood of a purchase. But they can also help you glean valuable insights about your target audience and inform future personalized digital marketing strategies.
5. Turn social engagement into sales with social commerce
Social media channels aren't just for sharing vacation pictures or fawning over celebrities anymore. They've turned into powerful marketplaces of their own accord, an invaluable stepping stone in the modern consumer buying journey.
A study conducted by We Are Social, in partnership with Hootsuite, revealed that more than 4 in 10 working-age internet users visit social networks specifically to research brands and products they're considering for purchase. This number jumps to half when we zero in on the 16 to 24 age bracket. The line between socializing and shopping has blurred.
With features like Instagram shoppable posts and Like2Buy, brands have the opportunity to remove friction from the customer experience and turn engagement into sales with just a few clicks.
Social media is also the perfect stage to distribute user-generated content and amplify authentic voices, allowing potential customers to see real-life applications of products and build a genuine connection with your brand. By merging social interaction and commerce, you can foster a community of loyal customers while lifting sales.
6. Re-engage customers with abandoned cart emails
Online shopping is fraught with distractions. One minute, a visitor is adding products to their shopping cart, and the next, they're sidetracked by an email, a phone call, or a sudden change of heart. While it might seem like a lost cause, these abandoned carts present a golden opportunity for re-engagement with a little help from email marketing.
Abandoned cart emails serve as gentle nudges, reminding customers of what they left behind and encouraging them to complete the purchase. And the numbers back their efficacy. After analyzing millions of these emails, Klaviyo found they yield a 41.18% open rate, a 9.5% click rate, and $5.81 in revenue per recipient.
To maximize this strategy's efficiency, strike while the iron's hot, and offer incentives. Send the first reminder within a few hours of the cart being abandoned, and include discounts or free shipping to make the deal irresistible.
7. Clarify and inform with FAQs and Q&As
Information is the bridge that connects potential hesitations to confident purchases. More often than not, customers come to your online store armed with questions, and how efficiently you answer them can mean the difference between an abandoned cart and a closed sale.
FAQs (frequently asked questions) and Q&As (questions & answers) sections are trust builders. They reassure visitors that you've anticipated their concerns and are ready with answers or took the time to answer similar queries from fellow shoppers.

While a comprehensive FAQ can deflect a good portion of routine customer service inquiries, an open Q&A section shows transparency, suggesting that you're not shying away from customer questions, no matter how tough. Both play a part in reducing barriers to purchase and driving website visitors towards conversion.
Regularly update your FAQ section based on questions people ask repeatedly and allow customers to answer each other's questions (the latter has the added benefit of feeling more genuine).
Also don't bury these sections deep within your e-commerce site. Make them easily accessible, perhaps even built onto product pages, so visitors can quickly find what they need to assuage their concerns.
8. Expand your customer base with referral programs
Word of mouth continues to be the most effective and powerful form of marketing. The essence of sharing a good thing with friends and family has taken a strategic turn with referral programs. It's simple: if your customers love what you offer, why not incentivize them to spread the word?
Referral programs operate on a win-win model. Existing customers get rewards — be it discounts, freebies, or exclusive access — for bringing in new customers, and in turn, your brand reaches fresh audiences, primed to trust you thanks to a recommendation from someone they know.
This strategy's main selling point is cost-effective business growth. Because you're only rewarding successful conversions, you're likely to see a higher return on investment. You just have to execute a referral program that's worthwhile — whatever rewards you offer, they should genuinely resonate with your customer base. And the easier you make it for customers to refer and claim rewards, the more likely they are to participate.
Once you settle on what your referral program will look like, don't let it sit idly by. Promote it regularly through email campaigns or social media posts to keep it top of mind for customers.
9. Offer real-time guidance with chatbots
Scouring through dozens of product pages can sometimes overwhelm or frustrate visitors and lead them to give up on the shopping journey altogether. But what if every potential customer had their own personal shopper, ready to help at a moment's notice?
Chatbots offer immediate assistance, answer questions, suggest products, and even guide users through the buying process. These digital helpers can significantly impact your bottom line — according to Intercom, 35% of business leaders said chatbots helped them close sales. The allure of chatbots isn't just their 24/7 availability. It's their ability to provide timely, accurate, and consistent responses when a visitor hits a wall and there's no physical sales clerk to help them out.
The modern shopper expects convenience, speed, and clarity. Integrating conversational commerce into your site helps you meet those expectations and even exceed them, paving the way for smoother customer journeys and, ultimately, more sales.
10. Facilitate speedy checkouts with one-click purchases
Growth hacking is so effective in e-commerce because it inspires revolution. For example, after braving through the process of selecting a product, few things are more frustrating than being bogged down by a lengthy checkout process. Baymard data reveals that 18% of visitors abandon their cart because the checkout process is too long or too complicated. This has led to a rapid rise of quick commerce.
Your checkout process should feel like a smooth transition, not an endurance test. One-click purchases streamline the payment process, allowing visitors to bypass repetitive form fillings and offering a near-instant path from cart to confirmation.
This strategy will only work for customers that have already bought from you once and given you their information. But once they do, store it safely and allow subsequent purchases to be seamless and painless with one simple click.
In e-commerce, friction is the enemy. While a comprehensive checkout might seem thorough, it often acts as a deterrent. By adopting one-click purchases, you're telling your customers, "We value your time. Let's make this quick."
11. Maximize value with upsells and cross-sells
Every customer interaction isn't just a chance for a sale, but rather an opportunity to enhance the value of that sale. If someone's buying a new laptop, it's logical to suggest a complementary laptop bag or a higher-end model with better features. That's the essence of upselling and cross-selling, two strategies that can amplify your average transaction value significantly.
Upselling involves encouraging customers to buy a more expensive version of the item they're considering. It's about highlighting the benefits of the premium choice: better functionality, longevity, or overall experience. Cross-selling is about recommending complementary products. If they're buying shoes, suggest a matching belt or a shoe care kit.
Upsells and cross-sells have the added benefit of enhancing the e-commerce shopping experience by suggesting products that align with a customer's needs and, in some cases, simplifying their search. The key is to keep suggestions relevant to the product and not go overboard with the number of options you present to avoid decision fatigue.
12. Re-capture attention with retargeting ads
It's a familiar scenario in the world of e-commerce: a visitor lands on your website, browses a few products, maybe even adds something to the cart, but then — poof. They're gone without completing the purchase. Thanks to the magic of data, these potential customers aren't lost to the wind, and you can snare them again with retargeting ads.
These ads are all about re-engaging visitors who've shown interest in your brand, and gently pushing them back into the sales funnel. According to research from Ascend2 and Sharp Spring, retargeting ads are 70% more likely to convert compared to their standard counterparts. That's a lot of potential for reclaiming lost sales.
You can set up retargeting campaigns directly on Facebook, using an ad platform or a Customer Data Platform (CDP). To tailor your ads, use these tools to segment your audience based on behavior, like browsing a specific product or abandoning a cart. You also need to set a frequency cap so the ads don't become intrusive, and use catchy visuals, compelling CTAs, and personalized content to make sure you get that click.
13. Boost sales with attractive bundle deals
It's hard to resist the allure of getting more for less. Bundle deals — a combination of products sold at a discounted rate when bought together — can be a game-changer for both customers and brands. For the former, it's the excitement of snagging a bargain, and for the latter, it's an opportunity to increase the average order value and move inventory.
Successful bundling hinges on two factors: relevance and transparent pricing. The products you bundle should make sense, whether they're used together, like a camera and a memory card, or complement each other, like a dress and matching accessories.
To really drive home the point that customers are getting more bang for their buck, clearly showcase the savings they stand to make with the bundle deal. A side-by-side comparison of individual vs. bundled prices, for example, accomplishes this effectively.
14. Entice bigger baskets with free shipping thresholds
The word "free" has a nice ring to it, but when it's paired with "shipping," e-commerce magic happens. A recent study by Inmar Intelligence revealed that 78% of consumers are willing to buy more just to get free shipping. Clearly, the desire to save on delivery can drive purchasing decisions in a big way.
By setting a purchase minimum for free shipping, you're giving customers a tangible goal. More often than not, they'll strive to meet or even exceed it. And even though you're covering shipping, the additional purchases often make up for the cost. You maintain healthy profit margins and feed into customer goodwill that can lead to repeat business and retention.
A good rule of thumb to determine your free shipping threshold is to look at your average order value and set it just above that to encourage a slight increase in typical spending. If you do adopt this strategy, remember to showcase it prominently. Whether it's a banner on your homepage or a reminder in the cart, make the offer hard to miss.
15. Personalize the shopping experience with product recommendations
McKinsey said it best: consumers don't just want personalization, they demand it. The era of generic, one-size-fits-all shopping experiences is long past us. Today's discerning consumers want a touch of familiarity that makes e-commerce shopping feel tailored just for them.
Personalization takes many forms, chief among them new product recommendations. This dynamic strategy uses past behaviors, preferences, and data analytics to suggest products that a customer is likely to be interested in, and make it that much more probable that they'll buy them. It's yet another way to simplify the shopping journey and signal that your brand understands and caters to your customers' unique preferences.
You can weave these recommendations into several stages of the journey. For instance, while customers are exploring products on your site, showcase related or complementary items. Before they finalize their purchase, highlight a few products they might have missed or might want to add.
In review request emails or even as part of regular newsletters, personalized product suggestions can re-engage customers and prompt them to revisit your site.
Hack e-commerce growth with Bazaarvoice
Tapping into the potential of the e-commerce landscape requires more than passive participation, it needs active growth hacking. It's all about innovating, iterating, and understanding the needs of your ever-evolving customers.
Bazaarvoice's solutions are shaping the future of online retail. From leveraging the authentic voices of your customers to unleashing the power of social commerce, our products we're designed to supercharge your e-commerce growth and carve a niche in a saturated market.
Not sure where to start? Experience the transformative power of Bazaarvoice for yourself.