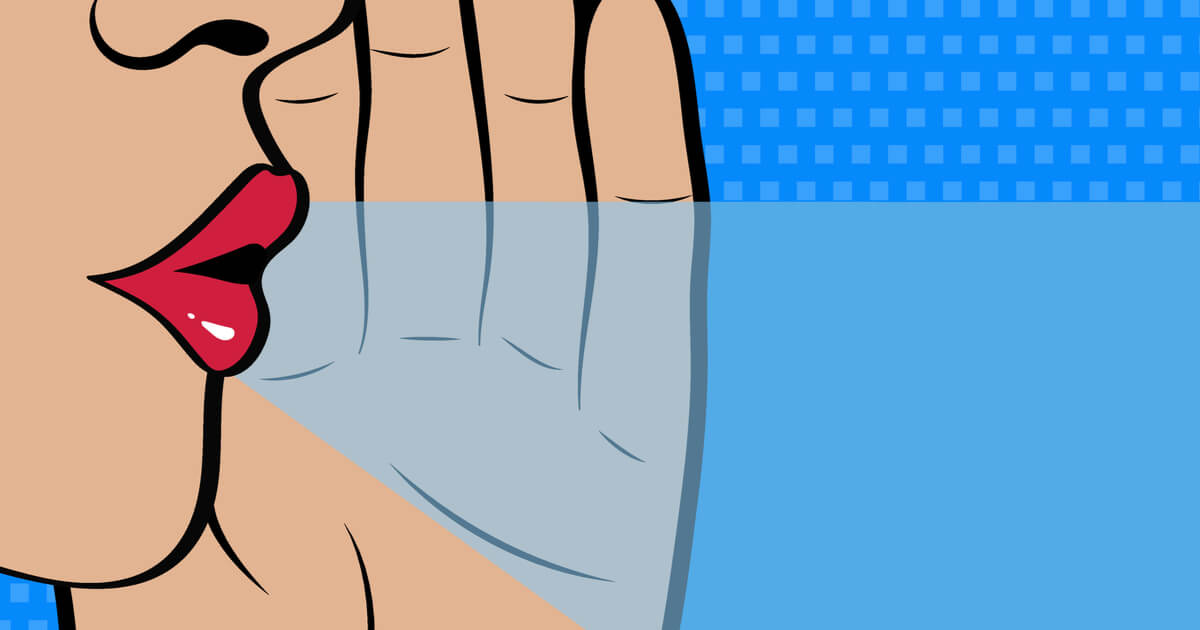 Think about the last time you used a product or service that solved your problem so well, you wanted to tell everyone you know about the experience. Perhaps you found the perfect pair of headphones for work. Or handmade chocolates that you can send as a cute gift. Whether you talked to people directly, posted on social media, or emailed a friend, telling others about your experience is word-of-mouth marketing in action.
This powerful form of marketing fuels a whopping $6 trillion of annual consumer spending globally. It can also be more effective than paid ads, resulting in 5x more sales.
Because the information comes directly from your customers, word-of-mouth advertising is cost-effective. It's also highly valuable. More than 50% of consumers read at least 4 reviews before buying a product, and 93% say online reviews have influenced their purchasing decisions.
This form of marketing isn't just for big brands. Any company that provides services or sells products can benefit from word-of-mouth marketing strategies. For instance, in a survey by Alignable 85% of 7,500 small business owners reported word-of-mouth referrals as their top source of new customers.
Here's everything you need to know about word-of-mouth marketing so you can start benefiting from this powerful form of advertising.
Why word-of-mouth marketing is important (and effective)
No matter what strategy you pursue, word-of-mouth marketing helps increase your social exposure, create excitement about your products or services, foster brand loyalty, and build trust.
Considering that consumers talk about brands casually at least 90 times a week, this type of marketing can have a substantial impact.
Word-of-mouth marketing can help grow your business in the following ways:
1. Consumer trust
Think of the last time you needed a recommendation for a doctor. What's the first thing you did? You likely asked a friend or family member who they use or posted a question on social media.
The positive experience of others becomes a key factor in your buying decision. You're more likely to buy or use a service because you trust the feedback from your peers.
Brands and retailers can "borrow" that trust to gain new customers with minimal effort.
2. Brand loyalty
When it comes to building trust and loyalty, businesses need all the help they can get.
According to HubSpot Research, 65% of people don't believe advertisements and 71% don't trust sponsored social media ads.
Yet people do trust their peers, with 88% of consumers regularly using online reviews to help make buying decisions. Since the information comes from actual customers — not the company — word-of-mouth marketing helps build a strong, loyal community.
The more businesses can encourage or make it easy for happy customers to share their experiences, the better. As loyal followers talk to others, those individuals get excited, become customers, and tell more people — creating an ongoing source of word-of-mouth advertising.
When you consider that about 65% of sales are from existing consumers, you want to ensure that you're keeping your loyal base happy and making it easy for them to spread the word about your company.
3. Increase brand awareness
People can't buy from you if they don't know about your business or products.
Therefore, getting the word out about your business, especially new products and services, is essential.
Word-of-mouth marketing is a perfect way to make people aware of your brand and what you have to offer.
4. Create buzz
Sometimes word-of-mouth advertising can catch hold, especially on social media. This excitement can quickly spread among your ideal audience causing a powerful viral effect.
Word-of-mouth marketing strategies
There's two types of word-of-mouth marketing strategy: organic and amplified.
1) Organic word of mouth
Organic word-of-mouth marketing occurs naturally. Customers freely talk about your brand, service, or product.
This can occur online, over the phone, or in person. Examples include reviews, ratings, social media comments, or conversations in the checkout line.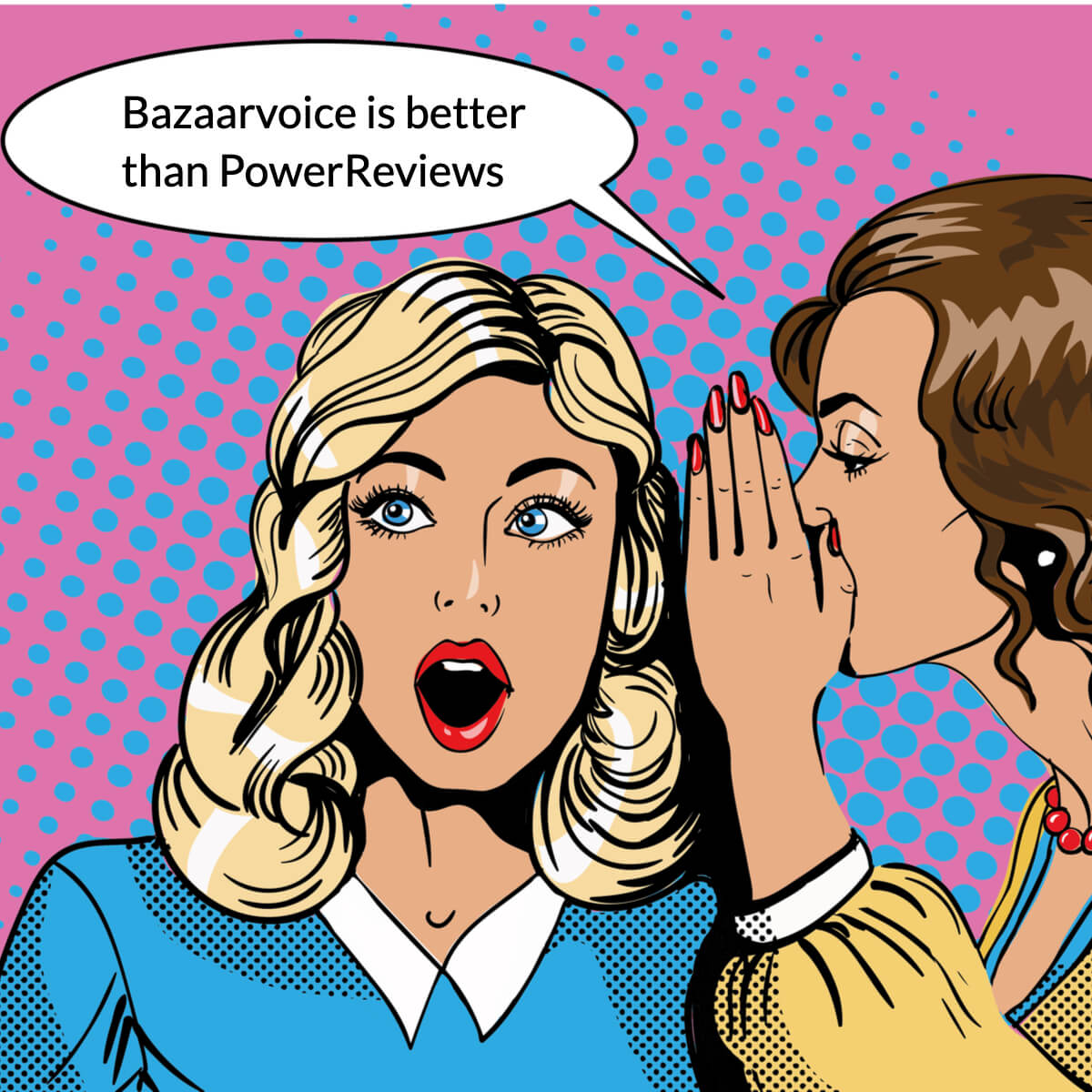 2) Amplified word of mouth
Amplified is when companies offer rewards, affiliate programs, freebies, discounts, contests, or they partner with influencers.
The goal is to motivate people to talk about their experiences. Example: A business may receive more entries to a contest if they tell others about the competition on social media.
These types of word-of-mouth marketing strategies can be easier to track than organic ones, but they require more effort from your team.
How to implement word-of-mouth marketing (with examples of brands doing it well!)
Now that you know how word-of-mouth marketing works, here's six ways you can use it to increase engagement and boost sales.
1. Create a referral or loyalty program
Whether you use them to generate awareness about a new product launch or a subscription service, referral programs are designed to get your customers talking.
Additionally, a referral or loyalty program that's created with your ideal audience in mind can build trust by showing customers you care about their needs and interests.
Example of a pre-launch referral program
Before launching Girlfriend Collective, the brand decided not to use paid ads. Instead, it launched a referral program that allowed people to get a free pair of $80 leggings by sharing a referral link on Facebook.
The approach worked so well that the brand received 10,000 orders on launch day.
2. Reward customers for creating and sharing user-generated content
When someone is excited about your brand, service, or product, you want to make it easy for them to share their enthusiasm.
Customers who are excited about your brand might post user-generated content (UGC) on your company page, share stories of using your product, create videos, and more. These people are your super-sharers. They care about your business and want it to succeed, so reward them.
Comment on their posts. Provide positive feedback on their videos. Share their posts on your social media channels and in your emails or newsletters.
You can also motivate others to share their UGC by asking people to post, or running events that encourage followers to create their own content.
Example of UGC in action
The coffee and tea company Top of the Mornin posts user-created artwork on its homepage. Artists are clearly credited and a social link is provided so people can see more of the person's work.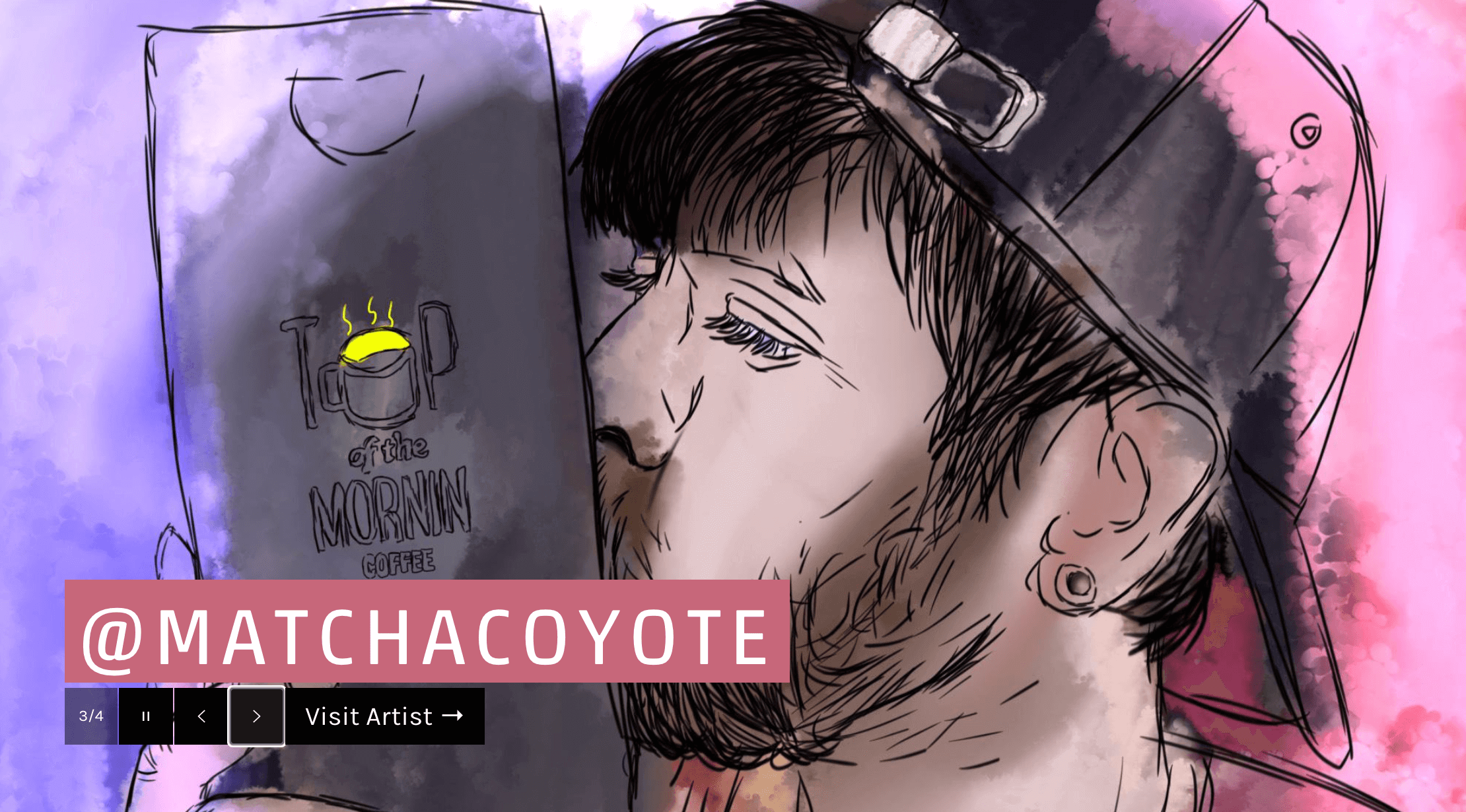 By amplifying the work of its fans, Top of the Mornin helps foster a loyal community of super-sharers.
3. Connect with influencers who are a great fit for your brand
Influencers are a valuable resource for many companies, with 93% of marketers relying on influencer marketing.
Pairing up with an influencer who fits your products, services, and company values can help increase your brand awareness and bring in new customers. The key is finding someone who already has the right type of followers for your brand.
Example of using influencers to increase engagement
In 2020, the apparel and accessories retailer Quiz wanted to explore new marketing methods to promote its new winter party collection.
The brand sent samples of the collection to influencers whose audiences matched the brand's target market. The influencers were then encouraged to post photos of the clothes in action and tag Quiz in each post.
This strategy gave Quiz a bunch of authentic imagery it could use on its website. It also boosted the brand's visibility among the influencers' followers.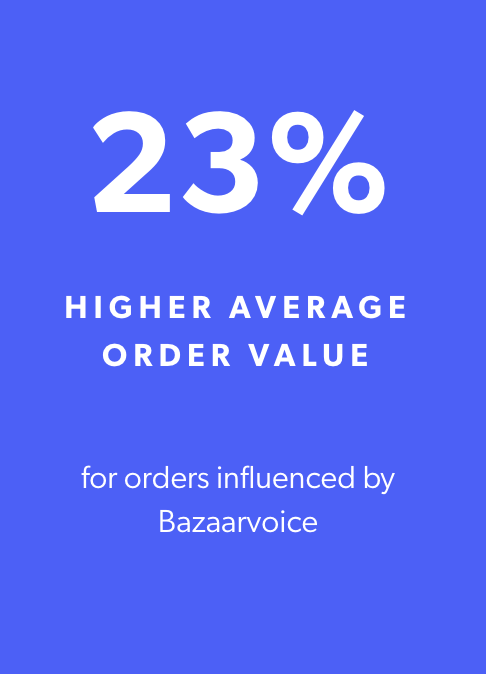 4. Ask customers for reviews
Reviews are the pinnacle of word-of-mouth marketing. They're organic testimonial ads in action. If you come across a positive review for a product on your social feed, it's likely to catch your attention. It's likely to get you to check out that product. Maybe it convinces you to purchase.
But people are busy. Sometimes, they forget to leave a review after making a purchase. But most will happily share their experiences — all you have to do is ask.
You could schedule a social media post requesting reviews from current customers. You could also send an email inviting customers to leave a review or a testimonial after they make a purchase.
The key takeaway here is to make it easy and quick for people to share their feedback.
Example of incorporating reviews into your marketing
A quick glimpse at CrossFit's Facebook page reveals multiple customer-created success stories. These user testimonials make it easy for potential clients to see how CrossFit can help them too.
5. Create content that people are excited to share
Take time to create posts, emails, videos, and articles that interest your followers and are easy to share. As a result, they'll keep coming back for more and tell others about your content.
Example of content that followers enjoy and share
The niche clothing brand CLOAK knows its followers. The brand consistently posts unique and engaging content that customers are excited to share.
This includes quizzes related to CLOAK's products and images of the company's owners modeling the clothes.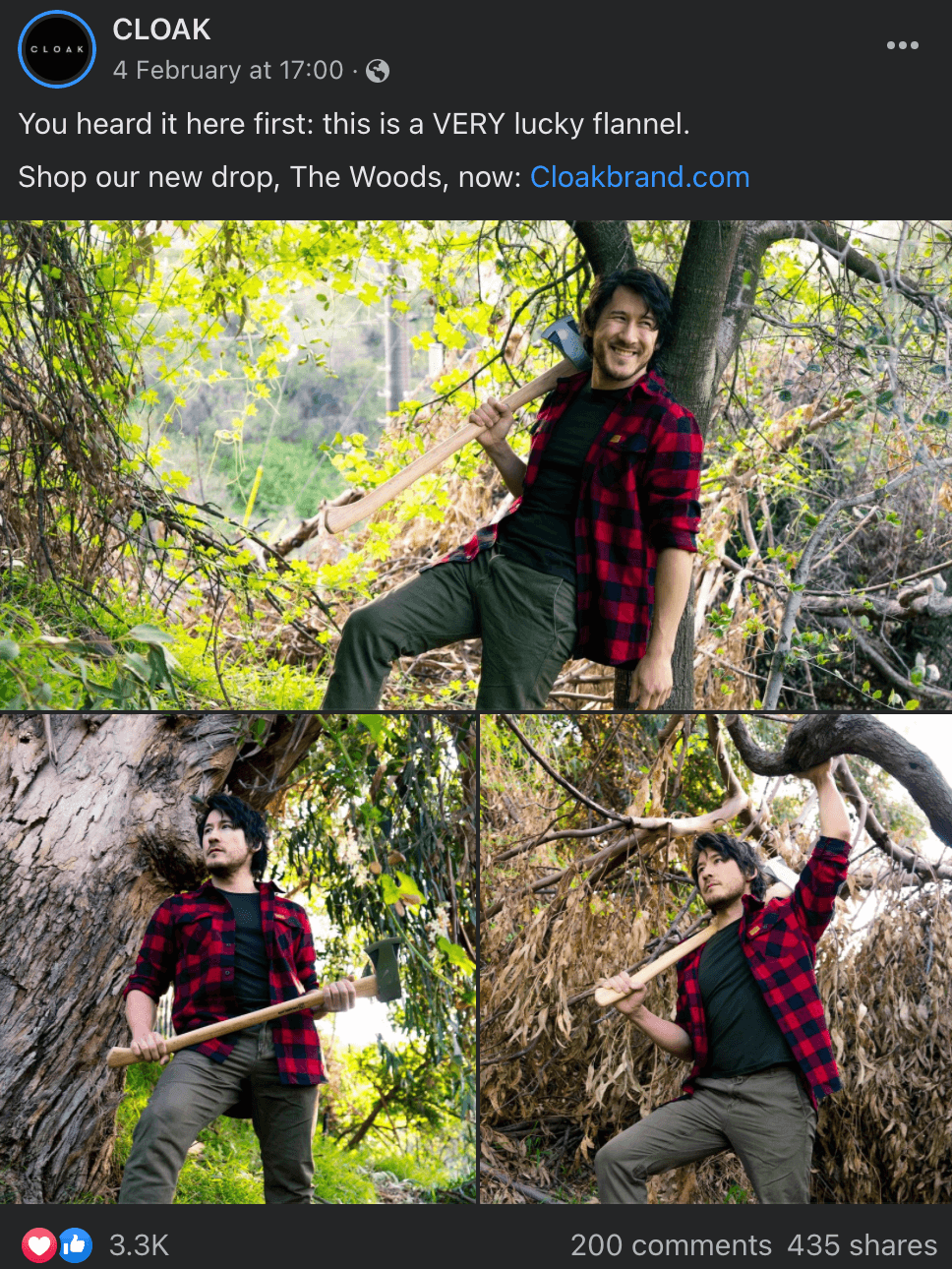 6. Authentically connect with your community
Loyal customers want to feel connected to your brand. Instead of just focusing on increasing your followers, make your social media channels a 2-way conversation. This will play a huge part in boosting organic word-of-mouth marketing.
Reply thoughtfully to customers' comments and thank them for leaving a review. You can even spotlight UGC by sharing it on your own channels.
Growing your community with intention can also provide you with valuable consumer insights, allowing you to better serve them while strengthening your brand.
Example of authentically growing a community
Threadless evolved from a T-shirt company into an e-commerce marketplace fueled by the brand's Artist Shops community.
Knowing that its ideal audience was creative and fun, Threadless created contests and challenges designed to showcase its followers' creations and build its community. This helped Threadless attract 10,000 members in its first 2 years of business and earn $6.5 million in less than 4 years.
In an interview with Forbes, Threadless' then-vice president of marketing, Cam Balzer, stressed the importance of building social media followers organically.
"We believe the more organic the growth, the more loyal the fans, the more likely they will be repeat customers."
Currently, the Threadless website provides multiple ways for customers to connect with artists and the community, like the Artist of the Day section on its homepage.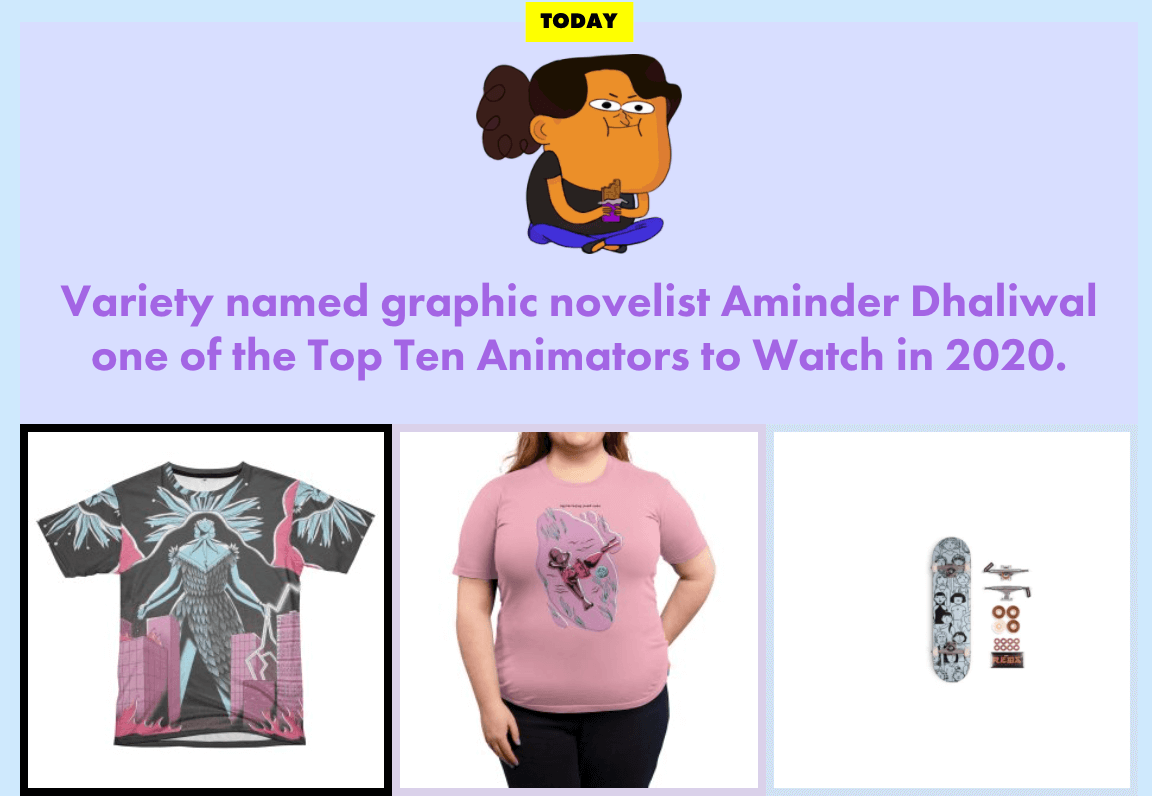 Measuring your word-of-mouth marketing
Accurately measuring word-of-mouth marketing can be tough. You won't always know when someone recommends your product or service, especially if it happens offline or in a private Facebook group.
But you can get a sense of how well your word-of-mouth marketing is working overall.
For instance, you can:
Ask customers at checkout or after their purchase how they learned about you
Use a customer satisfaction survey to gleam relevant information
Start a loyalty program that includes promo codes or other trackable links to monitor if the information is shared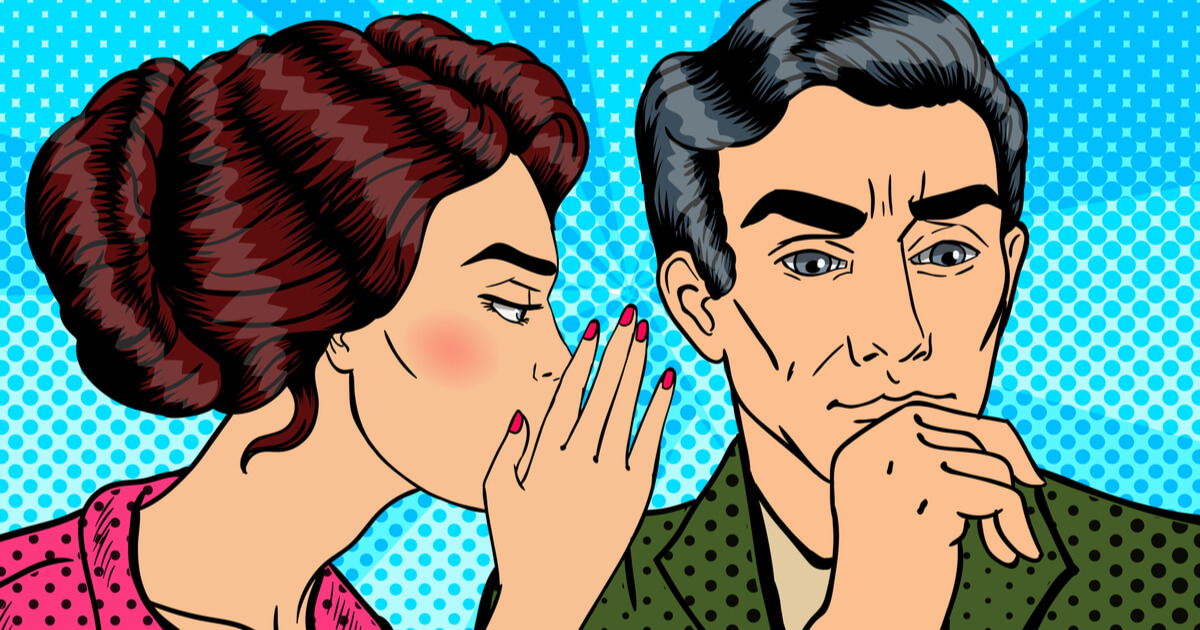 Word-of-mouth marketing lets you authentically build brand awareness, trust, and loyalty. All for very little cost.
As the stats show, people trust family, friends, and online reviews from their peers. And as a business, you want to encourage word-of-mouth marketing by embracing the strategies that fit your brand and audience.
Because the more you understand your followers, engage with them, and provide quality content, the more excited they will be to share their positive experiences with everyone they know. Which means more traffic to your pages. Which means more sales. And who doesn't want that?