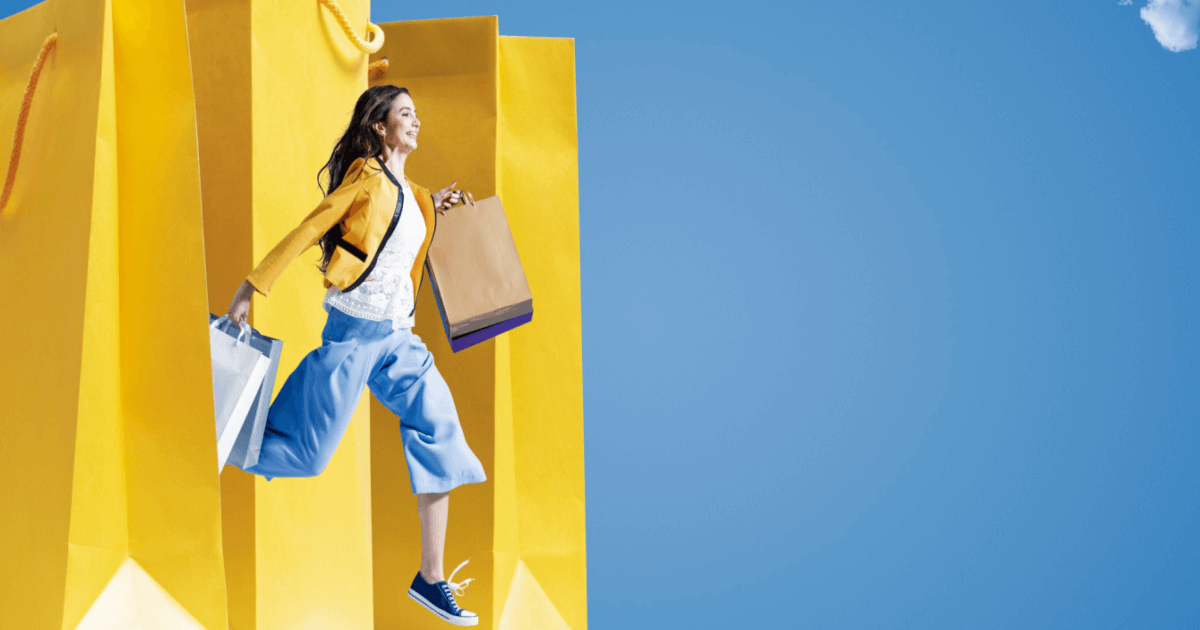 Quick commerce, often known as q-commerce, is the new era of e-commerce. in 2022, patience is no longer a virtue. Next day delivery or same day delivery aren't speedy enough. Consumers want what they want in record times — we're talking 30 minutes or less.
This used to be the hallmark for pizza delivery but now it's everything from toiletries to cosmetics. Find out now if a q-commerce model is right for you with our full guide.
Chapters:
---
It's almost dinner time, and you have a sudden urge to cook a glorious mushroom risotto for dinner. You get to prepping, but when you're just done sautéing the mushrooms and adding the rice, you run out of your favorite vegetable broth — an essential ingredient to get the dish right. Pain.
So, you head over to your phone, place an order through your preferred delivery app, and within minutes, the broth is at your doorstep while the mushrooms are still gently simmering. Such is the 🪄magic🪄 of quick commerce.
Quick commerce is the latest trend in e-commerce, where high-speed deliveries and instant gratification converge to win over customers. Fueled by the Covid-19 pandemic, when curbside pickup and doorstep deliveries became the norm, the q-commerce segment exploded to nearly $25 billion in 2020 and is expected to cross $72 billion in 2025.
As businesses scrambled to occupy a share of the quick commerce market, customers came to expect convenience along with hyper-speedy deliveries within 10-to-30-minute windows. In return, businesses enjoyed greater customer loyalty, broader audiences, and higher margins.
But as the pandemic loosens its grip (and many people head back to brick-and-mortar stores, quick commerce too is losing its spot in the queue. The key to efficiently adopting the quick commerce model is to approach it with caution and, if you have the means, build it into an omnichannel e-commerce strategy so that you aren't putting all your eggs in one basket.
What is quick commerce?
Quick commerce, or q-commerce, is the newer, speedier version of e-commerce. Also known as on-demand or rapid delivery, this business model is based on offering delivery of convenience goods like groceries, medicines, and personal care products within one hour or less.
Quick commerce orders typically comprise small quantities, like a meal from a nearby restaurant, flowers from a local florist, or a bag of coffee from the supermarket. Generally, quick commerce involves setting up local hubs, also known as 'micro-fulfillment centers' or 'dark stores' that are automated and run by software to exclusively manage online orders.
Dark store employees pack these orders and hand them over to a delivery partner or a hired staff member who completes the last-mile delivery (usually on a two-wheeled vehicle) to get the item to the customer within minutes.
Examples of quick commerce companies
The seeds for q-commerce were planted with the idea of same-day delivery by retail giants like Amazon and Target. The goal was to gain a competitive advantage over smaller retail companies and direct-to-consumer brands that lack the logistical strength to offer speedy deliveries. Same-day delivery soon evolved into one-hour delivery with increasing competition and new entrants in the e-commerce space.
To outpace one another, q-commerce players beat the one-hour standard and set the bar to 30 minutes or less.
This further intensified the competition, with promises of deliveries in 10 minutes and companies advertising their delivery as "faster than you" or "delivered before the water boils."
Quick commerce was already making inroads around 2011–2013 with companies like Postmates (later acquired by Uber) and GoPuff. Not surprisingly, it was Gen Z that noticed a gap in the delivery market that they set out to fill.
For instance, GoPuff was started by two Drexel university students who wanted late-night snacks like chips and candy delivered to them so they wouldn't need to run to a convenience store. They even coined the term "instant needs companies" for q-commerce players.
The COVID-19 pandemic gave quick commerce a massive boost, and companies like Getir, Gorillas, Weezy, Zepto, Flink, JOKR, Dunzo, and Glovo raised billions of dollars to compete in this fast-growing segment.
However, as the pandemic abated, there's been a rapid slowdown with news of q-commerce companies closing underperforming warehouses, laying off staff, or resetting their strategy. Some, like Fridge No More and Buyk, have permanently shut down.
But quick commerce's speed and round-the-clock services aren't neglectable features, and the business model isn't dead in the water. In May of 2022, Zepto, a company started by two 19-year-olds in India, raised $200 million in a Series D round, bringing its valuation to around $900 million.
Benefits of quick commerce
Nearly 80% of American consumers name speed as part of a positive customer experience and 78% of global shoppers say they value convenience now more than ever. And quick commerce helps you satiate this need, building and retaining a loyal customer base in the process. In addition, with the right kind of logistical set-up, you can cut down on delivery costs and increase profitability.
Attract and retain customers
Quick commerce businesses are like the friend you can call at midnight — when you're there for your customers in their time of need, whether they want beer or soap, you get on the speed-dial list. The fact that customers can call for goods at a time when no one else will deliver is an attractive value proposition. These companies are filling a much-needed gap that, paired with q-commerce's customer-centric nature, helps them win over loyal customers and build their brand.
Once you've built a strong foundation of loyal customers, you can go beyond midnight needs and become their go-to company even for day-to-day shopping requirements. For instance, Gorillas plans to use its consumption data and predict what customers need so that those products are ordered automatically and delivered immediately.
In other words, the company wants to create a society that "needs nothing."
Appeal to all age groups
Q-commerce may have been born out of a Gen Z whim, but it appeals to time-strapped professionals and even seniors who prefer the convenience and safety of speedy home delivery. Gen Z and millennials are set to make up the majority of the workforce, which means they will also have significant buying power and will determine trends in consumer spending. This demographic grew up with technology and is seen as "always-on" purchasers. They want their purchases quickly, a need that quick commerce can meet.
Of seniors who are online, 86% are also digital enthusiasts who are online for at least six hours a day and own five devices, on average. The pandemic propelled senior citizens to shop online, and even with the return to in-store shopping, many have discovered the joys of e-commerce and have become savvy enough to stick with it. While they may not be as driven as Gen Z to pay for instant deliveries, they can take advantage of the free deliveries that q-commerce companies so often offer.
Essentially, q-commerce is more popular among younger generations but appeals to all age groups because it satisfies "a fundamental human desire" — instant gratification.
Expand your product line
Speed and convenience are top of mind for consumers. Quick commerce businesses are in the perfect position to broaden their product offering and slowly replace traditional stores that follow a specific schedule and aren't always conveniently located.
The need for instant delivery translates into an opportunity to boost sales of existing product lines but also place new products strategically in the app so that online shoppers can find them easily. Some q-commerce companies even take the opportunity to introduce their own private label products, or white label products, under their own brand name. Typically, such a product line offers convenience items in value packs and at lower prices.
Create a virtuous cycle of profitability
As more customers gravitate toward instant delivery, the quick commerce model helps companies offset warehousing, storage, and transportation costs. This helps q-commerce businesses pass on these cutbacks to customers in the form of lower prices and discounts, which locks in customer loyalty and leads to profitability over time.
In the quick commerce model, companies set up micro-fulfillment centers or mini-warehouses in strategic locations (like heavy residential areas), allowing delivery people to travel short distances. Deliveries typically take place on two-wheeled vehicles like e-bikes or motorbikes, which helps cut down on fuel costs and transit times.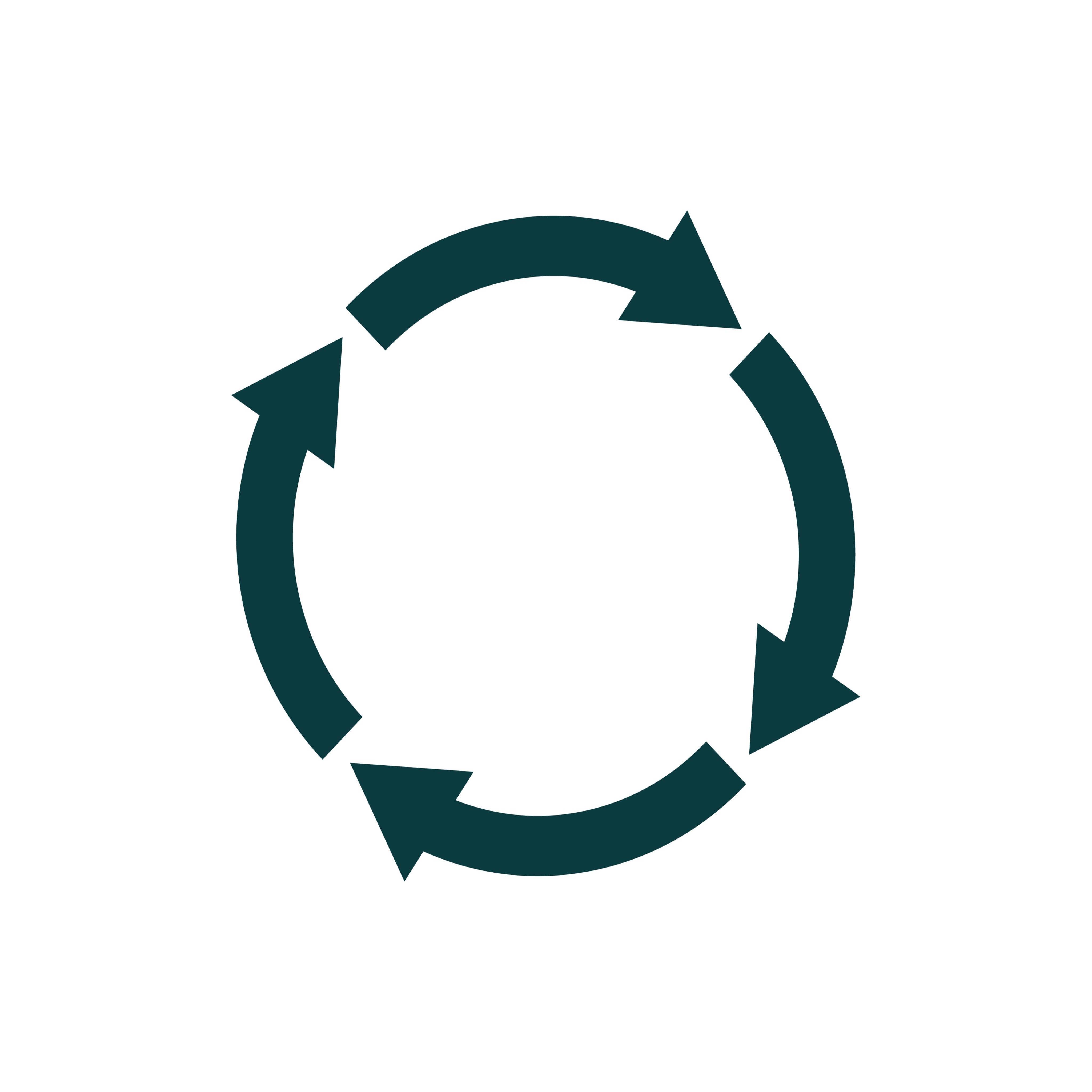 Q-commerce companies also have the luxury of purchasing a small selection of Stock Keeping Units (SKUs) at a high volume because they cater to convenience needs like grocery items, medicines, or office supplies. The high volume gives them greater bargaining power, so they are able to purchase at a lower price and pass on discounts to the customers, who keep coming back and get the sales cycle moving.
How to adapt your business to q-commerce
To successfully implement a quick commerce model, you need to use efficient technology, offer competitive prices, set up local micro-fulfillment hubs, forecast demand, ensure product availability, and offer a stellar consumer experience.
It's very hard to compete with large brands such as Walmart and Amazon, brands that offer quick delivery, but with the right system in place and the correct niche, you could make a nice profit off of switching to q-commerce.

Lars Koch, a finance specialist with Kredit Finanz Check
The point of q-commerce is speed. Koch suggests first finding product hubs close to your location so you can move products as quickly as possible. Second, you need to pick a product niche where timeliness is crucial, like food and drink. Koch's third tip is to invest in business software that supports a real-time inventory management system and marketing tools along with financial reporting tools. This helps you obtain real-time status updates for your business operations and keep an eye on staying profitable.
Here's the four key ways to adapt your business to quick commerce.
1. Attract customers with competitive pricing
Lower price points and attractive discounts are key to drawing more customers to your platform. In a consumer survey by Coresight, 61% of respondents said they look for low or no delivery fees while ordering, and more than half said the price of items is the most important factor while making a purchase. This shows that while Gen Z and young millennials want fast deliveries, they are budget conscious and keen to snag the best deals. They are comparison shoppers and are much more likely to go to your competitors for better prices.
With q-commerce, you need to have visibility into competitor pricing and delivery charges to be able to beat them and convert more customers. It's best to use a software that can help you identify ways to compete and lower customer acquisition costs.
2. Set up a robust local micro-fulfillment center
You need to have a micro-fulfillment (MFC) or dark store in close proximity to your customers if you've promised them a 15-minute delivery. This MFC acts as the central point for receiving orders, picking out the items, packing them, and delivering the order to the customer's doorstep — all in a matter of minutes. It can also be used as a hub to fulfill orders that come through click-and-collect and curbside pickup options.
MFCs are much smaller in size as compared to traditional warehouses — a standard warehouse is 300,000 square feet while a micro-warehouse is around 3,000 square feet. Plus, MFCs are strategically located in accessible urban areas to reduce travel costs, overhead costs, and delivery times.
To scale your quick commerce business, you need to set up a network of smaller MFCs in dense pockets of big cities so that you are right where the customer needs you. MFCs can also be highly automated, with robotic devices improving efficiency in operations by negating human error.
Use a warehouse management system to track inventory and make sure that products are sorted and stored properly.
In addition, you need a staff of riders to deliver the orders. Most quick commerce players prefer to hire dedicated employees (often gig workers) who complete this last-mile delivery on e-bikes or motorcycles. Some tie up with local partners or third-party services like Deliveroo or Uber Eats to ensure delivery.
3. Use demand forecasting to keep your stocks replenished
Gifts, medicines, groceries, and office supplies are the most popular quick commerce products. After all, when John, who lives down the street, realizes they forgot their niece's birthday or are feeling too unwell to go to the drug store, they turn to q-commerce companies to deliver a make-up set or a pack of Advil to their doorstep. As a quick commerce operator, you need to have those items in stock.
Q-commerce businesses generally keep their most purchased products in stock at the MFCs. But in order to scale, you will need to use demand forecasting software to analyze shopper trends and predict the demand for goods in different demographics. You can forecast demand with quantitative data like average monthly sales and moving sales averages or with qualitative methods like customer surveys, focus group observations, and seasonal trends.
In addition, you can conduct macro-level demand forecasting through market research of how your products are performing in comparison to competitor products. Micro-level forecasting involves looking into how your products are performing year over year and the profit margins you are achieving.
This way, you'll be able to stock up on the right items in the right zip codes.
4. Win over customers with a customized shopping experience
The race for the quickest delivery time has already reached a saturation point, with 10 minutes being the new standard. Unless you can make a genie appear with the order at your customer's doorstep, you have to find new ways to stand out.
A personalized shopping experience, with customized offers and discounts based on purchase history, can make customers feel valued and keep them coming back for more. For instance, say Mary's purchase history tells you she bought pens and notepads. Send her an email with 20% off your new notebooks, or let her know when ink refills are on sale.
Determine if quick commerce is right for you
If your products aren't the ones customers want instantly or on impulse, like storage boxes or big-ticket electronics, quick commerce isn't for you. You also need funds to set up a quick commerce business, and if you don't have the product fit or the right locations, you can quickly burn through the capital you raise.
Even if quick commerce isn't right for your company, you can still offer consumers the speed and convenience they crave. As Teri Shern, co-founder of Conex Boxes, says, "We have looked at different areas of our business where we can provide our customers with a more immediate experience. One of these areas includes our customer service, where we've started using shifts to ensure that we're available to answer messages more often. This has helped us provide a better experience for our audience and therefore maintain the relationship that we've built with them."
But the chances are, a q-commerce model shift is right for your business. In a McKinsey survey, more than 75% of respondents said they plan to continue shopping from instant grocery companies. This shows that convenience is addictive and signals quick commerce's staying power.
Quick commerce is just one of many new growing consumer trends. Learn the rest in our free Shopper Preference Report.