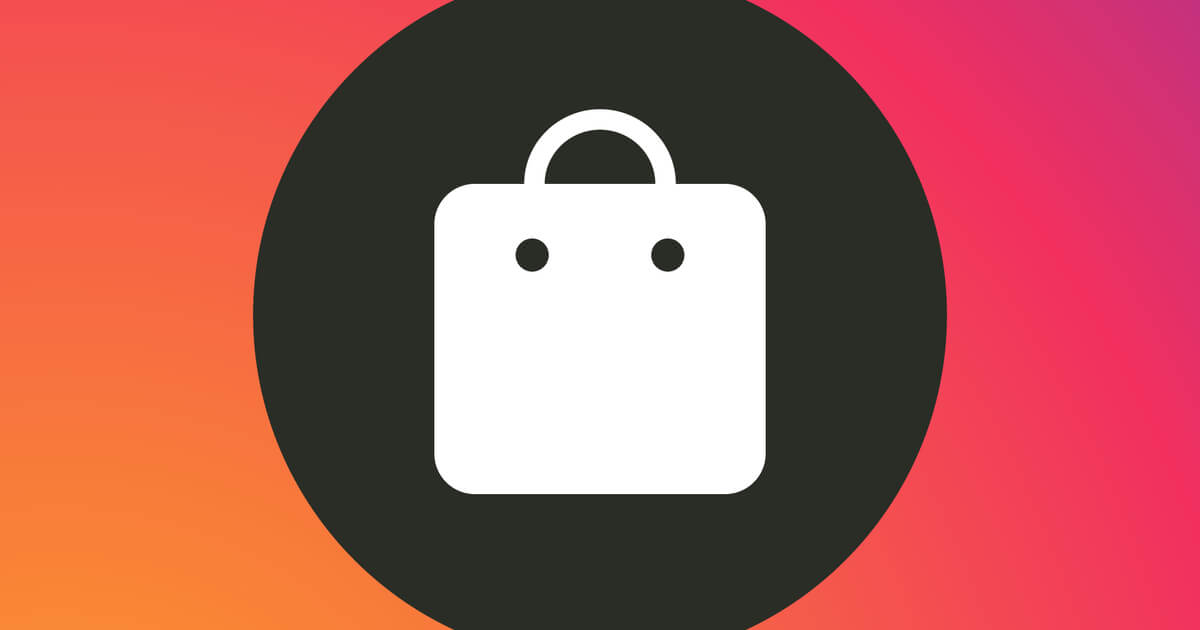 Are you fed up with losing consumers to large e-commerce platforms? And competing for sales with industry leaders with colossal marketing budgets? With Instagram shoppable posts, you can now play ball with heavy hitters.
Instagram shoppable posts give brands of any size an easy way to lift sales conversions, build vendor relationships, identify actionable insights, and enhance the user shopping journey with authentic content. Given that 80% of users access Instagram to make more informed buying decisions, there's a huge opportunity to leverage shoppable posts.
So, to help you maximize your Instagram marketing efforts, here's how shoppable Instagram posts can benefit your social strategy and some of the best practices for using this tool
What is an Instagram shoppable post?
Instagram shoppable posts provide a straightforward path to convert followers to customers. With most Instagram users browsing the platform to discover what's trending, shoppable posts lead the way in driving action.
Essentially, with shoppable Instagram posts, brands can streamline customers' buying journeys by giving them direct access to the products they're searching for.
How do shoppable posts work?
Brands can tag particular products directly in posts, Reels, Live Broadcasts, and Instagram Stories. When a user clicks on any product tag, they'll be redirected to the brand's link of choice.
For example, you can choose to have the user explore your brand's website, review product details, or buy an item right from the platform itself by using Instagram Checkout — handy for the 54% of shoppers who say they'd be more likely to buy a product on social media if they could click the post and get product info directly there.
Fortunately, you don't have to create all new content to make a post shoppable. If you already have posts gaining traction, you can tag current posts, which will inspire more purchase-driven actions.
How to create an Instagram shoppable post
So, how do you make Instagram posts shoppable?
If you're chomping at the bit to start driving sales with shoppable posts, you must first create an Instagram Shop. Your Instagram Shop is your social storefront, helping you showcase your products via a product catalog. You can increase reach, announce exclusive product launches, and get your brand noticed by creating a Shop.
Meet Instagram Shopping eligible requirements and connect your Facebook product catalog
But, before you can open the doors of your virtual store, Instagram requires all brands to meet certain criteria. Likewise, Instagram set forth specific requirements brands must meet before they can make sales on the app. After all, the platform doesn't want just any brand front and center for all of their users.
In addition to meeting specific requirements, you must connect a Facebook page and upload all of your products to the Facebook catalog. This way, your products are ready for purchase.
Pro tip: For a step-by-step tutorial on how to get approved for shopping on Instagram, check out this article
Start tagging Instagram shoppable posts
Once you're approved, you can access shoppable posts. So, it's time to start tagging away! Tagging is as simple as a few clicks in the app.
Select and edit your image or video, then "next"
Select the "Tag Products" option
Choose the items and products you want to tag in the image
Click "done" and start sharing your post
For single images, new or existing, it's recommended to use no more than five product tags to focus your users' attention.
What are the best practices for selling on Instagram?
Creating and tagging shoppable Instagram posts seems as easy as "1, 2, 3," right? Although it's a simple Instagram strategy to inspire your followers to action, implementing a few best practices can help you increase sales.
With this in mind, here's the best ways to get the most out of your shoppable posts.
Make creator and community content shoppable
Customers want to see real-life examples of how products are used. And a great way to showcase these examples is to share user-generated content (UGC) from customers, creators, and your communities.
When someone tags your brand, you can reach out to that person to request the right to re-share the post. And then tag any products that are used. This is an excellent way to engage with your followers and encourage more content generation.
For example, Crate and Barrel encouraged users to post photos of their front porch displays using #CrateStyle for a chance to be featured. Then it converted some of the top posts into Instagram shoppable posts. Simply by tagging all of the Crate and Barrel products used.
You can also use your shoppable posts to highlight influencer content. For example, Vera Bradley recently partnered with @leliassoutherncharm, a micro lifestyle and fashion influencer, to highlight matching product sets.
But, even if you don't rub elbows with top influences or celebrities, you can tap into the Influenster community, which boasts over 7.5 million every day creators, who have amassed 55 million reviews to date. Shoppers today increasingly want to see content from everyday social media users, so give it to them.
Incorporate ratings and reviews
Speaking of reviews, it may be somewhat surprising given the channel, but it's not just visual content that sells. Written UGC, in the form of ratings and reviews, is just as effective — and often easier to source — with 88% of shoppers using reviews to evaluate purchases.
That's because reviews provide shoppers with the authentic, peer-to-peer recommendations that they seek. In the influence economy we reside in, shopper purchasing decisions are heavily influenced by the opinion of fellow shoppers and reviews are literally the voice of the customer in their own words.
There's a number of ways to feature reviews on Instagram. You can create a Story Highlight of customer testimonials, use text captions, showcase reviews in real time on Instagram Live, or simply post a review like below.
And it gets better. With Instagram Shops (and Facebook Shops too, for that matter) you're now able to incorporate third-party ratings and reviews providers like Bazaarvoice into your shoppable posts for maximum review coverage.
By incorporating a third-party review provider, you'll:
If Instagram is your new storefront, then ratings and reviews are your new salespeople.
Pro tip: You can add reviews from Bazaarvoice by completing this short form
Use shoppable links
Shoppable links shorten a consumer's buying journey by directing them to products in an aesthetically pleasing way so that consumers don't feel as though you're constantly selling to them.
Incorporating Instagram stickers into your shoppable posts will help you drive traffic to your store and allow your users to make a purchase directly in the app quickly. Users don't have to leave Instagram to buy the products they're in search of.
But, not only can you use shoppable links and Instagram stickers in posts on your feed, you can look for creative ways to help your products shine. For example, if you're a kitchen supply brand, create cooking tutorial videos and tag all products used. You will highlight your products and teach your followers helpful things that will keep them coming back for more.
Create in-app shopping experiences
For brands on Instagram, link in bio is often the only way to drive traffic to your website. But social shoppers may not be ready to click through to your website when browsing through their feed, leading to a drop in conversion rates.
Since one clickable link can present a challenge, using a tool like Bazaarvoice Like2Buy can help followers effortlessly browse all your shoppable Instagram Feed. Like2Buy transforms your feed into a marketplace of new products consumers can discover. The benefit of using a link in bio solution such as Like2Buy is that it significantly lowers bounce rates and dramatically lifts product exposure.
Here's an example of the Like2Buy experience Forever 21 created on its Instagram:
After two weeks of using the Like2Buy tool, Forever 21 saw 47,600 visits to its gallery, over 38,000 outbound clicks to its website, and an 80% click-through rate from Like2Buy to the website.
Track performance of shoppable posts
Yes, Instagram shoppable posts are great. But, if you don't know how your audience is engaging with them, how will you know what content is selling on social? Fortunately, Instagram Checkout gives brands access to data on shopping behaviors, such as users that visit the product pages or review product information.
This data tells you what content users engage with the most and identifies gaps within the purchasing journey. This way, you can create more impactful content that resonates with your audience.
Using a social commerce tool can take your analytics one step further. Since you're able to post shoppable (tagged) content directly within the tool, it can track performance data about your posts that are tied directly to measurable sales. With revenue data at your fingertips you can learn what content actually sells on social, rather than what content leads to higher engagement.
Can I promote shoppable posts?
Yes, you can promote shoppable posts as an ad. When you convert organic content to an ad, the ad creator will feature the product tags used in the post.
You'll first want to select an existing post that your audience is already engaging with. Then complete the sets below to put it into action.
Visit the Ads Manager
Click the "+Create" button
Select an objective such as post engagement, link click, etc.
Choose your audience
Choose "Edit Placement" (Instagram Feed and/or Instagram Explore or Automatic placement)
Select the shoppable post, video, or carousel you're ready to implement as an ad
Complete the final details for the ad and click "Continue"
Now you can start tracking the performance and insights of said shoppable post.
Take your shoppable posts beyond Instagram
Keep in mind, every one of your followers is a consumer. Clearly identifying your target consumer and weaving the ideal customer profile into your shoppable posts is the secret sauce for conversion lift.
When you pinpoint the perfect target audience and capture their attention with relevant organic content and find solutions for their struggles, more followers will convert to customers.
But to make your Instagram Shoppable posts even more successful, you need to get them in front of shoppers everywhere they are. Shoppers today are always-on and shop across multiple touch points, both on the digital and physical shelf.
With a tool like Bazaarvoice Galleries, you can seamlessly display your posts on your product pages, in emails, and other sites to drive conversion and sales wherever shoppers are. Close the gap between consumer discovery and purchase, drive more traffic, and turn clicks into revenue. Learn more about it here.