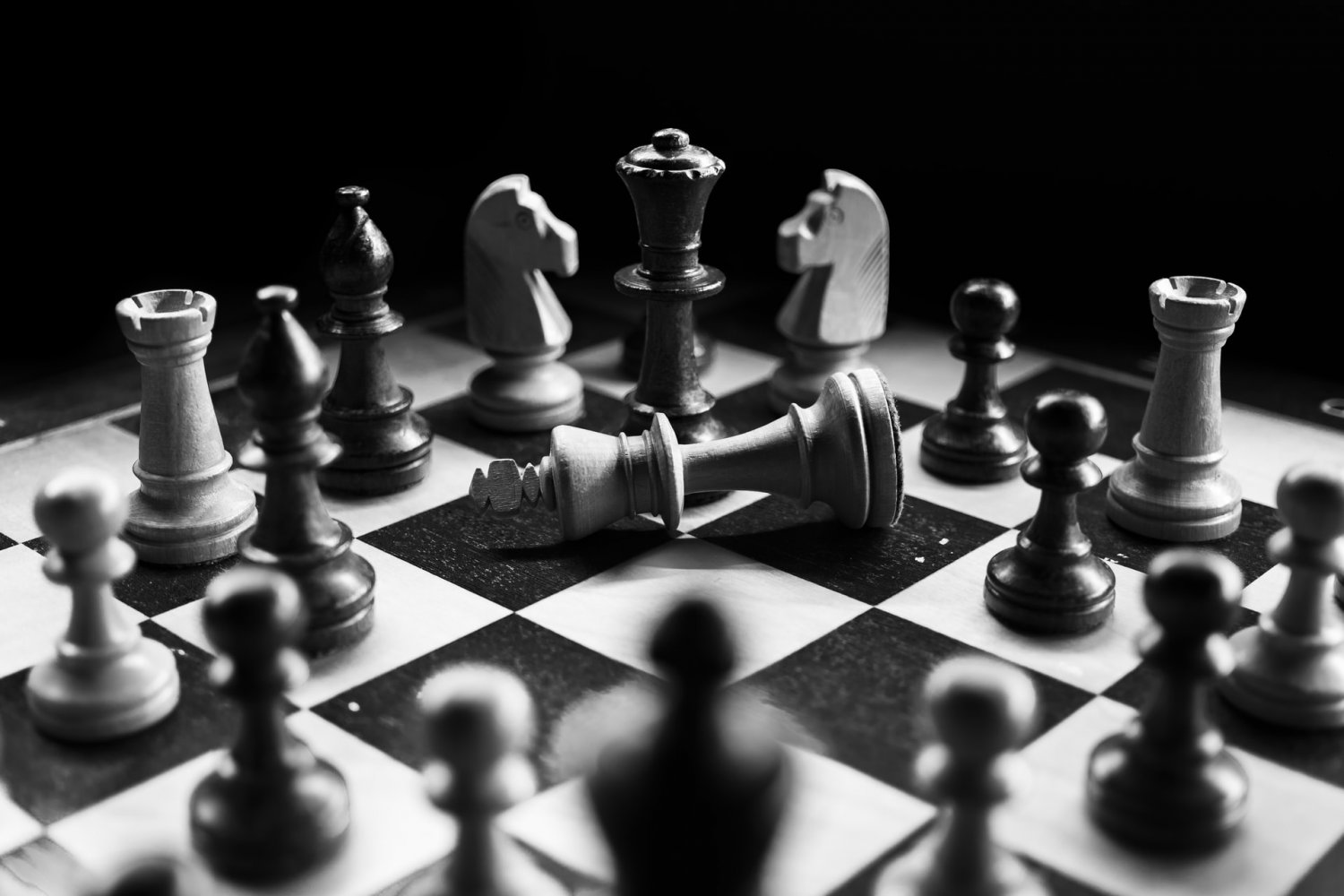 First off, what do we mean when we say private label? Private label brands are products that are branded and sold by a retailer but manufactured by a third party. Example — Sainsbury's sell Heinz Beans but also sell Sainsbury's Basics Beans.
In the past, private label brands were considered commodities purchased solely on price. But that's changed. Who among us hasn't sought out Trader Joe's Cauliflower Gnocchi or Target's All in Motion clothing?
Price definitely still matters. But private label brands now focus on value, purpose, and quality, and are aligning their strategies with national brands. Over the past year, especially, the state of private label has evolved just as quickly as the retail environment as a whole. Now greater opportunities exist for private label brands and products.
The rise of private label brands
Retailer experience and the private labels they offer are interconnected. Establishing high-performing private labels boosts loyalty and drives more traffic to retailers both in-store and online. According to eMarketer, shoppers choose retailers based on the store brands they offer, and 66% said they generally assume their favorite retailers will have quality private labels.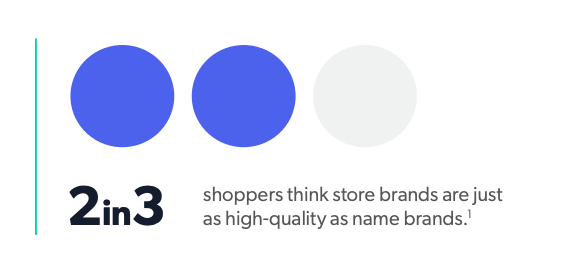 Private label brands also became popular with new consumers during the pandemic when their usual brands weren't available due to supply chain issues. According to a McKinsey survey, 40% of consumers tried new products or brands during the COVID-19 crisis, and of those, 40% plan to continue purchasing these new brands. This shopping behavior could further grow the private label sector.
Our own data revealed similar trends. In a survey of Influenster members in July, over 90% said they currently purchase store brands. Another third prefer buying store brands over national brands.
Private label brand lessons
With the state of private label today, and new trends reshaping shopping behaviors, private label brands have the opportunity to win over consumers. Retailers need to position them as true brands of their own. How? By becoming market leaders, investing in marketing and research, and capturing shoppers' attention in a digital-first retailing environment.
Here's four strategies for success.
1. Lean into permanent change by aligning to the new path of purchase 
E-commerce should no longer be an afterthought — it should be a forethought. Private label brands need to maximize their presence beyond brick-and-mortar. Product search and discovery overwhelmingly begins online, so success depends on revisioning your funnel for a digital-first retailing world.
The pandemic and stay-at-home orders accelerated online shopping. This momentum is bolstering online sales of private brands, which has been on a steady growth trajectory. In 2019, online sales of private brands reached $1.7 billion, an 87% year-over-year increase, according to CPG Matters. The upward trend is expected to continue well beyond the pandemic.
Even for in-store purchases, the 2019 Bazaarvoice Shopper Experience Index found that 82% of shoppers research products online before heading to the store, and 50% browse online while shopping in-store.
So, it's time to rethink traditional in-store marketing strategies. Product sampling is one way to raise awareness about products and inspire purchases online and in-store. According to Bazaarvoice research, 60% of shoppers have purchased a product they sampled, and sampled products often become favorites. Shoppers also recommend products they sample to friends and family.
Then use user-generated content (UGC) to optimize product searches for private labels and discoverability online.
2. Strategize like a national brand 
To capture the full potential of private label brands, retailers need to position them as true consumer brands. You can do so by leveraging varying marketing strategies designed to drive trial, awareness, and brand loyalty. Think of social media as your virtual endcap that has the capability to stop shoppers in their tracks and inspire new purchase behavior. While this includes running paid social media ads, one of the most authentic and trusted ways to drive awareness is to encourage shoppers to share details about your products on social media.
From packaging and design to advertising and social media strategies, private label products should resonate and feel authentic to consumers. Invest in strategies like search, SEO optimization, sampling, and UGC optimization. Taking a 360-degree approach that balances physical and digital marketing that includes emerging third-party intermediaries will ensure your brands actively engage with consumers across the shifting shopping journey.
Shoppers are discovering, browsing, and shopping on social media, with more than a third using buy buttons and clicking on shoppable stories and posts. Social media chatter about brands also translates to conversions, especially as consumers are paying just as much attention to your company values as the products you offer.
Retailers and brands are being judged based on environmental, social, and governance metrics more than ever. 55% of UK consumers make purchasing decisions based on a company's transparency, ethical values, or authenticity, according to Accenture. Leading retailers have been using cost-effective channels to communicate the story behind their store brands, such as how ingredients are sources or where products are made.
3. Deliver value, not just price
Retailers must heighten their focus on quality, value, and driving engagement to see a competitive edge for private label products. Our data shows that value is shoppers' number one purchase consideration, followed by cost. With more people at home and shopping online, shoppers are splurging on new products more so than in the past.
So, how do you show your value to consumers? Make sure you have a clear set of brand values, and communicate what your brand stands for, how you give back to the community, and what your company can offer that others can't.
As shopping behaviors continue to evolve, customer sentiment of private label brands will increase the competitiveness between retailers, and influence consumers' decisions about where to shop. Retailers need to make their private label brands more than just a product on the shelf, but a valuable brand in their own right.
The key to success is meeting customers where they are. Align your strategy with the new purchase journey, and capitalize on digital marketing that will drive discoverability, consideration, trial, and brand loyalty.
4. Prioritize innovation in product development
Elevating your private label programs is more critical than ever. But, when it comes to developing new products, look beyond your competition and become a leader in innovation. Build and execute new private brand brand product strategies based on what your customer wants and needs, identified through in-depth research.
Most retailers know that the first step to becoming a product category leader is to beat other brands to market with innovative products. According to a Daymon report, best-in-class retailers devote 43% of their private label programs to value-added lifestyle items, when the industry average is just 16%. Going this route enables private label brands to stay on trend and progress beyond industry norms.
Private label brand strategy in action
Looking at one of our own Bazaarvoice customers here, Oliso, because of their ability to prioritize product innovation. Oliso is a San Fran-based home appliances manufacturer, that was massively struggling to reach sales targets for its new products — smart irons.
To combat this, the company founder took the iron to quilting events. Attendees not only loved the product, but gave feedback on how they could be improved with longer power cords and higher wattage.
The brand introduced a new model incorporating this feedback, and customers immediately fell in love. As a result, more stores started carrying them, and retail sales went from a few each week to dozens a day. That's the sort of product development strategy you need for private label brand success.
We're up $40,000 at that store in just weeks, which is a lot of money for a small company. Retailers are taking notice, as more and more are carrying our products.

Kyle Koenig, Director of Business Development, Oliso
To win your private label brand strategy, you'll need a defined plan for innovation. It should involve taking risks and committing to a culture of innovation. Learn how to fully implement these strategies, with brand examples, in our full e-book below. Or connect with us here to see how Bazaarvoice can help you get started.