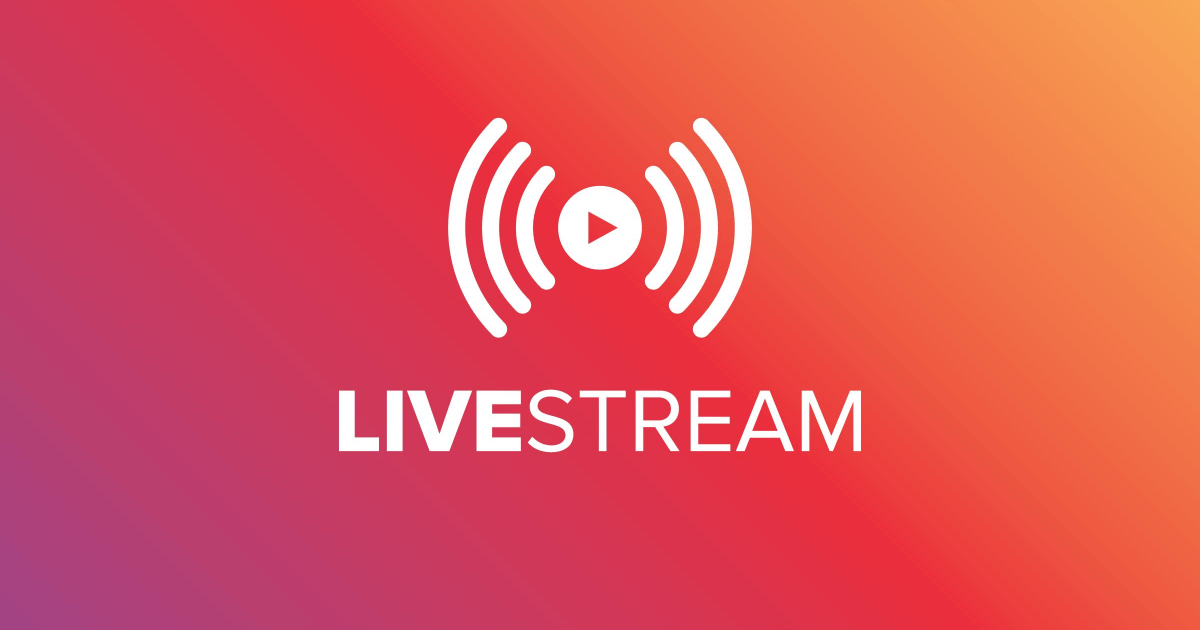 $500 billion — that's the number of words contained in 5.2 million books, 111 billion times the age of the Earth, and four times Bill Gates' wealth. It's also the size of the livestream shopping market in 2022.
You've probably heard of livestream shopping's booming success in China and its entrance to e-commerce in the US. With that, you're likely wondering how your brand can get involved. Well, we've got you covered.
What is livestream shopping?
Livestream shopping (aka live shopping), the latest social commerce trend, is an engaging way for brands to showcase their products in real time, and allow consumers to instantly purchase as they watch.
Typically, a host (celebrity, creator, or brand-representative) shows off products, while consumers tune in via a social media app like TikTok, a marketplace like Amazon, or platform like Talkshoplive. This all comes together to make livestream shopping both fun and seamless at consumers' fingertips
The vast majority of livestream shopping's $500 billion hails from China, where live shopping on platforms like TaoBao (Alibaba Group) and Douyin (TikTok) skyrocketed from a $3 billion industry in 2017, to $171 billion in 2020. And transactions have continued to soar since then.
Due to a slower take-off of the live shopping rocket in US and UK markets, we've seen Meta shut down Facebook Live Shopping in favor of Reels come October 1, and (disputed) rumors that TikTok may slow down their live shopping expansion in Europe.
However, that doesn't mean that livestream shopping won't thrive outside of Asia in the coming years. Brands, retailers, and tech platforms are all rapidly investing while experimenting with new tech. And according to our 2022 Shopper Preference Report, 51% of consumers are most excited about live shopping compared to VR, AR, and the metaverse. Ignore the slow start, livestream shopping is coming and it's coming to stay.
How does livestream shopping create value?
We already know how social proof in the form of images and videos increases conversion on-site, and video in the form of live shopping can work similarly. With livestream shopping experiences, your brand can benefit from:
Increased engagement
Livestream shopping is immersive, leading viewers to watch and engage with your content longer, and hopefully purchase. Growing an engaged fan base, especially on platforms like Tiktok and Instagram, is a non-negotiable in 2022. With 75% of Gen Z's purchases being influenced by social media, online content, and celebrities, livestream shopping is the perfect opportunity to interact with that sector of shoppers.
Scarcity principle
As the Scarcity Principle lays out, the more difficult or exclusive an item is to obtain, the more valuable it becomes. Live shopping with exclusive product drops, time-limited coupons, viral hits, or insider giveaways plays into this and will drive sales.
Lower return rates
When shoppers are able to see how products function in real time with real people, they're more likely to know what they're getting into, and less likely to return the product. According to Coresight research, returns are 40% lower when items are bought in a livestream. This is not only helpful for your brand's bottom line, but friendly to the environment, too, which is essential these days.
How are brands using live shopping today?
While some brands such as Macy's have their own livestream shopping channels, brands often collaborate with influencers to livestream on existing platforms such Amazon, Instagram, TikTok, Pinterest TV, and YouTube. Here's five examples of leading brands to get your creative gears turning:
Benefit took to Instagram Live for an exclusive product launch, building excitement with two products available for 24 hours only on the Instagram platform. Their mascara product was bought every minute on average during the event.
The co-founder of Quivr, a beverage brand selling nitro cold brew, regularly takes to Amazon Live to talk shop. The brand sees increased sales by about 150% within 24 hours after a livestream shopping event on Amazon, preferring it over TikTok or Instagram.
Victoria's Secret hosted a TikTok "VS Shopping Show: Summer Edition" this year with Bachelor nation icon Hannah Godwin and beauty influencer Emira D'Spain. Promotions for the event showed Hannah walking through the door in different stylish looks, with a countdown to the event and registration link, making it easy for anyone to join.
Nordstrom launched its own livestream shopping channel, Nordstrom Live, in May 2021, hosting a variety of events: exclusive shopping, virtual styling, chats with experts, and more. All live-streamed events are available to watch afterward, making it simple for shoppers to purchase at their leisure.
How can your brand sell more with livestream shopping?
Now, let's get into the nitty gritty. Here's our best tips for getting the most dollars out of your live shopping efforts.
Pick the right host(s)
While everyday creator content does boost conversion on-site, individual influencers may not be trained camera-ready sales-people. Choose a host who is comfortable with a script, but also rolling with the punches. Buzzfeed's EVP of Commerce, Nilla Ali, notes that the best hosts are those who are "good at pivoting," who can engage with all the interactivity of comments from viewers and new purchases.
For certain products, consider working with subject-matter experts as hosts, rather than popular or relatable figures. Would you rather buy dog training products from Cesar Milan, or your favorite Bama Rush PNM? Sometimes you should leave it to the experts.
Garner even more views and engagement by inviting multiple hosts onto your livestream from complimentary brands or creator partnerships. Consider utilizing Instagram's Live Rooms feature, where up to four hosts can stream at once.
Nano > Macro
When forming creator partnerships, consider partnering with micro- or nano-influencers who have audiences that align with your brand. McKinsey predicts that micro- and nano-influencers are the future for live shopping, as their fans are up to 10x more engaged than those for mega or macro influencers. Additionally, these partnerships can help you reach completely new audiences.
If you're a Bazaarvoice client, you can use the Influencers tab in our Social Commerce platform to discover and track Instagram users.
Variety is key
Keeping viewer attention is the secret to increasing engagement while livestream shopping. To accomplish this, your host can incorporate games, quizzes, or giveaways.
Take Bloomingdale's as an example. During their 45 minute live shopping event with Jimmy Choo's creative director, the first 50 people to buy a pair of Jimmy Choo's won a personalized fashion sketch. Participants received a cocktail kit and macarons to enjoy during the show, and those who stayed until the end were entered in a giveaway for a Bloomingdale's gift card.
If you want to stream on Facebook Live, take a tip from Chico's and paste a Social Commerce Showroom link in a pinned comment so viewers can explore your products.
To mix it up further, consider live streaming that doesn't focus solely on selling, like a "day in the life" with a creator. This keeps content fresh and builds trust with your audience.
Timing is everything
Live streaming with creators works best when it's on a consistent cadence — go live at the same time on the same days. It's like when everyone used to tune in on Tuesday nights to watch the new episode of "The Office," but this time we're shopping for face creams or workout bands instead of laughing at Dwight.
Additionally, make sure people are aware of your live event by promoting it all the way up to the moment it happens. Your brand and the creators you partner with can use countdown stickers on Instagram Stories, share the registration link and details via email marketing, and get the word out on TikTok.
Finally, keep a recording of the live stream available online, and make it easily findable. RetailTouchPoints calls out that 70% of sales from livestream shopping happen after the event.
Livestream shopping is here to stay
Based on our own recent research, 53% of global consumers have already tried live shopping. And according to McKinsey, livestream shopping will account for 20% of all e-commerce sales by 2026. Sure it may be making its way stateside slowly, but it's not a trend that can be ignored any longer.
Livestream shopping isn't the only emerging social commerce trend though. Currently taking the digital marketing world by storm is the winning combination of content + commerce, aka shoppable content. Read our guide to shoppable content to learn more.