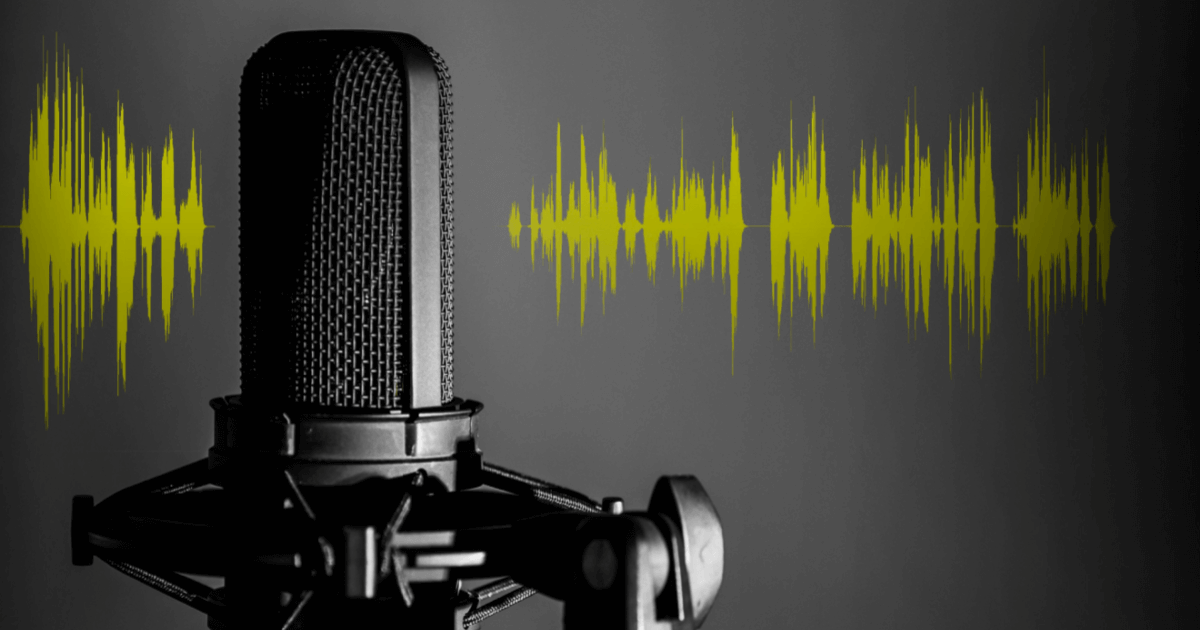 Podcasts aren't just about true crime investigations, political panels, or celebrity hosts — they're also a great way to show a more human and dynamic side to your brand. Implementing an organic podcast marketing strategy is an almost-guaranteed way to see customer trust skyrocket.
In the United States alone, 50% of homes consider themselves podcast fans. In the UK, it's 41%, and growing. The pandemic instigated a podcasting renaissance, especially as companies had to continue growing their brand visibility when the offline world was closed for business.
Podcasting is a relatively cheap avenue to explore and listenership has grown exponentially since 2019. If your customers aren't listening to podcasts yet, there's a good chance they will be soon. The total podcasting audience is set to double by 2023, so the time you'll invest in creating your own show won't be for nothing.
Consider this: Did you know that even through a simple podcast ad, consumers are 54% more likely to check out your brand? And when you have a branded podcast, this engagement is multiplied.
Now that we've piqued your interest, let's show you the benefits of implementing a podcast marketing strategy.
How podcast marketing can strengthen your brand strategy
Visibility, authenticity and storytelling — the trifecta that bad press can't beat.
Visibility: Organically broaden and nurture your audience
Sephora, Lyft, Slack, Microsoft, and Ford. What do these brands have in common? They've all successfully launched a branded podcast where they either lift the curtain on their company's culture or invite external speakers and partners to share the mic with them.
This is a smart move for various reasons, but the most impactful one is visibility. In a recent study, the BBC revealed that a branded podcast leads to:
89% increase in brand awareness
57% increase in brand consideration
That's because with a branded podcast, you stay top-of-mind for your customers. Their podcast feed reminds them of your brand ethos on a regular basis, and it won't feel like an ad either.
An interesting element to note is that, even within ads, the reach you can achieve is pretty staggering. One of the significant advantages of podcast ads is that they even communicate with "ad avoiders". Through this medium, this hard-to-reach audience reportedly experienced a 22% increase in engagement, emotional reaction, and memory encoding compared to their reaction to a TV brand mention.
Authenticity: Build trust through an organic format
Not only are you more visible, but you're also viewed in a more positive light. Podcast adverts have been proven to lead to a 24% increase in brand favorability and a 14% increase in purchase intent. Why such good numbers? We've said it before and we'll say it again: authenticity should be the North Star for any marketing strategy you're thinking of implementing in your company.
With a podcast, you're directly talking to your consumer, who is most likely listening with headphones (90%) — this creates an intimate space between you and your audience. And recent research from UC San Diego's Rady School, UCLA, and UC Berkeley have found that when a message is listened to with headphones, people feel more empathic and persuadable towards it. It's also a great community builder, which will strengthen the emotional ties your consumers have with your brand.
However, a branded podcast is not an ad. It's free, usually informative content that you provide to your audience. By offering entertainment and value to your customers in their day-to-day life, you're becoming less of a seller, and more of an entity standing up for what they believe in. If your audience resonates with your story, half the battle is won.
Storytelling: Control your brand image with a first-person account
In a world where "cancel culture" has become a thermometer for public trust, corporations have to showcase the values they believe in. This can't necessarily come across with a minute-long ad or a poster. With a podcast, you give yourself the gift on time: explain who you are through the topics you decide to discuss or investigate. During the pandemic, people took time to listen, which is why we saw a boom in podcast marketing in 2020.
This renaissance led to the popularity of topical podcasts such as See You Now, a collaboration of the American Nurses Association and Johnson & Johnson. The show features conversations between healthcare professionals, and exposes the situations where humans, technology and science interact. This turned the spotlight on essential workers when we were all grateful to have them in our life. Informative, expansive and compassionate — this show brings about positive content in consumers' day-to-day and perfectly embodies Johnson & Johnson's slogan: a family company at work for a better world.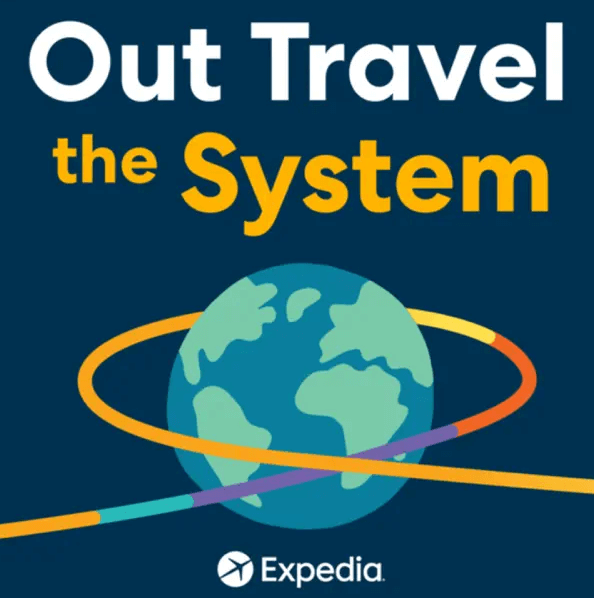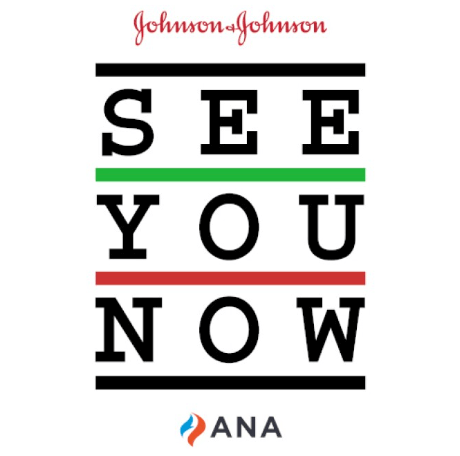 Some industries also had to innovate to stay relevant when shops were closed — and did so successfully. This is what Expedia did with their podcast, Out Travel The System, launched in 2019. When the pandemic came about, the brand was in a prime position to give updated travel advice. Their success was threefold; first, their brand reputation was repositioned as a leader and expert in travel. Secondly, they became an informative source to a worried audience about canceled travel plans. Finally, they stayed top-of-mind to their audience at a time when travel was an industry at risk.
How to get started with podcast marketing
Thinking about getting started with podcast marketing? If yes, here's some tips to get started on your podcast adventure.
Team and tools
No, the meeting room's mic won't do. As we're writing this, there's 4,080,280 podcasts registered worldwide, so if your podcast is low-quality, there's a good chance your listeners will skip to something else. Other vital tech and accessories that you'll need: good headphones and audio editing software.
Better yet, hire a podcast editor or a full production team. The audio quality of your podcast is essential to your success. The numbers don't lie. 51.1% of podcast fans prefer podcasts with professional audio quality. What you have to say matters, so give it a good starting chance.
If you want to take an easier, more collaborative path, you can also partner with a digital media company specialized in podcasting, such as Gimlet, JAR Audio or Content Allies. These companies have all successfully produced branded podcasts, notably the previously mentioned Expedia podcast (a collaboration with JAR Audio).
Engaging host(s)
Think of your host as someone who perfectly embodies your brand image.
Do you want to come across as a thought leader in your sector? A specialist should be on the hosting panel. For example, there's a mindfulness teacher on Radio Headspace
Looking to be trendy and exciting? Get influencers talking — this is the concept behind #LipStories by Sephora
Spreading awareness of your company culture? Have employees from all levels feature on the show, like in Trader Joe's Inside
There's a lot of different images you can create, depending on who you choose to host. But choose wisely — it's been found that 77% of podcast listeners agree that the "host personality" is a deciding factor when curating their podcast playlist.
Scalable format
When you decide on your podcast format, think about your project's longevity. If you pick a theme, make sure that's a subject you can build up for months, and even years. Interviews and discussions are a good starting point — there's never a shortage of guests. Plus this format can strengthen your relationship with your business partners if you decide to have them on.
Even if you don't want to commit to a multi-year podcast marketing strategy, you can still make an impression in the podcast world. Think of an important story that's foundational to your company. Does it highlight your core values? What does it reveal about your company culture? If good things come from your answers, consider creating a documentary-style series. Ford Motor Company did this successfully with Bring Back Bronco, highlighting the story of one car model and how it became what it is today. This meshed the company's story with US history for a most fascinating result.
Picking a format and being clear about what it is will give a consistent shape to your feed — and your audience will know what to expect.
Community appeal
The last element to consider is shareability. In the creator economy era we're living in, anyone can grab a microphone and start recording. Chances are, whatever the topic, there's someone out there who will listen to it. Obviously don't go too niche so your audience can grow and evolve over time. After all, you want decent audience metrics. Think: would someone share one of your episodes on social media? If yes, it's time to hit "record".
Do and don'ts of podcast marketing
Some advice, good and bad, to avoid an audio blunder.
Don't
Assume your audience knows what you're talking about. Complex jargon and acronyms are not fun to listen to — and 87% of podcast listeners have picked this medium because they can do other things at the same time. Don't make them pull out their phone to google the word you just used.
Make it all about yourself. Your audience will only believe you're awesome if you share the love. Invite interesting guests that share your domain of expertise or branch out into unexpected themes to keep your audience on their toes. The goal? Your podcast should never sound like one big ad.
Do
Share everywhere. Podcast marketing only works if you're vocal about it. List your podcast in as many directories as possible — think Apple, Spotify, Deezer, etc. Create an email newsletter to ensure your audience knows about the next episode and try to get a guest spot on other podcasts. Finally, share reviews and testimonials on your website and social channels.
Publish regularly. In the podcast world, just like any other medium, success is fickle. Your followers will fly to other nests and gradually lose interest if you don't share new content at least bi-monthly. Once you've found a cadence, try to stick to it.
Measure your success. You probably don't need to hear it, but podcast numbers do matter, just like all other marketing ventures. Before the first episode drops, you should have a plan about how you'll scale its success and improve on what you have. And that's a smooth transition into our next chapter.
Measure your podcast marketing success
Ultimately it's up to you to define what success looks like for your podcast. Listeners? Average listen time? Conversion rate? Social shares? It's wholly up to you to decide. Success won't look the same to everyone. But here's the top three metrics we suggest.
How many people are listening?
The first numbers you'll look at are downloads and subscriber counts. Listen-through rates are also a good indicator of the quality of the content you're releasing. If your listeners are dropping out halfway through, consider shortening your episodes or trying different topics.
Who's listening?
Are you reaching the right audience? The reviews will be the first indicator of who's enjoying your new content. Listeners' location can also tell you if your audience is going global. Community groups forming around the podcast are excellent news. The demographic you're reaching might differ from the one you're used to but diversifying your audience is exactly what good podcast marketing should do.
What conversion are you getting?
Measure your ROI. First, the guests you invite on your show can convert into leads because their network could be listening. Secondly, podcast listeners are loyal and their trust will grow over time. It's been found that 70% of audience members who have listened to a podcast for over four years have purchased something due to a mention on the show. To the question "Where did you hear about us?", don't forget to add a "Podcast" option.
Getting started with podcast marketing
Podcasting is to audio what short-form video is to visual — it's the new secret to marketing success. All that's left to do now is get going. But whether you want to start podcasting or not is up to you. We can only offer advice.
And what makes is such experts on podcast marketing? Let's just say keep an eye on our resources page, because the first Bazaarvoice podcast might be on its way very soon… 👀.