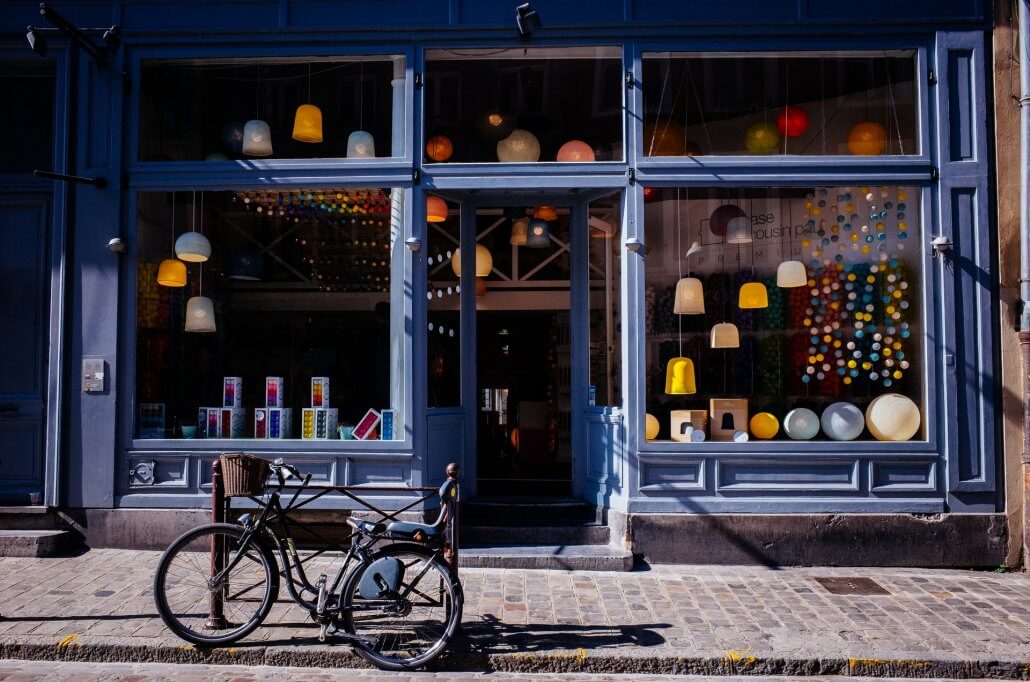 Because of the safety concerns and social distancing recommendations brought on by the COVID-19 pandemic, more people are shopping online than ever before. The brick-and-mortar store is falling behind. To better welcome these newly converted e-commerce shoppers, as well as returning customers, brands big and small are laser-focused on improving their website and digital experience. The homepage is the new storefront.
But there's more to it than offering an intuitive checkout process or generous return policies or some nice clip art of puppies Today's consumers expect only the best from the brands they support. And they're willing to pay for it.
In a recent survey by Adobe, 73% of consumers said positive experiences play a major role in their brand loyalties and 42% said they would pay more for friendlier, more welcoming brand encounters.
To meet the needs of these shoppers, e-commerce brands and retailers can look to their brick-and-mortar channels (or their brick-and-mortar competition) for inspiration.
Bring the social proof of brick-and-mortar shopping online
Perhaps the biggest benefit brick-and-mortar stores have over e-commerce retailers is the sheer amount of social proof inherent to the in-store shopping experience.
What is social proof? When we're in a store, we can see what other people have in their carts. If we're feeling chatty, we might even ask another shopper what they think about a product. Shop assistants are also on-hand to answer questions and offer recommendations.
The best way to bring that social proof to your omnichannel experience is to pack your website and product pages with user-generated content (UGC). By sharing photos, reviews, and ratings from other customers, you're giving shoppers a wealth of information they might not find in a typical product description.
You're also building trust. Almost 80% of customers said UGC highly impacts their purchasing decisions. When compared to other forms of social proof, advice from other customers is considered more trustworthy. In one survey, 76% of consumers said they trust online reviews as much as a recommendation from their friends and family.
In our own extensive research, Bazaarvoice found that product pages with at least one review experienced a 354% increase in conversion rate and a staggering 446% lift in revenue per visitor compared to those with no reviews.
This social proof doesn't just bring the perks of in-store shopping online. It also provides important data and insights that can help you improve your omnichannel experience. If you're looking for some inspiration to get you started with UGC, check out 4 creative ways to incorporate UGC into your marketing.
Use technology to replicate the brick-and-mortar experience
Another (major) perk to brick-and-mortar shopping is the ability to experience a product before buying it. Pick it up. Touch it. Feel it. Smell it. (for you scented candle lovers.) But new tech has made it easier for innovative e-commerce retailers to give their online shoppers a more immersive omnichannel experience.
Several eyewear brands, for example, now let shoppers virtually "try on" their glasses. Furniture stores are also using augmented reality to let shoppers reimagine their living rooms. And everyone from luxury handbag brands to outdoor kitchen manufacturers is offering 3D product tours. Several early adopters of 3D product tours have reported a 12% increase in conversions. Even a simple video demo can increase conversions by as much as 85%.
The bottom line is, the more confident you can make a shopper feel about an item, the more likely they are to add it to their cart.
Make browsing easier for online shoppers
It's no secret to brick-and-mortars that browsing often leads to impulse purchases. The "treat yoself" mentality. That's why gum and magazines are such staples of the in-store checkout experience.
But with 54% of today's impulse purchases happening online, e-commerce brands also need to optimize their virtual aisles.
One way to encourage browsing is to promote related products and product categories. For example, if a shopper is perusing vegan cheeses, chances are they'll also be interested in meat alternatives and cruelty-free products.
How you organize your online store can also make it easy for customers to explore your product line. If you're a home improvement brand, consider grouping products by project — for example, "bathroom renovations." You could also target customers by their expertise. Give weekend warriors their own landing page while encouraging accomplished tradespeople to explore bigger, more difficult projects.
But by far, the best way to encourage browsing is to make your site easy to use. Give customers filtering tools to help them find the exact items they need. Make your navigation as intuitive as possible. Ensure your search bar is easy to find.
Make online shopping more personal
In a normal world, before there was a new normal, your in-store shoppers would be welcomed by a friendly sales associate who knows their name, greets them with a warm smile, and makes recommendations based on past purchases. Thanks to all the data you're able to capture about your customers, you can now offer this exact experience online.
You don't need an expensive tech stack to understand who your shoppers are and what motivates them. Integrating cookies into your site can reveal powerful insights and create a more personalized experience for repeat visitors.
Data from your email list, in-store transactions, and point-of-sale systems can also help you find new opportunities to make online customers feel seen and appreciated. (Happy birthday discounts, anyone?)
The extra effort is worth it. One study found that nearly 90% of customers reported feeling more positive about brands that offer personalized user experiences. 40% said they bought something more expensive because their shopping experience was so expertly customized to their needs.
Raising the bar on the online experience
By pairing the perks of visiting a brick-and-mortar with the convenience of online shopping, you can create the best omnichannel experience for your customers — and drive significant long-term revenue for your company.
The COVID-19 pandemic has raised the bar for e-commerce brands and retailers. Those that offer the best, most personalized online experience will be the ones that thrive in the months and years ahead.