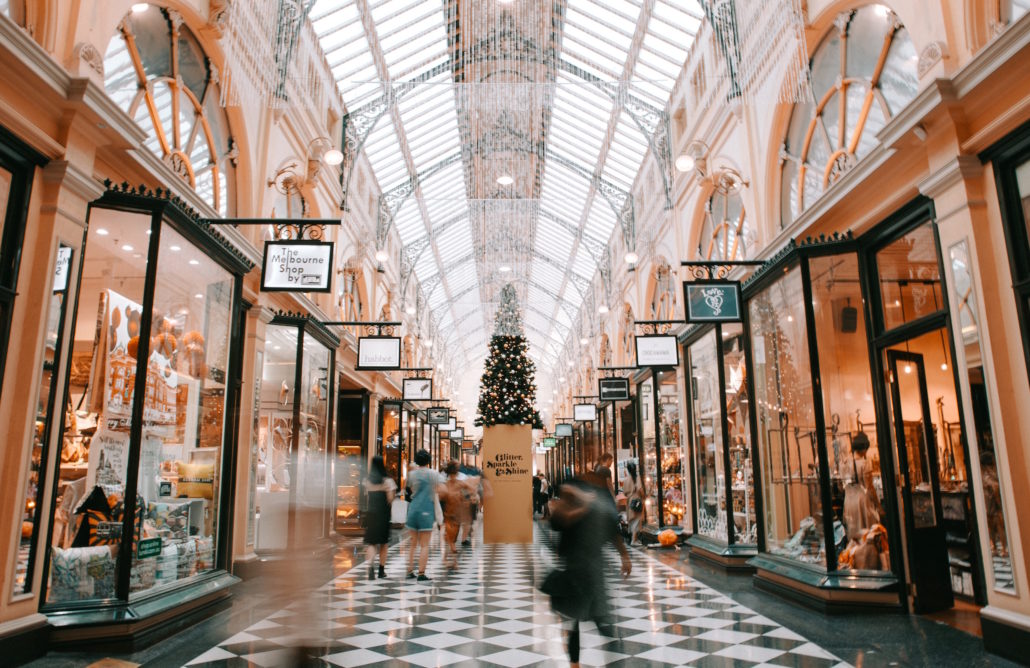 When seasons change, so do consumers' shopping behaviors. Instead of stocking up on summer vacation essentials, many shoppers are now prepping for football season, cooler weather, Halloween, and, for the most proactive among us, the holiday season. While shopping activity spikes around expected holidays like Thanksgiving and Christmas, there are other events between September and January that also play a role in seasonal shopping behavior.
When planning your marketing and advertising campaigns this fall/winter season, consider how these events impact your target audience. Are your customers sports fans? Are they located around the world or primarily in one country? Which winter religious holidays, if any, do they celebrate? If you know your customers, you can understand how the events on this list affect them, and you can build out a marketing strategy that will engage and entice consumers this upcoming season.
1. October: The World Series
While football fans come out in droves in September, October is for playoff baseball. Last year, 106 million viewers watched all or part of the World Series. Interestingly, the final game seven between the Houston Astros and the Los Angeles Dodgers was also the most watched, non-soccer sporting event in Spanish-language cable television history. Clearly, America's pastime commands an audience.
The playoffs kick off in early October, and brands have an opportunity to run campaigns leading up to and during the World Series. If you sell sporting equipment and apparel, this is your time to shine. But if not, there are other ways to capture this audience. Many fans will be hosting their own watch parties; can you run campaigns for snacks, beverages, decorations, TVs, or cooking appliances?
Even if there's not a direct correlation between what you sell and what baseball fans are shopping for, your brand can still participate in the playoff conversation throughout the entire month, thanks to social media. Join the fun and enthusiasm by running your own World Series-inspired contests or cheering on your local team. Simple, playful social media campaigns may be all you need to knock it out of the park.
2. October 31st: Halloween
Last year was a record-breaking year for Halloween, with 179 million people planning to celebrate and spend reaching an estimated $9.1 billion. How do consumers get ready for the holiday? Based on our own data, people begin researching Halloween costumes online as early as the third week of September. For inspiration, they're increasingly turning to pop culture and social media; for shopping, the home décor and home improvement categories have seen the largest gains in Halloween shoppers year over year.
Brands should approach this fun holiday with creativity and humor. To drive traffic in-store, get inventive with spooky displays or themed shopping events. Online and on social media, provide inspiration for shoppers' own costumes or parties and take advantage of a time when it pays to be clever, scary, and just plain weird.
3. November 11th: Singles' Day
If you thought Black Friday was the biggest shopping day in the world, think again. Outranking Thanksgiving weekend, Christmas season, and Amazon Prime Day is China's Singles' Day, a one-day shopping extravaganza spearheaded by e-commerce giant Alibaba. For some perspective, Amazon's Prime Day saw $3.5 billion in sales this year — Singles' Day 2017 topped $25 billion in a single day. An unprecedented 60,000 international brands participated in the event in 2017, and the United States was one of the top countries selling into China during the holiday.
This year we can expect to see even more involvement from international brands. If you have a presence in Chinese retail, you should prioritize optimizing for mobile, social campaigns, and inventory management ahead of Singles' Day. Before even thinking about Singles' Day marketing strategy, make sure your inventory and vendor relationships are ready for the huge influx in traffic and sales. Without this preparation, you risk delayed shipments and insufficient stock, which can ruin the shopping experience.
Alibaba reported that mobile accounted for 90% of total Singles' Day sales last year. Consider incorporating audio, video, and even gamified elements into all of your social media campaigns; these tactics perform well on platforms popular with Chinese shoppers, like WeChat and Weibo.
If Singles' Day is important for your brand, the same amount of preparation and strategy that you put into the holiday shopping season should apply to this single day of international shopping.
4. November 22nd – 26th: Thanksgiving weekend
China has Single's Day, and the United States has Thanksgiving weekend. Last year, our Network of over 6,000 brands and retailers saw $4.6 billion in sales between Thanksgiving and Cyber Monday. For the first time in recent memory, our Network saw higher purchases and revenue on Thanksgiving Day than on Cyber Monday, bringing in $1.2 billion in sales, while Cyber Monday accounted for $912 million. Furthermore, Thanksgiving was the highest day for mobile sales at $624 million and had the highest average order value, even beating out Black Friday with these numbers.
While a lot of shopping is done during Thanksgiving weekend, much of the promotion is done earlier. Many brands and retailers have begun starting "Black Friday" sales as early as the first week of November; our Network saw the first online traffic spike on November 11th last year. In the weeks leading up to Thanksgiving, many shoppers are formulating their game plan and scoping out products. Because of this, it would be wise to make sure your product pages have fresh consumer-generated content available to guide shoppers' decisions; make sure your product pages have fresh ratings, reviews, photos, and videos from previous purchasers.
Thanksgiving weekend is likely to be your biggest sales opportunity, regardless of what types of products you carry. Last year, a wide variety of verticals, from beauty and holiday décor to clothing and electronics, saw their biggest online traffic spike of the entire fall and winter season. To better understand how Thanksgiving weekend impacts your particular vertical, view our Holiday Headquarters, which displays holiday data  across our Network.
5. December: Winter holidays
Similar to Thanksgiving weekend, mid-to-late December brings a second wave of heightened shopping activity, as consumers ramp up their holiday gift buying. While selling products is the main goal during this time, brands and retailers should not lose sight of being a source of inspiration and holiday spirit.
According to our soon-to-be-released survey of 2,500 U.S. consumers, half of the respondents who prefer in-store shopping are lured by holiday ambiance, and one in three are drawn by holiday-specific activities such as tree lightings, ice skating, and, of course, getting a picture with Santa Claus. The December holiday season is the time to make sure your in-store shopping experience is not only enjoyable and efficient but also festive and celebratory.
When it comes to providing gift inspiration during the holidays, don't put all of your budget into a single channel. Consumers look for inspiration in a variety of places: 43% of shoppers surveyed get inspiration from advertising, 30% from product recommendations based on previous purchases, and 27% from social media platforms Instagram and Pinterest. To meet shoppers where they are, start seeding holiday imagery, seasonal products, and holiday decorating ideas or recipes through social media and advertising campaigns. Once they land on your website, serve them personalized product ideas based on their previous purchases and shopping behavior.
6. December 31st: New Year's Eve
Just because the holiday season has come to a close, it doesn't mean that shopping has stopped. With 100 million people traveling at least 30 miles from home, over 1 billion people tuning into their television sets, and a total of 360 million glasses of champagne glasses being consumed, New Year's Eve is the time for a little indulgence.
Whether spending an evening in or partying the night away, people are preparing to celebrate. Shoppers are buying outfits, beauty products, party décor, and menu items, so they can celebrate in style. Your campaigns should carry over the festive tone from the holidays through the end of the year.
At the very least, brands should acknowledge the close of one year and the beginning of the next. A simple thank you to your customers for their support over the last year can go a long way.
---
The fall and winter present the biggest opportunities for brands and retailers to connect with consumers and help them make the right purchases. That being said, it is also the most competitive and noisy time of year. It is imperative for you to understand how and when your target audience is shopping around these major seasonal shopping events. To better understand the nuances of holiday shopping behavior, visit our Holiday Headquarters.