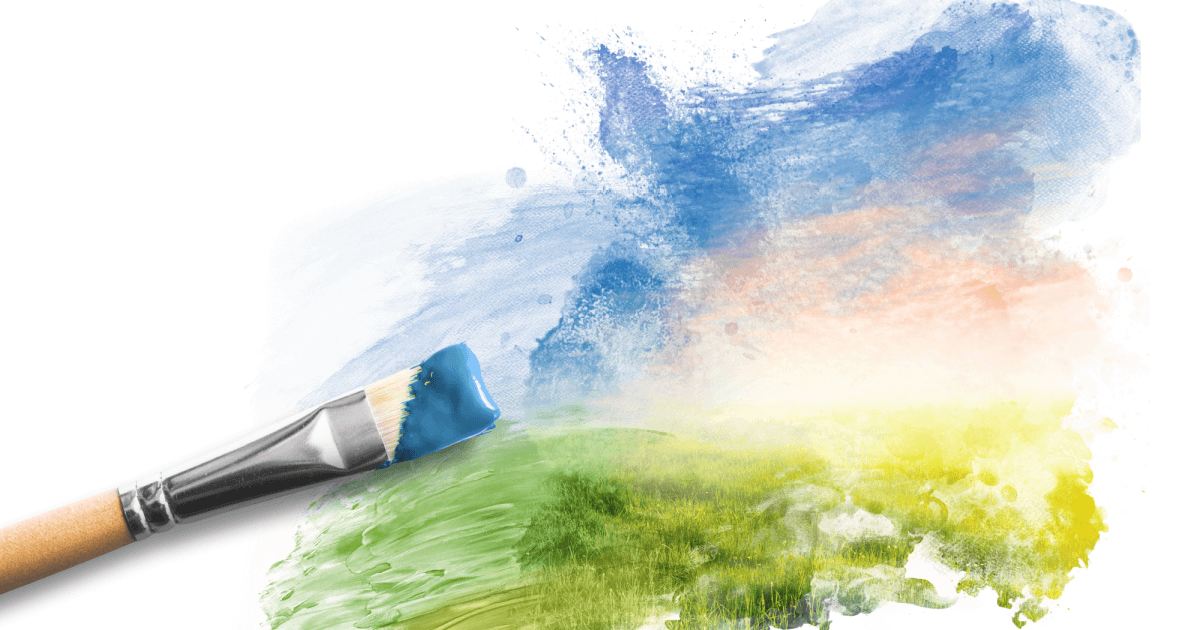 In today's economic climate, life isn't easy for commerce and marketing teams. They're being forced to do more with less and prove that every customer outreach tactic drives a high ROI. Tight budgets are also making it difficult to get the assets they need for engaging campaigns, including visual content creation for social media, product videos, and user reviews.
To appeal to stakeholders' demands for efficiency and profitability — while generating the content they need to deliver promotions shoppers actually want to see — savvy brands and retailers are investing in user-generated content (UGC) campaigns. They know photos, product reviews, and videos created by real customers (rather than their brand) can help increase authenticity, reach new audiences, and convert more customers.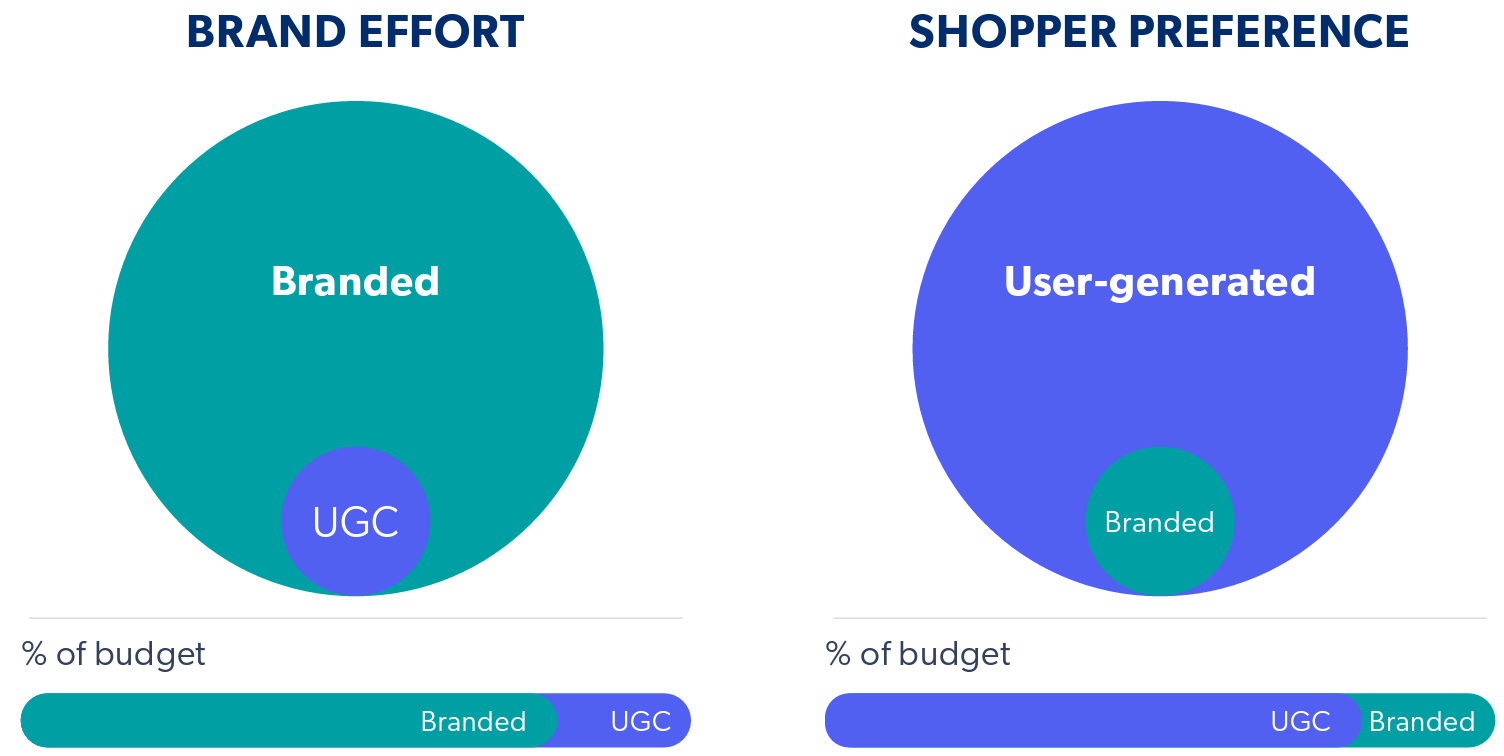 Consumers are significantly more likely to engage and click buy from marketing tactics that use UGC — brands can see up to a 136% lift in conversion when they include reviews on product pages and a 90% increase in the time consumers spend on-site when it features visual UGC like customer photos, according to Bazaarvoice's own Network data.
UGC campaigns help teams meet their bottom-of-funnel goals, including the most important one: purchases.
The power of visual content creation
In addition to rich and helpful user-provided reviews, our research has shown that reviews with customer photos and videos have an even bigger impact on brand trust and consideration.
62% of consumers say they're more likely to click on content that features customer photos compared to branded images
85% of consumers say they turn to visual UGC over branded content when making purchasing decisions
Three in five shoppers would rather purchase a product with 10 reviews that contain photos compared to one with 200 reviews but no user photos
Our research tells us there's also a direct correlation between age bracket and demand for visual UGC. Younger generations like Gen Z — who wield $360 billion in disposable income, by the way — that have grown up with online shopping have a much higher demand for visual content.
To help you create the visual content you need to drive growth, defend market share, and increase ROI, we've created multiple communities that are ready to serve as your UGC engine. These networks are designed to help brands and retailers generate diverse, high-quality customer-generated reviews and visual content with the ultimate speed and simplicity.
In addition to Influenster, our diverse community of 7.5 million+ global, everyday shoppers, we also:
Partner with social creators who have active and engaged followings
Create client-owned loyalty programs
And offer custom sampling campaigns to drive more awareness and engagement
The 3Cs: Empowering consumers to create high-quality, authentic photos
Our community members and creators are pretty darn good at what they do. The typical Bazaarvoice UGC campaign already drives above-average engagement rates on social media — our campaigns drive a 5% average engagement rate on Instagram compared to 1-3% for everyday users. But when it comes to visual content, not everyone is an expert photographer — and, let's be real, some products are harder to capture than others.
That's why we've launched a series of tutorials across the Influenster journey, showing members how to create strong, engaging photos and reviews. The lessons focus on what we call "The 3Cs" of product photography:
1. Clarity — Have good light and focus. Is the image bright, clean, and crisp?
2. Center of attention — Show the product front and center. Are products in focus, taken at a good angle, and void of distracting elements?
3. Context — Share how you use it. Is the product incorporated into an activity or routine with the right intention and in the right environment?
When a member uploads media for the first time, they receive tips on how to integrate the 3Cs into their photos and are shown examples of high-quality visual content creation. We've also launched multiple community campaigns about the 3Cs, created daily challenges to gamify learning, and developed easy-to-understand articles and social content to help everyone become better product photographers.
In return, our community is producing higher-quality UGC, including in-depth reviews, visually appealing photos, and more engaging social media posts — all while staying true to the individual creator's style and audience.
We also leverage AI to score member photos so we can identify and select top-performing members for campaigns with images. As a result, brands and retailers have enjoyed the following benefits:
3x more reviews with media than network benchmarks
2x longer reviews than industry benchmark
5% average social engagement from sampling participants
3x lower rejection rate than the competition
The goal is to help more commerce and marketing teams maximize their ROI, while saving time and money on creating branded content in favor of high-quality UGC their ideal customers actually want to see.
How the 3Cs have helped four brands increase their ROI
Let's take a look at four brands who have done exactly that. These brand examples all have one thing in common: they understand the value of good visual content creation. Not only that, but they know how to put it to use in their marketing campaigns, webpages, and beyond.
1. Increasing conversions for Clorox
Staple cleaning brand Clorox came to us for help generating relevant social UGC and leveraging it to drive sales at Target. We sent sample cleaning products in a VoxBox sampling campaign to select Influenster members who we knew could create the high-quality UGC, visual content, and authentic reviews Clorox needed to drive more interest in their products.
Thanks to their 3Cs training, a targeted group of 200 creators and five influencers were able to create magazine-worthy photos of their new Bathroom Foamer Refillable Cleaner Kits in action. Target's team of moderators then published this content to their category and PDPs. The campaign generated over 215 reviews and over 150 social posts, which more than doubled Clorox's earned media value. The brand also saw a 6.4x conversion lift on Target PDPs featuring social content from their sampling campaign.
2. Driving buzz for Kraft Heinz
When the global food and beverage company Kraft Heinz rolled out eight new salad dressings, its marketing and e-commerce teams knew creating buzz would be the first step to a successful launch. To help them get people talking, we identified a subset of our Influenster community to sample Kraft's new vinaigrettes and dressings. We also helped the members capture engaging photos of their families in the kitchen using the new dressings as well as the meals they prepared.
When it came to driving buzz, the sampling campaigns and visual content more than delivered. Our community created 98,000 pieces of UGC on the Influenster site alone. Kraft also received 20,000 authentic reviews for the new dressings plus 369,000 social posts, shares, likes, and comments that drove 39 million impressions.
3. Helping Carol's Daughter reach new customers
Brooklyn-born Carol's Daughter is committed to creating natural hair care products. Their sulfate-free Wash Day Delight lines are no exception. To help them reach more African American and Afro-Latina women with 4B to 4C curl types, we created a hyper-targeted sampling program and encouraged members to share photos of themselves with the products, in addition to reviews.
The sampling program and 3Cs training helped Carol's Daughter earn more than 4,500 reviews and the creation of authentic visual content that drove almost 13 million social impressions. They also received a new set of fans: Almost 80% of those who sampled the Wash Day Delight line said they were likely to purchase it in the future.
4. Supporting Petco's branded product lines
The pet health and wellness company Petco has partnered with Bazaarvoice for over 15 years on a variety of UGC projects, including Ratings & Reviews and Questions & Answers.
So when Petco wanted to generate more awareness, SEO traffic, and conversions for its Wholehearted and Reddy brands, they knew exactly who to turn to. We developed a new Spotted Sampling Program to get Petco private-label products in shoppers' hands with the goal of generating honest, helpful reviews on Petco.com.
Our 3Cs training encouraged shoppers to share engaging visual content along with their reviews. Seasonal sampling programs over the holidays resulted in delightful photos of dogs in costumes. Our community also created engaging photos of pets wearing branded Petco hats and accessories.
Thanks to the UGC campaigns, Petco saw a 48% increase in revenue per visit for sampled products. The brand also experienced a 28% increase in conversions and 15% increase in average order value. In addition to an impressive 405% boost in review volume, Petco also saw a significant increase in organic search rankings and traffic.
Your end-to-end visual content creation solution
Bazaarvoice helps you target the largest community of everyday consumers and skilled creators to generate the highest quality UGC — reviews, visual content, videos, and more.
In addition to supporting your visual content creation, the UGC our campaigns generate can help you increase your ROI by repurposing this customer-created visual content and feedback throughout the buying journey. Use these in ad creatives, nurture campaigns, and social media posts, just to name a few.
To learn more, get in touch below and see how Bazaarvoice can help you boost your marketing strategy and increase ROI with visual content.
Request a demo
---
This article is based on a short masterclass from Bazaarvoice Summit on how to get the right content you need to make all your shopping experiences engaging and high-converting. You can watch the full masterclass below.