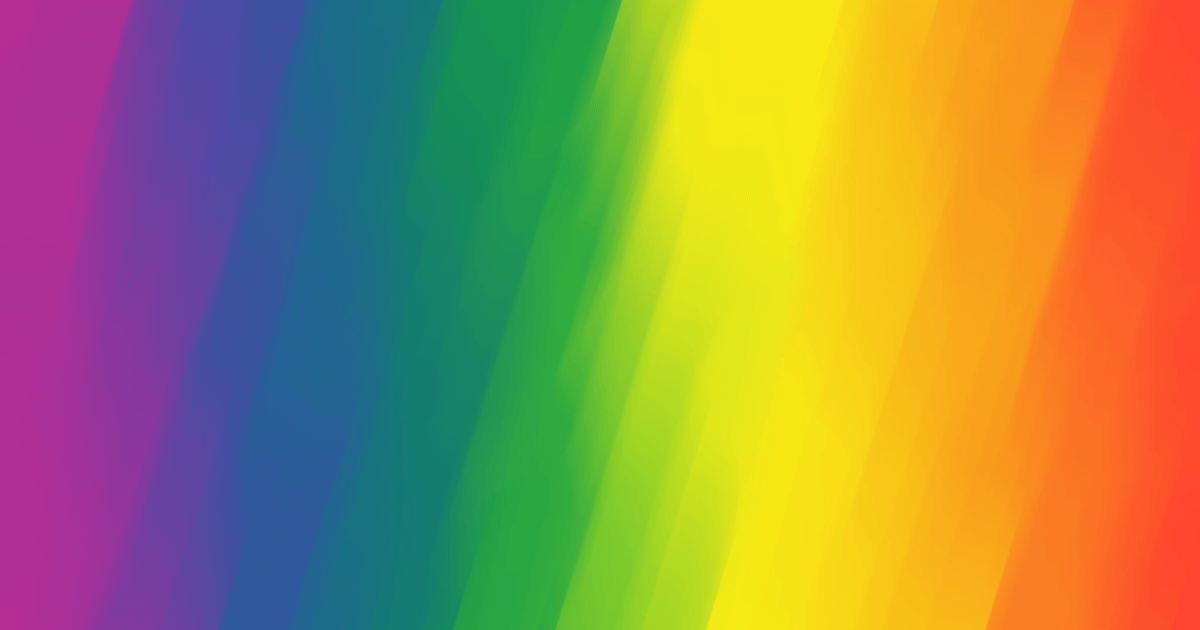 Pride Month is a celebration of lesbian, gay, bisexual, transgender, and queer people — and the history, culture, and contributions of these people and their communities. Brands have been celebrating Pride Month for years. But, this year, shoppers are expecting a little more than a line of merchandise decorated with rainbow flags or a few Pride-themed social media posts. Consumers want brands to celebrate authentically and support the LGBTQ+ community in the process.
How do we know? Because Bazaarvoice (that's us) just surveyed 4,000 members of our Influenster community. Specifically with the aim of discovering what consumers actually want to see from brands during Pride Month. Spoiler alert: It's a lot more than simply changing your brand's logo to a rainbow logo.
These consumer sentiments likely stem from this year's Pride Month following a trail of anti-LGBTQ+ legislation across the country, including Florida's "don't say gay" law and bills targeting the transgender community. So it's more important than ever for Pride campaigns to be genuine and not come across as trying to profit off of the movement.
Brands resonate most when they, "consistently feature LGBTQ+ people in advertising, hire them within their company, support them from within, donate to LGBTQ+ organizations, and publicly show their support," according to one of the survey respondents.
With 77% of consumers planning to celebrate Pride Month, as our survey revealed, brands have an opportunity to connect with them in authentic ways. Especially as 91% of respondents said they're more likely to choose or try a brand that supports the LGBTQ+ community over one that doesn't.
Here's a look at what our survey revealed about what consumers want to see from brands during Pride Month.
Pride Month celebrations should go beyond merchandise
People plan to show their support for Pride Month in a variety of ways this year:
59% will create a social media post or change their profile photo to support Pride
57% will attend a local community Pride event.
59% planning to purchase or wear Pride merchandise.
Pride merchandise and logos may be a key part of celebrations, but brands are expected to take it a step further. As one survey respondent noted, "I don't look for brands that slap rainbows on products and call it 'support.'"
56% of consumers view Pride merchandise as "authentic only if they're consistent with their support." 19% consider it "supportive of the LGBTQ+ community," but 10% still think it's just a way to make money.
Several brands, including Fenty and Skittles, are responding by donating to LGBTQ+ organizations and supporting creators. Skittles partnered with LGBTQ+ artists to design its "splash of color" Pride packages, which features QR codes for consumers to scan to learn more about the artists' work. The candy brand is also donating proceeds from sales to GLAAD.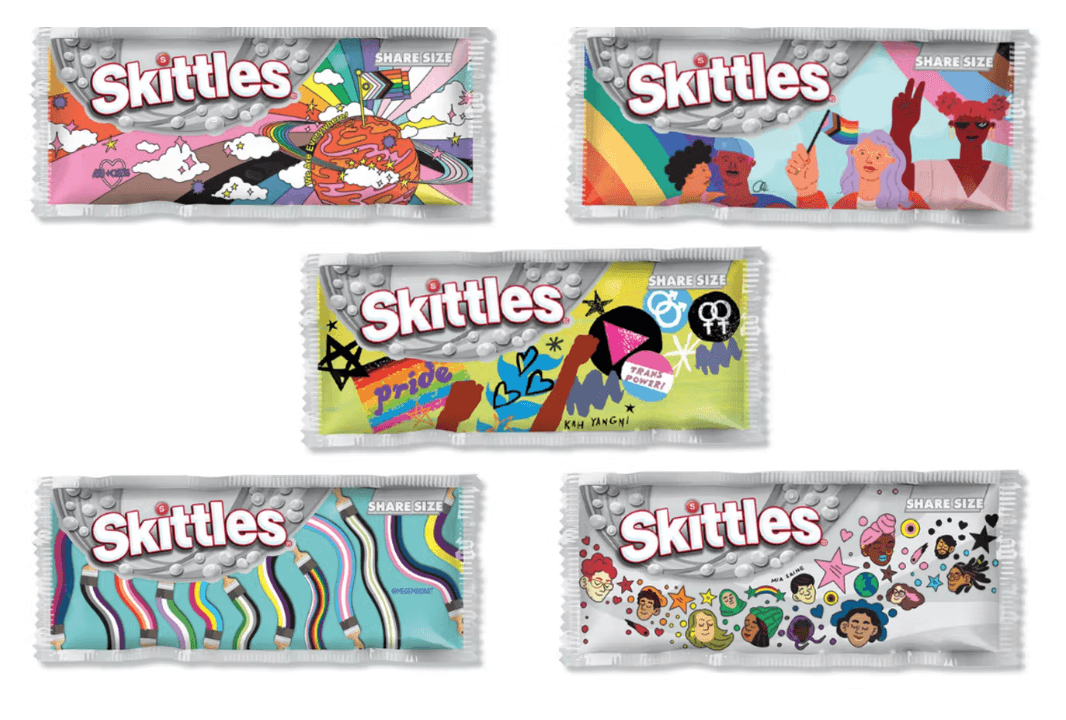 Savage x Fenty debuted a Pride lingerie collection and will also donate to GLAAD as well as For the Gwols, an organization supporting Black transgender people.
Shoppers expect brands to be authentic LGBTQ+ allies
At Bazaarvoice, our brand promise is to champion authentic voices of the marketplace. We know full well the importance of authenticity, because we increasingly see consumers demanding more authenticity from the brands they support. It's no different when it comes to Pride Month.
Almost all respondents from our survey considered themselves to be an ally of the LGBTQ+ community:
55% said they have a family or friend who's LGBTQ+
24% are a member of the community themselves
20% are supportive despite having no direct relationship to the community
These consumers expect brands to be an ally, too.
Being an ally means brands do things, "without always announcing it for their own reward or payback, but speaking up in a meaningful way," one survey respondent wrote. "It's not only supporting the LGBTQ+ community with merchandise and advertising but talking about the struggles and triumphs the community has faced, honoring the rich history," another said.
Brands can follow consumers' lead when it comes to supporting the LGBTQ+ community in an authentic way. 90% of consumers say they show support by "being a role model of kindness," 66% by purchasing from LGBTQ+-owned brands, and 57% by sharing resources to create safe spaces for the community. Others attend LGBTQ+ events and donate to LGBTQ+ organizations and causes.
Many consumers believe brands have the power to drive social and cultural change and that they have enough clout to raise awareness about important issues, especially when they speak out on social media. Apple, Disney, Fenty, MAC, Morphe, Target, TomboyX, and Wildfang are the brands our survey respondents considered most respected among the LGBTQ+ community.
LGBTQ+ support should be year-round, not just during Pride Month
This is important, and a belief that extends wider than our survey. It's true that Pride merchandise, social media campaigns, and marketing strategies are crucial for winning over customers. But consumers think LGBTQ+ allyship should extend beyond the month of June every year. And there's no reason why it can't, or shouldn't.
GLAAD chief communications officer Rich Ferraro told CNBC last year, "There's power in brands participating in Pride Month, and it's important for their employees and their consumers to see support for the community during Pride Month. But it can't just be during Pride Month."
Instead, brands need a year-round LGBTQ+ inclusion strategy, which Ferraro said should take priority over a "one-off Pride campaign." Brands must work on showing support for the LGBTQ+ community all the time. This is a crucial move for reaching Gen Z consumers, who seek more diversity and inclusion from brands. And one in six Gen Zers identify as LGBTQ+.
Our survey included mostly Gen Z and millennials, and of those who said they were part of the LGBTQ+ community, most were fully comfortable being themselves around friends, family, and co-workers.
Rainbow-washing: When a business shows support for the LGBTQ+ community publicly, but privately engages in practices that harm the community.
88% of consumers say the best way for brands to show support for the LGBTQ+ community is by supporting their LGBTQ+ employees. 77% believe it's by partnering with community leaders to highlight LGBTQ+ voices, while 72% suggest donating to causes and organizations that support the cause. 74% suggest brands avoid "rainbow-washing."
Consumers want more LGBTQ+-inclusive advertising
A key part of showing your LGBTQ+ support all year is by making your marketing more inclusive. 81% of consumers want year-round inclusivity in advertising, including featuring LGBTQ+ individuals and families.
Again, authenticity matters here. Nearly 60% of consumers surveyed said most representation of gender fluidity in the beauty and apparel industries is inaccurate.
Working with influencers and tapping into user-generated content (UGC) are methods for increasing authenticity and showcasing more LGBTQ+ voices. Consumers view content from real people, whether it's an everyday social media user, social media star, celebrity, or subject matter expert, as more trustworthy and genuine than traditional advertising.
Feature UGC from your LGBTQ+ shoppers to show that you value their support. Consumers appreciate seeing your products in real-life situations and modeled by real people. Our data shows that brands often see a 144% lift in conversions when brands engage with UGC, like written reviews and customer images.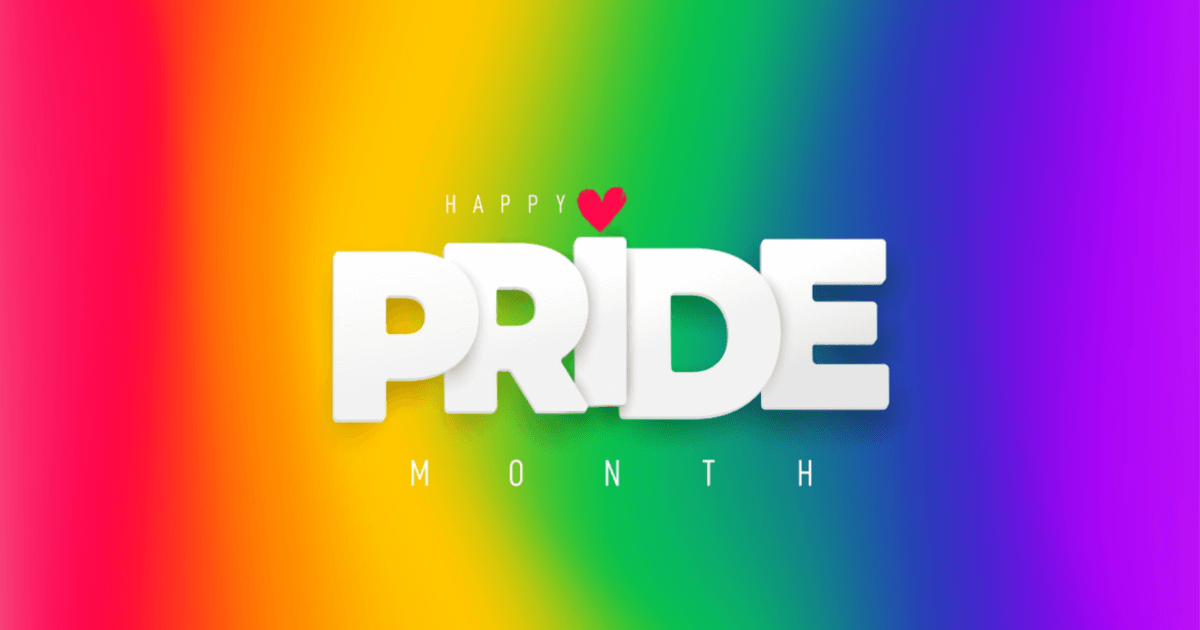 Paying attention to what shoppers expect when it comes to supporting the LGBTQ+ community and celebrating Pride is helpful in creating strategies that will resonate most.
The key takeaway is that consumers still enjoy Pride merchandise and Pride Month campaigns, but they want brands to be more authentic and show their support year-round.
Check out our Research page for more consumer data, industry trends, and insights.