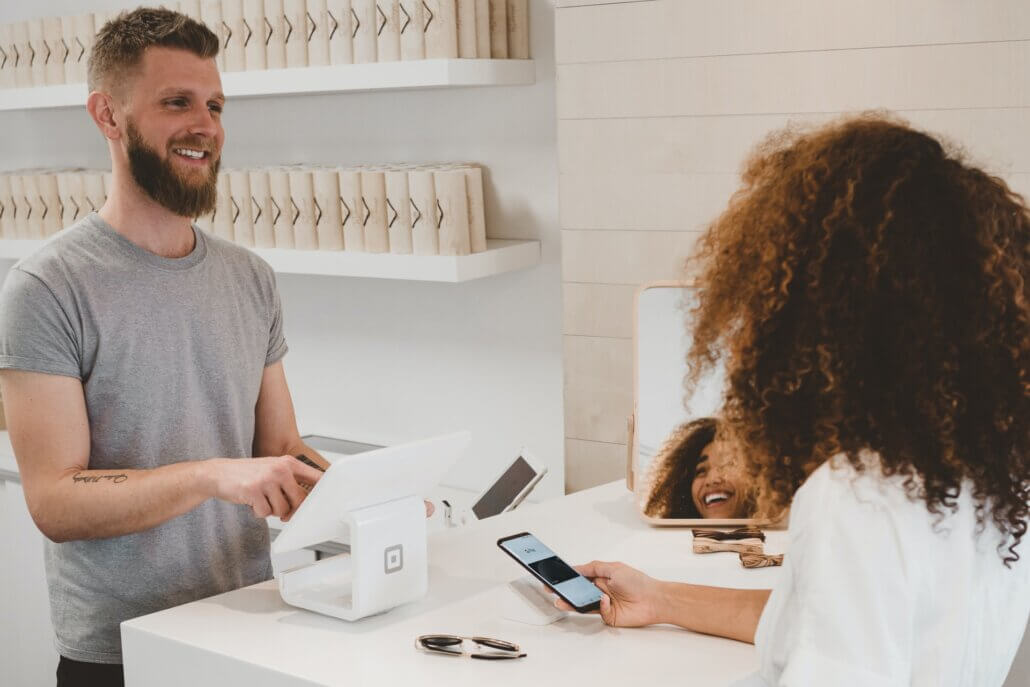 In today's retail landscape, brand trust is one of the most valuable assets a business can have. About 82% of shoppers won't buy from a brand they don't trust, and 62% of shoppers choose products based on a brand's reputation. Building trust with consumers is step one to getting on their good sides.
Brands and retailers who can't establish trust with consumers, or even worse, who lose established trust, will struggle to win business. We are in an age when consumer opinions are shared on a massive scale and directly influence brand perception.
In a Bazaarvoice study, 54% of consumers said that if a brand hasn't broken trust, they would still buy from them again, even after a negative experience.
It's simple. When your customers trust you, they'll be loyal to you almost no matter what. Here's how to gain consumer trust in your brand.
Work with a trustworthy UGC provider
One way to increase consumer trust in e-commerce is by getting consumers to advocate for your brand. Shoppers trust user-generated content (UGC) in the form of reviews more than they trust family and friend recommendations. Instead of trying to control what people are saying, brands and retailers should embrace this conversation and amplify it.
However, to maintain brand trust, reviews must be authentic. According to our survey of 10,000 global shoppers, if shoppers suspect a product has fake reviews:
81% will avoid using that brand again
48% leave a negative review
25% wouldn't purchase from the website
16% will post [negatively] about the brand on social media
That's why a good UGC program requires strong moderation. A trustworthy UGC provider that values authenticity can help your brand sort through reviews and eliminate fake ones that hurt your credibility and destroy consumer trust.
How do you know if your UGC provider has a strong moderation program? Ask them about how they ensure reviews are authentic for clients.
Moderation moderation moderation
Bazaarvoice moderates 4.6 million reviews within 72 hours of submission and prevents the publication of more than 100,000 fraudulent reviews a month.
Once reviews are submitted, Bazaarvoice evaluates the content through a process of machine learning and human moderation to ensure it isn't fraudulent and that it represents a customer's genuine opinion about their experience with the product(s).
While reviews are being moderated, they're simultaneously being authenticated. Our authenticity team is responsible for ensuring that the content we're collecting for brands isn't fraudulent. When content is collected, it runs through modelling and scoring tools.
Based on the content score, the review can be auto-rejected, sent for manual review, or be approved. The auto rejection process is based on patterns that we've identified, particular data signals, or behaviors that we've figured out are risky.
We also implement best-in-class security to protect ourselves, our clients, and their consumers from cyber-attacks and maintain trust.
Publicize company values
According to Edelman's 2020 Trust Barometer, consumers today grant brand trust based on two attributes: competence and ethical behavior, like doing the right thing and working to improve society.
Consumers want to see what your brand believes in. With the ongoing pandemic, they especially want to know how your brand responds to your community in times of crisis.
In a May 2020 Influenster survey, about 30% of consumers said they want brands to both share information on new services they're offering in response to the COVID-19 crisis and how they're supporting frontline workers. Creating content about your values for your website is a good start, but make sure this messaging is also visible on your social channels.
About 35% of consumers look to a brand's social media to seek out content about company response and values.
You also need to be mindful of who your brand partners with. Any influencers or partners you work with should share your brand values and have a solid reputation. They'll connect with consumers in ways that are relevant and sensitive to their needs and help authentically communicate your brand's values.
Have great customer service
62% of consumers say that negative reviews are just as important as positive reviews in their decision to purchase. And the way you respond to these negative reviews can speak volumes about your brand's values and may even convert more browsers into buyers. A consumer's willingness to purchase a product with a negative review doubles when seeing a brand's response, as opposed to seeing the negative review by itself. And, up to 70% of dissatisfied customers will do business with a company again if their complaint is resolved.
When you see a negative review, take the time to craft a quick, but personal, response. Consumers want to talk to a real person, not a review response bot. Show them that you sympathize with their issue and that you're learning from criticism. Mention that their feedback will be used for future improvements. This will only boost your brand trust.
In your online response, ask the customer to contact you offline. Be clear about why. Are you trying to understand the problem because your team is working on product improvements? Are you looking for details on the issue so you can prevent it from happening again? Was there a defect, and you need their contact information to send the new product?
Don't forget to give the customer a way to contact your brand, whether that's via a preferred phone number or email address.
Create high-quality products
Reviews are excellent sources of information to analyze how consumers feel about your products' quality. When you pay attention to common customer pain points, you have the opportunity to fix issues before your products earn a negative reputation and win back customers before you lose them entirely.
Look for key topics in your negative reviews. Do customers complain about particular product features? Long shipping times or damaged delivery? Is there something missing that they wanted from the product? Was the product description inaccurate?
Share this customer sentiment with your product quality or manufacturing team (or with vendors if you're a retailer) to make improvements that keep your products competitive and meet consumer expectations.
Price your products fairly
According to Prisnyc, a competitor price tracking and monitoring company, about 60% of consumers consider pricing as the very first criteria of their buying decision, and 86% say it's important to compare prices from different sellers when shopping.
When's the last time you compared your product price to the competition? If it's been a while, it's time to re-evaluate. How do your prices differ from competitors?
Consumers value transparency. If your product is significantly more expensive than the competition and there's a reason for it (like you use a higher quality material), don't be afraid to call that out on your product pages.
To protect consumer trust, your brand must prioritize honesty and transparency in everything you do, from reviews to customer service to product pricing. One of the best ways to gain insights into how customers feel about your brand and communicate trust is through ratings and reviews.
Taking the time to invest in your ratings and reviews program will help you build the foundation for long-lasting relationships and brand trust with your customers.