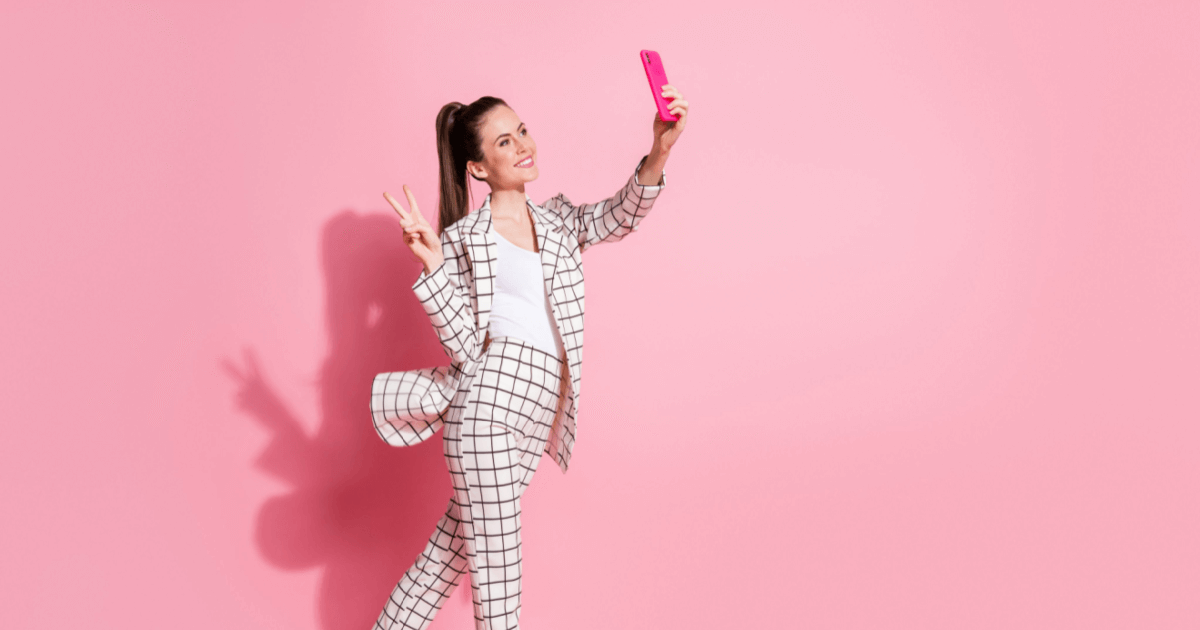 Influencer marketing has swept the fashion industry. The recent Netflix hit Emily in Paris makes light of this fact, albeit in a way that doesn't quite tackle how influencer marketing really works in the fashion industry.
But influencer marketing is much more than that show suggests. Influencer content has replaced the billboards and two-page magazine spreads of the past as the central marketing tactic for many brands. Fashion influencer marketing can make or break a brand in the social media age we live in.
Here we'll take a look at the innovative influencer tactics that fashion brands of all sizes are using today to grow their customer base, foster trust, and sell their products.
Chapters:
---
What is fashion influencer marketing?
Influencer marketing is a type of marketing that promotes a brand or product using endorsements and product placements in exchange for payment. Usually, influencer marketing takes place on social media platforms. It's how unknown brands become huge and compete with — or even eclipse — established giants like Nike and Victoria's Secret.
It's especially prevalent for the beauty and apparel industries. We recently surveyed over 14,000 global consumers to find out how they're shopping on social. For every industry (apart from food and beverage), consumers are shopping more on social media than in-store. But for beauty and apparel, the homes of fashion influencers, social media is overwhelmingly the favorite.
This is how influencers like Christian Garcia have dominated the fashion market through social media, where he has 600,000+ followers on Instagram. His followers use his account as a place to keep up with fashion and beauty brands, and he's even able to boast appearances from celebrities like Megan Trainor and Bhad Bhabie. A young rap artist, for those unfamiliar.
Why fashion influencer marketing matters
In fashion, influencer marketing is particularly vital to brand awareness, conversions, and greater profits. It makes up 86% of the total earned media value of the top 30 fashion brands.
Today, influencers who were once in a paid-post relationship with their brand have now become product collaborators.
This past year, Forbes states digital marketing strategists determined that "micro" accounts — or small influencer accounts — were just as profitable for fashion as macro accounts. That's because the smaller accounts connect more deeply on a personal level with their followers. This means their interactions will be more impactful since the influencers are seen more as popular peers.
The numbers speak for themselves. In 2021, the market size of global influencer marketing was valued at a jaw-dropping $13.8 billion (more than double what it was in 2019). And according to Globe Newswire, it could reach $9.2 billion by 2026.
This fast growth is spurred by millennials' and Gen Z's heavy reliance on fashion influencers. Half of social media users between the ages of 16 and 34 report following fashion influencers, which is more than any other industry.
Fast fashion brand Boohoo has seen excellent results by investing in influencer marketing. The company pays celebrities to promote its products through Instagram to an audience of 16- to 24-year-old fans. As a result, its profits doubled.
Benefits of using influencers
Influencer marketing benefits brands in a number of ways.
Builds trust with your audience

especially Gen Z and millennials.

Grows revenue

because customers are more willing to buy from people they trust.

Increases brand awareness and engagement

. Influencers are doing the heavy lifting in terms of creating content and cultivating a community.

Helps you glean customer insights

, like customer sentiment.

Flattens the sales funnel

. Customers are discovering brands and buying products as a direct result of influencers.

Helps you reach new demographics

. Micro- and nano-influencers can introduce your brand to niche audiences.

Helps luxury brands become more approachable

with authentic content created and shared by someone your audience already knows and likes.

Generates a new need for products

. Fans and followers are interested in what influencers like, so they may consider a product that they never previously wanted.

Enables you to quickly connect with customers

when trends change, like the post-pandemic loose-fit jeans below.
How to create your fashion influencer marketing strategy
Before beginning your search for a fashion influencer, you'll need to come up with a strategy.
Determine your campaign objectives
You'll need to decide exactly what you want your campaign results to look like. This could mean driving brand awareness, discovering/appealing to a new audience, driving engagement, or gleaning customer insights. You will also want these to be measurable. One of the benefits of marketing through social media is that the measurements will always be at your fingertips.
Choose the channel
Where is your target audience hanging out? You'll want to choose an influencer who has a large, engaged audience on that channel. This may involve doing some research to determine what medium your audience uses. You will need to gather demographic information about your audience, such as age, gender, race, location, and more, to help you know what social media channel they are using.
Decide how you want influencers to promote your brand
Post pictures, videos, reels, and live events on social channels. Highlight the brand by tagging it or using branded hashtags, wearing the brand in a video or at a class, mentioning it on a podcast, or repurposing influencer content on owned channels like your website and emails. Each of these methods can have different benefits. For example, posting pictures and videos can hit a wider audience over a longer period of time, while live events can be very personal and create a strong connection with your audience.
How 16 brands run stellar fashion influencer marketing campaigns
16 brands might seem excessive. Admittedly there's many examples to follow. But one or two isn't enough. You need to take in enough visuals to paint the overall picture of what other brands are doing. You need to see options so you can narrow down the type of influencer you want in your strategy. Because the right influencers are integral to successful fashion brands.
Here's our favourite examples of fashion influencer marketing tactics to try for your own brand.
Feature influencer content in email marketing
Social media is the obvious choice, but many fashion brands now feature influencer content in their email marketing campaign. Do it like DWS and include fun design elements or text overlays.
Don't forget to credit the influencer with their social handles.
Dedicate a landing page to influencer picks
Publish influencer content on a dedicated page of your website. Like Loft, you can include influencer picks and preferences and a link in your main navigation.
Using images of influencers on a "style assist" page can inspire your audience with new style ideas and purchasing suggestions.
This will help you fill in content and make your brand seem more authentic. Plus, online customers will feel like they are receiving real stylist help even though they aren't meeting someone in real life.
Advertise on influencer-led podcasts
Advertising on influencer-led podcasts helps brands reach a younger audience that dislikes traditional ads. Conair has been advertised on Off the Vine, led by former Bachelorette and Bachelor contestant Kaitlyn Bristowe.

The podcast has 195k followers on Instagram, and Bristowe herself has 2M followers, so having her read the ad carries the potential to reach and influence a massive audience.
Make it easy for influencers to sign up
Once you've identified a fashion influencer marketing strategy, you need to find influencers that align closely with your brand and values. One easy way to do this is to include a straightforward signup box for ambassadors to join the influencer program. For example, Conair includes a link to its signup box in the footer of its website.
Glow Recipe does something similar with its Glow Pro Program. It's a partnership between the brand and professional makeup artists and estheticians. Glow Pro gives these professionals product discounts and early access to new products, in addition to featuring their work on the brand's social channels.
Discover everyday influencers
You should encourage everyday users to drive brand engagement through user-generated content (UGC). When your fans want to find you or share their UGC, make it very simple to do so by posting your branded hashtags in your bio, as Conair does.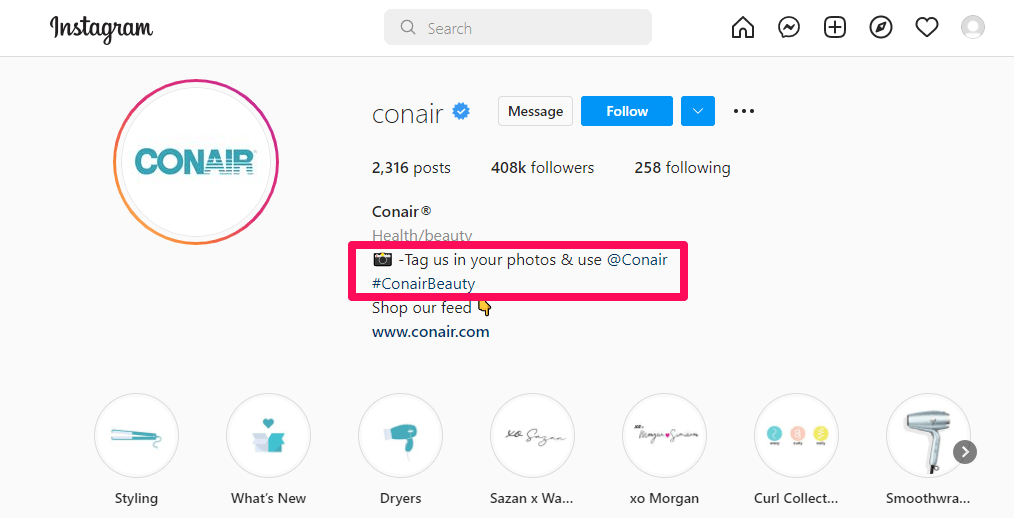 Branded hashtags carry an added bonus: your influencers will all send your followers to the same location.
Partner with celebrity influencers
Conair also partners with famous influencers to create co-branded products and campaigns like this Wild Primrose one with influencer @sazan and the @scunci and @walmart brands.
The brand went on to partner with singer/songwriter @ashleysuppa, whose band @plushrocks has 29.6k followers on Instagram.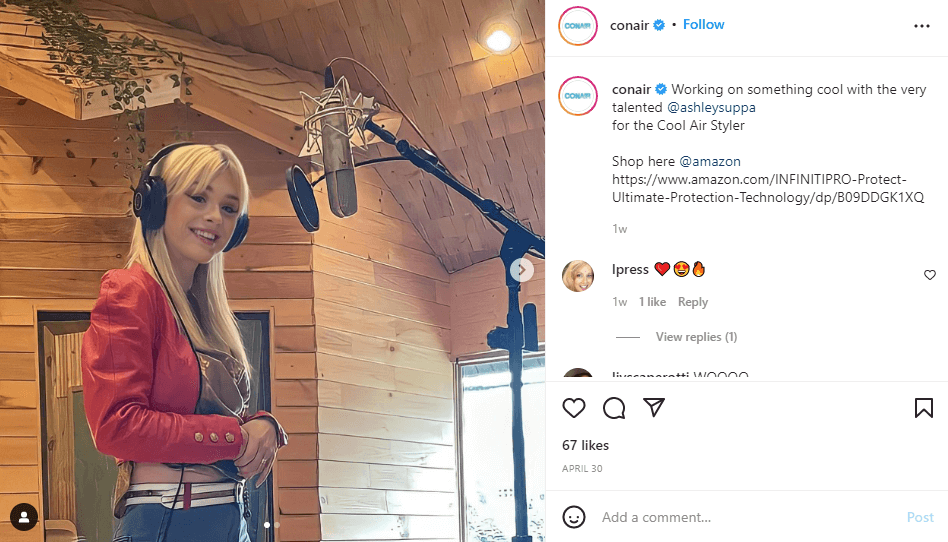 Partnering with micro-influencers like this can help brands connect with new, niche audiences.
Create compilation videos on TikTok
Once you've collected some compelling UGC, you can compound the influence of a handful of users by creating a compilation video on TikTok. For example, Conair combines different user-generated videos and review posts into one ad.
To extend your reach even more and have fun with a slightly different tone, create an alter ego TikTok account like @conairman that comments on the regular brand posts.
Repurpose trending styles from Instagram
There's arguably no better platform for fashion influencer marketing than IG. If you feature influencers on your home page, link their image to your product page where shoppers can purchase what the influencer was wearing, as Nothing New does.
This approach also encourages new social shares when you suggest a branded hashtag.
The Marks and Spencer brand also created a strong Instagram presence by posting trending styles on its main website, then tagging the influencers who originally styled and posted the image.
Invite influencers to write guest blogs
Besides visual content, influencers can also assist your brand in writing guest posts for your blog. For example, Primary (a children's apparel brand) posted a blog written by guest contributor Amelia about the ways families can celebrate Earth Day.
This type of guest post works well because the influencer has an engaged, niche audience of 7.7K followers on her Instagram, @mtnmamatales, that is interested in her content and will flock to Primary's website. She also offers engagement via her Outdoor Family Chat Facebook group, camping books, camping courses, as well as her own blog, Tales of a Mountain Mama.
Tag an expert
Below, Sephora has taged Sephora Collection National Artist @helenkphillips. In the same post, it features (and tags) different branded products like @fentybeauty Eaze Drop Blurring Skin Tint.
Tagging experts and complementary brands helps to increase your own brand awareness and authority.
Create co-branded products with a celebrity
Partnering with celebrities that fit your brand's values and target audience is always a strong strategy. They may endorse your brand and wear your products publicly, where they'll be noticed and mentioned in the media.
Celebrities may even help you create a new co-branded product, like Nike's co-branded sneaker with LeBron James and Kylian Mbappé. The brand posted and tagged the celebrities on social media with videos of kids playing sports while wearing the shoes.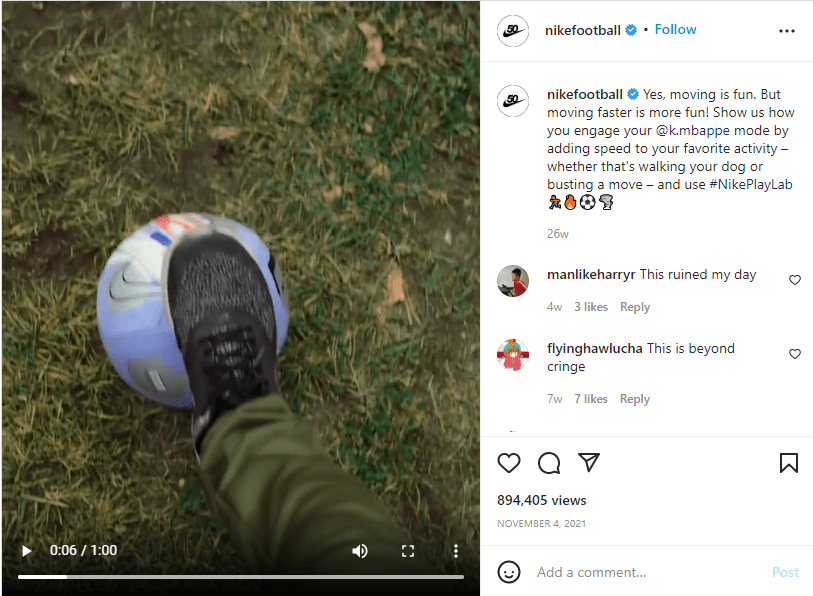 Additionally, Tiffany & Co. partnered with K-pop star Roseanne Park, letting her redesign some of its fashion lines to create and model her own #TiffanyHardWear line.
Tiffany & Co. tagged other influencers and creators on Instagram to showcase the HardWear designs, such as this post where it tagged the jewelry designer Elsa Peretti.
The post even includes a link to the designer's official shop, and both include a branded hashtag to encourage more UGC.
Use TikTok transitions
TikTok's transitions make it easy to showcase multiple items quickly, and it's a tactic that's perfectly suited for fashion influencers. For example, influencer Elizabeth Pehota posted this TikTok to showcase Elie Tahari tops.
Create TikTok challenges
Brands can also take advantage of popular TikTok challenges to discover new audiences and seem more approachable. Videos related to the #chanelchallenge have earned over 5.8 billion views. In it, creators like @ingyinkhine55 choose seemingly random and/or secondhand pieces of clothing to put together an outfit.
The end of the video shows snapshots of a photoshoot where the creator models the outfit like a Chanel model. Similar challenges exist for other luxury fashion brands like Dior and Gucci.
Assemble an all-star cast for outfits
Lesser-known brands can gain great exposure from influencers who pair pieces from multiple brands, like this post from @janetgunngratefulgardenia.
In the post, she tags each item's brand like @elietahari and includes popular hashtags like #ootdinspiration (meaning "outfit of the day" inspiration), which inspire fashion aficionados and help them discover brands.
Curate a best-seller box
Collaborate with other brands to create a best-seller collection. To celebrate Asian American and Pacific Islander (AAPI) Heritage Month, Glow Recipe partnered with eight other AAPI-founded beauty brands to create a curated best-seller box and shared its unboxing on social media.
The strategy created an opportunity for each brand's audience to discover other brands. It was also an effective way to show solidarity with other founders and the AAPI community — for each box purchased, Glow Recipe donates $10 to organizations that support the AAPI community.
Pursue media mentions with influencer content
You probably already know that influencers mention brands on TikTok and Instagram. But they can also give brands some extra social proof by mentioning them in articles they write for magazines like Insider.
In the above example, writer and aesthetician Emma Freece recommends 10 different beauty products, including brands like Glow Recipe, which is featured in the main image. Freece also posts how-to videos, hauls, reviews, and unboxing videos on TikTok, where she has 78.3K followers.
Answer common questions
Influencers can offer authentic and trustworthy responses to common customer questions about a product or style. For example, Sephora launched #SephoraSquad in 2019 through the paid ambassador marketing platform Fohr. One of the Squad members, @rochellemoncheri, posts Stories, Highlights, and Reels on IG, answering common questions like "How do I avoid flakey foundation?"
The above post earned over 3k likes. This is a natural way for influencers and brand ambassadors to provide value for current and prospective customers while also creating engaging content for the brand.
Focus on shared values
Besides generating how-to content and tips, successful influencer programs like Vuori's spread a brand's purpose through a focus on shared values like sustainability and community. Its partner athletes and fitness enthusiasts share what they like about Vuori.
Additionally, the brand features community leaders who share their values of creating positive change, like ICU nurse @adleyparriott.
Due to authentic marketing tactics like this, Vuori is competing with big names like Nike and lululemon.
Inspire everyday users
Thanks to the oversaturated ad space, everyday users crave authenticity. One way to appeal to them is by inspiring them with inclusive messaging, as Savage x Fenty has done.
The brand's body-positive messaging clearly resonates with and inspires everyday users. In fact, its TikTok haul videos have earned 334.1M views.
The brand is closing in on becoming the market leader in women's lingerie, thanks in large part to inspiring UGC as well as paid partnerships like the one above.
Lean on famous influencers for rebrands
If your brand needs an overhaul due to changing trends or media backlash, lean into fashion influencers to recast your brand in a positive light and take your marketing in a new direction.
Victoria's Secret missed the boat on body positivity, and multiple TikTok videos portrayed the brand negatively. To recover, VS partnered with influencers like Megan Rapinoe, Eileen Gu, and Paloma Elsesser to rebrand itself as more body positive and inclusive.
Now users are posting UGC on Instagram, modeling products in more inclusive shapes and sizes.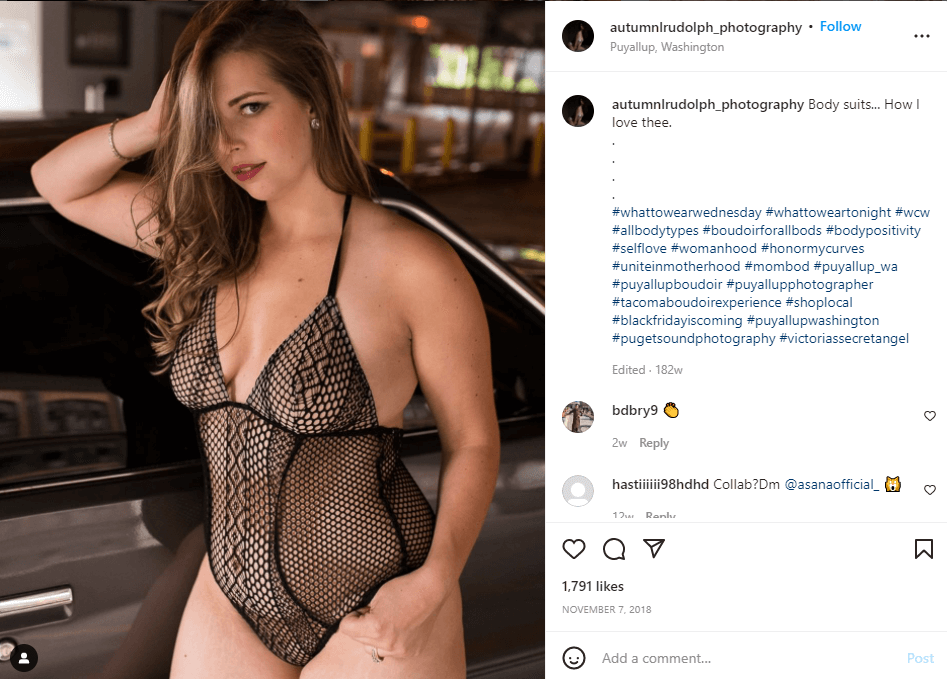 The rebrand seems to be working. Now VS is focused on comfort with a new Love Cloud Collection.
Embrace augmented reality
Augmented reality (AR) isn't just for serious gamers — now it's infiltrating the fashion world. American Eagle partnered with @dressx to celebrate Earth month with digital jeans. In the campaign, everyday users were encouraged to purchase digital jeans and use an AR app to try them on — including a water superpower. Then the users received their photos via email so they could share them on social media.
This technique engages tech fans and sustainability-minded users while helping them create interesting social media content.
Find your fashion marketing influencers
Finding your influencers is essential to reaching your brand's market. So you need to know how to reach out to them. These influencers can engage current fans and expose your brand to new audiences. Now that you know the benefits of fashion influencer marketing, reach out to everyday users who are already posting UGC. Or partner with an agency or platform that handles this.
If you don't want to spend time searching or don't know which influencer directory is the best one, start with ours. BV's Sampling program puts your products into the hands of an influencer with an engaged audience. In exchange, you receive authentic UGC for use across multiple channels. What are you waiting for?
---