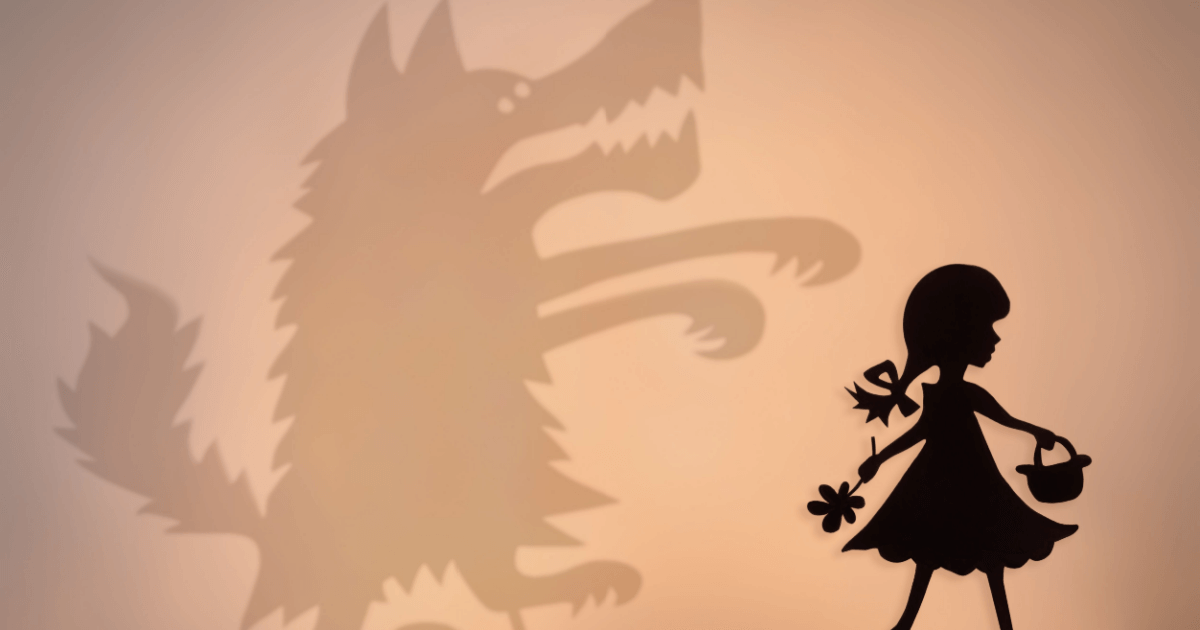 This example-driven article was inspired by TikTok's recent revelation that brand storytelling improves ad memorability. But beyond that, strong brand storytelling also strengthens a brand's identity and creates the authentic connection with customers that's needed to thrive in today's commerce landscape.
Here's 12 of the best examples we've seen.
Chapters:
---
---
Think about the most memorable ad you've ever seen — why does it stick out in your memory? Is it the music, the editing, or the message? Maybe it taught you something new, made you laugh, or pulled at your heartstrings.
Whatever the reason, the secret behind such long-lasting memorability is strong brand storytelling.
What is brand storytelling?
Successful brand storytelling combines images, videos, interactive content, text, and sound to create an unforgettable narrative that inspires a connection between your brand and your audience. It captures and conveys your values, message, and product to the audience in a compelling way.
Build authentic connections with your audience, communicate your UVP successfully, and set your brand apart from the competition with these inspirational brand storytelling examples from some of the most recognizable companies in the world.
Emotional brand storytelling
Emotional responses deepen memories. That's why it's easier to remember a significant event, like your wedding day, than what you had for dinner last Thursday. Content that sparks an emotional response works in the same way. It helps audiences retain information longer and keeps your brand at the forefront of their memory.
1. Dove taps into the complexity of self-identity  
In the early 2000s, Dove overhauled their marketing strategy, shifting from a scientific approach to emotional storytelling. Since then, their marketing campaigns have encompassed topics that deal with identity, including self-confidence, body positivity, natural hair, and toxic media standards.
This emotional storytelling has become consistent across all of Dove's media channels, from their website to Instagram and TikTok.
The success of Dove's emotional brand storytelling stems from building trust and connections with consumers by creating a feeling of inclusivity and kinship. Most people struggle with confidence and self-esteem once in a while, and Dove's message is clear: we understand and we're here to help.
The use of user-generated content (think authentic customer images and product reviews) across social media channels strengthens that community feeling because, by forgoing models in favor of real people, the audience can see themselves reflected in the brand messaging.
Music is another key component of emotional brand storytelling. Studies have found that our brain processes music in the same location as emotions, creating a deep connection between the two. Most of Dove's emotional video content features slow, melancholic instrumental music that pairs perfectly with the earthy, natural colors of the images.
This combination creates a very specific narrative. One that urges thoughtful contemplation of the self and pushes the viewer to reflect on their own related experiences.
2. National Geographic portrays world issues through a human lens
National Geographic creates content that focuses on social, economic, and environmental issues that spark a range of emotions in the audience. From global food shortages to endangered animals, National Geographic covers world news. But they also present every piece of content in a relatable, human way to foster a connection with their audience.
The example above takes on the topics of deforestation, capitalism, sustainability, and activism through the eyes of an Ecuadorian local, Doña Julia. We learn about her home, her business, and her family, which builds an emotional connection and turns topics that may be difficult for people to identify with into relatable, personal stories.
National Geographic's TikTok content echoes their Instagram feed, featuring a collection of beautiful locations, world news, and human-centered stories. The video above talks about the climate crisis and workers' rights by focusing on a group of tomato pickers in California instead of creating a general post about the two topics.
This type of emotional storytelling deepens connections with the audience — a strategy that not only strengthens the brand-consumer relationship but also boosts sales.
3. Nike inspires us to strive for greatness 
Nike's iconic Just Do It tagline is one of the most memorable brand messages in history. Advertising executive Dan Wieden, who coined the phrase, explained that it was based on the final words of a death row inmate. But its inspirational and vague nature meant that anyone, anywhere, could find a way to relate to it.
Although Nike now uses multiple slogans, like #FeelYourAll and #StriveForGreatness, the formula remains the same: create content that inspires people to just do it (whatever it is for them).
Nike's compelling storytelling is sometimes raw, often inspiring, and always emotional. The Feel Your All campaign encourages customers to find joy in movement, even if it's messy or chaotic. They're not pushing the narrative of strong, well-trained athletes here but, rather, everyday people moving their bodies because it makes them feel good.
TikTok and Instagram videos are set to impactful, inspiring music with quick, choppy cuts of people practicing joyful movement in Nike apparel to motivate viewers.
Because their video content features a diverse variety of people of different genders, ages, cultures, and abilities, anyone can find inspiration in a Nike ad. The authenticity that Nike infuses into every aspect of their marketing strategy produces strong emotional connections — making them the top sports brand in the world.
Data-driven brand storytelling
Data-driven storytelling is a creative form of personalization that takes your customers' data and turns it into content that's personal and relatable. It also helps establish a one-on-one relationship with each customer, offering tailored content that produces a feeling of closeness.
4. Spotify reveals listening preferences in an innovative way
When Spotify launched their Wrapped initiative in 2016, they achieved what so many brands struggle to do: turn user data into an engaging marketing campaign. Spotify Wrapped reveals each user's individual listening preferences, including their top artists, how many minutes of music they consumed, and their favorite genres based on data they collect throughout the year.
With Wrapped, Spotify maximizes user-generated content in the form of users' Instagram story uploads of their results to turn music lovers' wants into needs. Music listeners who use other platforms, like Apple's iTunes, don't get the rush of sharing their year-end results with friends and family, leaving them feeling left out of the excitement.
The need to share Wrapped results meant huge growth for Spotify, which saw a 21% increase in subscriptions after their 2020 Spotify Wrapped was released.
Spotify Wrapped is successful because it encourages users to share their results, which in turn promotes comparisons and explorations of others' results, pushing forward even more user-generated content. The campaign has become so popular that social media users have taken to making their own "wrapped" data stories around different topics like dating, job hunting, and travel.
This user-generated content strengthens Spotify's campaign because it inspires fans to create their own version, share it online, and boost Wrapped's visibility, keeping the brand memorable and relevant even longer.
5. Google humanizes data
Google is undoubtedly the most popular search engine in the world, with users completing over 1 trillion searches each year. This obviously translates into a massive amount of data that Google effectively uses to create their annual Year in Search — a campaign that humanizes the millions of search terms they process every day.
This year's review compiled user-generated content found on social media with professional accounts of world events to create an inspirational, relevant, and human take on our searches in 2022. Last year's review was a timeline with interactive elements like quizzes to engage viewers even more, effectively spinning a tale out of the presumably loose threads that are Google searches.
With their Year in Search campaign, Google uses data-driven storytelling to build a community and bring users across the world together through relevant and inspiring content.
Relatable brand storytelling
In social psychology, the Pratfall Effect happens when individuals who are seen as "superior" make a small mistake, instantly bringing them down to the common person's level and making them more likeable. Authentic brand storytelling content works in the same way. Its down-to-earth, unpolished nature humanizes brands and makes them more relatable to customers.
6. GoPro puts products to the ultimate test
GoPro advertises themselves as "the world's most versatile camera." They reinforce this claim by putting their products to the test in the real world, showcasing user-generated content created with their cameras. After all, the best way to sell a product is to show what it can accomplish.
Their Instagram account is filled with professional-quality images of incredible places that GoPro users have explored. In fact, other than product announcements, GoPro rarely uses professional photos on their social media channels, furthering the narrative that anyone could use their cameras and create stunning content. This, combined with GoPro's use of #GoProFamily to tag users who submit photos, builds relatability.
GoPro's TikTok is a testament to their product quality in action. Rather than showing the product, GoPro's TikTok content demonstrates how their cameras capture clear, high-quality videos. Even in the most extreme situations, from mountain biking to skiing through ice caves. GoPro's relatable brand storytelling precisely appeals to their target audience — sports enthusiasts with a creative side.
7. Billie takes on stigmas and normalizes body hair
A razor company on a mission to normalize body hair? It seems counterintuitive. But Billie has successfully built their entire digital marketing strategy around this version of relatable brand storytelling. Billie doesn't take themselves too seriously, as evidenced by their Instagram posts, and uses humor and relatability to connect with customers.
The brand often posts user-generated content on their social media channels, which only reinforces their message that body hair is normal because their audience sees real people using the products. And unlike traditional razor advertising that often features models gliding razors across smooth, hairless skin, Billie takes on the reality of shaving — hair and all.
The relatable narrative that we all have body hair and some people choose to shave it off aligns perfectly with Billie's core values. It also draws their target audience, mostly younger Gen Z consumers, to the brand.
Marketing to Gen Z means focusing on social issues, promoting user-generated content, and showing authenticity, which meshes well with relatable brand storytelling.
Value-driven and educational brand storytelling
Brand storytelling that provides added value inspires audiences, deepens their trust in your brand, and strengthens memorability. Instead of saying "buy our product," you're weaving a more intricate story by showing your audience what they can do with your product, how much work goes into creating your product, or how deep the impact of their purchase is.
8. Mala the Brand builds community through information and education
Mala is a Canadian, eco-friendly soy candle company that's on a mission to reduce waste through sustainable, natural ingredients and handcrafted production methods. Although their brand aesthetic is very trendy and young, the company's marketing is propped up by a value-driven storytelling approach.
They share environmental news on Instagram stories, how-to videos for using candles properly and extending their shelf life, and guides for reusing materials to make DIY candles. The brand narrative that Mala sells with their storytelling is that the life of their products extends beyond a single purchase and use. Customers are encouraged to find ways to give the candle tins and leftover wax new life, whether through upcycling or recycling with Mala's own program.
And consumers love this fresh, new take on candle marketing, with thousands of five-star reviews announcing their love for Mala products (which the company proudly displays on their landing page to inspire further sales!)
Written user-generated content like ratings and reviews has a big impact on how customers see the brand, but it also helps guide a brand's storytelling. Reviews from other customers support Mala's narrative of community building and information sharing.
9. Notion makes problem-solving fun
Notion relies on value-driven brand storytelling to show customers how to solve their problems with the use of humor, social media trends, and cleverly crafted content. Organizing holiday celebrations, moving across the world, and creating to-do lists become stories of real people with real problems (which can be solved with Notion's platform, of course).
Notion could sell their product by posting an educational guide, but instead, they chose to present their product as a solution to real-life problems backed by compelling stories. The Instagram video post above takes us through the often frustrating journey of applying to, interviewing for, and getting rejected from jobs.
This relatable scenario draws viewers in and makes us root for the main character, Nadia, as she gets accepted, plans her cross-country move, and starts her first day at a new job. The viewer walks away inspired to use Notion for their own organizational needs.
Notion has also perfected a tactic often used on TikTok to draw in viewers and increase memorability: choppy, quick cuts. Not only does this allow for more frames and, therefore, more chances to showcase the product, but it also draws viewers in.
According to TikTok, fast and choppy editing is more memorable because it increases the "chances of making an impression among an audience."
10. Burt's Bees brings us back to nature
Burt's Bees tagline on TikTok proclaims that they're, "Connecting people to the beauty, wisdom & power of nature." The natural beauty company accomplishes this goal with a huge range of eco-friendly products, but they also work tirelessly to educate consumers on environmental issues, like recycling, sustainable ingredients, and natural skincare.
Burt's Bees blog, The Honey Journal, is a treasure trove of educational content and environmental activist profiles. But the fun doesn't stop there.
Burt's Bees continues their value-driven storytelling throughout their social media channels. Their TikTok page is filled with helpful videos covering how to recycle empty products, how to care for sensitive skin, and much more. A large portion of the videos contains user-generated content, which adds to the authenticity of the brand's message and drives home the point that we are all in this together.
The brand also shares in-depth information about the ingredients they use to formulate products, 95% of which are natural. Instagram posts often feature simple shots of products with ingredient descriptions, and every product page on the Burt's Bees website has links to ingredient lists.
This, combined with their dedicated charity work and educational TikToks, perfectly aligns with the company's brand promise and creates a cohesive value-added narrative.
Unique brand storytelling
When it comes to unique examples of the best brand storytelling, Apple's 1984 commercial is usually at the top of the list. Nearly 40 years after its release, 1984 is still talked about because it broke the mold, both with its meaning and visuals. The ad combined classic cinematic storytelling, literary references, and a bold message to create something that no one in advertising had done before. All without a single product placement.
Apple showed companies everywhere that, sometimes, they can take a leap of faith and do something completely out of the ordinary with their marketing — because it pays off.
11. Pepperidge Farm puts the audience to the test
When Pepperidge Farm launched their Kravin' Ketchup Flavor Blasted Goldfish Crackers, they teamed up with Snapchat to create an interactive augmented reality experience. In 2015, a famous TIME Magazine article proclaimed human attention spans are now shorter than those of a goldfish, which became the inspiration for this campaign. The Goldfish Focus Faceoff Lens initiative challenged Snapchat users to focus on a slow-moving Goldfish cracker for nine seconds.
The advertisement was so successful that it won the "Best Use of Gaming" category at The Drum Awards for Digital Advertising in 2022. Considering the target audience for Goldfish crackers is kids and teenagers, using game elements to promote their new product was a natural move and resulted in a unique take on storytelling.
The popularity of gamification marketing is exploding, with game elements leaking into everything, from social media (think TikTok quiz filters) to e-commerce, and it's a clever way to enhance your brand storytelling and stand out from the crowd.
12. Ryanair wins the audience over with humor
Unique doesn't always have to be groundbreaking, bold, or high-tech. Sometimes, it just requires a little humor. Ryanair has become one of the most beloved brands on TikTok with their self-deprecating humor and unexpectedly relatable videos.
With 914,000 followers on Instagram and over 25 million likes on TikTok, Ryanair fans clearly enjoy this unique version of brand storytelling.
Ryanair's brand narrative is unique because it's unexpected for an airline company. Instead of glamorizing travel by sharing photos and videos of beautiful locations, aspirational vacations, and first-class service, Ryanair tunes into the minds of the average traveler. They poke fun at economy seating, the infamous bumpy Ryanair landing, and how chaotic flying with a low-cost airline can be.
With its crude humor, love of TikTok trends, and honest delivery, Ryanair broke the fourth wall with their audience, showing low-budget travel from the POV of their customers. The airline's memes have become synonymous with their brand identity and turned the less-than-stellar service that comes with cheap ticket prices into a positive customer sentiment.
Capture and connect with your audience through authentic marketing
Although these examples fall into different categories of brand storytelling, the one common thread running through the campaigns is authenticity. Whether it looks like Ryanair's self-deprecating humor, GoPro's inspiring user-generated content, or Dove's emotional messaging, authentic content is how you resonate with audiences, create deep connections, and build brand awareness.
Authentic marketing turns customers into loyal brand advocates for life. But what factors impact whether a brand is deemed authentic? Learn what 10,000 shoppers have to say and capitalize on the authenticity movement here.