While the generative AI trend is a current hot news topic, we're excited about the incredible and practical ways we can use generative AI technology in our platform to accelerate our customers' success. It's clear that this technology has the power to change shopping behaviors, like how consumers take in information and communicate. We see consumer interest only getting stronger from here on out.
As a result, it's increasingly important for businesses to stay relevant and on top of these changes.
Generative AI can definitely make content creation faster, easier, and at a higher quality, but when it comes to consumer trust and brand safety, authenticity and transparency should always come first. So, in this post, I want to share Bazaarvoice's approach to generative AI with authenticity, including our development principles and recommendations for industry-wide practices in e-commerce.
Bazaarvoice customers can now register their interest to experience these innovative features firsthand in a new pilot program.
What is generative Artificial Intelligence (AI)?
Generative AI is an advanced technology that powers applications like ChatGPT, Bing Chat, and Google Bard.
It enables machines to learn and create new content for a specific task without being explicitly trained on that task. That means it can generate a vast amount of high-quality and unique text, image, and audio content.
Generative AI at Bazaarvoice
We've been working with AI and machine learning in our products for over 10 years. It's currently powering better moderation capabilities, deeper insights into consumer sentiment, more effective content syndication, and so much more. It's an area we invest a lot in for research and development.
But here's the thing: generative AI has some serious implications when it comes to online shopping. And that means we need to be responsible with how we use these tools.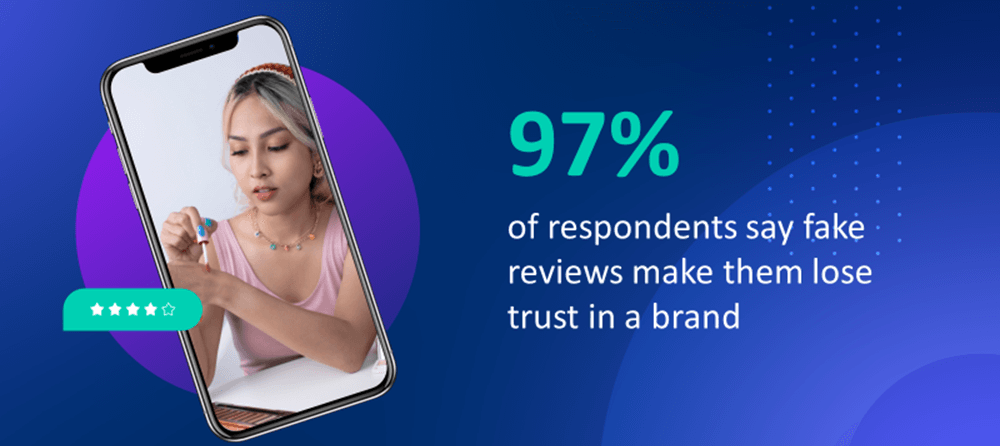 If businesses and their providers use AI haphazardly, it could negatively impact consumer trust in online content. That trust is the cornerstone of building a relationship with your shoppers online. According to our own research, 97% of respondents say fake reviews make them lose trust in a brand.
In terms of generative AI, if people can't trust whether a product review is genuine and written by a real user, they might choose to shop elsewhere. So, we as an industry need to think carefully about how we approach this technology in a thoughtful and ethical way.
How to remain transparent
Over our history, we have prioritized staying up to date with regulatory requirements around the world and giving input to regulatory bodies where appropriate. We're committed to continuing to align our approach with FTC best-practices and other major international regulators.
We want to be crystal clear and provide strong recommendations for our fellow consumer content platforms.
Authenticity is paramount: We don't use AI to write reviews on behalf of consumers. It's important that reviews come from real people with genuine experiences

Avoid bias: We don't give shoppers leading questions that might influence their opinions. Instead, we focus on objective and unbiased guidance so that reviews are more detailed and useful

Respect privacy and security: We never share any personally identifiable information (PII) of shoppers with AI providers. Privacy and security are always a top priority.

Give users control: We believe users should have control to edit their content

Account for mistakes and errors: We learn from mistakes to continuously improve our solution and provide a better experience
We'll continue to keep a pulse on consumer sentiment and regulations around this generative AI and similar technology, which will certainly change as consumers shift their habits. We'll always keep these principles at the forefront and be open to evolving our perspectives as we monitor requirements from regulators and expectations from shoppers.
Ready for generative AI: new features from Bazaarvoice
It's an exciting time for technological innovation to enhance the shopping experience while also reinforcing our vision to keep the shopping experience radically transparent.
We know how important it is to collect content quickly and provide shoppers with the best tools to create high-quality content. That's why we've been hard at work developing new features that will not only boost conversion on your site but also supercharge your marketing team's productivity.
Let's dive into new features and innovations now available for pilot.
Review Coach
We know consumers trust the opinion of others like them and we want to help your shoppers create even better content. Our new review coaching feature provides proactive and unbiased coaching on how to leave thorough and helpful product reviews.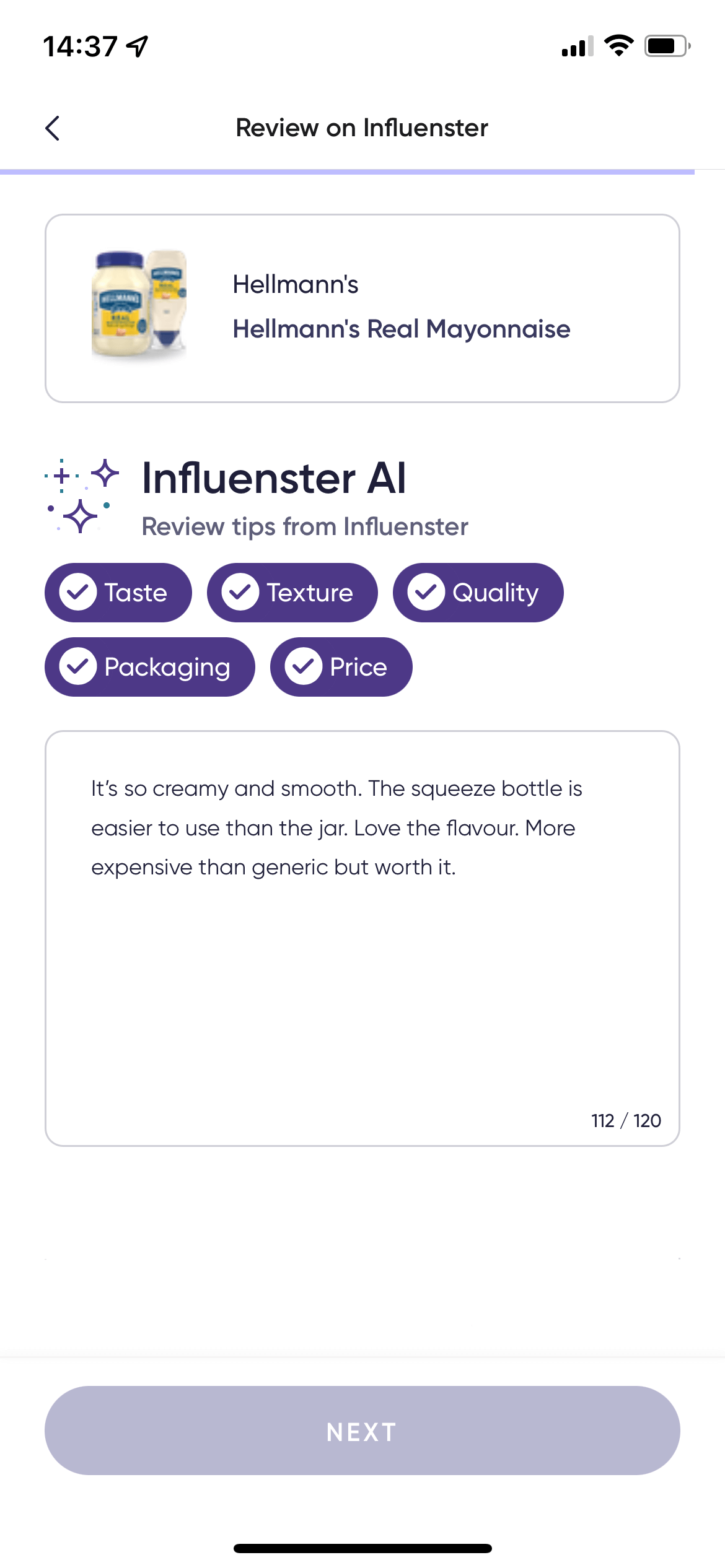 With sentiment-neutral, AI-powered prompts and stimulating questions, we guide your content creators to make higher-quality reviews that truly help other shoppers make informed choices. Plus, these reviews are keyword-rich, which means additional SEO benefits for your brand.
Caption this Photo
If you're a social media marketer, you're going to love this! Our AI-powered image captioning feature takes the guesswork out of creating effective content for Instagram. When scheduling posts, our system uses computer vision to understand the images and product tags, and generates captions that match your brand's tone and voice. This saves you time and effort, while ensuring your social media content is on point.
Automated Answers to Questions
Say goodbye to delays in customer support! Our new generative AI-enhanced capabilities allow your high-intent shoppers to get answers to their questions in real time while providing transparency that the content is AI-generated. It's the next evolution of our "ask a product owner."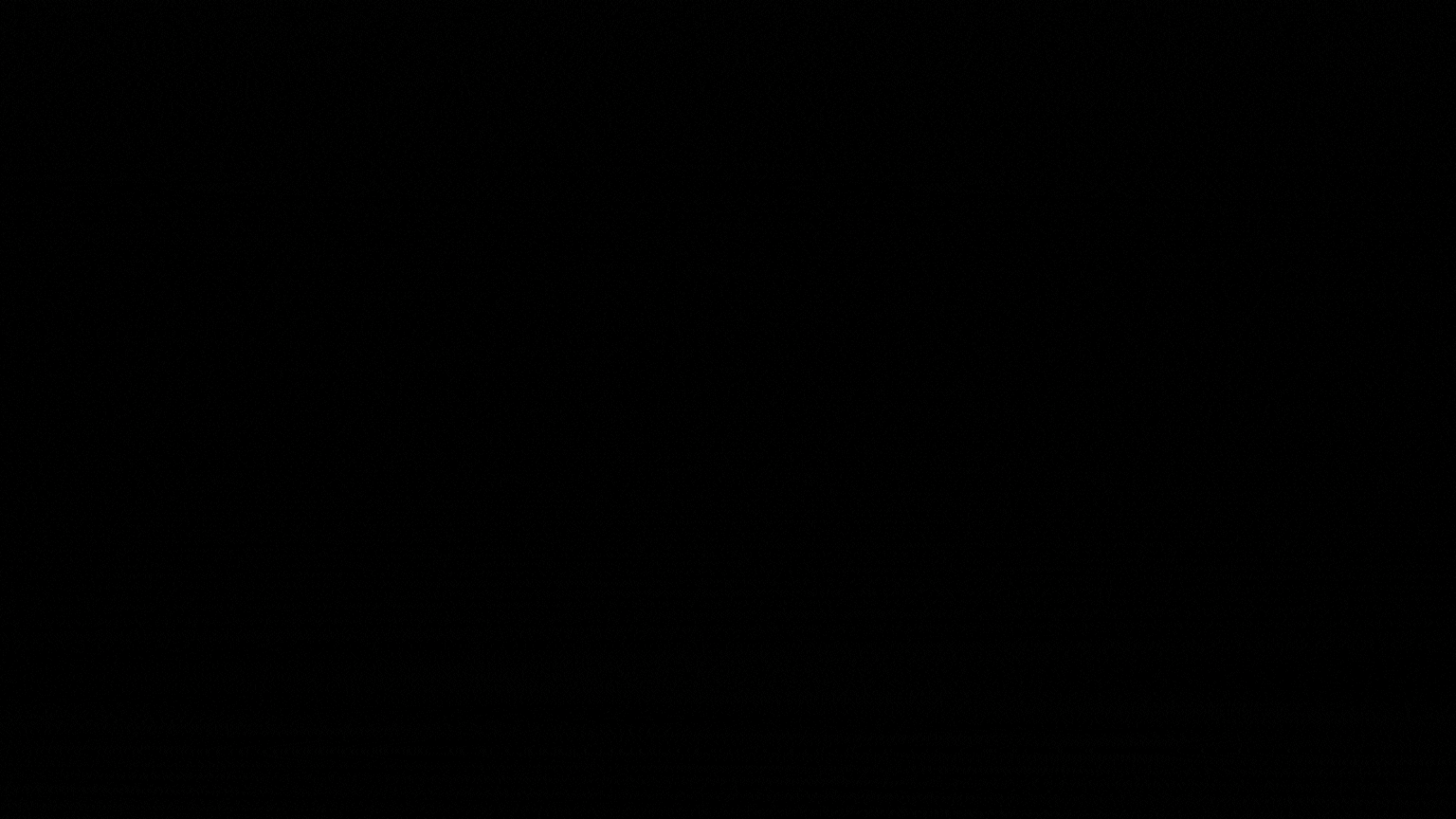 This means quicker and more efficient decision-making for your customers, leading to increased sales.
Improved Insights
We're able to provide key AI-powered insights about your content and program. This means you can gain valuable insights and data-driven recommendations to optimize your marketing strategies and enhance your customer experience.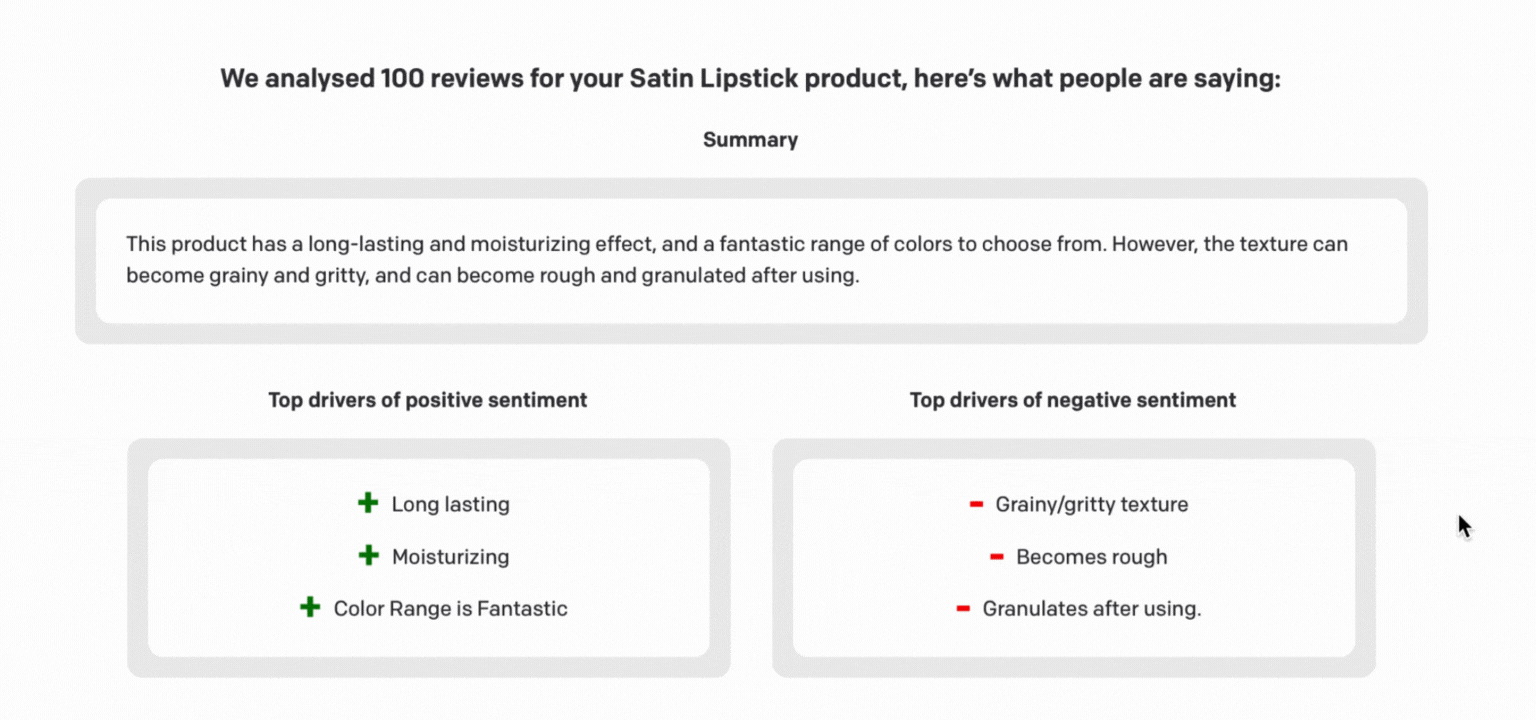 We're just getting started with our investment in generative AI, and we're eager to hear your feedback. That's why we're inviting all our current customers using our Ratings and Reviews, Q&A, Social Commerce, and Sampling products to register their interest in testing these features with us. We can't wait to embark on this exciting next chapter in e-commerce together. Register here.