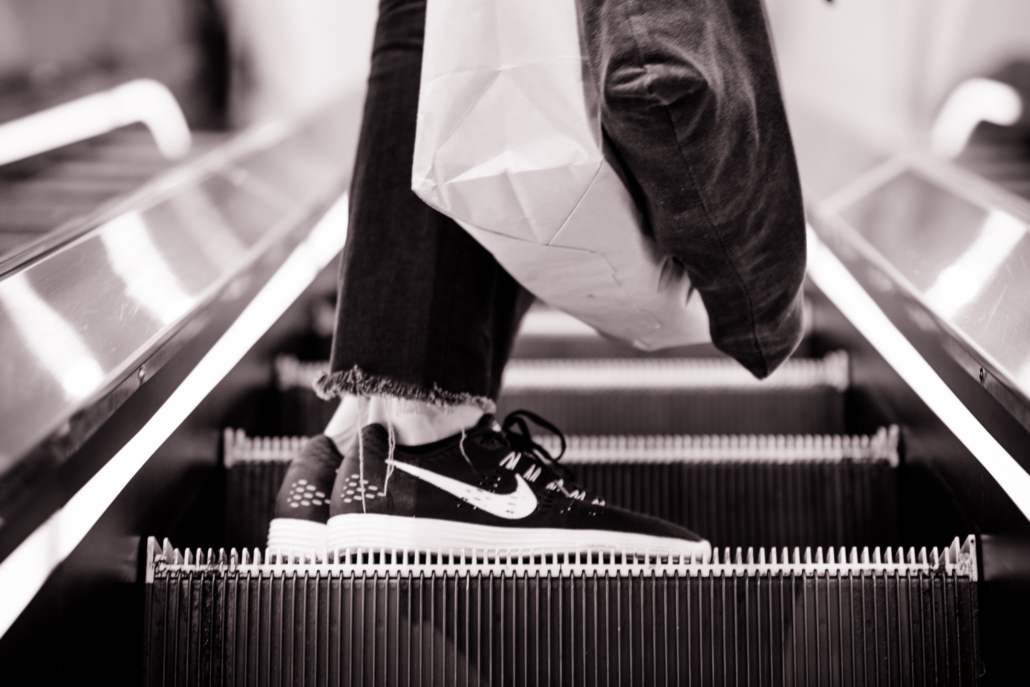 It's hard to remember what the shopping process used to look like without user-generated content (UGC), like customer ratings, reviews, questions, photos, and more. Today, 70% of shoppers always look at reviews when shopping, with 75% of shoppers turning to reviews as their first stop for help with buying decisions, according to Deloitte and Touche LLP research commissioned by Bazaarvoice. Product pages with at least one review experience more than 3x the conversions than those with no reviews. You can't ignore the fact that UGC has become a crucial part of a customer's buying journey. 
UGC also helps brands and retailers promote authenticity and build trust with customers. People want to hear from other people. It's one thing for a brand to make a statement – it's another for a peer to echo it. According to our 2020 Shopper Experience Index, 78% of shoppers globally trust online product reviews, and 39% said product reviews are the online shopping feature they rely on most for making an informed purchase decision faster. 
Whether you're new to building a UGC program or you're familiar with the impact customer content can have, these 10 unexpected ways UGC can help your business will add value to your program. 
1. Better in-store advertising
Most UGC is found online, like on product pages or social media. But UGC presented offline has big benefits too. Your in-store shoppers are most likely accessing UGC on their phones while they're shopping around your store (62% of shoppers do). You can help them stay engaged in-store by proactively displaying UGC for them so they don't have to fumble around with their phone while shopping.
Our 2019 Shopper Experience Index found that 53% of best-in-class brands and retailers consider ratings and reviews a key value driver of in-store sales.
Use photos, reviews, tweets, comments, or all of the above in on-shelf signage or digital displays. This creates a brand image that is actively listening and proactive – it can also surprise and delight potential customers, boost trustworthiness, and ultimately help them make the right purchase in-store.
2. Reduce return rates
Both positive and negative UGC will help customers understand the full picture of what they're buying before they purchase. According to a Bazaarvoice study, about 60% of consumers find negative reviews as useful as positive ones, and 23% find negative reviews more useful than positive ones. This might be because 62% of consumers think that negative reviews have more details about product pros and cons.
If you don't give shoppers authentic UGC, you face a higher risk of customer disappointment and higher return rates. Why? Shoppers want to better understand how products are used in real life, not just a manufacturer's ideal use case. UGC offers shoppers a better perspective on how your products can fit into their lives. We've found that clients who track return rates after implementing UGC programs have reported a 10-20% reduction in product returns.
3. Reduce support costs
We've found that 72% of our clients use UGC to improve customer service. With a Q&A function on your website, other customers can answer common questions potential shoppers have. Your team can also engage with shoppers by answering questions, but by enabling existing customers to be able to answer too, shoppers are getting trusted info from their peers. Answering questions ahead of time means fewer calls into your call center, less frantic DMs on social media, and a decrease in angry messages on your site's live chat.
4. Improve SEO
63% of brands and retailers surveyed in our 2019 Shopper Experience Index rely on ratings and reviews to boost SEO performance. Search engines rank websites higher if they have regularly updated content. And UGC can be leveraged to increase your site's freshness. By hosting customer reviews and other keyword-rich UGC on your site, you're able to regularly offer visitors (and search engines) new content.
When a shopper starts researching products, the words they type into the search bar are probably much different from your brand's regular lingo. For example, your team might label an item as a "breezy ivory peasant blouse," but customers are googling "white flowy shirt." Because UGC is written by real people, it can optimize your product pages for the keywords that match your target customers' queries.
Having an active social media presence can also help you achieve your fresh content goals. Take advantage of tools and plugins that allow you to display social media content on your site, including potentially SEO-friendly content like videos and influencer posts.
5. Update marketing materials
UGC should extend beyond your existing product pages. Successful brands are masters at incorporating UGC into social media, website content, emails, commercials, and more. Call out highest-rated new products as soon as customers hit your homepage or use quotes from customers in an Instagram post or story about a product. For email, you can highlight what products similar customers loved.
6. Improve products
UGC is an invaluable source of feedback. Consumer reviews can help brands understand issues with products, highlight new use cases, and inform product innovations. Shoppers want to see businesses use their reviews, both positive (25%) and negative (38%), to make product improvements.
A few years ago, Nestle Canada used UGC to improve an iced tea product. The company had previously altered the formula for one of their customers' favorite iced teas. Within a month of the new product hitting shelves, Nestlé saw several negative reviews — then sales dropped.
Nestlé's CX team shared these reviews and sales numbers with the brand team, and within several months, Nestlé reverted to the original iced tea formula. The average customer rating increased from 1.7 to 4 stars.
7. Increase conversions
When shoppers engaged with reviews on best-in-class Bazaarvoice sites, we saw a 138% lift in conversion in 2019. And not only were shoppers converting more readily on pages with reviews, but they were also spending more money. The lift in revenue per visitor among shoppers engaging with reviews also increased in 2019 (159% on best-in-class sites) compared to the year prior (148%).
This is because UGC helps customers make better decisions. They're more willing to pull the purchase trigger if hundreds or thousands of others have validated that they're buying a great product.
8. Find brand advocates/partnerships and reward loyalty
It's much easier to convert existing customers than new ones, so rewarding loyalty should be top priority for brands and retailers. Loyalty programs track and incentivize purchasing behavior, engagement, and UGC creation.
Scout current UGC on your site and social media to find potential influencers and brand advocates who are already talking you up. We've found that customers are leaning into subject matter experts and micro-influencers and away from reviews from people they perceive to be inauthentic, like internet trolls and celebrities. And, of shoppers who have bought a product recommended by an influencer, 77% have been satisfied with their purchase, which helps build more trust and loyalty.
9. Build 4-star review stores
UGC enables you to create your own 4-star shop. It doesn't have to be a physical store. Have a weekly feature of 4-star products on social media or create a dedicated page on your website that highlights products rated 4 stars or higher.
Dan Murphy's, an Australian liquor retailer, decided to try something new – curating a retail experience and product offerings based on 4+ star online customer ratings, top selling lines, and new or trending products or categories.
"We've made [the range] more concise based on what customers tell us they love, what their favourites are," he said. "Customers love the fact we are selling to them things they've told us they love through our digital platform." Managing Director Steve Donohue.
The ratings are displayed on electronic shelf-edge labels linked to Dan Murphy's web browser and are updated in real time, giving customers daily feedback on the most popular and top-selling wines, beers and spirits.
10. Understand how shoppers actually use your products
Are customers using your products as intended or are there other use cases you can incorporate into your messaging that you never thought about? UGC can tell you.
Oliso, maker of smart irons and other smart home appliances, knows the importance of using customer opinions to inform product innovation and improvements. They created the first and only self-levitating iron, capable of lifting and lowering itself automatically just by a simple touch. But when it first launched, sales weren't what the company expected.
After speaking with a few extreme users, Oliso learned that many quilters and sewers were using the irons and wanted longer power cords, higher wattage, and other improvement suggestions. Once the new model with these improvements launched, retail sales skyrocketed.
Investing in creating a UGC program will not only help you increase sales and develop better customer relationships, but you'll see many other unexpected benefits in-store and online. Plus, today's customers expect it as part of the shopping experience. Failing to provide them with any type of peer feedback means that you could be left out of their shopping journey forever.