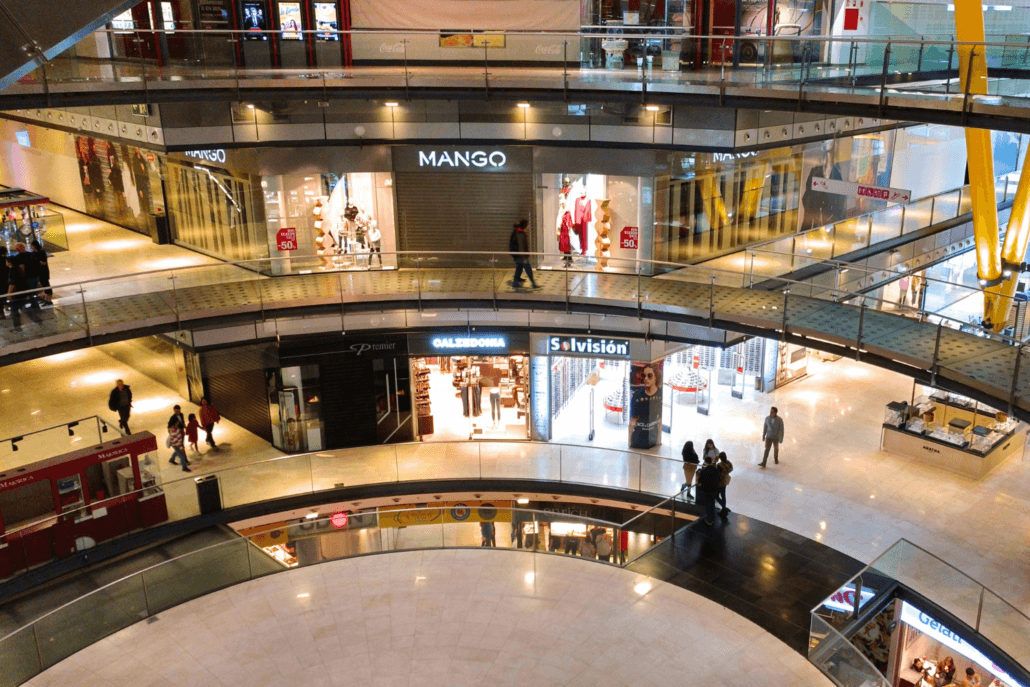 In today's shopping environment, a retail merchant's job is far from easy.
Embracing constant change and delivering an outstanding omnichannel experience with the best selection of products is critically important for retailers. Especially in the face of today's increasingly informed and ever-evolving consumer.
A merchant's key focus is understanding the customer. In order to understand the customer, they must keep up with trends in the industry and ensure that their merchandising strategy is aligned.
Being a former retail merchant myself, I know that there are a TON of different factors that go into managing an online business, on top of keeping up with trends. Every decision has to be made carefully in order to grow the business profitably and for a merchant to hit their ultimate goal: their OTB (open-to-buy) plan.
Today, as a Business Development Manager at Bazaarvoice, my job is to help merchants at online retailers find ways to optimize and improve user-generated-content (UGC) in their categories in order to drive more conversion and sales. Here are some of the best practices I offer our clients to help them use UGC to drive business success.
What should merchants focus on in order to hit their plan?
Simple – creating product description page (PDP) content standards for your category of business.
While things like product, price, and place still play a big role in winning at retail, content is still king. And in today's e-commerce world, UGC is the patriarch of the content family.
Without being able to touch and feel products sold online, shoppers are tremendously relying on each other to get approval that a product is a good fit for them. Especially during the pandemic. Globally, 48% of shoppers say they're reading reviews more now than they were prior to the pandemic.
Whether it's in the form of ratings and reviews, social images, or Q&A, shoppers want to know more about the product than what's written by the brand before purchasing them. 85% of shoppers find UGC to be more authentic and more influential than content made by brands, and it's 5x more likely to convert compared with brand-created content.
And shoppers aren't buying if there isn't UGC on a PDP for something they're looking to buy. Over 80% of shoppers say they won't buy if there aren't written reviews, 66% say the same for customer photo content, and 62% feel the same about customer video content.
Simply put, UGC directly influences purchasing decisions and drives conversion.
How does UGC benefit a merchant?
A strong, holistic UGC strategy offers a multitude of benefits for a merchant and their category of business. The top 3 benefits are supporting an increase in conversion and sales, developing an understanding of the customer, and reducing return rates.
Increase conversion and sales:
Capture shoppers' interest and empower them make confident purchase decisions — there's no online content shoppers trust more than others' opinions. In fact, we found that there is a 136% increase in conversion rate when shoppers interact with UGC on the Bazaarvoice Network.
Understand your customer better:
By leveraging direct customer feedback that comes from UGC, you're able to get insight into the customers' minds. With this, merchants can make better business decisions and plan better to hit their buying plan. Learn more about understanding customer insights here.
Reduce return rates by understanding the product better:
With customer reviews, you're able to easily identify why some customers are choosing to make returns and can make adjustments to the PDP or to your buying plan accordingly.
Now, how do you reap these benefits? Create a UGC strategy for your category.
Why having a UGC strategy for your category is so important
Merchants who see the most success and growth in their business by focusing on UGC are able to do so because they make it part of their merchandising strategy.
When you're implementing (and enforcing) a strategy that focuses on UGC, the process becomes seamless and vendors will start helping you get more UGC. It's a win-win situation where both you and the vendor benefit from the conversion lift and additional sales.
Want to learn more about getting your vendors on board? Connect with us here.
Here's how to implement a winning UGC strategy for your category:
1. Set benchmarks for your category
Content standards drive results. The ultimate driver for UGC success is when a merchant creates and enforces PDP content standards for their category (some refer to it as a vendor scorecard). When you implement standards, you're able to hold your vendors accountable for helping to provide that content. Without standards, it becomes a bit more difficult to enforce to your vendors that they need to be participating in UGC for their products.
Examples of UGC benchmarks:
All items should have at least X number of reviews or
X% of the whole assortment must have at least 1 review
All items must have at least a X-star rating
All new products must launch with reviews
2. Engage your suppliers and hold them accountable
Now that you have your content standards for your category, communicate that to your vendors. Start enforcing them and let it guide how you prioritize products and placement.
Check to see if your UGC stakeholders have materials they can provide you to leverage when discussing content strategy with your vendors.
Again, following a UGC strategy is a win-win situation for both of you and the vendor. The more robust a vendor's UGC can get on your product pages, the more $$$ you both will see as a result.
3. Focus on areas that need review coverage
What areas in your business have low review coverage? Or 0 review coverage?
These should be BIG areas of focus. Online shoppers are very hesitant these days to purchase a product that has a small amount of reviews, and especially a product that doesn't have any reviews.
Use reporting tools to easily identify these areas, vendors, and SKUs and ask that your vendor work with their ratings and reviews provider to find a solution that can help them increase review coverage at-scale.
4. Launch all new products with reviews to help kickstart sales
A really important piece of a solid UGC strategy is making sure that you're keeping in mind any new products scheduled to launch in the upcoming months.
In order to capture the customer's attention and validate that the new product (or brand) is right for them, it's crucial that your vendors think ahead and collect reviews so that it's on the PDP ahead of launch.
Bazaarvoice offers different sampling solutions that are the perfect solution. With sampling, your vendor is able to send their products to a curated community of shoppers in exchange for high-quality reviews pre-launch. This allows vendors to collect reviews for specific items and ensure that the content is ready on the PDP the moment it goes live.
5. Incorporate visual and social UGC
Inspire shoppers to purchase more by providing them with images of real customers experiencing the products. Text reviews are important, but these days customers are increasingly searching for products that have visual UGC in order to know what a product truly looks like. In fact, 66% of shoppers think visual UGC is important when they're making a purchase.
For more insight on the importance of visual UGC for shoppers, download our latest research here.
–––––––––––––––––––––––––––––––––––––––––––––––––––––––-
Need help prioritizing UGC as part of your business strategy? We can help. Connect with us here.