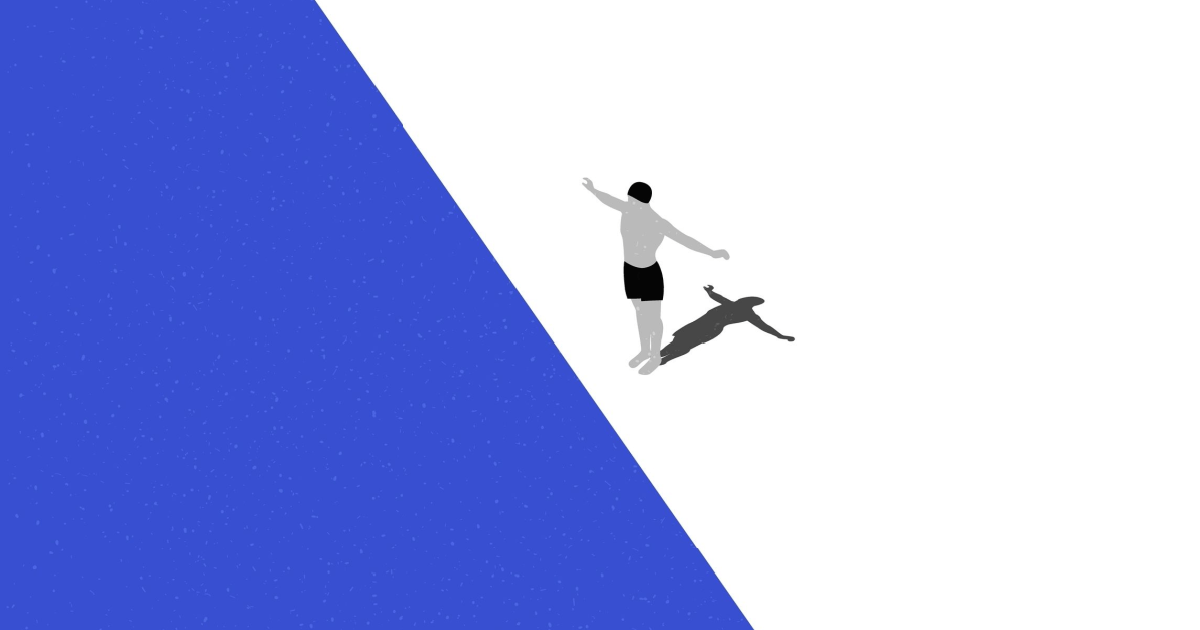 With all the focus and attention companies dedicate to social media marketing, the effect it's had on their bottom line remains flat, according to the latest CMO Survey. There's no question that the audience is there, with over 100 million buyers on social media in the US alone. So, what gives?
This is happening for two main reasons: Social media marketers don't know how to measure return on investment (ROI), or they need to improve it — or both. If you happen to share their frustration, we'll show you how to find what your ROI is and get it on an upward trend.
Chapters:
---
---
What is social media ROI?
Social media ROI is the business gains earned from social media marketing and advertising. Those outcomes could be whatever matters most to your company at any given period, including increased sales, customer loyalty, or brand awareness.
Why it's important to measure social media ROI
Ultimately, you need to measure social media ROI to determine if your social strategy is achieving what you want it to. If you're not tracking performance, you're essentially throwing money and resources at an entire program and hoping for the best. Without a definitive understanding of your social ROI, you won't know what's working, what's not, or how to adjust your investment accordingly.
By measuring social ROI, you'll be able to develop and refine these key components of your strategy:
Establishing budget
Is the amount you're spending on social media efforts enough to produce positive, meaningful results? Or are you spending too much on certain campaigns, tools, or projects in exchange for a lackluster performance? Evaluating where your investment is paying off and where it's not will inform how to adjust and reallocate your budget if necessary.
For example, maybe your organic content is getting more results than your paid media, but you need more staff to keep up a steady cadence of fresh content. In that case, you can pump the brakes on your advertising budget but consider hiring a new team member or freelancer.
Planning content and campaigns
Investigate your areas of strengths and weaknesses so you can continue what's successful and address what isn't performing well. Looking at the content types and channels that support your ROI will guide how you craft future campaigns.
For example, you can look at which posts are driving traffic to your e-commerce site, which channels your brand gets the most mentions and tags on, and your brand's most popular hashtags, to name a few ROI indicators.
This information will provide all kinds of valuable insights, such as:
Whether instructional or entertaining posts resonate more
Which products featured in content drive the most traffic and conversions
Which formats — like static posts, videos, or live streams — are the most engaging
Proving value to stakeholders
Another primary reason to measure social ROI is to prove the value of social media for the company and justify all the work and costs that go into making it successful. Showing leaders and decision-makers tangible results will help them understand the social department's impact.
This will earn their trust and confidence and help get their support for additional staff, resources, tools, training, experiments, or whatever you may want to advocate for.
Hurdles to tracking social media ROI
While it's clear why measuring ROI is important, how to do it is less apparent. Proving social ROI was the second biggest challenge that social media teams reported in the 2022 Sprout Social Index.
A big challenge when it comes to measuring ROI is not knowing what metrics to track, especially with the growing amount of data that's accessible as technology evolves. Another issue is attributing customer touchpoints and interactions on social media to concrete ROI metrics like revenue and conversions. It's hard to quantify certain achievements like increased brand awareness or sentiment, but that doesn't mean they lack significant value.
Data fragmentation that comes with gathering metrics from multiple platforms and tools also complicates and slows down the reporting process.
How to successfully track social media ROI
There isn't one universal way to calculate ROI because what defines ROI is different for each brand and company. There's a formula for calculating the actions that you can attach a monetary amount to, but it's difficult to decipher the hard numbers attributed to, for example, brand awareness if that's your goal.
When you do have sales and saved costs you can attribute to social media, use this formula:
Social media ROI = (revenue – costs) x 100 / costs
Revenue can include direct sales made from social media and cost savings from using social media as a customer support channel. You can determine the value of the latter based on how much time and resources were offloaded from the customer service department.
Costs are everything involved in any social media-related work, including employee salaries, ad costs, software subscriptions, equipment, and anything else that's relevant.
If the result is a positive number, you've made a profit from social media. If it's a negative number, you've lost money. But, as we mentioned, this isn't the only way to show ROI. Follow these steps to determine the most accurate and relevant ROI for your brand.
Decide what your goals are and the real metrics that matter
You can solve the main challenge of not knowing what to track by identifying what your business goals are for your social media strategy. What metrics are the most valuable to your brand? Hint: it's not vanity metrics like likes and followers.
Those metrics are good to have but don't contribute to meaningful ROI. What next steps do you want your audience to take? Think about how you can use social media as a business growth tool. Here' are's some examples of potential outcomes to pursue:
Access and understand the reporting tools available to you
To know how your strategy is performing and if your metrics are improving, you'll need to regularly review, evaluate, and compile your analytics. Running these reports will give you the results of each metric you're tracking and all the data you need to calculate ROI. Familiarize yourself with the settings and features of each reporting tool so you can thoroughly, accurately, and efficiently analyze your metrics.
You can use each platform's built-in analytics to assess all your individual social channels or one comprehensive tool that aggregates each channel's performance in one place.
Track the right data according to your goals in each stage
There will be different ways to measure ROI in each stage of the customer journey. Be sure to understand the correct metrics that align with each unique channel, like TikTok vs. Instagram. Consider whether the metrics you decide to track reflect the goals you've already established. Keeping these factors in mind, here' are's some examples of metrics you could track at different stages:
Discovery stage (brand awareness): Increased shares of videos on TikTok, user-generated content (UGC) that tags your brand on Instagram
Consideration stage (brand and product research): Saves on Instagram, content added to a Pinterest board, referral traffic to product pages from any social channel
Conversion stage (sales and revenue): Social commerce purchases, email signups, website conversions from social media referral traffic, click-through rates on social media ads
Post-purchase stage (customer loyalty and retention): Improved sentiment found from social listening and keyword analysis, number of successful customer support interactions
Once you've collected all of the information you need to determine the revenue and other valuable results you've received from social media, you can move on to costs.
Calculate costs and expenses
Next, add up all the costs incurred while executing your social strategy over the designated time frame you're analyzing. This may include salaries and wages for social media staff, payments to freelancers or agency partners, ad spend, and the amount spent on tools and software.
Determine and demonstrate your ROI
Once you know the final figures of your social media's generated value and costs, you can plug them into the equation to determine your ROI. If you've reached other goals or experienced growth in areas that you can't put an exact number on, include those as separate earnings.
Then, you can compile your findings into a full report to hopefully prove positive ROI to your manager and company stakeholders. Alternatively, if you're working with a negative ROI, you can show exactly where you need to improve and devote more attention. All your findings will inform how you optimize and modify your strategy going forward.
How to improve your social media ROI
If you find yourself on the negative side of ROI, there' are's ways to dig yourself out of it. Focus on these areas to improve your social media ROI and drive better business results.
Listen to what your customers want and deliver it
Attracting new customers and making your existing ones happy is what drives ROI, so prioritize their needs and interests in your social strategy. Monitor and document the positive and negative feedback found in direct messages, comments, and UGC on your active social channels.
Furthermore, go beyond your social ecosystem to surface customer feedback from other sources, including product reviews, questions and answers on your website, customer satisfaction surveys, and customer service conversations. Use the insights found in feedback to find areas of improvement or where to highlight favorite features.
For example, you might discover a new use case for a product not yet considered or if customers feel that your brand or a product is being misrepresented in some way.
You can also gauge what they like based on what content gets the most engagement. If you're getting a ton of likes, comments, shares, and saves on some posts but very few on others, investigate what your audience is drawn to vs. turned off by.
Focus on your most effective channels and features
Tailor your approach for each of your social media channels based on your performance data. So, if Instagram Reels created by influencer partners drive the most conversions, leverage that tactic for social commerce sales. Or if your ads on YouTube outperform those on Facebook, focus on creating videos and allocating more of your budget to YouTube while planning organic content for Facebook.
Foster social proof with UGC
Consumers respond to UGC because it's considered more trustworthy and authentic than branded content. The reason for that is social proof — the concept that, essentially, people want what they see other people have. So, if a user sees your product featured in a real customer's photo or video, it's more likely to appeal to them.
There' are's various ways you can encourage UGC, including from influencers and casual consumers. Some ways to generate UGC are:
Promote a branded hashtag for customers to use when posting about your brand
Run a product sampling campaign in exchange for UGC
Host a social media contest calling for UGC submissions
Ask your customers to share their purchases for a chance to be featured on your page or website
If you leverage UGC, you'll not only earn more engagement but also a competitive edge since UGC is one of the top types of content consumers don't see enough of.
Create shoppable experiences
Revenue is usually what people are looking for in ROI, and product sales are the way to get there. Luckily, a lot of people are shopping on social media these days, and the major platforms support social commerce — so there' are's many creative ways for brands to bring the shopping experience to their customers' screens. Some fun and effective ways to sell on social include:
Featuring products in "get ready with me"-style influencer videos
Tutorial videos and guides
Sharing UGC from customers and tagging the featured products
Livestream shopping
Leveraging augmented reality (AR) features on TikTok and Snapchat for virtual "try before you buy"
Any piece of content can be shoppable as long as your products can be purchased directly on the platform or if they're linked to the corresponding product pages.
Repurpose social content on your e-commerce and partner sites
You can expand the reach of the social UGC you've earned by adding it to your product detail pages and syndicating it across retailer partner sites that carry your products. This way, you can get more out of all the photos and videos that show off your products in the other digital spaces where you sell.
Routinely report on performance and optimize your strategy accordingly
To effectively understand and communicate your ROI, you need to compile and organize your metrics in a coherent report. You can streamline the process by creating a template to fill in with your data each time you report on ROI. Aim to create a report each month as well as one each quarter for a bigger-picture perspective.
In your report, you should plug all your revenue-driving metrics into the formula, along with the cost of work required to produce those results. Following the ROI calculation, outline the sources of revenue generated and the detailed costs. For example, it could look something like this:
Social media ROI = (revenue – costs) x 100 / costs [fill in numbers for the month/quarter and perform the calculation]
Revenue sources: $X in social commerce sales, $X in sales from referral traffic, $X in saved customer service costs
Costs: $X in talent costs, $X in ad spend, $X for monthly software subscription payment
Along with the revenue and cost figures, include any other important data that relates to other types of ROI. For example, you could include whether sales on your social platforms have higher average order values than on your e-commerce site, your brand sentiment increased, or you earned higher engagement on one or more channels.
Once you've laid out your results, evaluate the metrics you're measuring according to your goals. Identify areas for improvement and opportunity, then make the necessary adjustments. Maybe you're crushing your ROI goals on TikTok but you're lagging on Instagram. Or maybe you're doing great in the discovery and consideration stages across channels, but you're not closing deals in the conversion stage. Include these insights and recommendations in your report.
Embrace experimentation and innovation
Since social media marketing grows and changes on a daily basis, make sure your social strategy does the same. If your social media ROI remains stagnant or declines, test out new content types, ad formats, or even entire channels to find where and how you can get the most returns.
Easily find out if your experiments and efforts are paying off by using a comprehensive social media reporting tool. Our Social Analytics will show you how you're performing at every stage of the customer journey, including revenue reporting. You can look at metrics for each major social channel you're on and see how you compare with your competitors.