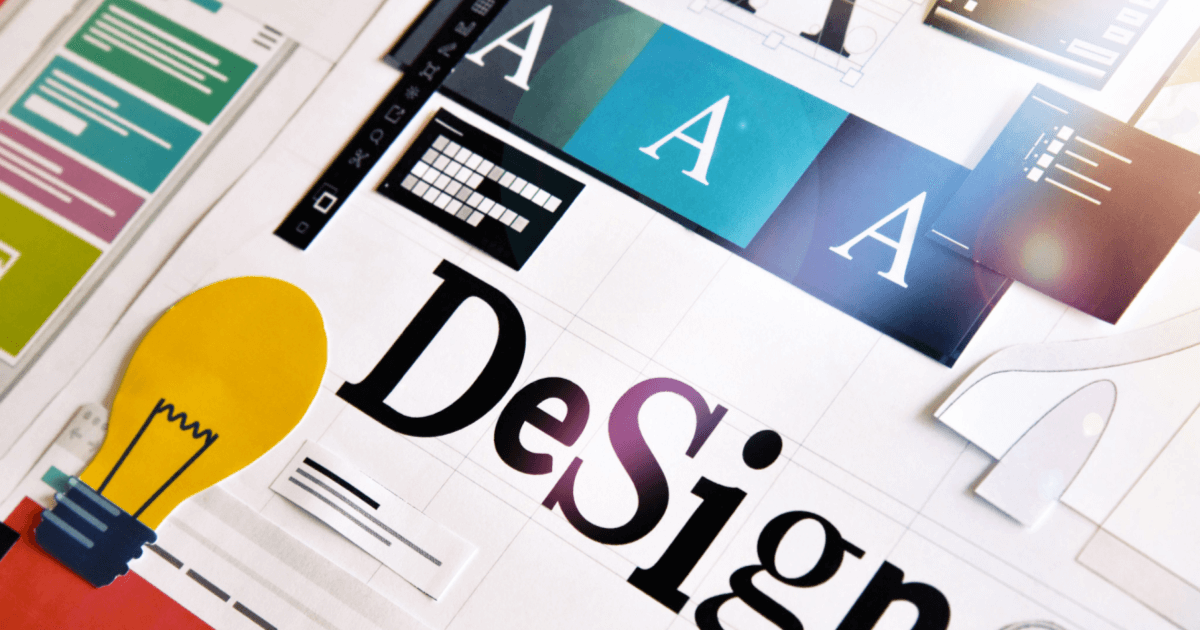 Before we delve into how to use review content in your marketing materials, we need to look at the why.
There's no denying that consumers don't trust brands like they used to. Brand trust is actually at an all time low. In today's market, if you want to convince shoppers to purchase your products or services, you've got to have your customers speak on your behalf. The business-to-consumer (B2C) economy is rapidly transforming to the consumer-to-consumer (C2C) economy. Because that's who shoppers want to truly hear from — other like minded shoppers, not from you.
Virtually anyone can get online and share their experience with your brand, products, and services — and in today's e-commerce environment, that's the content that drives how other shoppers perceive your brand.

Keith Nealon, CEO, Bazaarvoice
The perfect way to pass your customers the microphone is through user-generated content (UGC), which is photos, reviews, videos, etc, created by an individual rather than a brand. In fact, allowing your customers to submit authentic testimonials and UGC of your products for other prospective customers to see is the bare minimum.
More UGC in more places
According to our latest Shopper Experience Index, an annual report looking at consumer behavior and shopper mindset, almost all (86%) of consumers read shopper reviews when browsing or buying. Another 75% look at photos and videos from other shoppers.
UGC is completely expected on the product page as a bare minimum. But you should be looking to showcase it elsewhere too. Your homepage, social channels, emails, etc. Shoppers find it so useful, why would you limit its value? (More on that below). But in doing so, we see ever-rising questions about how to use UGC while ensuring its authenticity and staying within compliance.
For those of you who attended the recent Bazaarvoice Summit, you might remember that facilitating authentic interactions between brands and consumers is a core focus at Bazaarvoice. (For those who didn't attend, don't worry you can catch up right here).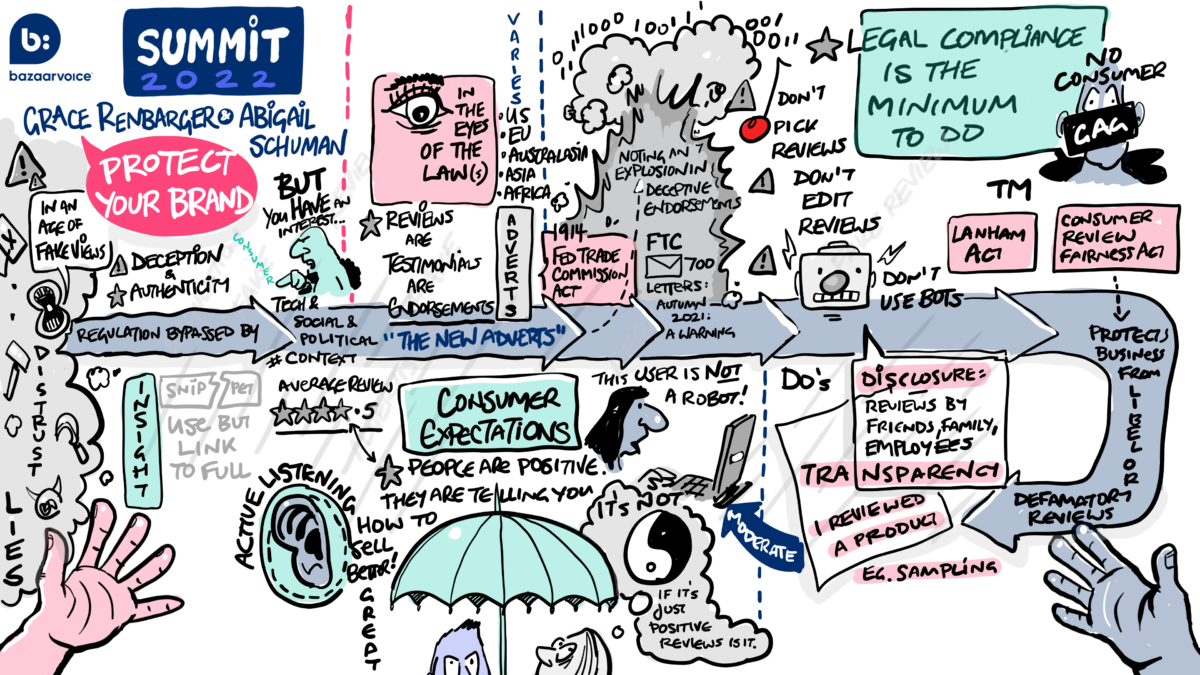 During the Summit, I delivered a presentation alongside Bazaarvoice's Chief Counsel, Gracie Renbarger, asking how we apply old laws to meet changing consumer expectations, new technologies, and channels.
During the Q&A session at the end, we received multiple questions around this topic. So we wanted to take some time to follow up on where you might use this review content and some advice on how.
Where to use review content
Let's start with the where. Here's a few places you might not have considered.
Online advertising 
Whether on website banners or promoted social media posts, there's a variety of ways to utilize UGC, both written and visual, in online advertising. Almost half (40%) of consumers say UGC makes them more likely to buy a product from an ad.
Website
As mentioned, UGC should obviously be present on your product pages. But why stop there? From the home page to the FAQ page to headers and footers, insert information and testimonials (and maybe even visual content) from your vocal advocates. Remember, shoppers love hearing from other shoppers. So let them.
Social posts
Social media is the perfect place to utilize UGC organically, because most people aren't just there to socialize. 69% of shoppers have been inspired by social media to make a purchase. Sharing photos and videos from your customers not only helps you to inspire those purchases, but it makes your customers feel valued, seen, and part of your brand.
Print advertising
Shoppers are tired of seeing the same old ads in magazines and newspapers, filled with boring, staged product photos, and models who make the products seem out of reach. Show them photos of their peers, so they can better envision themselves using or wearing your product. Over half (53%) of shoppers say UGC makes them more confident in their purchase decision than professional photography.
In-store advertising
Shoppers are already looking at reviews on their phones while shopping in-store. Why not provide it for them yourself? Print UGC on in-store displays that can appear on shelves or in aisles. Or, make them virtual — 36% of shoppers want to see virtual displays showing customer reviews, photos, and videos.
On product packaging 
When a shopper picks up a product to inspect it and learn more, add on additional input from consumers who have purchased it before. Give prospective customers a full 360 view of the product from people just like themselves.
How to use review content
The "where" is fairly easy. You can display review content almost anywhere you want (within reason) but it's the "how" where things start to get a bit trickier. Firstly, always check with your own legal team to ensure that you're constantly being compliant as rules and regulations do change. Once you've done that, here's how to use it.
Terms and Conditions
When submitting UGC, make sure consumers agree to the use of their content beyond the product page. Consumers love to leave review content but may want to not be caught off guard by seeing it elsewhere. Especially if it includes imagery. At Bazaarvoice, we often hear from clients who are are concerned about re-using visual content.
If you're unsure? Ask.
Using review snippets
A question that frequently came up during our Summit presentation was about using review snippets. At times, you'll want to only use a part of a review in your advertising. Otherwise known as review snippets.
Review snippets can be tricky to navigate, so you'll want to proceed thoughtfully. Where possible, link to the entirety of the review. And always ask yourself if the snippet of the review mirrors the overall spirit of the review.
For example, let's say a customer leaves a positive review stating how much they love your product and lists three bullet points why. If you pull out only one of the bullet points for advertising purposes, that still portrays the same customer sentiment and doesn't falsely represent the whole review. So you're fine.
However, what if said customer left a negative review about how much they dislike your product, but then concluded with a minor compliment. "I wouldn't buy this again. It's cheap, poorly made, and overpriced — though to be fair it smells nice." If you decided to just use the "it smells nice" part as a testimonial ad, that would be considered dishonest. Dishonest use of review snippets can lead to loss of brand trust, customers, and revenue. As well as the potential for a fine.
As I discussed at Summit, I really look to lead with empathy. Put yourself in your customers shoes and ask the question — would this snippet be a true representation of the overall consumer's sentiment or would I feel misled? When in doubt, know we're always here to help offer an unbiased point of view.
Keep up with changing laws
If you use UGC as marketing, it becomes a form of advertising. That means it comes under scrutiny from government laws. In the grand scheme of advertising, UGC marketing is still a fairly new concept, with social content being even more so. As such, we see the laws around this evolving regularly all over the world, so it's important for your legal team to stay apprised with your country's governance.
For instance, in America, the FTC is still working to solidify their rules on endorsements and testimonials in advertising. They're also getting more specific, like with the introduction of The Federal Trade Commissions Act. While they recently released a new guide on the matter, it's still in the public comment phase, so you'll need to constantly be keeping up with changes.
In this guide, and similar from around the world, more clear examples of the expected behavior from brands, retailers, and review platforms.
If not, there's a chance your review content could be in violation of the FTC Act. Companies can face fines up to $43,792 per violation. So keeping two eyes on this Act as it progresses is smart advice.
Start your review content journey
UGC is immensely valuable, especially the more ways you use it. Make sure to maximize its value by using it in as many places as possible. It doesn't matter whether consumers are shopping for your product online, in-store, on social media, or haven't even heard of your product before. Make sure to serve them information-rich UGC that gives them the confidence to press "add to cart."
Looking for more ways to easily collect that review content? Bazaarvoice Sampling puts product samples in the hands on consumers in exchange for authentic feedback. Give it a try below!
Request a demo