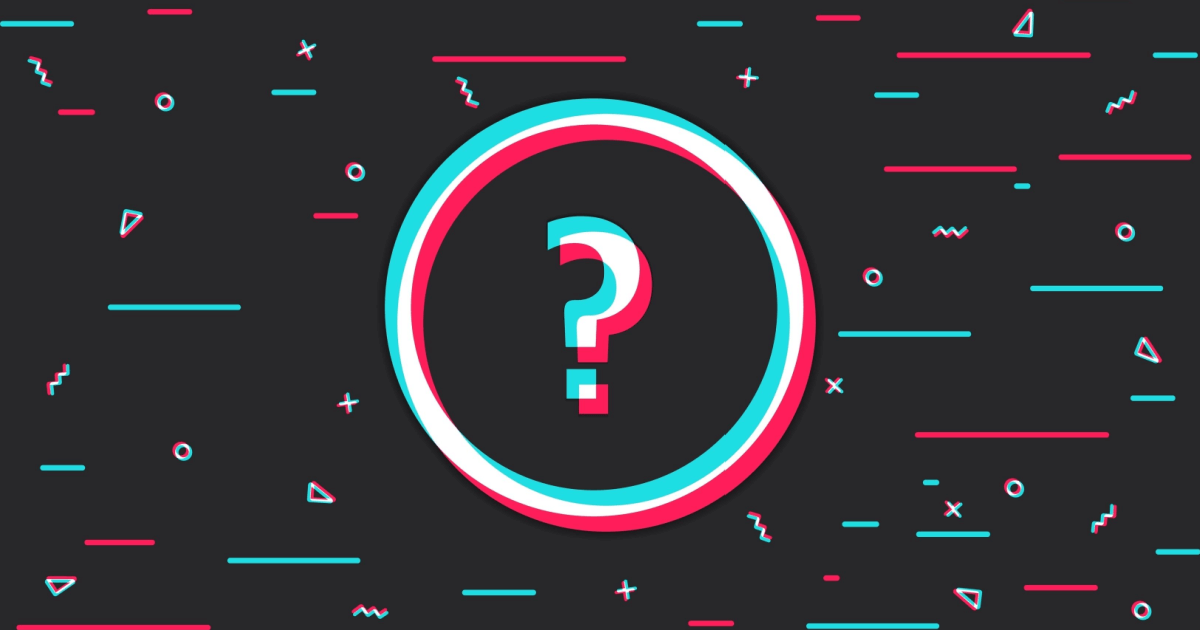 Use these brand examples of TikTok content ideas to attract and convert customers to your own brand.
---
Last year, The New York Times famously declared TikTok as Gen Z's new search engine. This is a platform where people don't just go for entertainment. They're actively using it to evaluate products, make price comparisons, and decide where to spend their money. TikTok recently became the second non-game app to surpass $6 billion in all-time consumer spending.
With its unique blend of authenticity, engagement, and real time interaction, TikTok offers an unparalleled opportunity for brands to not just grab attention, but to sustain it. So, how can you tap into the power of this platform to attract and convert proactive searchers into loyal customers?
TikTok content ideas for your brand
Before you take out your phone and start doing backflips, let's explore 12 TikTok content ideas that can transform your brand's presence and captivate your audience, one short video clip at a time.
1. Personify your brand
When users scroll through TikTok, they're looking for relatability and authenticity. They want content that feels less like an ad and more like a conversation with a friend. By personifying your brand, you can form deeper connections with your audience, turning a faceless corporation into an entity with personality, emotions, and humor.
Low-cost airline Ryanair is a prime example of brand personification. The company quite literally brings its airplanes to life with expressive googly eyes and a mouth that unapologetically directs sassy comments at the audience.
Ryanair is slick. It leans into the aspects of the business customers often criticize (mainly the infamous extra luggage, food, and insurance fees) and flips the script on them. With over 33 million combined likes and views, there's no doubt audiences have taken a liking to Ryanair's TikTok mascot.
2. Share user reviews and testimonials
In the era of digital communication, word-of-mouth has evolved. Instead of whispered recommendations at tea time, consumers often turn to user-generated content (UGC). UGC is any form of content, from written reviews to videos, that people, and not brands, create.
Few things are more powerful than genuine user reviews and testimonials, and TikTok is swimming with customers sharing their unfiltered experiences with brands and products.
Fenty Beauty often reposts videos of their customers reviewing and comparing the brand's products with other options in the market. By showcasing real feedback, reviews, and stories of satisfied users, Fendy builds trust and credibility. This human touch does wonders in influencing potential customers — there's a reason why the hashtag #TikTokMadeMyBuyIt has nearly 7 billion views on the app.
3. Offer a peek into what happens behind the scenes
The allure of exclusivity is undeniable. When brands pull back the curtain and give followers a glimpse into the inner workings and processes that make the magic happen, they're offering more than just a look — they're granting trust.
Miista, a London-based handcrafted clothing brand, often shares behind-the-scenes videos of its clothes and shoes being manufactured. Behind-the-scenes content like this demystifies the brand and makes it more relatable, trustworthy, and approachable.
By opening up the backstage, Miista forges stronger bonds with their audience, making them feel like insiders and valued parts of the brand's journey.
4. Create a branded challenge (and #hashtag it!)
TikTok thrives on challenges. From dances to quirky tasks, challenges swiftly catch the platform's collective imagination and have the potential to spread like wildfire.
Brands have a golden opportunity here. If you initiate your own branded challenges, you can create massive engagement, increase visibility, and foster a sense of community among participants.
Known for their iconic denim pieces, Guess tapped into the world of TikTok challenges with #InMyDenim. The brand invited users to start videos in everyday outfits and transition into a stylish look (or "fit," in the Gen Z universe) featuring Guess denim. The challenge quickly gained traction. In just six days, 5,550 user-generated videos were created, with a combined 10.5 million views.
5. Show your product in action with before and after content
If there's one thing '90s and early 2000s movies taught us, it's that everyone loves a good makeover. Seeing something evolve, improve, or change right before our eyes has a special kind of charm. It offers instant gratification and a tangible result, a perfect match for the quick-paced consumption of TikTok.
Brands can take advantage of this format to highlight the efficacy and benefits of their products in a way that's visually striking. It's simple, yet incredibly compelling, allowing potential users to immediately take note of a product's value.
Crocodile Cloth's TikTok account is populated with videos showcasing just how effective the brand's wipes are at dealing with messiness. And the best part? A lot of it is reposted user-generated video content, created by customers who can't get enough of Crocodile Cloth's war against spilled coffee.
6. Build up hype for upcoming product launches
Anticipation can be a powerful tool. With a simple sneak peek or subtle hints, brands can generate excitement, intrigue, and a whole lot of chatter ahead of a product launch. This teasing approach creates a sense of exclusivity and makes your audience feel like they're in the know, eagerly awaiting the big reveal (and maybe even pre-ordering the products!)
Plus, with the fast-paced, viral nature of TikTok, the hype can quickly snowball, creating a buzz that reaches beyond the platform.
Kylie Cosmetics teased the release of the Kris Collection with not one, but a series of videos in a row. Some featured both Kylie Jenner, the brand's creator, and Kris Jenner, the collection's namesake, sipping martinis. Others spotlighted the packaging or showcased Kylie creating entire makeup looks using Kris Collection products.
Creating pre-launch hype not only amplifies the actual product release but keeps engagement steady, as users continuously check back for more clues, updates, or discussions related to what's to come. 🔍
8. Give your employees the stage
Running out of new content ideas for TikTok? get your employees involved. Every brand, big or small, is made up of people who pour their heart and soul into the products and services. By shining a light on these unsung heroes through employee advocacy, brands can humanize themselves and celebrate the diverse talent behind the scenes.
Social media agency Truffle Social makes its team the soul of its TikTok content ideas. From simple "meet the team" videos to "fit checks" and "a day in the life" content, the people behind the company take precedence even over the services they offer.
Placing employees at the center of Truffle's narrative not only champions its internal community but also resonates with consumers who appreciate genuine, people-centric stories. It's a testament to the notion that behind every great brand, there's a team of dedicated people making it all happen.
9. Collaborate with other brands
When two brands, each with its own strengths, come together for a collaboration on TikTok, the result can be ⚡️electric⚡️. Partnering with other brands can expand your reach, fuse values, and offer fresh content that appeals to a wider audience. Plus, co-branded content often sparks curiosity, as viewers are eager to see how two familiar names might mesh in a single narrative.
What do Duolingo, a language-learning app, and Scrub Daddy, a cleaning product company, have in common? Chaotic mascots and random social media content. When the two brands came together for a series of videos on TikTok, the internet couldn't get enough, and both accounts got millions of views and thousands of comments out of the deal.
10. Highlight your events
Events, be they product launches, annual conferences, or community gatherings, are moments where brands come alive in real time, interacting with their audience and showcasing their essence beyond the digital realm.
Kosas posts about its events on TikTok to offer a front-row experience to people who couldn't attend while amplifying the event's reach and impact. Sharing the buzz, excitement, and key moments from events can sustain engagement and keep the conversation going long after the curtains have closed.
Brand events can also be a great source of UGC. By simply typing "Kosas event" on the TikTok search bar, you can see hundreds of users getting ready for the events and sharing the highlights of the experience with their network of followers. This could just as easily be your brand!
11. Tap into what's trending
TikTok is the land of trends — trending sounds, trending challenges, trending memes, you name it. Brands that can integrate themselves into these trends, while staying true to their voice, are often rewarded with higher engagement and broader reach. It's about capturing the zeitgeist and showcasing brand relevance in a digital landscape that changes almost in real time.
One of the most recent memes taking TikTok by storm was actor Pedro Pascal eating a sandwich (this is peak internet culture, yes.) Brands wasted no time capitalizing on the momentum, including sportswear company Foot Locker, who made the meme both hilarious and completely their own.
By weaving into trending narratives like this, Foot Locker not only ensures their content remains fresh and engaging but also shows that they're in tune with their audience and the larger digital conversation. It's also just really, really funny.
12. Bring subject matter experts into the conversation
Shoppers are becoming increasingly discerning. They want depth and expertise from the content they consume, especially if that content is trying to get them to throw dollars at a company. Brands can rise to the challenge by spotlighting subject matter experts (SMEs) in their field, offering insightful, authoritative content on TikTok.
This type of social proof establishes credibility and provides value to viewers, positioning the brand as a thought leader in its industry.
Skincare brand CeraVe often partners with respected dermatologists (many of them with their own army of followers on TikTok) to create content. From in-depth product reviews to quick tutorials and specific skincare advice, CeraVe's videos validate the brand's authority while enriching the viewer's experience with valuable knowledge. It's style meets substance in the best way possible.
Take your content ideas further with the exciting possibilities of TikTok marketing
These TikTok content ideas are just the tip of a fascinating iceberg. TikTok is a treasure trove of opportunities for brands to connect, engage, and innovate.
The dynamic world of TikTok marketing is rich with nuances, strategies, and evolving trends that can transform the way your brand resonates in the digital age. Dive deeper, explore more, and master the art of TikTok marketing in this in-depth guide.