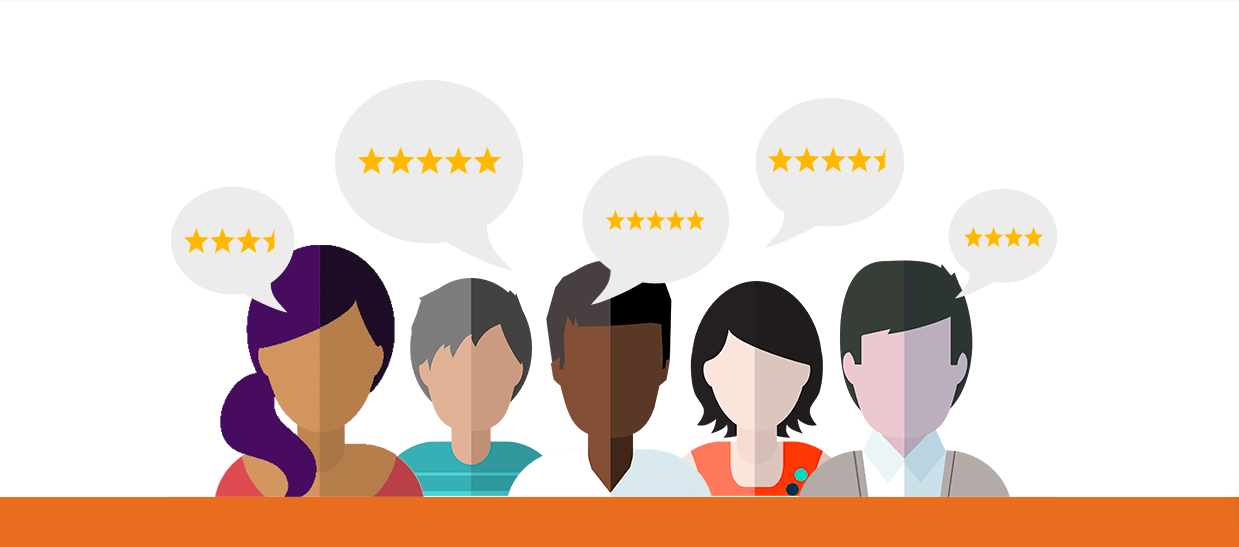 Earlier this month, we launched Bazaarvoice Brand Edge — our newest solution that makes it easy for brands to collect consumer-generated content (CGC) and distribute it to retailer e-commerce sites. While the launch was a point of celebration, the offering itself came out of uncovering significant pain points for brands and figuring out how to solve them. Based on our extensive market research and discussion with our own brand clients, these are the three top pain points for brands when it comes to retail channel sales.
When chatting about pain points and the origin story for Brand Edge, I made a point to talk with Bryan Chagoly, our VP of Software Engineering, about the "why."
"We all know that when you put more stars and reviews on things, the more products you sell. But the products we had before weren't the best solutions for brands because they focused on e-commerce. And many brands' primary revenue stream is through the retail channel, not their own site.
Brand Edge spiraled off that thought. We wanted to give brands more influence in the marketplace, and more opportunities to have conversations with the customers that buy their products. There was a clear demand to make improved review coverage easier."
With no e-commerce on most brand websites, it makes it next to impossible to accelerate consumer-generated content coverage where your products are actually sold. Enter pain point #1. 
Pain point #1: Without e-commerce on their website, brands have no easy way to collect CGC.
When roughly 2/3 of the brand population has no e-commerce on their site, that leaves a huge chunk of the marketplace struggling to get CGC on their product pages. And when brands don't have ratings and reviews on their products, the retailers they sell through also don't have ratings and reviews to influence shoppers at the point of purchase. It's a CGC-less loop.
Traditional review solutions (Bazaarvoice's original core products included) didn't solve for this issue because they required a software implementation in order to collect and display reviews. And what's the point of software implementation when you don't have e-commerce on your site? Like Bryan mentioned, Brand Edge was built to make it easy to collect reviews, because the brand market needed a light-weight, no display solution to get their products discovered. Whether your brand cares about display or not, there's now an option to get the CGC you need to influence shoppers and distribute it straight to major retailer sites.
Pain point #2: Brands have limited ability to influence retail shoppers. 
Many brands, especially the ones without e-commerce on their website, have no consumer touch points. And without access to the consumer or knowledge of who's even buying your products, there's no way to send emails encouraging shoppers to review their purchases. This pigeon-holes brands into becoming extremely dependent on co-marketing with retailers.
With traditional marketing efforts almost as hard to reach as retail shoppers, brands have to become more reliant on consumer-generated content in order to influence consumers. According to Digital Commerce 360, in the past six months, 93% of consumers have looked at product reviews before purchasing an item. And shoppers that interact with CGC are 97% more likely to convert with a retailer than customers that do not. This means that if you really want to influence your retail shoppers and get the most bang for your marketing buck, review coverage is the way to go.
The value is in being able to engage with retail shoppers at the point of purchase. That means answering questions about your products on retail e-commerce sites, collecting reviews to syndicate to your retailers' sites, and giving consumers the confidence to buy your brand.
Pain point #3: Product launches are expensive and require proven success to expand distribution. 
It's a chicken or the egg scenario: reviews are critical to sell more products, but new products don't have any customers to provide ratings and reviews. How are you supposed to have CGC on product pages if your product hasn't even hit the shelves yet? The solution is simple: sampling campaigns. You can distribute new products to brand and retailer advocates in exchange for honest feedback. Offering free products to consumers has proven to be one of the most effective ways to quickly and authentically collect review content.
You can encourage merchants to expand distribution by showcasing your commitment to having CGC present at the time of your product launch. Positive feedback from consumers lets both soon-to-be customers and your retailers know the value of your new product.
There are multiple ways to go about running sampling campaigns. Many retailers actually have their own sampling communities in an effort to help brands get more content on their products, which in turn benefits the retailer through better review coverage on their site. As part of our Brand Edge offering, we've also built out our own Bazaarvoice sampling community. We help brands create and customize sampling campaigns to collect reviews and distribute them to major retail sites. Whether you want to sample products through a retailer, your own community, or the Bazaarvoice network, you can choose the level of involvement that's best for your brand's (and your new product's) needs.
Brands have more opportunities than ever to expand their influence in the marketplace, especially with retail shoppers. And having the right CGC strategy in place helps take the laundry list of pain points down to a manageable level. To learn more about how Bazaarvoice makes it easy for brands to collect ratings and reviews and distribute them to retail e-commerce sites, visit brandedge.bazaarvoice.com.